This Sunday, August 8, Tokyo gave the official farewell to thousands of athletes who participated in a historic Olympic Games, both because of the conditions in which they took place — pandemic, safety measures, empty stands — and because of the extraordinary competitive level evidenced in multiple events.
A total of 65 countries won gold medals and 93 nations placed at least one athlete on the podium, impressive records that tell us how much the distribution of forces has changed in the summer games.
Amid this increasingly demanding landscape, Cuba registered its best performance since Athens 2004, with seven titles and 15 metals overall. Three sports (wrestling, boxing and canoeing) won gold, while seven disciplines took at least one medal. What's most impressive is that this result has been achieved with the island's smallest Olympic delegation (only 69 athletes) in the last 57 years.
Cuba showed high levels of efficiency in modalities with medal aspirations, and that allowed it to become the fourth delegation to win seven gold medals with less than 70 athletes since the 1960 Rome Games.
CUBA IN THE TABLE OF MEDALS
CUBANS WITH GOLD MEDAL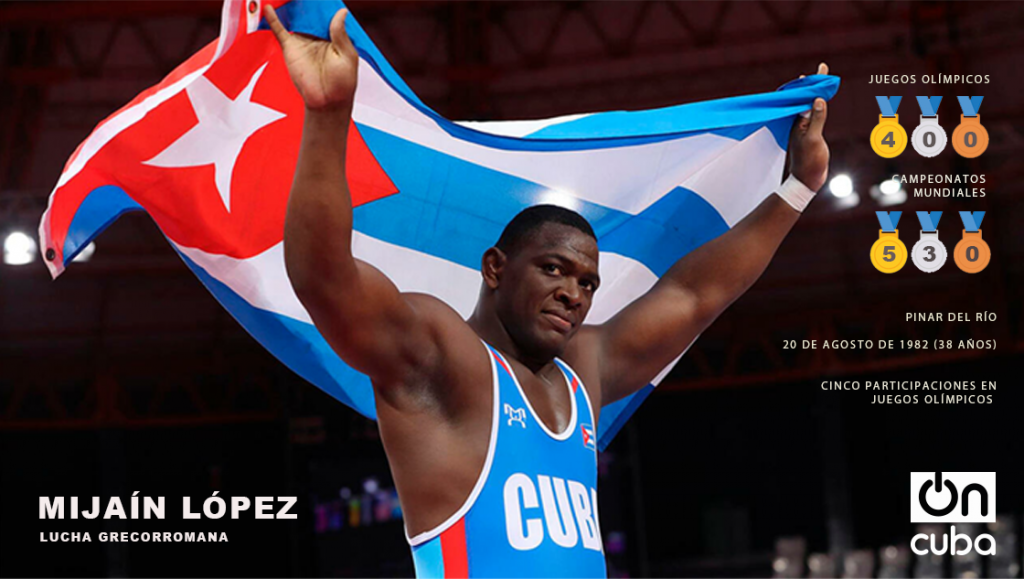 The legend continues with a fourth Olympic title. Mijaín López showed that he has what it takes to be the best wrestler in history. In the Japanese capital he again laid waste to his rivals without allowing a single point in four bouts. If we add up all his fights from London 2012 to Tokyo 2020, the Pinar del Rio wrestler has 12 victories in a row, 55 scored units and none allowed. Many think that this is the end for him, but so far he's left a door open to Paris 2024.
***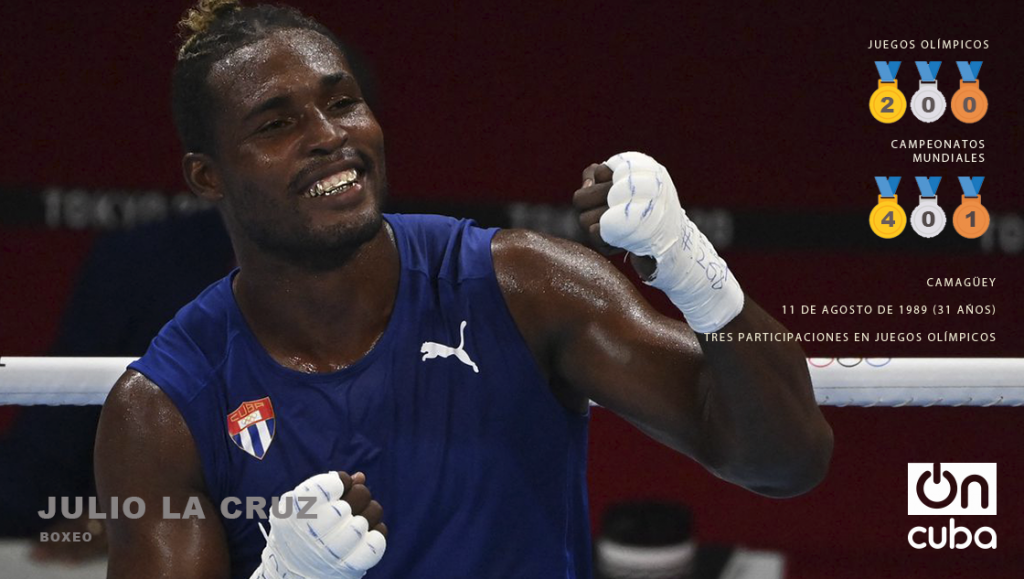 The "Shadow" of the rings. There were doubts about his fighting style in a division like 91 kilograms, but La Cruz showed that he has the physical ability to keep in constant motion and, based on speed and reflexes, ware out his opponents' reserves. We can eternally demand more aggressiveness from him, but at this point the Camagüey boxer is not going to change the strategies that he perfectly managed to put into practice. After this title, the goal is in Paris, where he could emulate Teófilo Stevenson, Félix Savón and the Hungarian László Papp as the only ones with three Olympic crowns.
***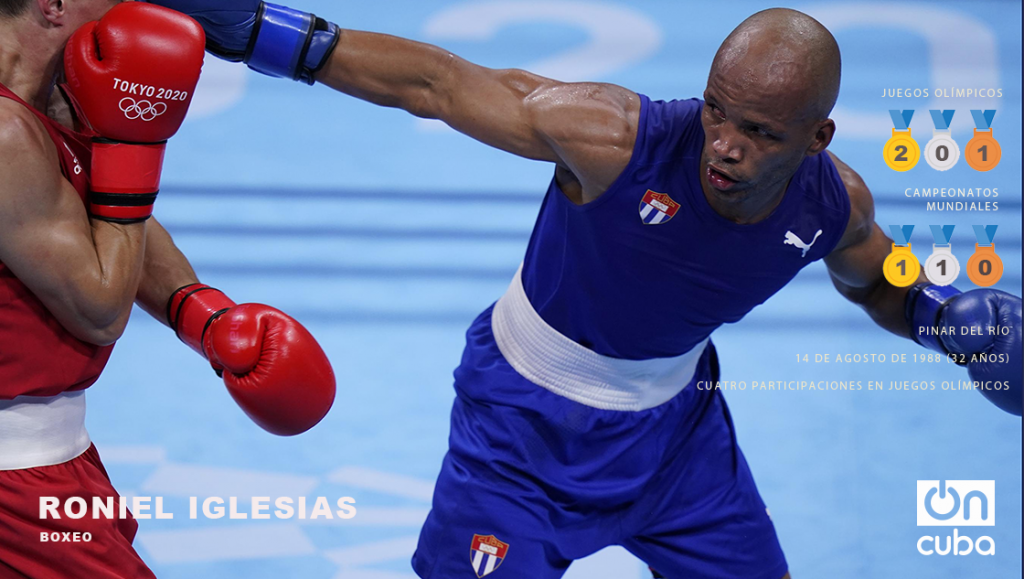 The Revenant. Not many counted on such a brutal rebound of the Pinar del Rio boxer, who appeared in Tokyo at full speed, in an enviable physical shape. Roniel reminded us of his sweeping version from almost ten years ago, when he was crowned in London. Despite his experience and record, we can consider his triumph in Tokyo to be a (very pleasant) surprise, which opens the doors for him to remain in the national team. By the way, Roniel joined the exclusive club of seven boxers with three Olympic medals. Living history.
***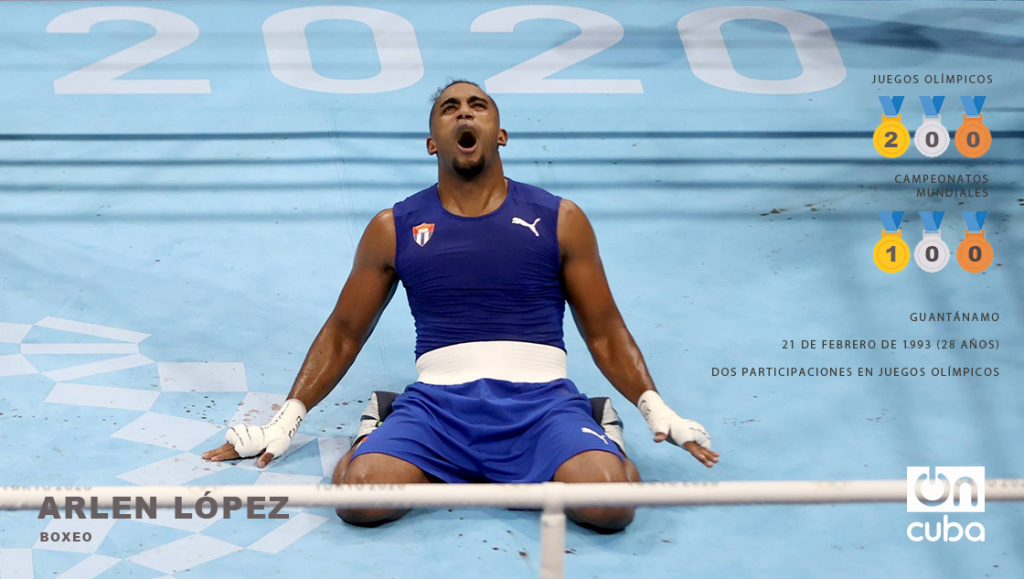 Sobriety personified. After a mediocre Olympic cycle, the 2016 Rio de Janeiro champion did not lose his composure and appeared in Tokyo like a rock. Arlen donned his overalls and did not stop until he was in optimal shape to seek a second Olympic crown in another division, which made the challenge more complex. But the Guantánamo boxer fought with a great deal of cold blood, knew how to counteract the different styles and attacks of his rivals, who ended up asking for time out.
***
The most unexpected crown of the delegation. He arrived in Tokyo almost as an unknown, without even relevant results in the area, and he leaves as an Olympic champion and a revelation of Cuban sports. His energy, speed and consistency on the mats at Makuhari Messe Hall allowed him to go beyond predictions and opponents with impressive track records. Orta goes down in history as the man who paved the golden road for Cuba in Tokyo.
***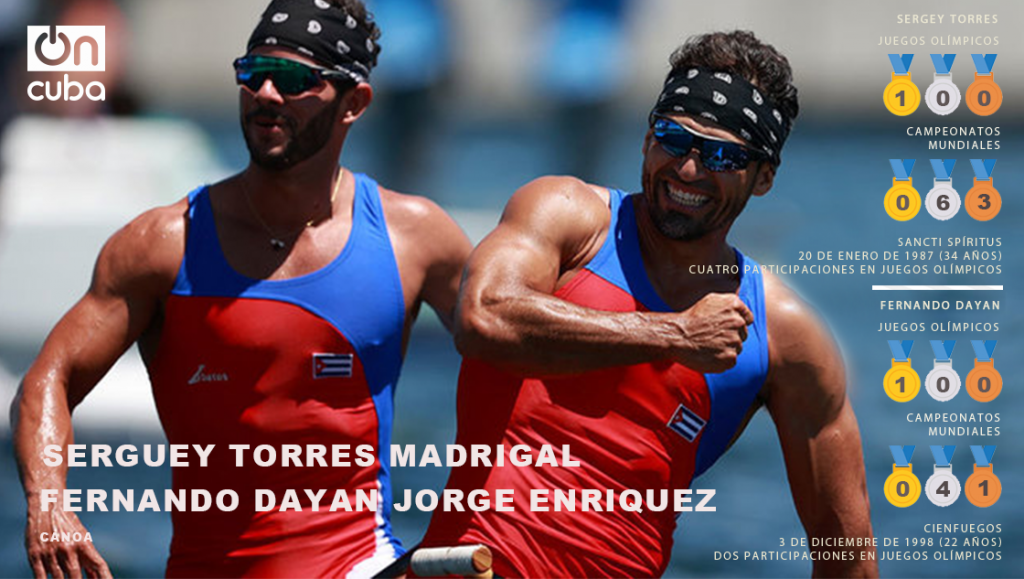 An Olympic gold medal had not been celebrated so much for a long time. Don't get me wrong, we enjoy all of Cuba's summer titles to the fullest, but when we win in the finish line in a test full of "monsters" the adrenaline levels skyrocket. That happened in canoeing, with Fernando Dayán Jorge and Serguey Torres, who stirred the calm waters of the Sea Forest channel to win the first scepter of Cuban canoeing in games under the five rings and finish the job that Leobaldo Pereira, Ibrahim Rojas and Ledys Frank Balceiro began 20 years ago.
***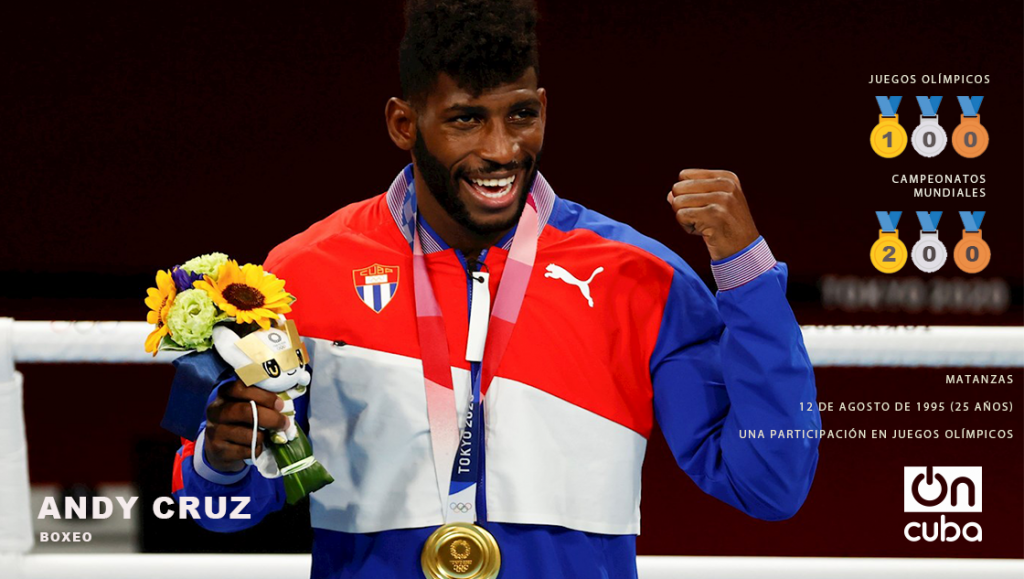 The Cuban boxing dancer did not let us down in Tokyo. He arrived at the Games under the sign of the best boxer in the national team and responded as such. Intensity, speed of movements, precision and ability to fight at all distances were enough arguments to displace all his rivals and become the 28th Cuban boxer with an Olympic title. At 25, Andy has his sights set on Paris, where he has it all to raise to 12 the number of national boxers with a pair of Olympic crowns.
***
CUBANS WITH SILVER MEDAL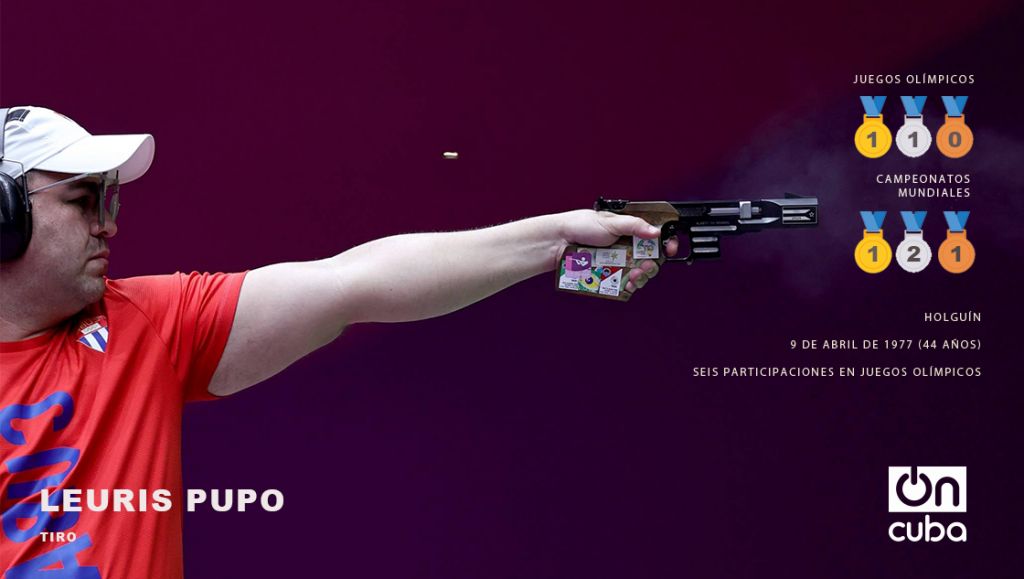 Could Robin Hood have done as much without arrows as Leuris Pupo did without bullets? I doubt it. The Cuban shooter, after months without minimum conditions to train and shoot, has appeared in Tokyo with an Olympic subtitle that we will remember forever. As was the case with his crown in London nine years ago, Pupo brought out the colors in us and showed us that sometimes — only sometimes — more can be done with less. The athlete from Holguin gave a class on mettle, concentration and marksmanship to give us the fifth medal for sports shooting in the history of the Olympic Games.
***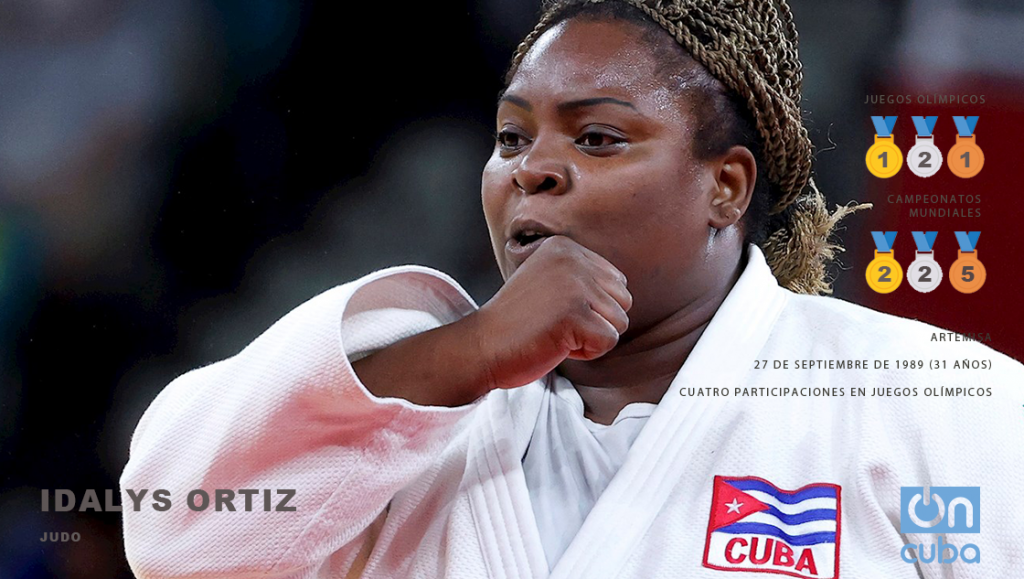 Who says we can't have two legends in the same delegation? If Mijaín López made history in Greco-Roman wrestling, Idalys Ortiz emulated him in judo with her fourth medal under the five rings, the third woman to achieve such a feat in the history of the Games. But this performance of the Artemisa judoka has a special flavor, because she arrived in Tokyo under minimal conditions, almost without participating in international competitions, with a couple of months of rigorous training and after overcoming two coronavirus infections. Imperial! At this point, I still wonder how she was not selected to be Cuba's standard bearer with Mijaín…
***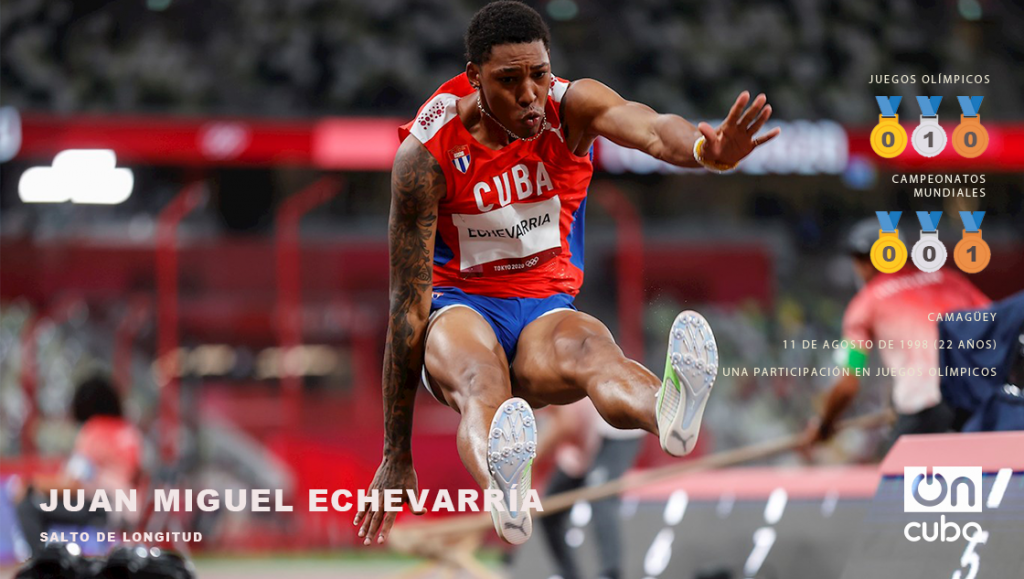 No silver medal in Cuban history at the Olympic Games has probably come so close to being gold. Juan Miguel commanded the long jump until the last jump of the Greek Miltiadis Tentoglou, who invented "an Iván Pedroso" and won the gold medal. Perhaps the story would be different if the Camagüey athlete had had the opportunity to complete his last three attempts, but an injury prevented him from doing so. Echevarría is 22 years old, so this episode should not torment him, he has two Olympic cycles left to change the story.
***
CUBANS WITH BRONZE MEDAL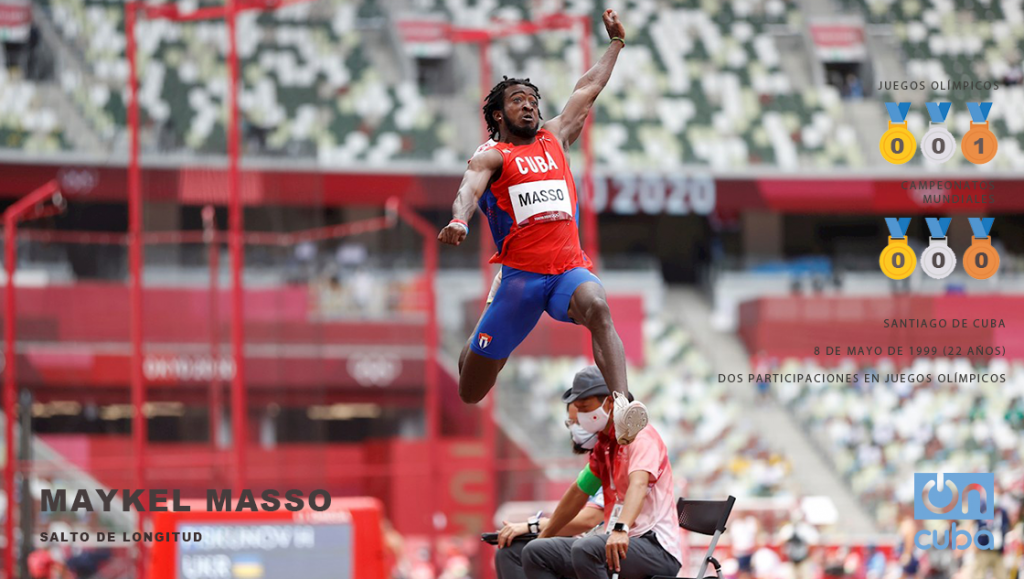 He was not in the plans, but one jump was enough to get him a creditable third place. Like Juan Miguel, the Santiago athlete was also affected by physical discomfort at the time of the competition and could not go for higher marks. However, with his medal, Cuba manages for the first time in history to include two men on the long jump Olympic podium.
***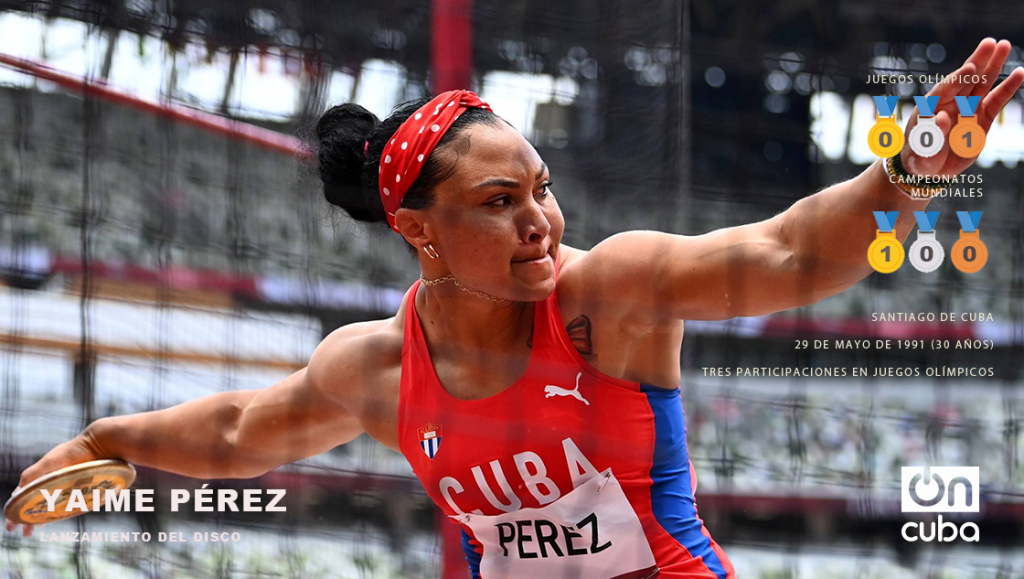 After being the clearest dominator of the discus throw in the last two years, many thought that she was going to impose her law in Tokyo, but these stories are not written so fast. The United States Valarie Allman appeared with a "killer" throw at the start of the competition and she cooled all of her rivals, who were later unable to recover in the middle of a torrential downpour. Yaimé, in any case, did not lose her composure and was able to sneak onto the podium, a result that she fully celebrated. If you are a bronze medal winner in an Olympic Games, you have not lost anything.
***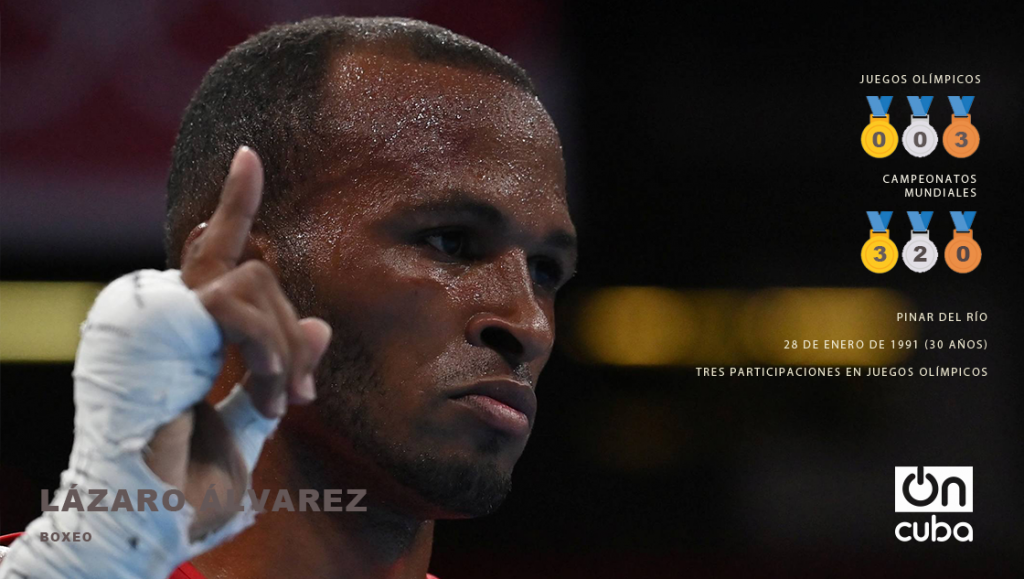 A controversial verdict prevented him from sneaking into the finals of his division, but he did not leave Tokyo empty-handed since he earned his third consecutive Olympic medal. The Pinar del Rio boxer is 30 years old and he will surely increase the local competition for the leadership of the category in Cuba, but he can dream of Paris 2024.
***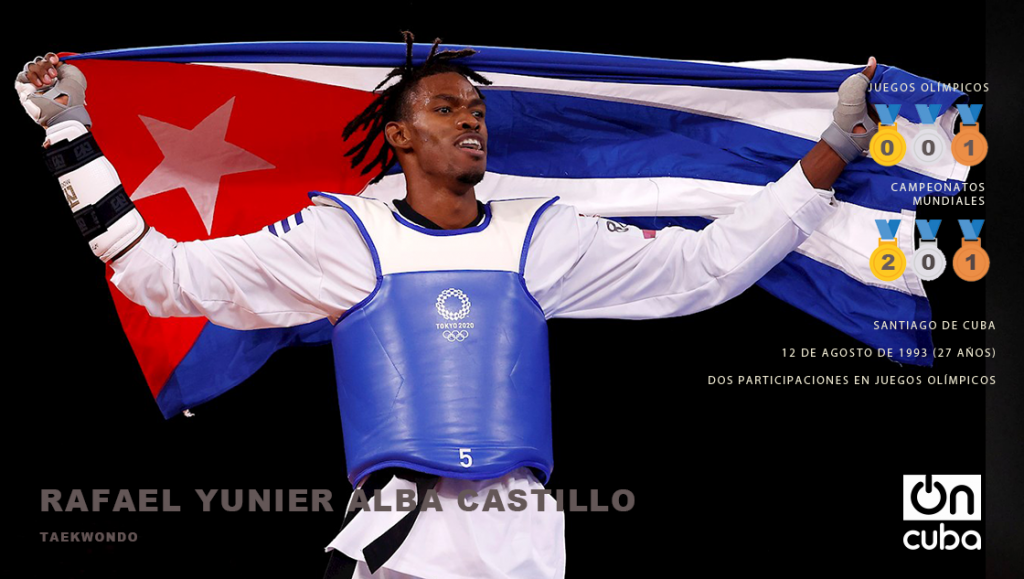 Everyone left him for dead after he lost to a not too strong Macedonian in his first presentation, but Rafael Alba had luck on his side and he became the first Cuban medal winner in Tokyo. It was precisely, Dejan Georgievski, the Macedonian, who advanced to the finals and dragged the Cuban straight to the repechage, where he did not fail. Two well-worked triumphs gave Alba the Olympic medal, the only one that was missing from his record.
***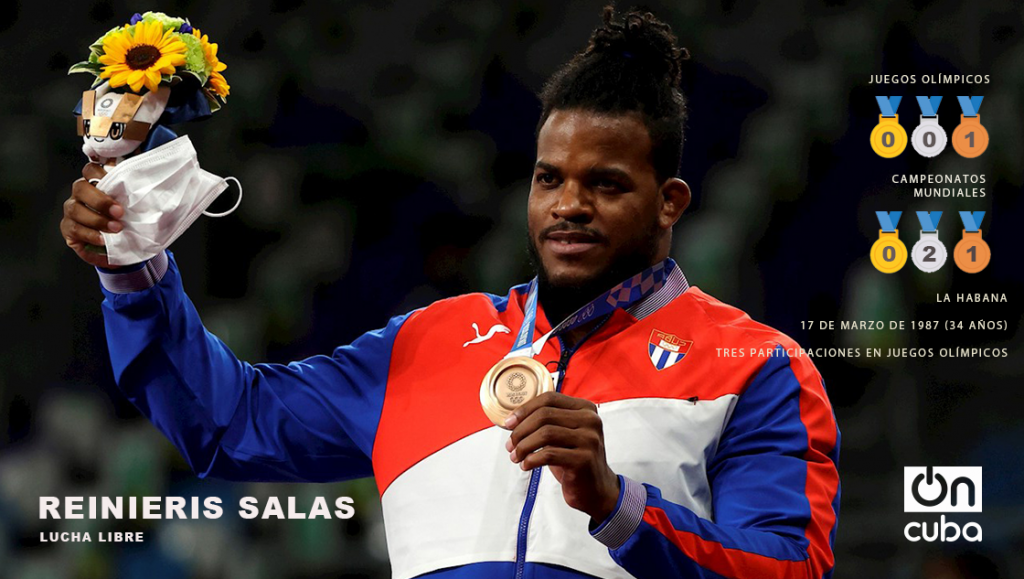 A story traumatized Salas since the Rio Olympics, where a referee decision buried his dream of being a medal winner under the five rings. In Tokyo he did not have many options due to different physical discomforts and the demand for a change of division, but the Havana athlete rose to the challenge and fought tooth and nail for his medal. In the Japanese capital bronze is the definitive award for a great career that comes to an end.
Author