Every summer starts in Havana the most expected fair: Art in the Ramp, in Pabellón Cuba. This XVIII edition will last until September 3rd. More than one hundred artist and cultural institutions will exhibit and sale their work for more that 51 days. Also there will be the usual concerts, debates and more. The fair will be open Tuesday to Friday from 2 pm to 8 pm, and Saturday and Sunday from 10 am to 8 pm.
Today at 4 pm will be released the CD Sabes que te quiero by Vocalité (Cubadisco 2017 nominee). Also at 5 pm Silvio Alejandro will play in La Pérgola.

Telmarys in concert
Telmary and Habanasana will perform tomorrow July 8th at 8:30 pm in Avellaneda Hall of the National Theather. Some of the guests will be Alexander Abreu, William Vivanco, Luna Manzanares, Interactivo, Emilio Frías (El niño) y el grupo Rumbatá, from Camagüey.

Vanito's latin funky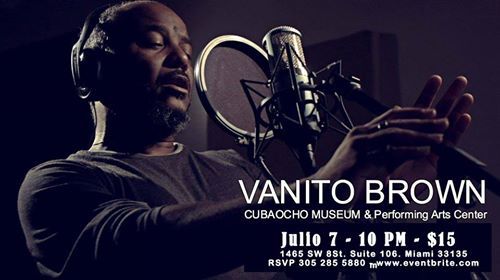 Vanito Brown will perform today at 10 pm in CubaOcho Museum and Performing Arts Center of Miami.
For the occasion Vanito said to OnCuba readers: "I will be there surrounded by the Cuban art of XIX, XX and XXI Centuries, and my band will joined me with a repertory of songs full of rhythms from my recent album "Norte Sur Este y Aquel". I will play also very well known tracks such as "Divino guión, "Corazón Boomerang", "Ahora sí tengo la llave" or "La Natilla". Audience could listen and dance because that is the purpose of my music, a mix between Cuban and American tendencies to crate the effect of Latin funky. Glenda del Monte, who recorded a single with me recently, will join me, as well as comedian Ariel Mancebo. For sure it will be a special night as always happen in that emblematic place in the heart of Little Havana."
Kelvis Ochoa in New York
This is the very personal invitation Kelvis Ochoa sent to OnCuba readers: "I will be waiting all of my followers next Friday, July 7th at 11 pm in SOBS, NYC, to have a very special and intimate night in Ochoa's way!"
Jazz in Corner Café
Oliver Valdés keeps his Jam Session every Monday at 9 pm in Corner Café: "I want to invite all OnCuba readers to my weekly spot. I will perform together with my quintet, and we will play good jazz in this amazing place very close to Malecón. So get in the mood and join us to start the week with a lot of music."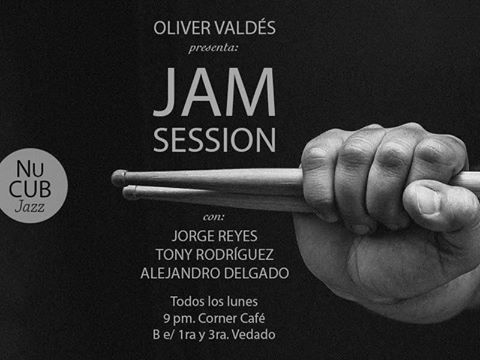 Interactive nights
Roberto Carcacés and Interactivo will play this Sunday in Sarao's Bar, and every Wednesday in their regular spot in Corner Café.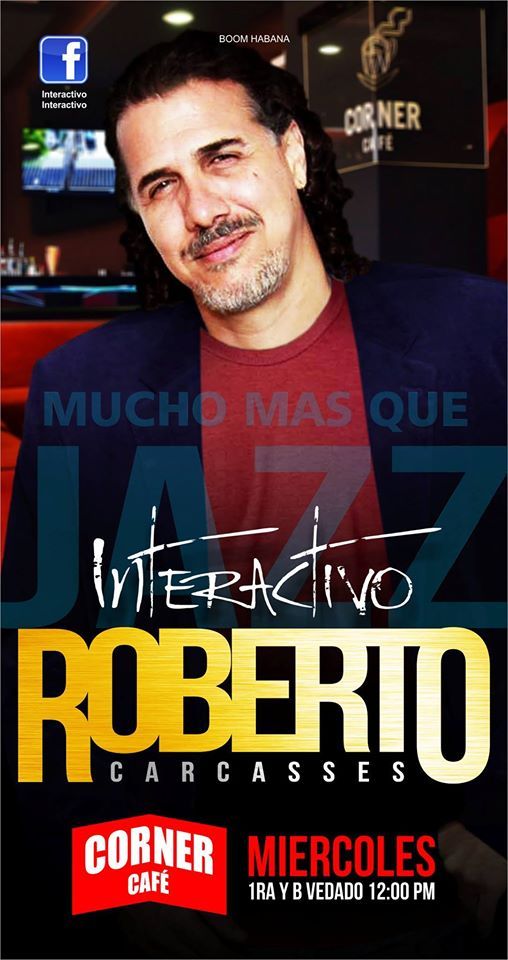 Nube Roja in Fusión Habana
The boys from Nube Roja group invite all OnCuba readers: "We start the Summer out loud… We will be all over the place giving our music because clouds are the limit. So if you want to put a play on your fun go to Bar Fusión Habana this Sunday at 10 pm for a Unique Concert. Come and dance with our FUNKYSONGO. Free entrance."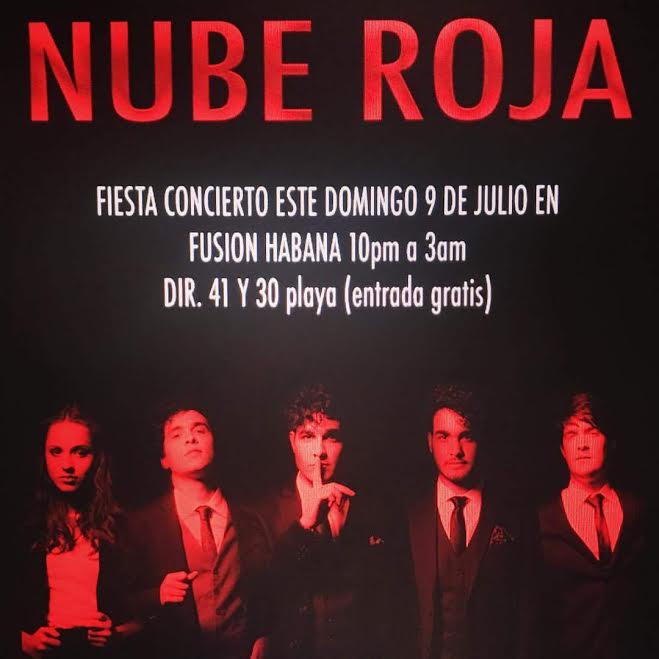 Opera in front of Malecón
Móviles Trio will offer a concert together with musicians of the Grand Theater of Havana Orchestra. They will perform a selection of  "Julius Caesar in Egypt" by German composer Georg Frideric Handel. Concert will take place on July 8th at 5 pm in Loynaz hall of the Hispano-American Cultural Center.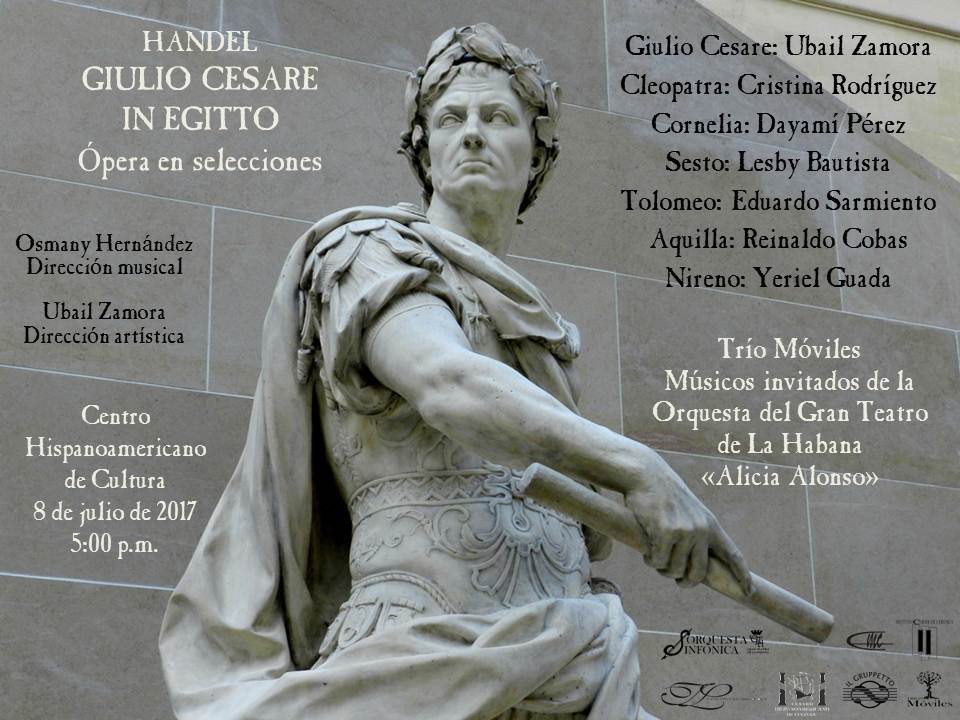 Gerardo Alfonso in concert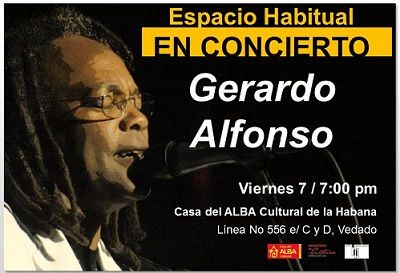 A book and a big fair for you!
Named A book for you will start today The night of the books at 10 am all over Cuba.  In Havana it will take place all along 23th St. from Malecón to 12 St. and it will be over by 10 pm. Some of the options for this occasion will be book sales, author lectures, book signs, debates, concerts and special summer gastronomic offers. To see full program click here.
Handmade options
"Amano. Oficio y Diseño" is a multi-media platform with printed, digital and audiovisual support to promote and debate about design, architecture and handcraft in Cuba. This project will be presented today at 4 pm in the National Library.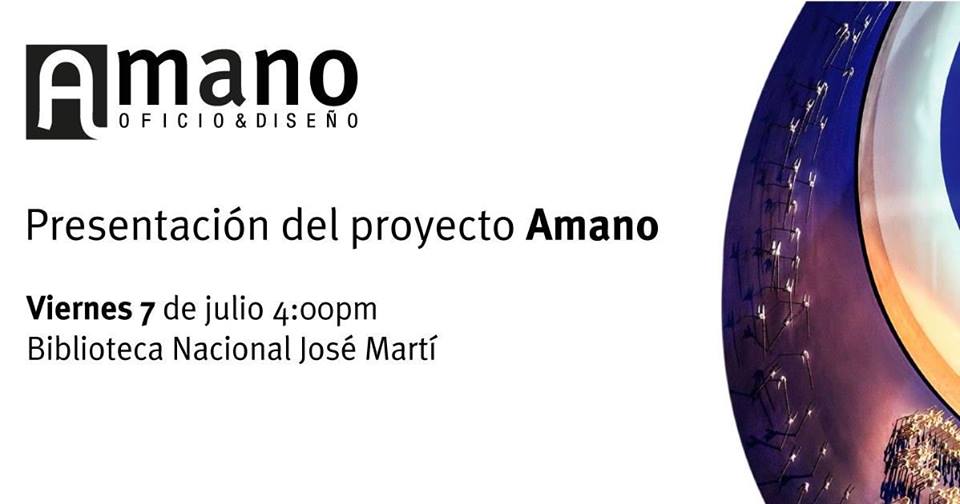 Cinema to refresh the heat
The Summer Cinema Festival will be a unique opportunity to enjoy a wide selection of international cinema. In Havana it will take place in cinemas Yara, Chaplin, Riviera, 23 y 12, La Rampa, Infanta y Glauber Rocha Room. More than 30 films integrate the show. One of them is Cuban fiction film El techo directed by Patricia Ramos.  Click here to see the program.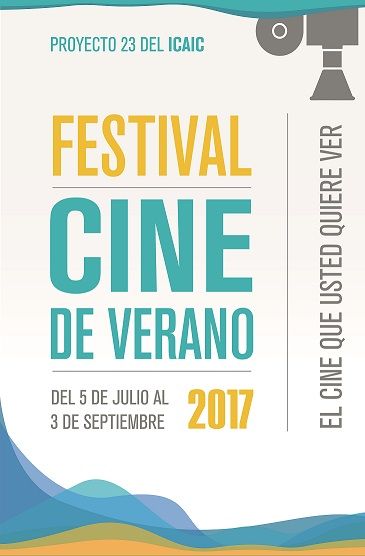 To touch the 7th Art
Every summer blind audience has the opportunity to enjoy cinema in "Tocando la Luz" Club, on Wednesdays at 2 pm in Multicine Infanta. Next July 12th will be the turn for Spanish El hombre de las mil caras. As usual movies will have auto-description system.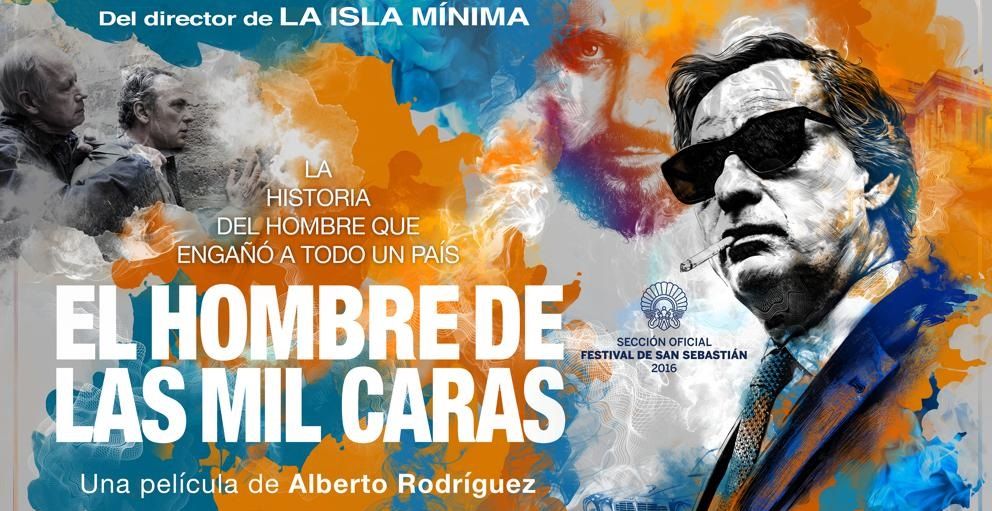 From New York to Havana
Today at 6 pm will take place the exhibition opening MS Atlantic by German photographer Heinrich Heidersberger in Fototeca de Cuba. Heidersberger took all the pictures on board of crueship MS Atlantic traveling from New York to Havana in 1954. He made that travel documenting daily passengers life using color pictures he sold them after.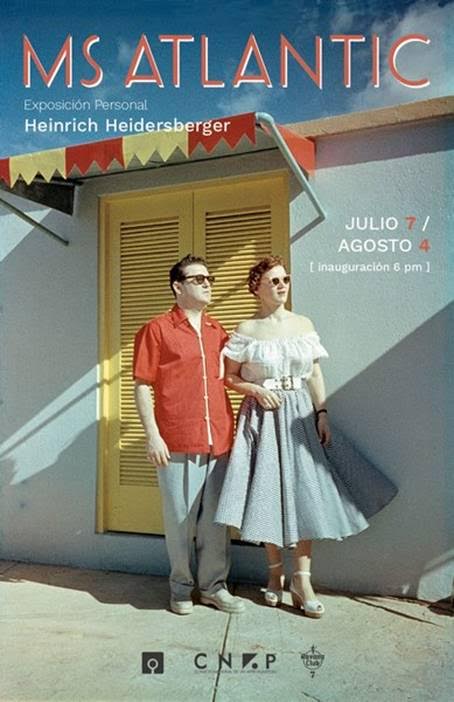 Bulls in Cuba
Museum Casa de Mexico in Havana will open today at 7 pm for exhibition Cuba Brava. Bull fighting in historic memory of Cuba by Mexican Rodrigo Galguera. The collection includes paintings, sculptures, clothing, posters, bullheads and other objects related with bull fight.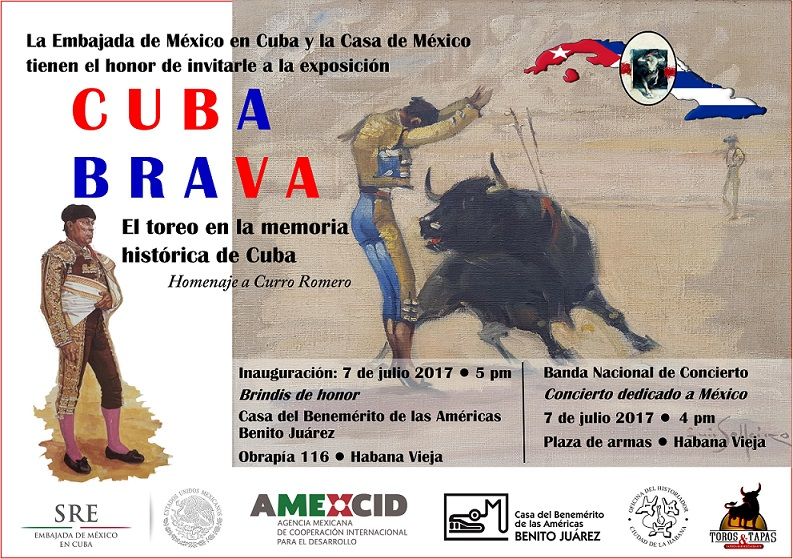 Infinite shapes for cero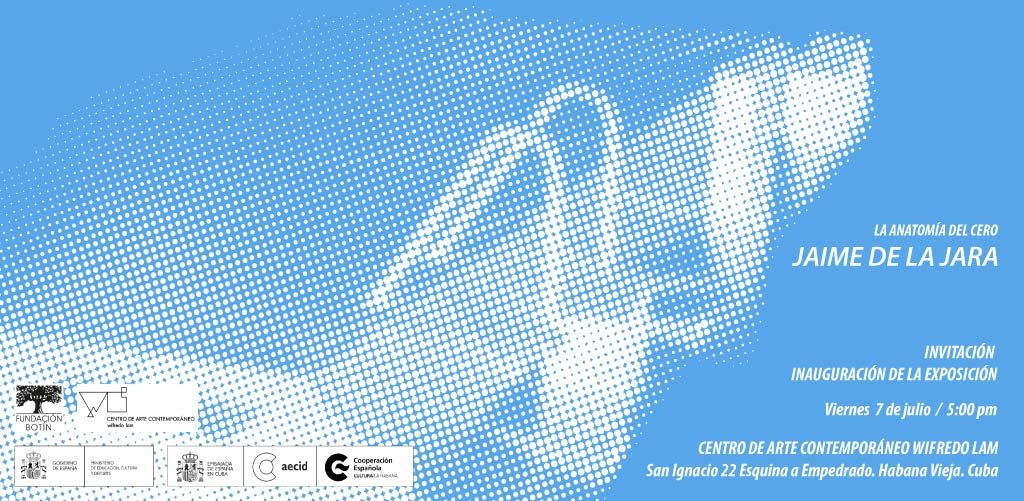 Today at 5 pm will open the exhibition "Anatomy of cero" by Spanish artist Jaime de Lara in Contemporary Art Center Wilfredo Lam. According to De Lara: "There are infinite reasons to represent Cero, like when no quantity exist, or when something does not be anymore, or because of emptiness, or in general, when there is nothing."
Legendary Character
Yunior Acosta invites to his personal exhibition Legendary Character this Saturday at 7 pm in La Acacia Gallery. Shown will be open to the public during August.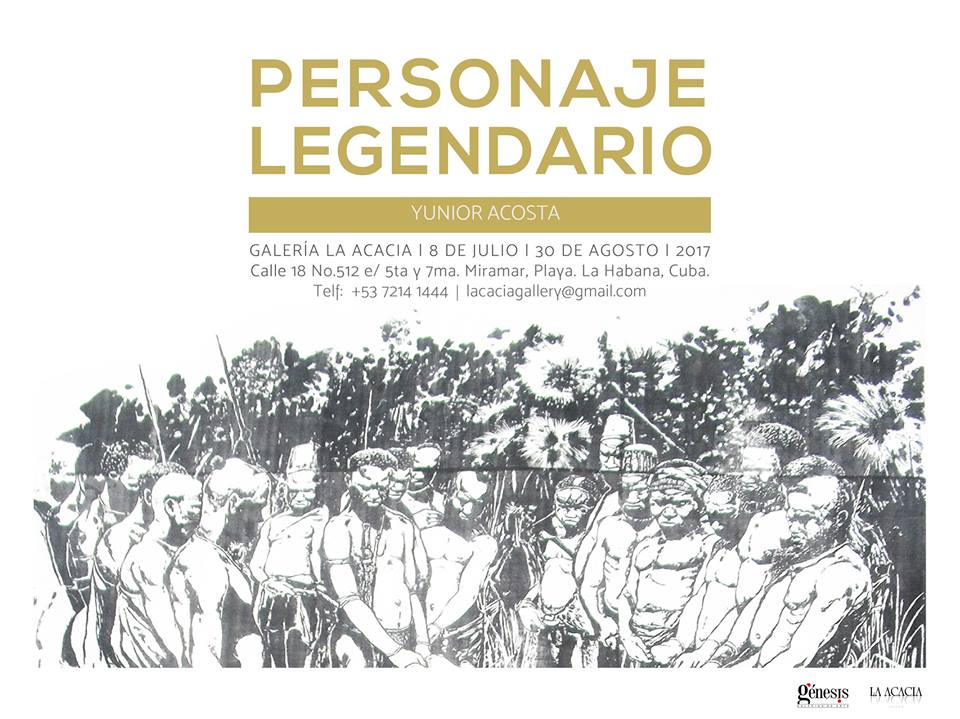 More days of Aquelarre
This Sunday will be the closing night of National Comedy Festival Aquelarre 2017. Meanwhile there will be some good shows to laugh with Cuban humor.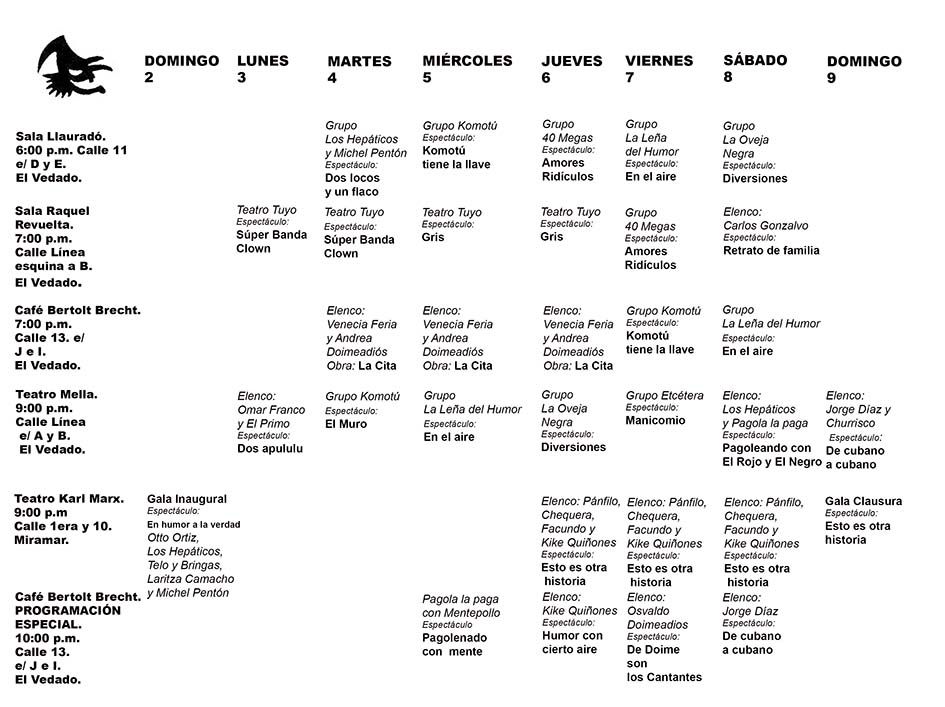 FAC options
Today at 8:30 pm will be the open class of Contemporary Dance by dancer Michel Rodriguez in Nave 3. In the same place at 9:30 pm, Marte project presents the play Ixchel choreograph by Jorge Ramirez. At 11 pm Ceda el paso group will offer a concert in Nave 4. Lead by young pianist Rodrigo García they will also cover Aldo López Gavilán, Tom Jobin, Ceddar Walton and Herbie Hancock.
On Saturday from 9 pm on there will be fashion show for the summer in Nave 3 with José Luis González designs. At 11 pm Cucurucho Valdés will give a concert in Nave 4. By midnight, Nave 1 will host Backspace group in the Rock and Roll time in FAC.
Sunday at 10 pm there will be Hip Hop in FAC, Nave 1, with Breba-g Man (Ethian Arnau). At 11 pm in Nave 4, Martini and Natural Trio will be in concert. To end the weekend will take place a Session Dj Producers at 12:30 am in Nave 4. Guests will be Canadians Dj Ontario Bananas, Dj Gimmemar, Dj Kush Nubia y Dj D´Boys.
Authors