Relations between Brazil and Cuba have continued to improve in recent years, and today can be described as very good, according to Cesario Melantonio Neto, that country's ambassador in Havana. Currently the Special Area Development Mariel constitutes the larger joint initiative, he said in an interview with OnCuba.
"We are very excited about the project. This year we have had visits from various trade missions, with over 100 Brazilian companies. We don't only look at Mariel, but also to other provinces where these companies can be installed.
"There are a lot of expectations, so they come here and are not just Brazilian multinationals that are already established in Cuba, we also received many SMEs who were here for the first time and had a very positive impression," he said.
The ambassador noted that the fundamental attractions of the Cuban market have to do with the new Foreign Investment Law and the strategic position of Mariel, which allow Brazilian companies to produce for the Cuban market, re-export to his country and to other nations of the continent.
The credit provided by Brazil amounts to $ 900 million, an amount that makes it the largest investor in the Mariel Zone. There the Odebrecht company, together with its Cuban counterparts, are building the road, hydraulic, electrical and communications infrastructure.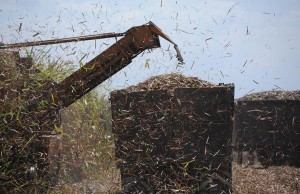 This entity also manages since 2013 the l "5 de Septiembre" sugar mill, in the province of Cienfuegos, in order to increase yields and efficiency. The sugar and food production in general, are representative sectors where the South American giant has collaborated with the island
In late January the former president Luis Inacio Lula da Silva toured several provinces of the island, accompanied by Agriculture Minister Gustavo Rodriguez Rollero where he became interested in planting corn, beans and other crops.
Also, during a workshop conducted last month, experts from both nations shared experiences of social programs and family farming. "The cooperation can range from livestock to soybeans, sorghum, milk chain, and new areas we are studying right now," said Cesario Melantonio.
Meanwhile, health care and biotechnology and pharmaceuticals, become central axis of the exchange for the Cuban side. This is expressed through technology transfer from the island, and the export of Heberprot-P.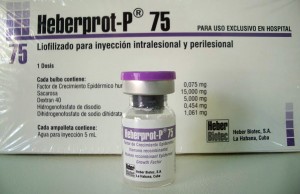 "We have almost 12 thousand Cuban doctors working in Brazil at this time; they might treat some 48 million people. It has a cumulative effect, I think as the years pass the impact will be increased, for example, to lower the mortality rate, "said the ambassador.
On more than one occasion President Dilma Rousseff has publicly praised the performance of members of the More Doctors program, which these days marks its first year of operations.
While bilateral trade has grown 9.2 percent since 2008 to date, the trend indicates a high surplus for Brasilia.
"We export over here roughly $ 600 million, and import about 100 million. We would like to balance this trade, I think we can buy more from Cuba, and I think that biotechnology would be one of the areas that could help significantly.
Cuba exports to Brazil last year, 90 percent came from that area, there is great potential, "he said.
The South American country is among the top five trading partners of Cuba internationally, and in Latin America it ranked second, preceded by Venezuela. The Brazilian Agency for Export and Investment Promotion, Apex-Brasil, has a center in Havana, one of nine worldwide, confirming the interest of Brazilian entrepreneurs to foster links with the island
Such links, in the Brazilian ambassador opinion, are based on cultural affinity between the two peoples. "Our similar characteristics are many: the history, the influence of Africa, Latin Americanisms, music, gastronomy, urban landscape, the rural landscape … This greatly facilitates the work, because a Brazilian doesn't feel he is abroad when in Cuba, and I think for a Cuban is the same.
"For example, the common aspects help regarding technical cooperation and adaptation of the doctors, because they understand our people very easily, is a comparative advantage."
The "José Marti" Association of Cuban Residents in Brazil may be mentioned as another positive experience in this regard. In the words of Cesario Melantonio, "cultural collaboration is an area where there is almost a spontaneous generation without government project because people know, come and go on their own. But we are preparing for next year a program about it, most ambitious and sophisticated. "
In turn, Cuban-Brazilian ties acquire new nuances in the context of Latin American integration and the rise of the BRICS group, because the island occupies a leading place in the block of the CELAC, and advocates strengthen their economic and trade partnerships with Russia and China.
Also, tourism is seen as an activity with ample opportunities for joint development. Last year the Cubana direct flight was reopened with the Havana-Sao Paulo route, and FITCUBA 2013 International Tourism Fair was dedicated to Brazil.
"We agreed to have regular meetings once a month with the sector Minister Manuel Marrero, in order to boost the industry. This year the visit of the Brazilian Association of Travel Agents (ABAVI) took place with its president, 80 tourism companies and 20 journalists. I'm sure it will have much impact in Brazil, "he predicted.
In the short term they are materializing negotiations to establish a plant of glass and plastic polygon, with Brazilian and Cuban partners in Mariel. Oil, transportation, construction, industrial equipment and coffee production include other horizons for economic growth on both sides.
Authors