Help us keep OnCuba alive here
COVID-19 appears to be roaming free in Florida, currently the fourth state with the worst statistics. Just this Friday almost 4,000 cases were detected, about 615 more than the previous day.
It is all because people seem to show a certain social indiscipline that is related to two things: local governments' low incidence on citizens and the fact that they have a way of seeing the world based on their living in the "land of the free," which gives them the right to endanger the lives of others.
"I take care of myself as I understand, I don't feel sick. Nobody is sick in my house and I get together with my friends who are not sick," says Alfonso Mederos, a patron of La Carreta Restaurant on Calle 8, in the heart of Little Havana. "If I leave my house for an hour a day and don't speak to anyone, how am I going to make someone sick?" asks his friend Edelsio Concepción. For now, Edelsio is not complying with what he says. He has spent more than an hour with Alfonso at one of the windows of La Carreta, drinking coffee and smoking a cigar.
For these buddies, the most important thing is "freedom" and not what the county mayor, Carlos Álvarez, says. Last Friday he returned to television warning citizens that they have no alternative but to adopt a hard line. "People have to know that they leave us no alternative but to be tougher on those who don't wear a facemask," he said, making a slight gesture to appear more rigorous than usual.
But for Alfonso and Edelsio it is as if the threat entered through one ear and came out through the other. "The mayor acts as if he's tough, but I've never seen him wearing a facemask," says the first. He's right: the authorities don't seem to lead by example. Most of the police officers who walk the streets trying to put order seem to have abandoned the use of facemasks in recent days.
About two weeks ago, authorities relaxed the measures. They recommend staying home, but it is no longer mandatory. That feeling of "doing things as they please" has had a consequence: since the United States is the land of the free, the pandemic is no longer a problem. We all have the "freedom" to do as we please, including ruining others' lives. "The governor isn't going to tell me what I can or can't do. We're not in Cuba," says Edelsio, who just in case doesn't allow himself to be photographed.
However, he gets excited talking to the reporter. "No mayor tells me if I'm going to wear a facemask or not. If he makes it obligatory, then we're heading toward a dictatorship," that's how Edelsio clearly expresses himself. His friend Alfonso doesn't speak. He barely advises him: "Don't exaggerate."
"The pandemic is out there, it can be seen from the fact that contamination is on the rise, but people don't want to know about it. They think it's only for others, not for them," epidemiologist Jesús de Armas explains. "And the worrying thing is that the governor himself is agreeing with them."
In Florida, COVID-19 has surpassed 3,000 deaths and more than 82,700 cases
Indeed, Ron DeSantis this Thursday came up with a quite unusual concept of the pandemic: the culprits of the problem are Mexican immigrants who work in agriculture. Those who harvest oranges; cut cane; pick tomatoes; or clean gardens.
According to the governor, immigrants dedicated to agricultural tasks are responsible for the rise in the coronavirus because they don't take care of themselves. "We must avoid that these people mix in urban areas, they can contaminate others. In fact, they are already contaminating others," he said at a press conference. A statement so unusual that several journalists reacted. "It's crazy, this man is crazy," one commented to OnCuba.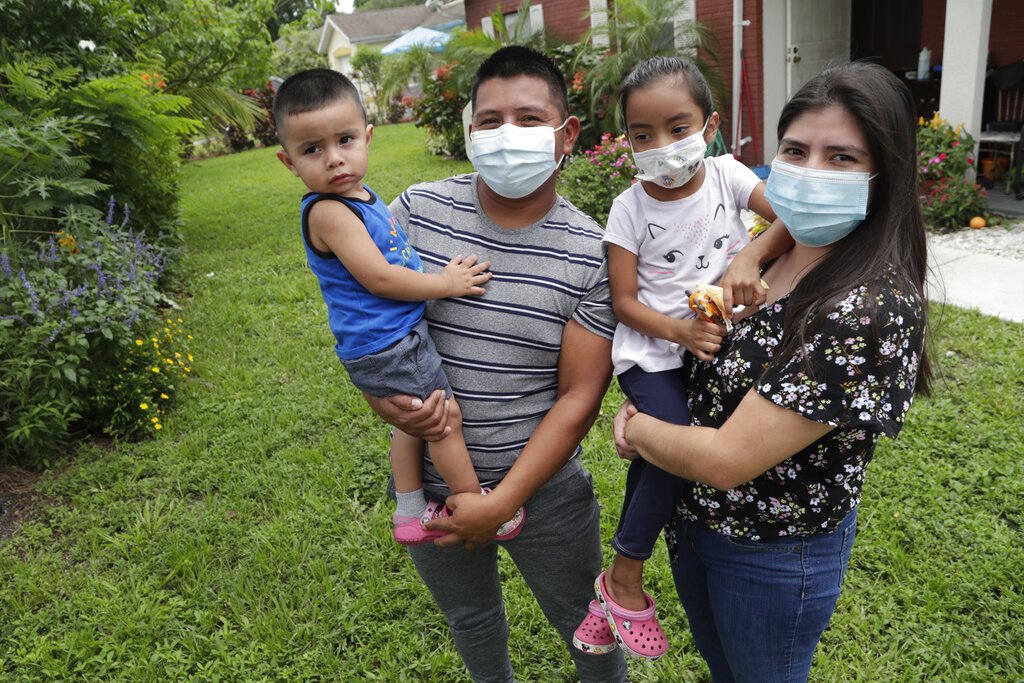 But DeSantis is not crazy. He is just a faithful follower of the way of thinking of President Donald Trump, who since the beginning of his campaign has been developing a championship offense towards Mexicans. The governor hides that 42% of Central American immigrants working in the Florida fields live in areas like the Seminole zone. There they constitute 22% of the population and the death toll is 42%. In Orange County, in the center of the state, the death rate among 32% of Hispanic residents is 37%. All this because in the agricultural regions of the area there are only a couple of clinics and no hospitals. They are all in urban areas like Orlando. Since most agricultural workers are undocumented immigrants, they are afraid to go to health centers.
This pandemic has demonstrated several things, one of them being the fragility of the social fabric in the face of the unknown. But it has also tested the reason why certain immigrants are marginalized by society. Or by part of it. At least in the largest populated area in Florida, Miami-Dade County.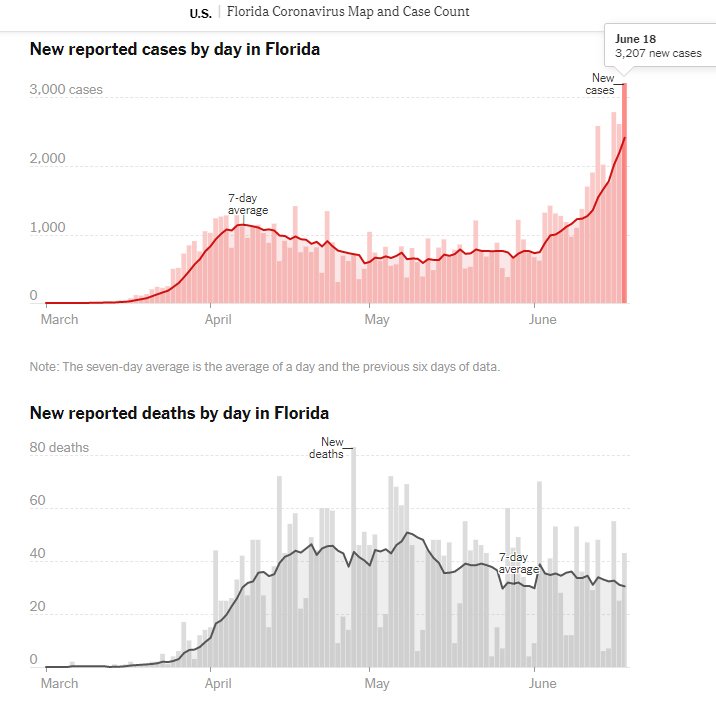 South Florida has a peculiarity. It has never been very involved in the fight for immigrants' rights because it doesn't share their problems and anxieties. "They are a group with special needs and particular problems. They benefit from an Adjustment Act that dissolves their concerns. This is the key to their behavior, "explains immigration lawyer Jorge Miranda.
Help us keep OnCuba alive here
Authors