At the end of this Friday, Cuba reported 1,372 new coronavirus positive cases and 10 deaths from the disease, Dr. Francisco Durán García, director of epidemiology of the Ministry of Public Health (MINSAP), reported this Saturday.
This is the second highest figure since the pandemic began and the highest in June. On May 14 there were 1,383 cases.
The specialist added that of the total diagnosed, 1,258 were contacts of previously confirmed cases, 31 with sources of infection abroad and 83 without identified sources of infection.
Yesterday there were 1,179 medical discharges, "a high figure, but it is well below the number of cases that were confirmed yesterday. That makes for a negative balance in which more cases are reported than those that are discharged, already recovered, and it is what makes the number of active cases remain very high and increasing," said the doctor.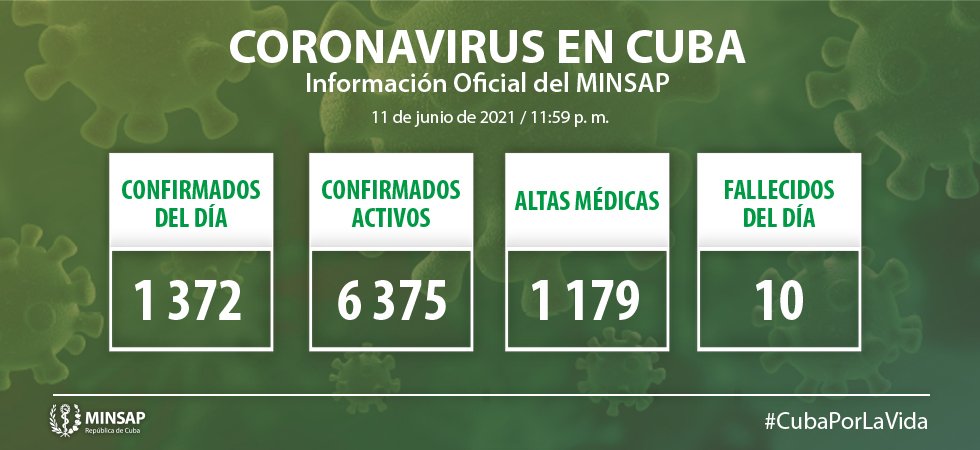 A total of 6,375 patients remain hospitalized, of which 145 are in ICUs: 47 in critical condition and 98 in serious condition. Of those admitted, 6,230 have a stable clinical evolution. There are 1,075 deaths (10 in the day), two evacuees and 54 people returned to their countries.
The 1,372 diagnosed cases belong to the age group of: 208 under 20 years of age; 420 between 20 and 39 years old; 443 between 40 and 59; and 301 over 60.
Dr. Durán announced that 11 children under one year of age were diagnosed with COVID-19. Of these, eight are less than six months old, including a 14-day-old newborn.
Author