Three deaths and more than 170 injured were reported after the passage through several Havana municipalities of a strong tornado that has also left considerable material losses.
Five of the injured are in critical condition and 30 people are hospitalized, according to national media.

La Habana: un tornado de tristezas

En el año de su 500 cumpleaños #LaHabana sufre los estragos de un tornado que ha dejado muy dolorosas imágenes. La tristeza de familias de aquellos que fallecieron o han perdido muchas de sus posesiones es la tristeza de muchos en #Cuba: automóviles inservibles, casas sin techo, ventanas, cristales rotos. https://goo.gl/QGbs9p

Posted by OnCuba on Monday, January 28, 2019
In the neighborhood of Santo Suárez
This Monday morning the neighbors of Santo Suárez were amazed and horrified after the tornado of the previous night that all of a sudden changed the landscape of this Havana district.
Trees, electric poles, roofs, walls, and even cars, gave way under the force of the winds. The phenomenon was particularly cruel with the Alfredo Miguel Aguayo elementary school and its surrounding blocks, where residents and state workers were trying to cope with the devastation.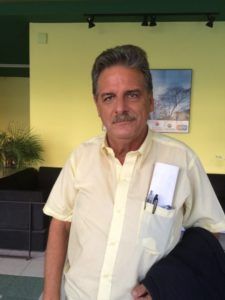 Dr. José Rubiera, in a conversation with OnCuba, confirmed that he will be giving information today through Cuban Television. He said categorically that in the short term another event like this one cannot be repeated.
Is there a previous case in history of such a large tornado in Havana?
One of the strongest recorded in history, perhaps like this one from yesterday, was an F4 that occurred in Bejucal on December 26, 1940. Quite strong.
The Institute of Meteorology is now gathering information for the study.
The one in 1940 is the strongest known, but in 1983 there was an outbreak of 7 tornadoes in Mariel and there have been others. But, or it seems to me, there were none in the capital.
What does an outbreak mean? That they did not evolve?
No, an outbreak means several tornadoes that are formed in the same system.
Can tornadoes be predicted?
No. Sometimes there are general conditions that allow us to know they can occur, for example in the Midwest of the United States, where they are very frequent and associated with intense winter systems in those parts. But it is very difficult, and what is done is to follow them by radar to know where they are going. In those places they last longer and have longer trajectories, but once formed, you cannot predict an individual tornado or the place it will affect.
Can the tornado be repeated in the short term?
No, it cannot be repeated.
Are you going to be giving a weather report today?
Yes, I will be giving information today.
Así comparan algunas de las características (provisionales) del #TornadoEnLaHabana con el que afectó Bejucal en 1940 pic.twitter.com/9ae4wPe75B

— invntario (@invntario) January 28, 2019
#TornadoEnLaHabana Mientras buscamos datos más actualizados, compartimos lo que vamos encontrando sobre la ocurrencia de tornados en Cuba. Gráfico tomado de la Revista Cubana de Meteorología (Vol 12. No. 1. 2005) pic.twitter.com/utRFiH9FHh

— invntario (@invntario) January 28, 2019

The Cuban president reported that a Council of Ministers meeting has been held to evaluate the effects of the rains and tornado in Havana.
Realizada reunión del Consejo de Ministros de #Cuba para evaluar afectaciones de lluvias y tornado en #LaHabana. Tomadas las medidas para avanzar en la recuperación. #SomosCuba #SomosContinuidad #FuerzaHabana #FuerzaCuba pic.twitter.com/7revnNHWZl

— Miguel Díaz-Canel Bermúdez (@DiazCanelB) January 28, 2019
President Evo Morales of Bolivia has shown his solidarity with the Cubans.
Toda nuestra solidaridad con el Hno. pueblo de Cuba 🇨🇺, que sufrió un fuerte tornado que dejó al menos tres personas muertas y cientos de heridos. Enviamos nuestras condolencias a las familias de las víctimas y ofrecemos al presidente @DiazCanelB nuestro apoyo en lo que requiera.

— Evo Morales Ayma (@evoespueblo) January 28, 2019
Nicolás Maduro also did so through Twitter.
Cuente el pueblo de Cuba y nuestro hermano Presidente @DiazCanelB, con toda la solidaridad y el apoyo de Venezuela en este difícil momento. Expreso mis condolencias a los familiares de las víctimas que han sido afectadas por el tornado y las fuertes lluvias. https://t.co/UOrwmj3JR1

— Nicolás Maduro (@NicolasMaduro) January 28, 2019



When dawn broke…
The first photos of the destruction seen at dawn have started coming out. The phenomenon knocked down trees, traffic lights, telephone and electricity poles; it overturned cars and buses and left dozens of homes without a roof.
President Miguel Díaz-Canel published from his Twitter account these preliminary figures and photos of a tour of affected areas.
Estamos recorriendo lugares afectados por fenómeno atmosférico de gran intensidad en Regla. Los daños son severos, hasta el momento lamentamos la pérdida de 3 vidas humanas y se atienden 172 heridos. Varias brigadas trabajando ya en el restablecimiento #SomosCuba pic.twitter.com/mPo9yAnaZy

— Miguel Díaz-Canel Bermúdez (@DiazCanelB) January 28, 2019
According to the Cuban president, "measures are already being taken to move forward with the recovery."
The first secretary of the Communist Party in Havana, Luis Antonio Torres, told state television that the figure of three deaths is still preliminary, because due to the collapse of houses it is not ruled out that there could be more victims, EFE reported.
Torres stressed that a tornado is "an unpredictable phenomenon" and pointed out that in Havana there hadn't been one of this kind since 1940.
The Civil Defense is asking the people of the affected areas to stay at home while the damage is assessed and the injured are taken care of.
Realizada reunión del Consejo de Ministros de #Cuba para evaluar afectaciones de lluvias y tornado en #LaHabana. Tomadas las medidas para avanzar en la recuperación. #SomosCuba #SomosContinuidad #FuerzaHabana #FuerzaCuba pic.twitter.com/7revnNHWZl

— Miguel Díaz-Canel Bermúdez (@DiazCanelB) January 28, 2019
The tornado hit Havana this Sunday evening due to an extratropical low that descended from the southeast of the Gulf of Mexico to the west of Cuba, according to the Institute of Meteorology.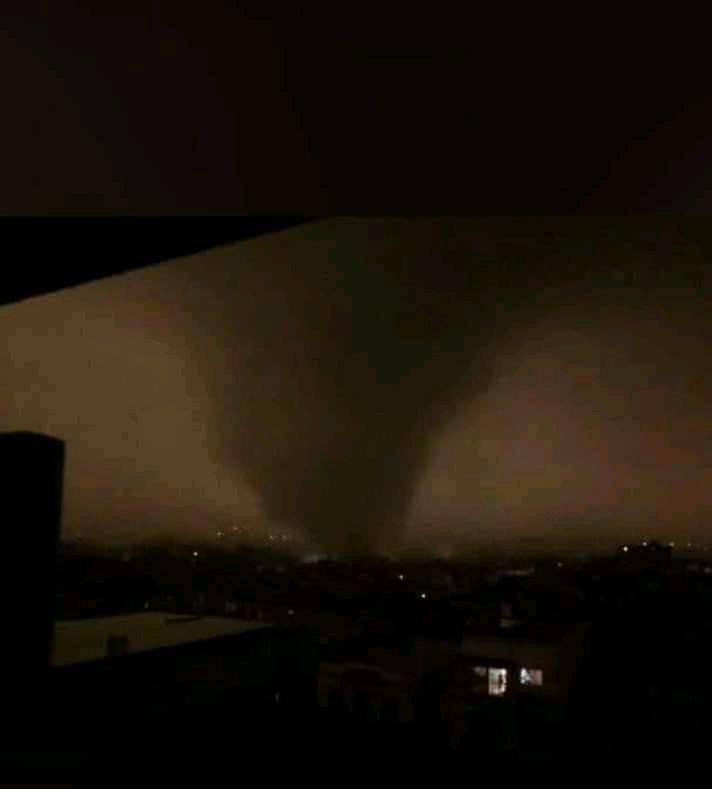 The reports indicate damages in the neighborhoods of Santo Suárez, Luyanó, Vía Blanca, Regla and Chibás.
The Hijas de Galicia Mother-Child Hospital was being evacuated due to the damages to its facilities, according to an AFP journalist.
An important part of the city remained in the dark during the early morning hours due to the damage caused by strong winds and rain. Electric power has been recovering gradually in several of the capital's municipalities.
"The noise it made was like that of a plane," "It was like a giant engine," "The noise was deafening," according to the Cubans who lived through the passage of the tornado this Sunday night.
The Casa Blanca station recorded gusts of 101 kilometers per hour at 8:45 p.m. on Sunday. Coastal flooding was also reported on the north coast of the Cuban capital.
In addition to the tornado, gusts of winds have caused damage to public facilities and the residential sector. Floods were reported along the Malecón and other low-lying coastal areas, not only in Havana, but also in Pinar del Río, Artemisa, and Mayabeque.
Ambulancias en La Habana luego del tornado

#TornadoEnLaHabana : Varias ambulancias en la Calzada de #Luyanó luego de que un tornado azotara La Habana este domingo: https://bit.ly/2RitaJl Video de Pablo Dewin. #FuerzaHabana

Posted by OnCuba on Sunday, January 27, 2019
Several artists have posted messages on the social media; to express their support and solidarity as well as to share their own testimony. This was the case of Alexander Abreu, director of Havana D'Primera.

What is a tornado?
In July 2016 a waterspout destroyed Playa Caimito, in the province of Mayabeque, and left 36 people injured, 14 houses destroyed and 6 damaged. No one died. Around those days meteorologist Dr. José Rubiera published for OnCuba an analysis about these atmospheric phenomena that have such great destructive power.
(In construction)