Since Wednesday, January 24, 2018, the countries of the world are being classified according to those who support Nicolás Maduro and his government, those who favor the opposition and self-proclaimed interim president Juan Guaidó and those who maintain a neutral position in favor of a peaceful solution to the political conflict in Venezuela.
In addition to the Venezuelans themselves, the main actors in the crisis are also powers such as the United States, which supports the opposition (together with most Latin American countries, inside and outside the OAS); Russia, which defends the constitutional president; and China, which maintains a pro-dialogue position.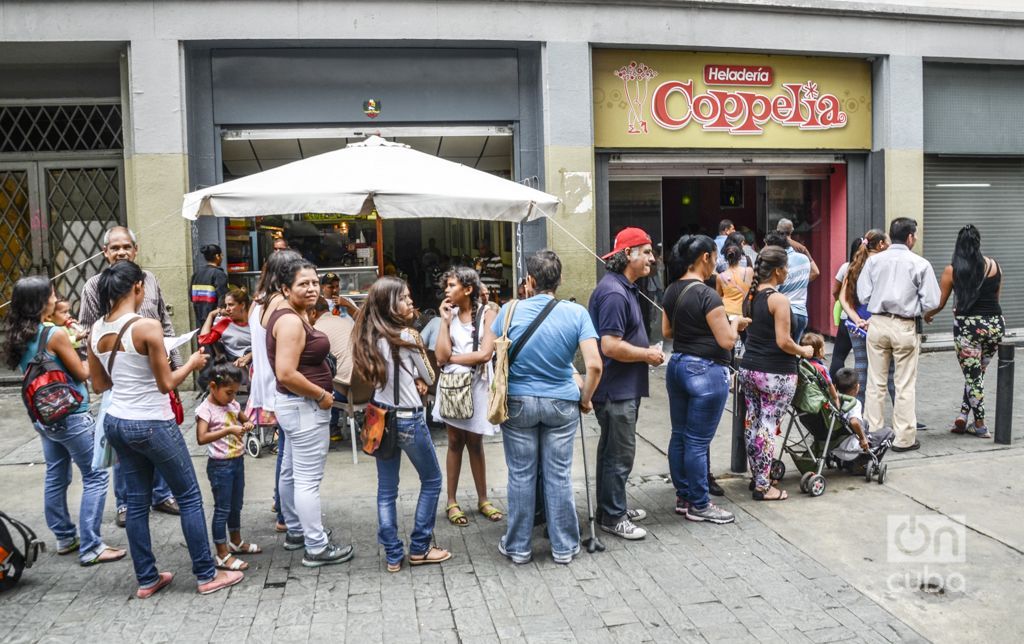 Cuba remains a strong political ally of the government of Nicolás Maduro. At this moment more than 22,000 Cuban collaborators remain there, carrying out medical, cultural, sports missions, among others.
In the current context, the United States has expeditiously offered funds to support the proposal of Guaidó and realize Maduro's exit. It also called for an emergency meeting at the United Nations Security Council, while Russia has declared that "any destructive foreign interference is a gross violation of the fundamental norms of international law," according to what Putin said to Maduro and was published in an official statement.
EE.UU. es amigo de #Venezuela y del pueblo venezolano. Ustedes han sufrido durante mucho tiempo bajo el régimen socialista corrupto de Maduro. Los apoyamos y estamos listos para ayudarlos a comenzar el proceso de reconstrucción de su vida, país y economía. #EstamosUnidosVE pic.twitter.com/w7BFGSmrf6

— Secretary Pompeo (@SecPompeo) January 25, 2019
OnCuba contacted experts and academicians from Miami and the island to ask about the possible repercussions of this conflict for Cubans, both economically and politically. Although some of the interviewees refer to the current conflict as a "coup" and others as an "opposition uprising," where they do seem to coincide is that it won't have major effects on Cuba's international relations.
Academician and professor of the Florida International University (FIU) Eduardo Gamarra believes that Venezuela was an important factor for Cuba in its coming out of the crisis of the 1990s, so "it should be worrying" if Madura were to be overthrown.
"The Cuban presence in Venezuela is very large, so if Maduro loses it would be an economic setback and a defeat for the attempt to internationalize the Cuban Revolution," said Gamarra.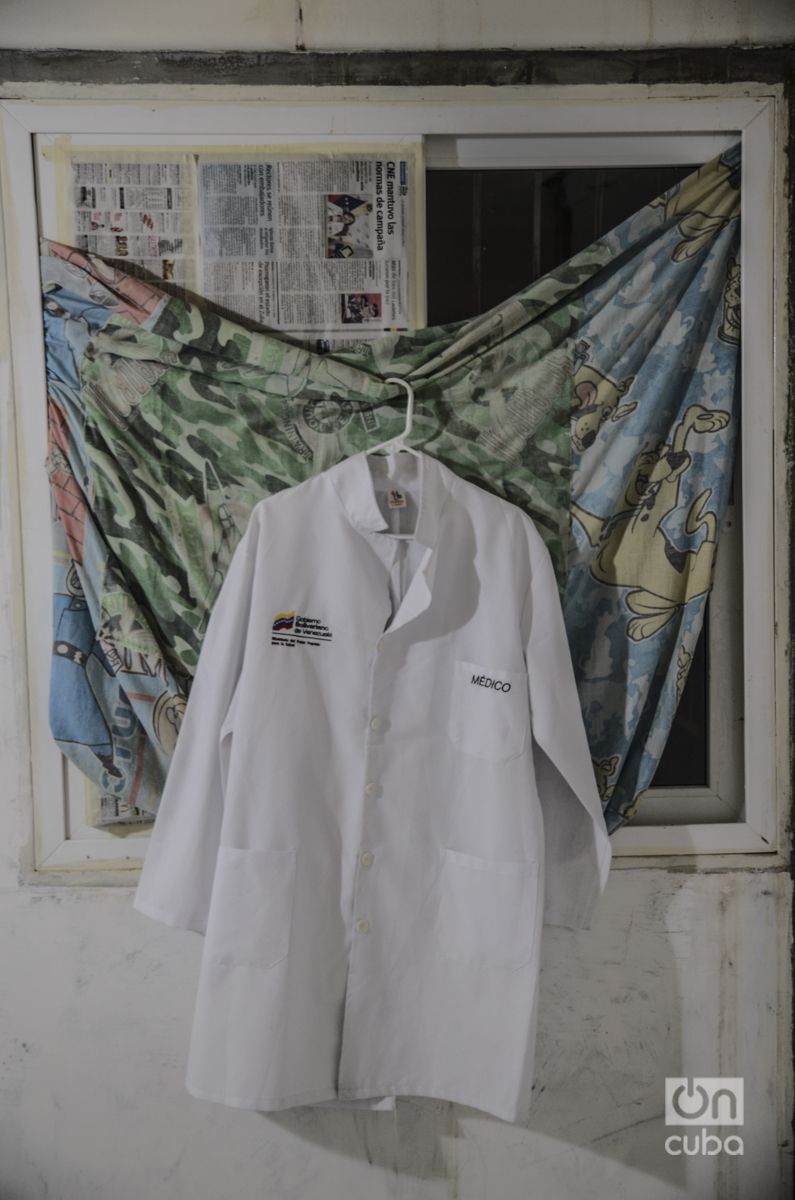 Gamarra explained that the current context is different from Hugo Chávez' in Latin America, where he basically had the support of most of the continent and where he financed all his social initiatives with money from oil.
With Venezuela has plunged into one of the worst economic and humanitarian crisis in its history, Maduro is faced with the opposition of most of the countries in a continent where left-wing leaders such as Lula in Brazil, Cristina Fernández in Argentina, Michelle Bachelet in Chile or Rafael Correa in Ecuador are no longer in power.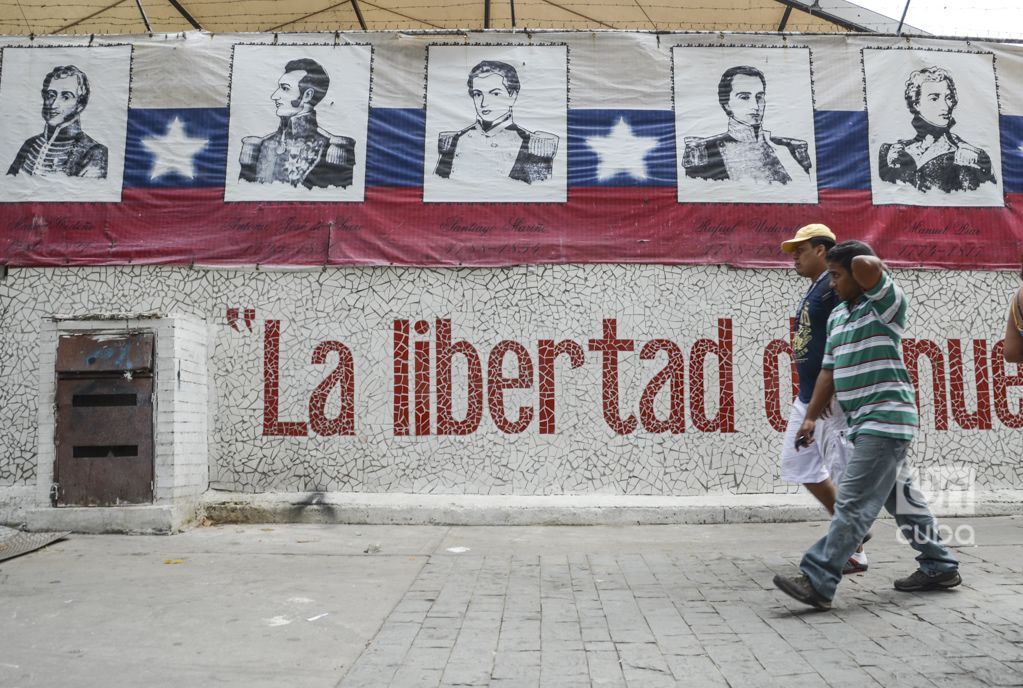 During the current crisis, in the worst scenario in which a U.S. military intervention or that of another foreign army could occur, the consequences would be devastating for Latin America, according to Cuban political analyst Carlos Alzugaray.
"An American military intervention or of its allies in Venezuela would be terrible for the peoples of the region because it would be a retrocession to the past in which the United States openly fomented the overthrow of democratic governments and intervened when it saw its geopolitical interests were in danger," said Alzugaray.
On the other hand, it would be dangerous for the United States itself because it would represent bringing to Latin America and the Caribbean, a continent in which peace has been built with the efforts of the peoples of the region, similar situations to those that exist, for example, in the Middle East, said Alzugaray.
"President Trump is making a mistake if he believes that in Latin America and the Caribbean there cannot be a resistance as strong as that caused by prolonged invasions in the Middle East. The current administration does not seem to have learned from the history lessons," he concluded.
For Gamarra, a U.S. intervention in Venezuela is somewhat improbable: "If they did not intervene with the Brigade 2506 in Cuba, I don't think they will do it now."
However, he does not rule out the possibility that in the future the U.S. government will provide weapons and resources to the opposition.
Cuba, isolated?
For Rafael Hernández, a Cuban academician and director of the Temas magazine, the idea that the crisis in Venezuela, Bolsonaro's reactionary government in Brazil and Trump in the U.S. take Cuba back to the times of the Cold War is ignoring the real context of its foreign relations.
"Venezuela is important for Cuba's trade balance, especially in oil; but right now, Russia and Algeria, two old allies, are ready to supply it. China, which is the number two trading partner, is closer than ever before to Havana. Relations with Canada, Mexico, Central America and the entire Caribbean do not reveal a deteriorating situation, on the contrary," explained Hernández.
The academician pointed out that, despite the emergence of conservative governments in Argentina and Chile, with these countries Cuba maintains the same economic relations, and economic and diplomatic relations with the European Union are going through a "special moment."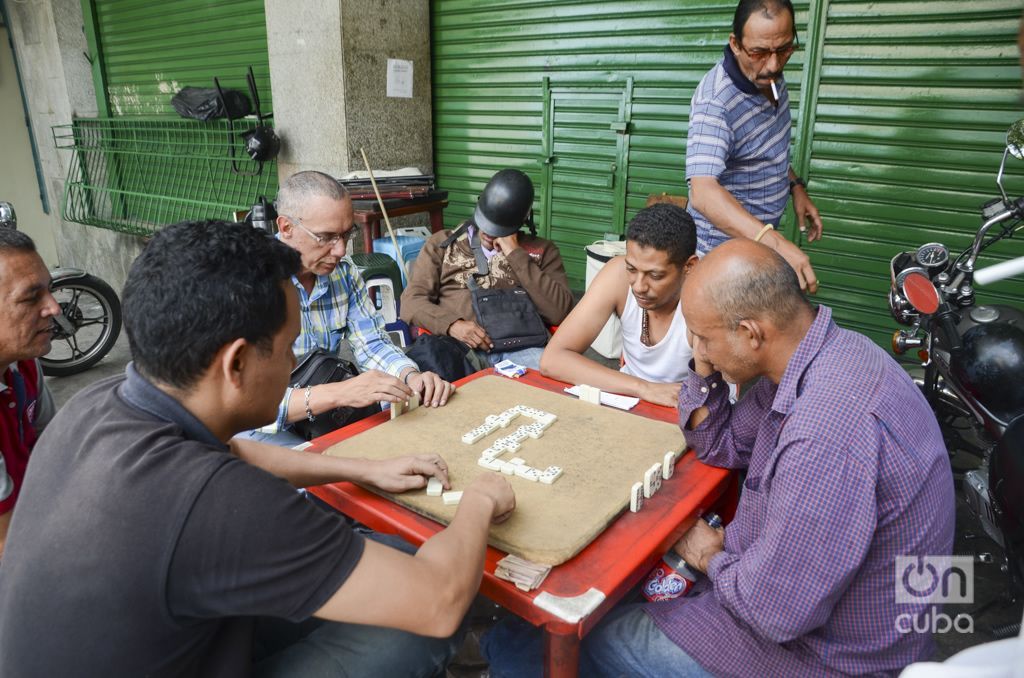 From Miami, FIU professor Michael Bustamante is of the opinion that a situation where Cuba ends up totally isolated is not credible, "although the dynamics with Latin America has cooled."
"Right now there exists tension with Colombia and the ELN problem, as well as important differences with Bolsonaro in Brazil. Although I don't believe that the countries with right-wing governments will change their position against the embargo," Bustamante said.
As for the main international actors, Bustamante points out an evident contradiction in the situations where "the position of the European Union in the face of Venezuela's conflict doesn't necessarily change its position with respect to Cuba."
"It would be very difficult for the European Union to again adopt the Common Position and even less to collaborate with the Trump administration in a new campaign to pressure political or economic changes in Cuba. I don't see that as a possibility. And it has to do with a different dynamic taking place in Cuban society. Venezuela is a country that has been polarized between two political forces for many years, something that does not happen in Cuba," he explained.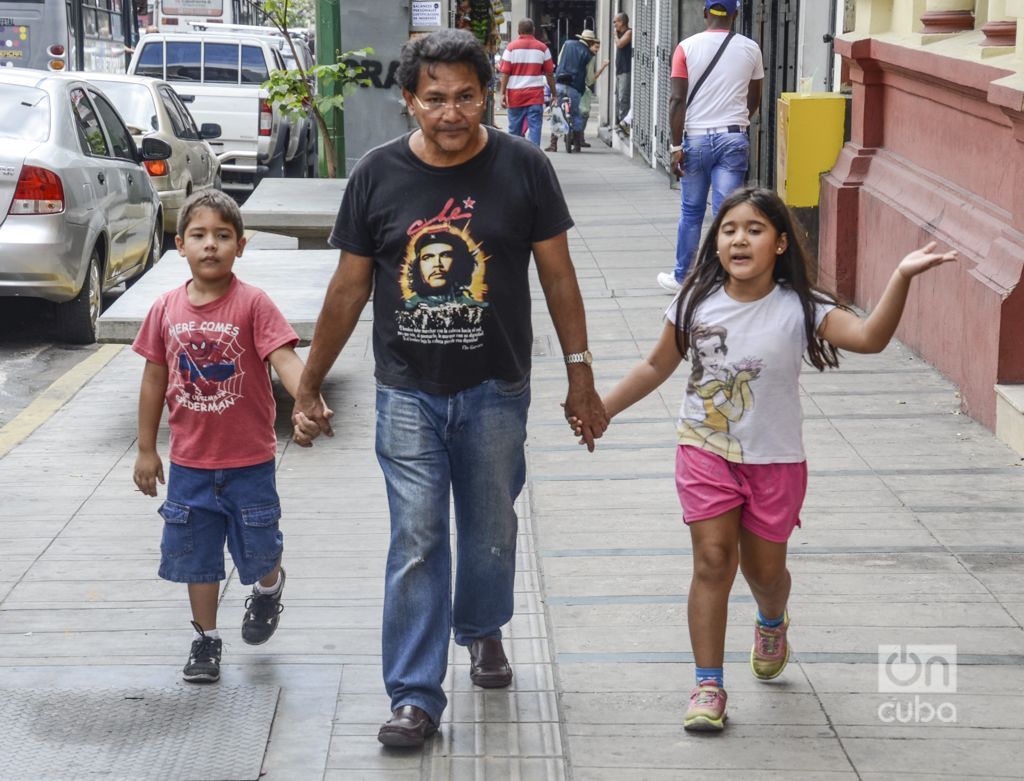 Cuba-U.S. relations, in the eye of the storm
Experts agreed that assuming Maduro is overthrown, that would not change the traditional position that many nations have had regarding U.S. policy towards Cuba and the embargo.
"If Trump or senators like Marco Rubio think that this is a boost to try to advance an agenda regarding Cuba, I don't think other governments are going to actively participate in that kind of agenda," Bustamante argued.
For Rafael Hernández, Donald Trump hasn't been the most hostile American president towards Cuba. In any case, he says, the Cuban government is more prepared to deal with this hostility than any other in this region.
"If it were true that Marco Rubio and Mauricio Claver-Carone are heading the policy toward Cuba, they will soon invade us. But I think the military continue to cooperate as before," explained Hernández.
He also mentioned that so far they have not managed to suspend the flights of the 14 airlines and the dozens of cruises, prevent the agreement between the Major Leagues and the Cuban Baseball Federation, cancel the bilateral meetings in matters related to law enforcement and the fight against crime, or direct postal service, just to mention a few examples.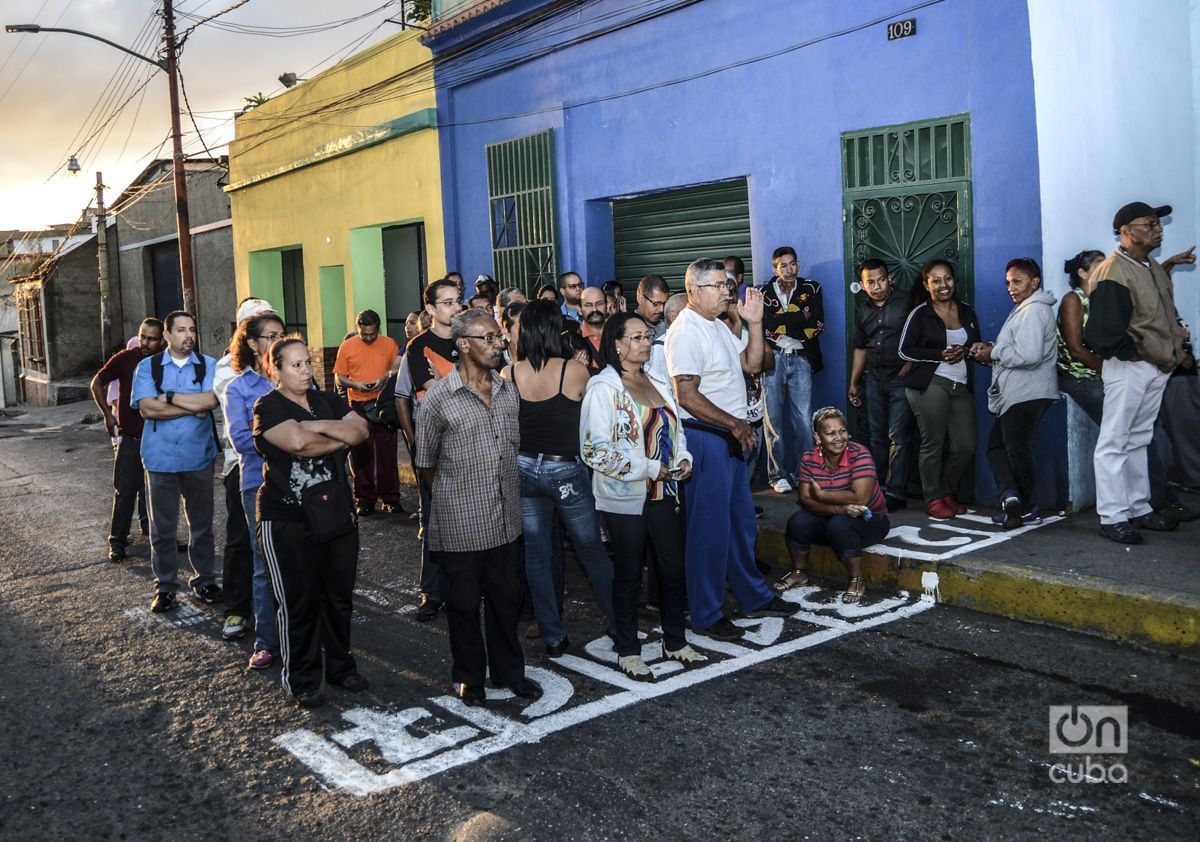 "I don't underestimate the deterioration of academic and cultural relations, the stagnation in visas and immigration agreements, in addition to hostile rhetoric. We will see if they really apply Title III of the Helms-Burton Act and what the European Union, Canada, Mexico, and most of the countries with which Cuba has trade and cooperation relations will do in this regard," said Hernández.
Gamarra, on the other hand, said that the United States is changing the rules a bit. "The same example of suspending Title III of the Helms-Burton Act for only 45 days sends certain messages. But I don't see that there is an interest in carrying out a conflict with Cuba," he said.
"I think there is going to be a lot of rhetoric from both sides, there may not be ambassadors for the moment in any of the two countries, but frankly I doubt that relations can be broken. Although all this is a riddle. And we have to think about the interests of the United States, where we have our own crisis of democracy: a closed government, an unpopular president and profound questioning of his legitimacy," explained Gamarra.
"Requesting coherence at such unruly moments is very complicated," concluded Gamarra.
Is another Special Period in sight?
Within this complex context, Cubans speculate in social networks about the possibility of another "Special Period" in the midst of a very difficult economic situation.
"Vamos a entrar de nuevo en un período especial." That was an exaggeration then, and it may be now. But it speaks to the degree to which many Cubans may see what comes next not as a political opportunity, but as a sentence— bound, in the short-run, to make their lives worse.

— Michael J Bustamante (@MJ_Busta) January 24, 2019
For Bustamante it is very difficult to predict what will happen; he remains skeptical "when people say the next domino that will fall will be Cuba (after Venezuela)."
"If that did not happen in 1994, when the GDP had fallen more than 30 percent in three years, it's very difficult that it will happen now," he said.
For his part, Alzugaray ruled out that a similar crisis that leads to a confrontation of that kind will take place in Cuba. "For Cuba it is one more element of danger that is added to the already serious intensification of the actions related to the blockade. But it is irresponsible to argue that something similar can happen in Cuba," he said.
On the other hand, and in the field of economic relations with Venezuela, it would be very difficult for Cuban medical collaboration to continue without Maduro in power. Bustamante explains that "when you add that to the withdrawal of Cuban doctors from Brazil, it has a very strong economic effect for Cuba. And not to mention the supply of oil, which had already dropped in recent years, but that it would be very difficult for a new Venezuelan administration to continue supplying it to Cuba at low prices," he explained.
El fin de Más Médicos entre Brasil y Cuba, ¿la punta del iceberg?
"Yes there is an economic dependence between Cuba and Venezuela, but we are not talking about the extreme dependence that existed with the Soviet Union, so I would not see an effect as serious as on that occasion," said Bustamante.
"What would happen is that Cuba would need to strengthen alliances with any country it can, especially with powers such as Russia or China, in a context of tension with the United States. The European Union, if it does not change its position, could also see an opportunity to advance its trade agendas," he concluded.
For Rafael Hernández, the analysis of the Cuban context and its new government offers social guarantees. "This is a newly elected government, which doesn't have its arms folded, neither outward nor inward, whose policies prioritize economic problems, and the recovery of services such as transportation, digital technologies, communications, and maintains the course towards a mixed economy," he said.
"This Cuban government is not only far from facing anything remotely similar to the attempts of the Venezuelan Assembly to overthrow the Maduro government; rather, in every sense it is the most stable in the entire region," concluded Hernandez.
Authors