After the disaster caused last Sunday by the tornado in Havana, thousands of people inside and outside Cuba have come together to show their solidarity.
If you want to help the Cuban victims, you should read well before handing over your money or material donations.
According to the temporary group of the Provincial Defense Council, natural and legal persons living in Cuba or abroad will now be able to make material and financial donations to the tornado victims in Havana.
All the received donations will be adressed to the municipal government, as was informed by Tatiana Viera Hernández, vicepresident of the Provincial Aassembly of the People´s Power, to the official journal Granma.
These are some of the individual and collective campaigns that seek to help from Cuba and abroad.
One of the initiatives comes from the Fábrica de Arte Cubano. The cultural institution led by the well-known X Alfonso is making a collection to deliver to the victims on Wednesday, January 30. Alfonso made it public on his Facebook profile and many people have rapidly joined.
Localizar a Raquel o a cualquiera de FAChorario de 10am a 5 pm Cualquier información llamar al 78360602 gracias por su ayudaMuchos granos de arena hacen una isla

Posted by X Alfonso on Tuesday, January 29, 2019
Caption: Locate Raquel or anyone from FAC from 10am to 5 pm. For information call 78360602, thank you for your help. Many grains of sand make an island
Posted by X Alfonso on Tuesday, January 29, 2019
Other artists have shared some cultural institutions' proposals and have personally joined the collection of any help in their own homes, to then distribute it in the areas affected by the tornado. This is the case of singer Idania Valdés, the young voice of the Buena Vista Social Club, who said to OnCuba: "The best way to give thanks that my loved ones and I are well is to help those who today only have their own lives. This is not a time of religions or politics, it's a time to help and support."
Caption: All my friends who want to support and contribute can go to the Provincial Directorate of Culture (G% 13 and 15) or…
Posted by Idania Valdes on Tuesday, January 29, 2019
Renowned Cuban artist Michel Mirabal published a personal initiative on Facebook, explaining that he would not participate in the next Biennial of Havana, to dedicate his available resources to help the victims.
https://www.facebook.com/photo.php?fbid=10210734549158432&set=a.1564092640823&type=3
Caption: Official Statement Finca Calunga Michel Mirabal Studies: Brothers with much but much pain, take a look at these images…
Posted by Michel Mirabal on Monday, January 28, 2019
In an interview with OnCuba, Mirabal said that up to now he has his personal resources and that they will start with that, but he is open to receive material donations (clothes, medicine, appliances, or any other useful element) for the affected families.
With a group of friends and close friends, they will determine the worst cases and maintain a sponsorship relationship with these families to help rebuild their homes.
"We still do not have a road map on how and where we will do it, but what is certain is that the aid will reach those affected people," commented Mirabal.
He also said that he is open to collaboration with other initiatives and that he expects other artists to join his proposal.
People who want to send donations can do so at the following address: Finca Calunga (studio gallery Michel Mirabal) Avenida Las Americas 2 e and final, Marbella, Guanabo. Habana del Este. They can also call 77962079 for more details.
"From this moment on my biennial is summarized in helping, helping and helping," he posted on his Facebook profile.
Plastic artist Silvia Rodríguez Rivero informed OnCuba that there are "several artists and friends" organizing" to collect useful things for the victims. We must now see everything with optimism and solidarity to come out of this and that the City recovers. "
In her personal account on Facebook she shared the details of the collection of donations published by Peti González, wife of Amaury Pérez Vidal.
https://www.facebook.com/photo.php?fbid=10210734549158432&set=a.1564092640823&type=3
Posted by Silvia Rodríguez Rivero on Tuesday, January 29, 2019
Samuel Formell, director of Los Van Van, also sent his support to all those affected through their social networks, and offered the art of his orchestra to perform concerts where needed.
Posted by Recording and Musical Editions Enterprise, EGREM on Tuesday, January 29, 2019
Audiovisual producer Asiel Babastro took to the streets in the damaged neighborhoods, along with his team, to bring some relief items to the residents.
Today went to give our soul to the people, what little we have is a lot for them. A girl told me about the ruins of….
Posted by Asiel Babastro on Monday, January 28, 2019
From the institutions
Among the institutions that have come together to offer means to those who wish to contribute, are the EGREM Recording and Musical Editions Company, the Office of the City Historian, the Hermanos Saíz Association and the Communication Faculty of the University of Havana.
Join us, we can all help! #FuerzaCuba #FuerzaHabana #SomosCubaEgrem Santiago Estudiosiboney Egrem Estudios de….
Posted by Recording and Musical Editions Enterprise, EGREM on Monday, January 28, 2019
#Feconianos this is a moment of union. There are those who lost everything. They need our help more than tears. #FuerzaCuba….
Posted by Faculty of Communication on Monday, January 28, 2019
The Hermanos Saíz Association (AHS) gets down to work. Artists, intellectuals and researchers will help to raise #LaHabana. You also can.…
Posted by Hermanos Saíz Association on Tuesday, January 29, 2019
The National Council of Plastic Arts (CNAP) sent by email a statement inviting the collection of goods.
The National Council of Plastic Arts joins Ananda Morera Almeida in her call to all artists, Cubans, all "to help our people. Let's start collecting food, water, clothes, construction materials and support all those who have been left with nothing. With tools in hand, nails and screws we can build roofs, even if temporary, fix furniture and beds." Every detail counts…the minimum at this time is an important help!

The collection will take place at the CNAP headquarters (1205, 3rd street between 12 and 14, Miramar, Playa). In 3 days we can collect enough and go out to the streets to help the needy!!!! WE LEAVE EARLY ON FRIDAY IN A TRUCK TO HELP! Telephones: 72023897 (CNAP) and Ananda 5 2928486 / 76479206. HELP THE VICTIMS!!!! Let's get out of our homes, let's get together and help our people. This is the moment!!!!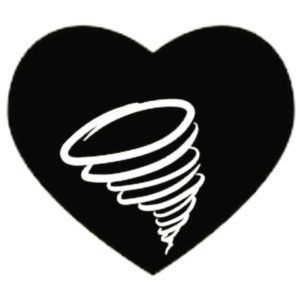 Private businesses join the aid
Another of the profiles in the social media that brings together energies for help is that of BandEra Studio, a musical label of collaborative management made up by several artists of Cuban alternative music.
Caption: #BandEraStudio joins the initiative carried out by people and institutions to get aid to the….
Posted by BandEra Studio on Tuesday, January 29, 2019
GeoGráficas also posted its campaign…
https://www.facebook.com/geo.graficas.disenadores.cubanos/photos/a.451711351639405/1746077235536137/?type=3
Composer Osmany Espinosa, director of La Oficina Secreta, joins efforts to collect donations and distribute them as soon as possible, along with King Bar, a nightclub in Vedado.
Caption: Everyone who wants to Help with Something to support the victims of the disaster. Today and Tomorrow at the King Bar….
Posted by Osmani Espinosa on Tuesday, January 29, 2019
Other private businesses have offered different types of aid. Such is the case of the platform A la Mesa, which waives its profits in home deliveries; others like Tres Chinitos and Mar Adentro make discounts on their products; and some like D'La Abuela offer to take free food to families who need it. For that, they request information about the most needy. If you know of any case, below you can see the link with the contacts.
Caption: DISCOUNTS – We have waived our profits in home deliveries made through Alamesa in….
Posted by AlaMesa on Monday, January 28, 2019
Caption: HELP US HELP. If you know any family in the neighborhoods affected by the tornado and that have no food or way….
Posted by D'La Abuela on Tuesday, January 29, 2019
Cubans from the other shore
Initiatives of Cubans emigres are being organized from the United States and other countries.
This Wednesday night there will be an event on the roof of the Langford Hotel in Downtown Miami, sponsored by Vedado Social Club and Mambo Miami, to raise aid for affected Cubans.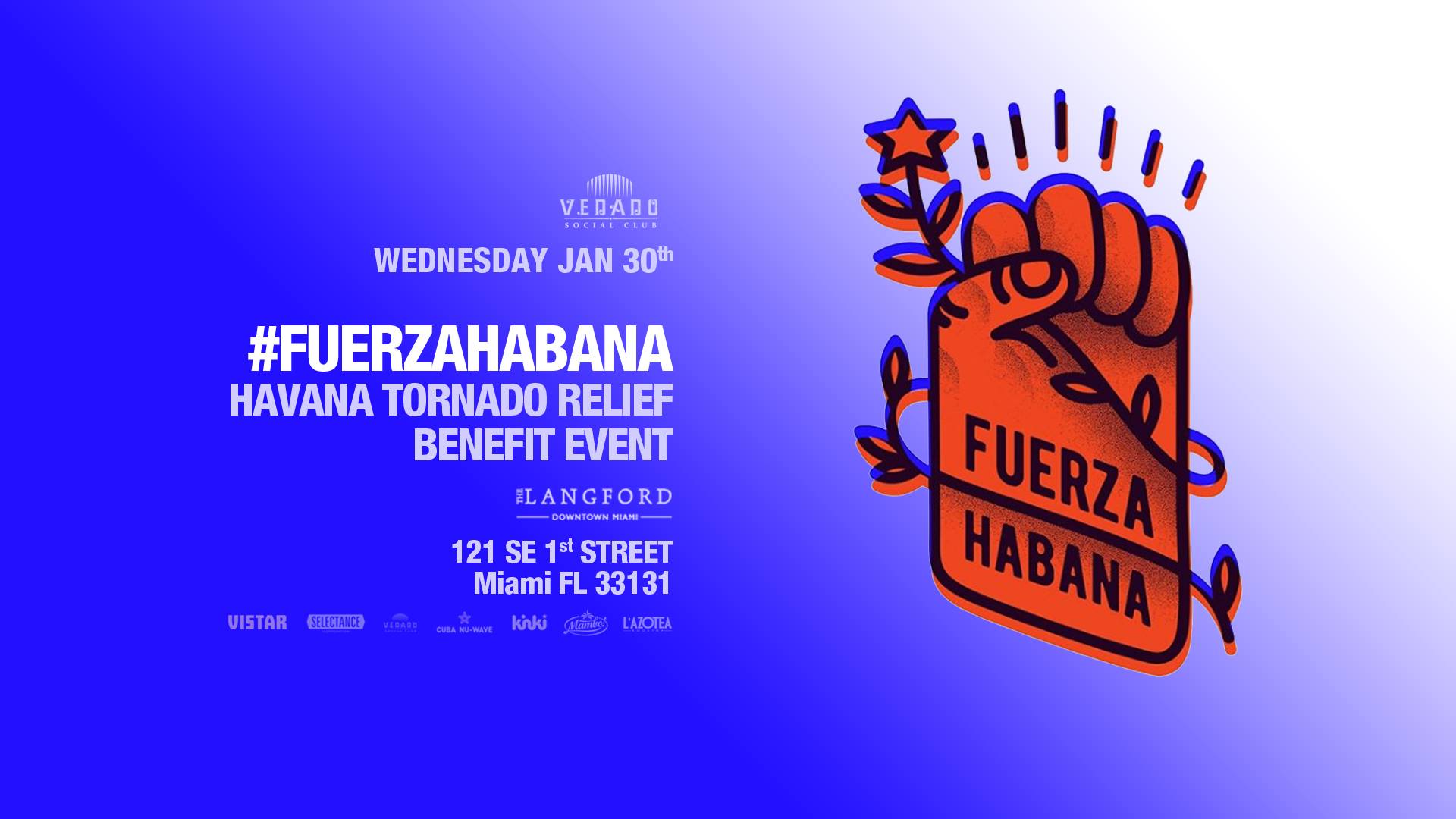 Several of the organizers have worked full time to elucidate the best strategy to bring aid to those who need it.
This was the case with the organizers of this collection of funds, which exceeded their own expectations. Out of the 15 days they had to collect the aid, in little more than a day they surpassed the planned number.
https://www.facebook.com/jeison.lopez.3367174/videos/371644516982545/?t=0
Posted by Jeison Lopez on Tuesday, January 29, 2019
Another way to continue supporting this group of young Cubans who want to help Cubans who lost everything during the tornado is through Instagram.
Cuban-american teacher Carlos Lazo also started a crowdfunding project from Seattle. He and his students will go to Cuba in February 14th to help the affected people. The initiative started through GoFundMe.
From Polland, Tomasz Sroka also started a crowdfunding campaign, in cooperation with the Cuban Embassy in that country. Click on the image to donate: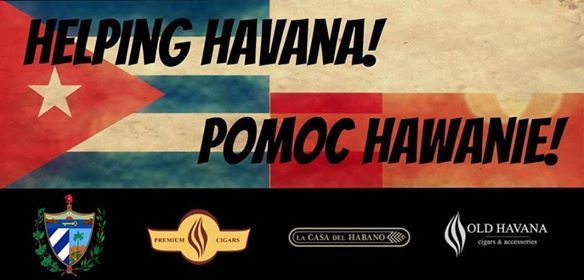 CubaOne also started its own initiative through Facebook…
Other initiatives include representatives of urban music, reggaeton, artists in general come together to "contribute a grain of sand," as they have said in direct videos on Facebook.
Caption: Cuban artists are interested in doing a concert in Miami to raise funds for my trip to help the….
Posted by Erich Concepcion Quicutis on Tuesday, January 29, 2019
"What we need are positive people, not add fuel to the fire," said an artist on the All-Star website305.
https://www.facebook.com/white305/videos/389590031600601/?t=0
Caption: # W305 (NOT ONLY BROTHERS)

"PLEASE SHARE THIS VIDEO"

OUR PEOPLE NEED OUR SUPPORT #

# JOIN # (here is the address and contact) 16035 nw 57 ave. Miami lakes, Fl # 3056252525, 3056252325 # PLEASE SHARE WE WILL NEED YOUR HELP
Posted by ALL- STAR 305 on Tuesday, January 29, 2019
These initiatives that arise from everywhere are not free of obstacles. Some of them are due to the economic sanctions with which the U.S. punishes Cuba.
This happened with a campaign in GoFundMe led by Cuban Claudia Barrientos and a friend who is in the United States. Both received an email announcing that they would freeze the funds raised so far (approximately 400 dollars).
Caption: URGENT!!!!!!! Friends, the link of our GoFundMe for Blue Project has stopped working because the company….
Posted by Claudia Barrientos Batista on Tuesday, January 29, 2019
When trying to find other alternatives, Barrientos entered through Canada, but the restrictions are the same, because the company GoFundMe is American.
"In user agreements it says that you agree not to make transactions with nations under economic sanctions by the Treasury Department," Barrientos said.
"My friend got scared, and we both felt very frustrated. It's like being caught between two irrational sides. Neither the embargo makes sense nor fulfills the proposed function, nor does the government of Cuba have mechanisms created so that individuals can help without having to go through government institutions," said Barrientos.
Another part of the problem on how to help from abroad is the lack of channels created by Cuba to make it possible.
Renowned actor Luis Alberto García published a post on Facebook where he says that "when someone decides to give their support it is wrong to remain silent or look elsewhere," referring to people who want to support from outside the country and do not receive a response.
Caption: There are many good and supportive people, Cubans and non-Cubans, outside the coasts of the archipelago, asking for channels….
Posted by Luis Alberto García Novoa on Tuesday, January 29, 2019
He also said that "even Customs should make their laws more flexible at this time," something asked by thousands of Cubans who want to help their fellow Afro-descendants on the island.
Authors