For some time now it has been common to find in the country certain handcrafted toys with a particular stamp, they differ from the industrial ones, which are the most common.
Much has been said about the need to manufacture toys in Cuba, toys that stimulate the imagination and complement games, but the Cuban industry is far from satisfying the demand.
In this sense, the Decorarte cooperative is a balm with its Gabi&Sofi brand, where toys and educational tools for children are marketed in various parts of the national territory, to the delight of Cuban families.
Based in the beach resort of Varadero, in just five years the brand has managed to position itself not only in the national market, but also outside of Cuba, Ariel Balmaseda, creator of this project, commented for OnCuba.
"At first my wife and I thought about the need for toys for our children and for the children of our friends, but it was a reality that it was necessary to extend beyond this circle, due to a real need in the country: there was a lack of toys."
Ariel never thought that five years later, the toys that bear the name of his two youngest children would be sold in seven stores and that they would have a request to open another ten in the country. Gabi&Sofi has signed collaboration agreements with universities, enterprises and institutions, has received awards at international fairs, proposals to create theme parks, take these creations to health institutions and schools, "even now to create music and audiovisuals for children," he says. Balmaseda, who never stops dreaming and creating for Gabi&Sofi, which is also creating for children in general.
In that initial stage they were sure "that they had to be didactic and educational toys to help children overcome stages and achieve skills according to their ages, and we don't always find toys of this type. Another element that we considered was that the toys be accompanied by a good visual appearance, aesthetically attractive so that they would attract attention, and that the quality with which they are made is at the level of first world toys," he specifies.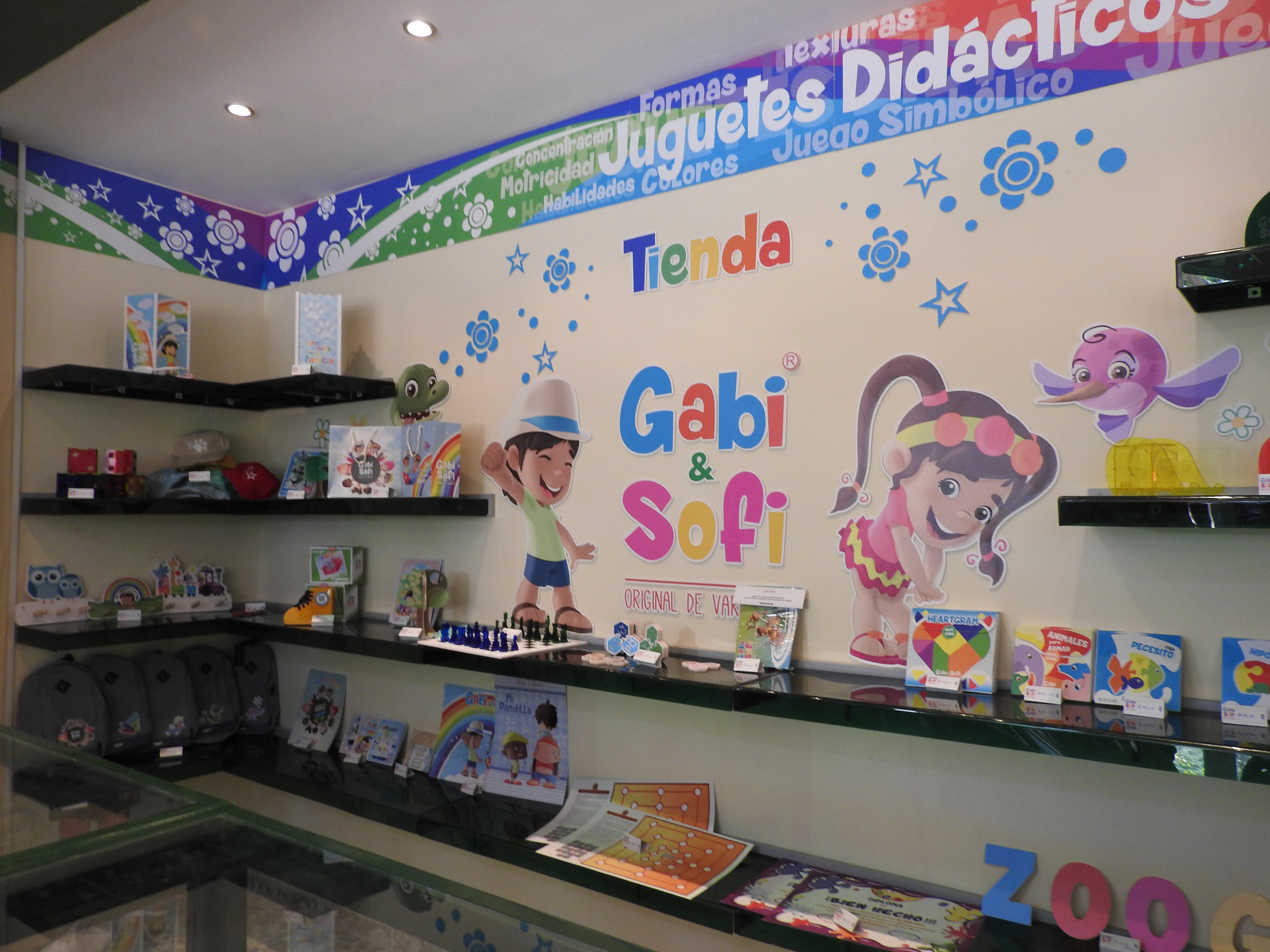 How important are projects that are committed to children's audiences?
We are of the opinion that everything that is done for children is not enough. We are all responsible for educating children and in this responsibility there must be sensitivity, tenderness, dedication in each protagonist, thinking of each child as their own.
The Gabi&Sofi team is made up of excellent human beings who are always seeking to enrich our children's lives in a healthy way, so behind each Gabi&Sofi product you can find a safe material, with a design based on functionality, designed to favor child development and disseminating and promoting human, civic and spiritual values ​​in childhood, using games as a learning tool.
Why the idea of ​​creating children's music and audiovisual material for children?
I always liked composing children's music, I did it a few years ago for my eldest daughter who was the protagonist of the family in local festivals at that time. Those songs and many others that I have written, were resurrected when Isabel and I realized the possibilities of our children for singing.
Today it is another need that children have. Compared to the rest of the musical genres, there are few singer-songwriters and musicians who bet on this genre and that niche has been supplied by music for adults. And that is the other reason why we got to children's music as a brand.
We are taking our first steps at a professional level, with highly competent specialists, and we intend to leave our grain of sand to contribute as much as we can so that this type of music is the main musical proposal for the little ones at home.
For that we have tried to support our music with audiovisual proposals. We know that both music and audiovisual are very strong proposals and we have adopted it with all the seriousness and resources that it entails. And we have fully enjoyed this, it has taught us a lot.
We already have the first audiovisual proposal that gives the title to the first single: El Gallinero, available on national television and on our digital platforms, but we are also in process and we have considered making another nine clips, some in animated form, of the numbers that make up Gabi&Sofi's first CD, and which is called Somos niños.
Why stay in Varadero and not become established in Havana?
Varadero saw our birth as a brand, it saw my children grow up and this represents a lot for us as parents, it is our home. On the other hand, Varadero represents a symbol of Cuba in the world as it is our main tourist destination, an extremely representative aspect for many.
Varadero is tropical, sun, beach, joy, color and that is also our brand, it is stated in the colors of our products, including in the logo. Varadero gave our brand its freshness. Hence this inherent rootedness.
How important is it in these times that children consume educational toys?
In the current context, where there is a proliferation of digitalization, electronic equipment plays a primary role in the age range that Gabi&Sofi works, not only in Cuba, but it is a worldwide phenomenon. And it is not that we are against technological development and the digital age, on the contrary, it is very necessary for everything it brings together and contributes.
However, the excess of these technologies has brought negative factors, especially in the little ones: addictions, provoked autism, little or no socialization with other children, changes in the way they speak…, and therein lies our responsibility with educational toys. We have been immersed in processes with children who are victims of this phenomenon.
Our toys propose the game where the little ones have to develop skills, knowledge, logic, draw strategies, follow rules, deduction, concentration among other elements depending on the toy itself and their age. Also, in some, the family game is proposed for socializing at home or among friends, a value that we defend with absolute dedication.
How do you remember the first moments when you saw the children interact with Gabi&Sofi's toys?
It was very exciting, we had already tested the prototypes with our children and with the children of our workers, we knew that they would work since they had gone through a multidisciplinary team made up of designers, pedagogues, psychologists, speech therapists.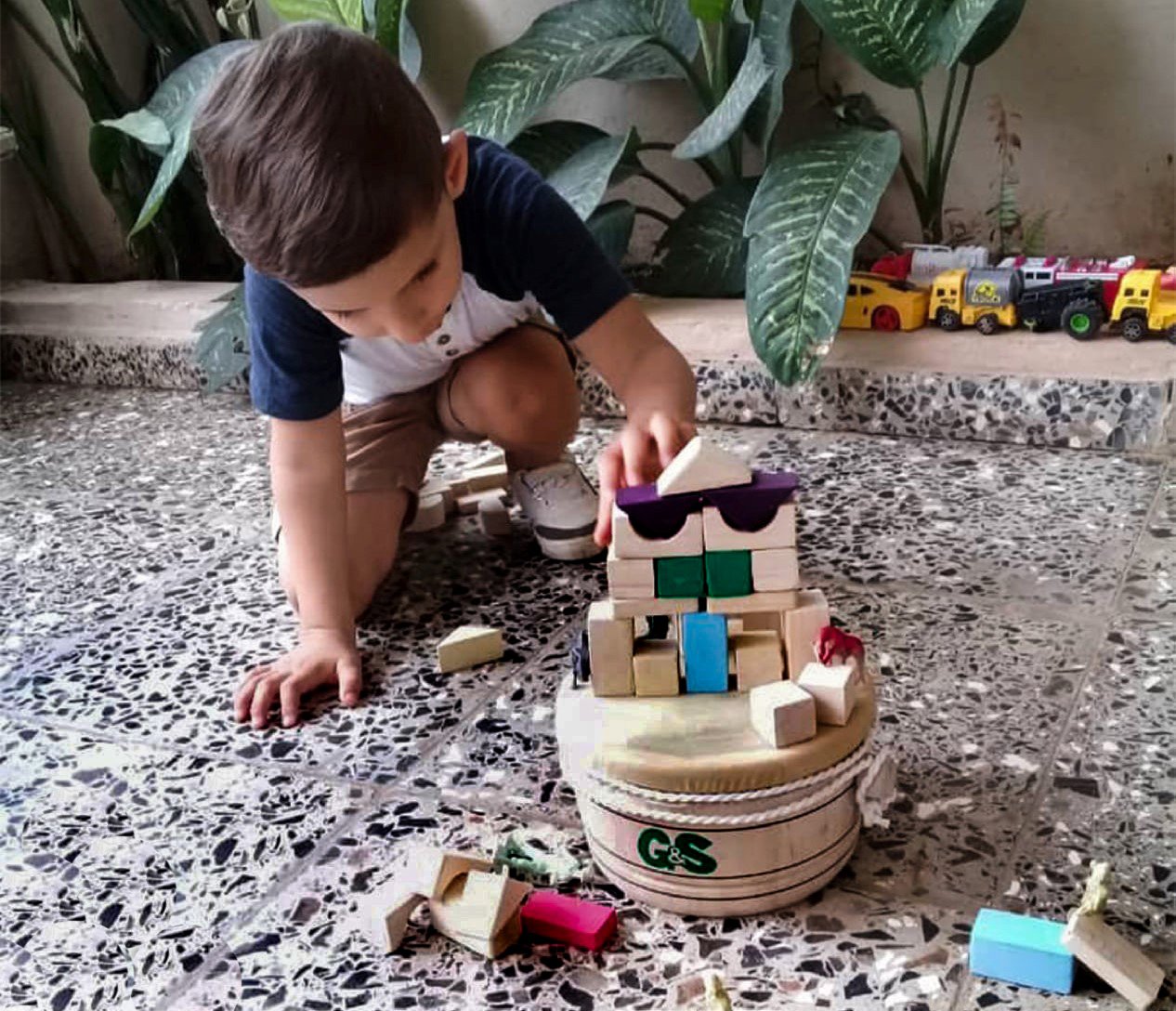 But nothing compares with that moment in which the children that we didn't know interacted with our toys. From then on we realized that this was the path and that there was no going back. And while it's exciting to see little ones play with our products, it's just as exciting to see the expressions and thanks from parents.
How important is the environmental issue for the brand?
It is vital to our brand. Starting from the fact that our toys are made with the remnants of the wood from the tobacco industry, we managed to transform what was already useless for the industry into educational toys. This is how we have proposed to enter the so-called circular economy.
Our environmental system is in the process of being certified by the 14000/2015 standard, the paints we use in our toys are ecological, environment friendly and do not harm the health of children if they put the toy in their mouths.
In our enterprise there is a whole environmental culture. The baskets are cataloged depending on the type of waste, signs that warn about the consequences of certain decisions that directly affect the environment. We constantly make publications in the networks in this sense, we promote short comics and didactic materials about this topic in national magazines, including in this album: Somos niños, there are topics that call for the defense of the environment.
COVID-19 delayed strategies in which we were immersed to finish replacing the polyethylene in our toy packaging with paper and cardboard. We are always thinking about what else we can do to raise awareness that we are ultimately responsible for the planet where we live and that we will leave it as an inheritance to our children and grandchildren.
How have Gabi and Sofi handled the brand issue as they grew up and got involved in the project?
Although it seems paternalistic because they are our children, Gabi and Sofi are two children of whom Isabel and I feel very proud. Of course, I love and am also proud of the rest of my children, what happens with Gabi and Sofi is that being the youngest, they carry a share of responsibility of which they are very aware.
Regarding the brand, they have had to spend a lot of time learning other activities outside of their school responsibilities. When an idea comes up, we always tell them about it so that they can decide if they can or can't, given that it is their extra time and we understand that it could be a lot of work, that is why our work team tries to make each activity an unforgettable experience for them, that they can have fun even though sometimes they end up exhausted.
Gabi and Sofi know and understand, despite their age, the responsibility they always have, at all times, in the places they go, before the people who see them. Being the image of the brand makes them opinion leaders, but also patterns of behavior and that is something very delicate.
They are two children with whom we talk a lot, they always have, like every child, a question in mind and we try to speak to them with absolute sincerity. And that is another value that we defend, sincerity, honesty. It is very important whenever we are going to deal with children, to be sincere in everything we say and of course in everything we do.
Future perspectives? Ariel Balmaseda states: "We have thousands, from what we know we can do to what we dream of, because we really don't stop dreaming. Someone said that what might seem impossible has to start with a dream to make it come true. Now, we can anticipate that we are working very closely with radio and television, there are very interesting proposals that we have decided to work on together and it is a new path and challenge that we have decided to take on."
Author