It's announced in the press, repeated by opinion leaders, multiplied on social networks, demanded by health personnel and in some places, it is law: staying at home and avoiding crowds has become for the moment the most effective remedy to prevent the spread of Covid-19, a pandemic that already affects 177 countries and accumulates more than 435,000 confirmed cases on the planet.
At this moment, approximately a third of the world population, more than 2 billion persons, is in confinement to try to stop this enemy.
In Cuba there are already 57 confirmed cases. They still seem few, but they keep increasing.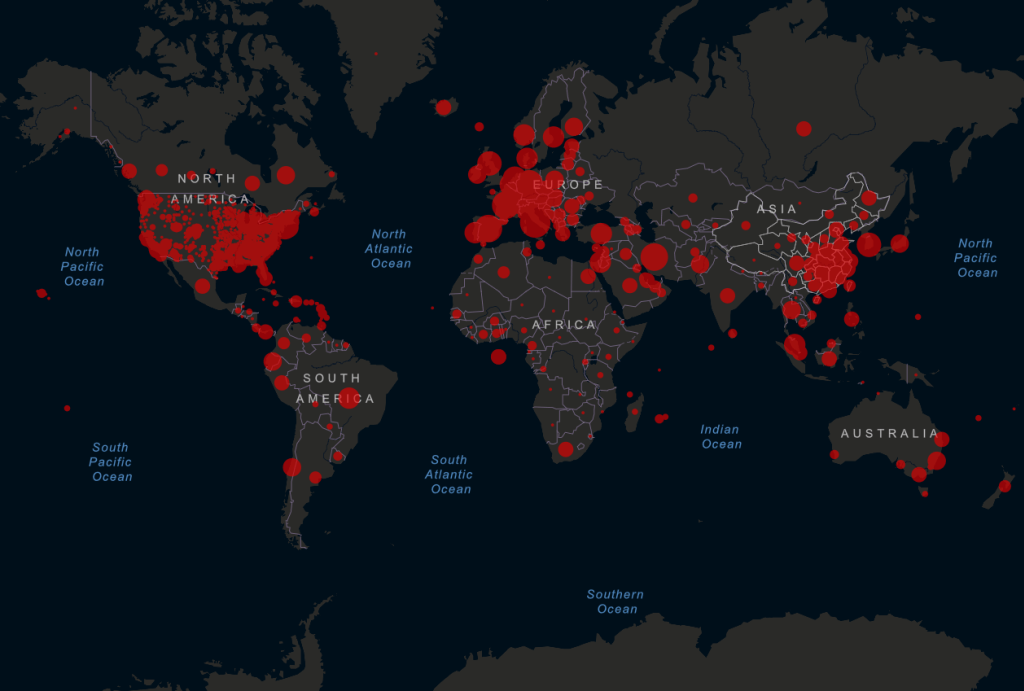 Isolation measures have also been decreed in Cuba. The authorities call on the population to stay at home, to decrease their movements. For this, classes at all levels of education have been interrupted, air and interprovincial transportation have been reduced, teleworking and income-cushioning solutions have been sought for people who must stop going to their workplaces. Cultural and sporting events have been suspended, and the population is called to decrease all kinds of crowds.
But, when going out in the main cities, and especially Havana, there's still the impression that many people don't have a sufficient risk perception about what this disease means, its rapid contagion and the effects it can generate, above all, in people over 60 years of age, who in Cuba constitute about 20 percent of the population.
How much is a meter and a half away?
This week we are still not entirely clear in Cuba how much is a meter or a meter and a half away. This distance that is asked between persons.
There you can still see the buses full of people. Delayed and crowded lines whether to buy food, get the liter of chlorine that is sold for each family nucleus, take money out of the bank, buy detergent or other toiletries and cleaning products….
The truth is that many know the possible magnitude if they do not comply with the orientations, but "what can we do if we don't stand in a line?" That's what many feel in the streets, it's the question that still remains unresolved.
Without so much hugging and kissing
It seems impossible that so suddenly, and as much as the recommendation is repeated, Cubans learn to be moderate in their displays of affection.
Avoiding an effusive greeting appears to be very complex. "Saying hello with the elbows doesn't suit me much," says a man on the street as he greets his neighbor with his fist, an inappropriate behavior which he carries out knowing the risk, although the question arises whether he really knows the real danger in his action.
At the moment, at least in the streets of the island, the level of awareness and seriousness that comes with the fight against this pandemic, which has cost the lives of more than 18,000 people worldwide, is not seen, according to the latest reports.
Beyond the measures taken by the Cuban government in recent days and the call for each individual assume appropriate actions to stop the expansion of COVID-19 by the country's authorities, at the moment "life continues (almost) the same" on the island, except for the daily increase in the use of facemasks.
This implement, it has been said, is not a miraculous shield, nor is the chlorinated water that abounds in establishments a protective magic elixir. These resources, misused, can cause more damage than benefits for health.
What are we waiting for? Is it necessary for the situation to get worse in order to comply with the required measures? Do we have to get to the point of Italy and Spain, just to mention two of the countries with the highest number of deaths? No one wants this.
The widespread shortage of several basic necessities―say for cleaning and food―in the network of stores does not help in the current situation, but it is no reason for greater indiscipline.
More drastic measures will have to be taken to maintain order because it seems the message isn't reaching people with the required clarity.
It is essential at this point to make sure that the least number of citizens are circulating every day in the streets.
It is not a matter of extremism or of promoting a state of panic, but the message of social distancing must reach the Cuban population much more directly.
Everything we can do now, together, is essential to not regret later.
Parents can still be seen on outings with their children, taking advantage of school closures as if they were on vacation.
There are still tourists in the city, inappropriate behaviors that must be eradicated in the coming days, let's hope.
It is also usual to see a large number of older adults on the streets, considering that this is the week in which they collect their pensions and many of them use the opportunity to stock up on products to cope with the days ahead. Others, on the other hand, seem to escape the imminent reality and continue, as usual and as much as they can, their daily activities.
Time will have the last word on this experience that has taken all the world's governments by surprise. In the face of such an uncertain scenario that's not very encouraging, everything we can do to avoid a greater crisis is essential.
It is preferable in the future to tell our children about the days when we made huge lines at a distance of two meters than to remember the sad days when family and friends died due to a global pandemic.
It is not difficult to understand, one could say louder but not clearer: stay at home, keep your distance, exercise extreme hygiene, be a hero.
Authors