The virtual stores of the Cuban state corporation Cimex will close in stages in the coming weeks to "perfect the inventory and billing management system."
According to a note published by Cimex on its Facebook profile, each store will notify of its closure on its page on the TuEnvío platform (www.tuenvio.cu), used by the corporation for its e-commerce operations.
"The precise closing date will be reported on each page in due course," the note said.
Cimex reported that during the closing the home deliveries and in-store deliveries ―of stores distributed in all Cuban provinces―of the purchases already made by customers will be maintained, "but no new orders will be received during work days."
A corporation official explained to the official Cubadebate site that "closings must occur during one day, a day in which several processes will be automated and all inventories will be reconciled."
However, the page of the Carlos III store in Havana, which has already stopped operating, this Friday notified customers that its closure would last for several days, until next May 12, due to "adjustments in its logistics process."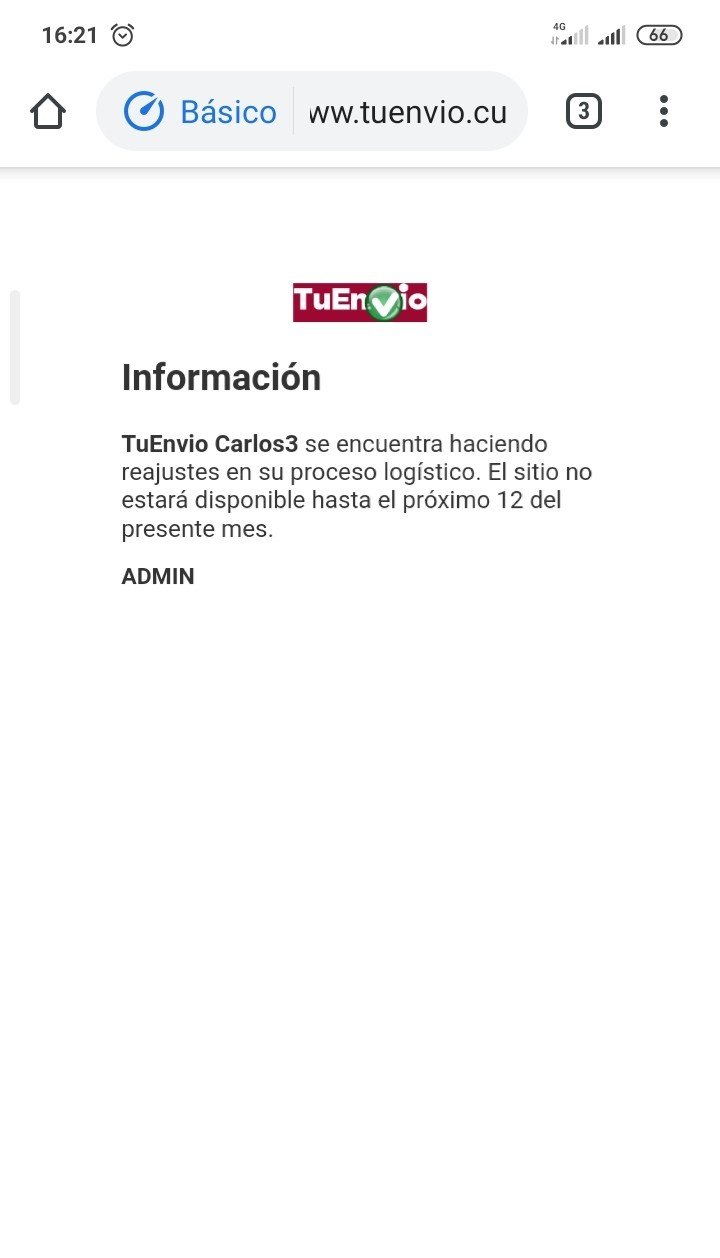 After expanding the online sales service as part of the measures to avoid crowds and contain the spread of COVID-19 on the island, the Cimex corporation has recognized that TuEnvío has presented operational problems, due to the high demand generated, which exceeded the technological capabilities of the platform.
Gilberto Luis Díaz, Manager of DATACIMEX, assured this Thursday in a television appearance that before the measures, the platform received an average of 5,000 visits a day and a turnout―active users at the same time―of around one hundred, but that in the in recent weeks, visits grew to 25,000 and the attendance was between 6,000 and 8,000 users on average.
This caused problems such as the inconsistency between the supply of merchandise on display on the platform and the actual inventories of the stores, improper charges―with the consequent process of returning the money―and delays in deliveries, among others that have generated numerous criticisms from the population.
To alleviate this situation, Cimex has worked on improving the computerized system, customer service and internal organization of the stores, according to its managers, to which this closure by stages is now being added in order to improve its management.
Authors