Airbnb, the US company of ads for accommodation in private homes, which operates in more than 190 countries and 34,000 cities worldwide, just publicized their newest addition: from Thursday it shows properties for rent in Cuba.
Within hours they were about a thousand ads of the whole island in this great market where you can find and book accommodation and rentals. Mostly in Havana (40 percent), although there are also private homes available in Matanzas, Cienfuegos and Santa Clara. Airbnb also says it is "eager to expand its presence in other areas of the island in the coming months."
"For more than 50 years, Cuba has been beyond the reach of most Americans," Nathan Blecharcyk, cofounder and CTO of Airbnb said in a statement. "We could not be happier to announce that starting today; Americans licensed travelers can experience the unique culture and warm hospitality that makes this island so special with our new Cuban community. (…) The idea is to support growth in travel that is not harmful, it actually celebrates and preserves Cuba as a different destination, "he added.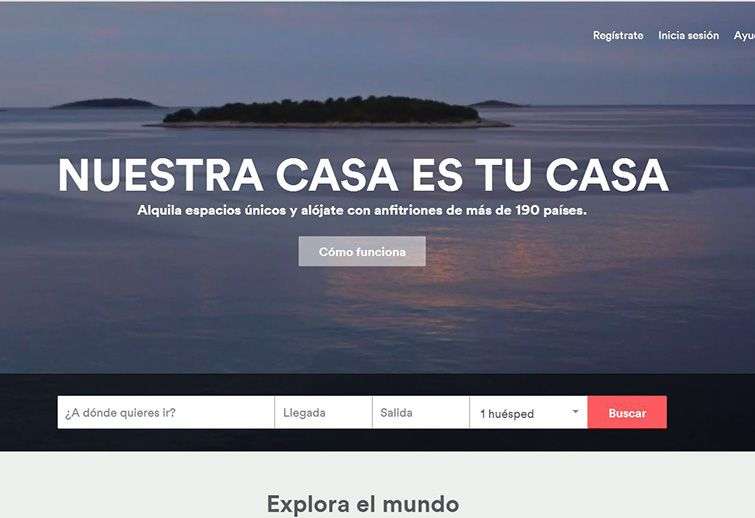 For the time being the offer is reserved only to US citizens, although the company says it hopes to eventually expand the service to other nationalities.
Being the United States and Cuba, the statement speaks of "travelers" and not "tourists" since officially Americans still cannot make tourism on the island, while in January this government eased travel with the possibility to qualify in one of the permitted categories, making these visits to multiply.
As in the case of Netflix, expanding Internet service to Cuba involves overcoming a number of challenges, including the low and irregular access to the Web from the island, limited payment options online, and intricate bunch of difficulties in the still current US blockade. However, Airbnb begins to break into a market that should grow in a very short time, so the advantage of no competition that can make local platforms that offer this service, as www.casasencuba.com, www livingcuba.com, www.mycasaparticular.com, among others is added.
Only about 4 percent of Cuban households have Internet access of some sort, so the company had to find local intermediaries to manage listings and connect with customers. This caused difficulties with payment, since most requested cash, which is not the practice used by Airbnb. Travelers typically pay online, and the site takes 3 percent and transfer the rest to the central bank account. So Airbnb had to hire an authorized sender to make payments on their behalf. The company chose VaCuba based in Florida, specializing in sending cash and gifts to families.
"What Airbnb has made is very creative," says Collin Laverty, founder of Travel to Cuba for Education, which organizes exchange programs. "Cuba is really a bad word in the world of banking," he said.
As a platform that connects customers with tenants, Airbnb is not involved with issues related to real estate and who owns one of the outstanding issues on the road to normalization. So the investment by Airbnb eludes "hangover" of rupture and the claim for damages of properties and simply took the time to negotiate the right to operate.
Furthermore, the company expects "significant demand for Cuban accommodation from the US ". It claims to have recorded since the 17D an increase of 70 per cent of searches for accommodation in Cuba by US users. Data suggest that in the year Americans seeking accommodation in Cuba than in Rio de Janeiro, Buenos Aires and Mexico City, privileged destinations in Latin America.
This is just a sign of the power of this market if all constraints to tourism in Cuba that the United States imposes were lifted, says the American Society of Travel Agents (ASTA), which represents 80 percent of all trips sold in the USA by agencies. They believe that if they end restrictions on travel to Cuba in 2015, no less than 2 million more Americans would visit the island until 2017, negligible figure compared with the average of half a million Americans visiting Cuba before December announcements, mostly Cuban-Americans, who since 2009 have no limitations in this regard.
Airbnb is added to the first wave of US companies established on the island since the presidents Barack Obama and Raul Castro announced the restoration of diplomatic relations. It was preceded by Netflix and Amazon. American Express and Mastercard have already begun to arrange to allow use of their credit cards in Cuba, while increasing direct flights between the two countries are expected.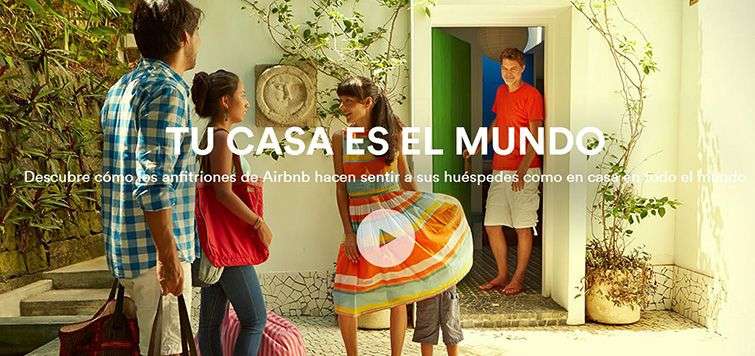 Authors