The Cuban government will start buying foreign currency from the population as an initial step to open a new foreign exchange market on the island.
Minister of Economy and Planning Alejandro Gil Fernández announced on the Mesa Redonda television program that as of this Thursday the purchase of foreign currency from Cubans will begin, and that all currencies will be accepted, including the USD. "As of tomorrow, all people will be able to sell their currency to the State," he said.
The sale of foreign currency will remain suspended until "conditions allow it." "Dollars or other currencies will not be sold to Cubans yet," since this "is part of a step that will be taken later."
The exchange rate, he said, will be 120 Cuban pesos to one dollar. "This step that will begin tomorrow, Thursday, has no impact on the operation of the business sector, where the exchange rate will continue to operate at 1 × 24," he stressed.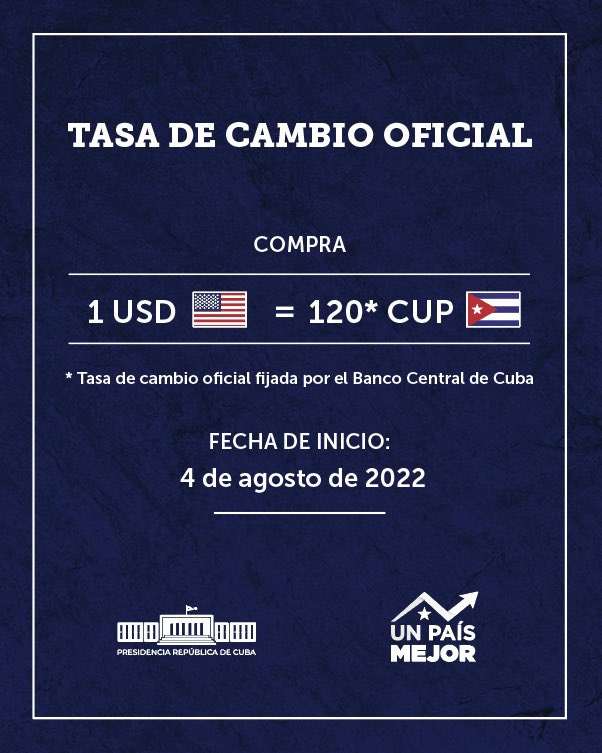 "US dollars purchased in banking institutions are not deposited on cards in freely convertible currency due to the impossibility of operating with that currency in international transactions," he noted.
He explained that the purchase market will work for all individuals and that the population will receive the money in their accounts in CUP and in cash.
He clarified that all operations would be carried out at bank windows, not at ATMs.
He also announced that the value of the foreign currency will tend towards an "economically based" exchange rate, but lower than the black-market rate, "where we can work with all currencies, including dollars in cash."
For her part, Minister President of the Central Bank of Cuba Marta Sabina Wilson González ratified the rate of 1 × 120 Cuban pesos, flexible, she said, according to the point of sale of the currency.
Author