These days the former Convent of Santa Clara, located in Old Havana, is going through an in-depth process of restoration to reopen its doors as the Santa Clara School, a center of academic training in arts and trades for the restoration and conservation of Cuban and Caribbean heritage.
As of November the public will be able to appreciate the work that is being carried out inside the place, as part of the activities for the half millennium of Havana, as confirmed by Havana Historian Doctor Eusebio Leal Spengler during the visit to the center by Federica Mogherini, high representative of the European Union (EU) for Foreign Affairs and Security Policy, and the delegation that accompanied her on her recent visit to Cuba.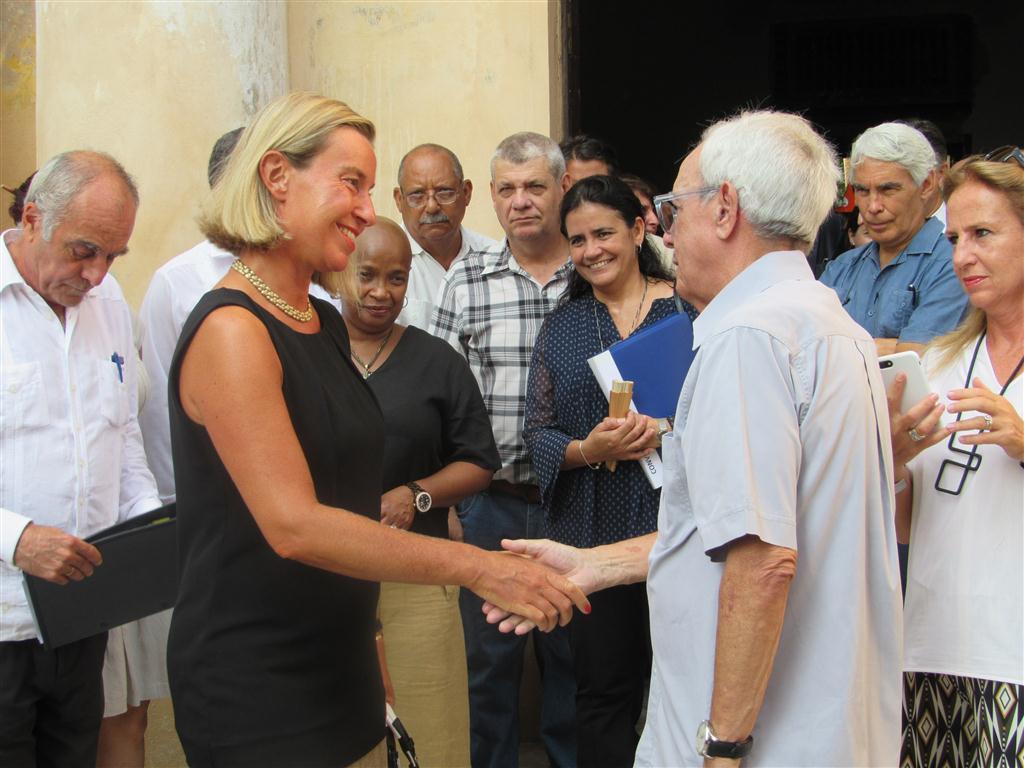 The Convent of Santa Clara is the third space intervened jointly by the Office of the City Historian (OHC) and the European Union. The Center for the Interpretation of Cuba-Europe Cultural Relations (in the Palace of the Second Corporal located in the Plaza de Armas) and the A + Center for teenage spaces (located in Compostela between Teniente Rey and Muralla) had previously been benefited
Leal headed a tour of the former Convent of Santa Clara, a building from the 17th century, where he talked with the delegation about the historical features conserved by the building: endemic trees such as ceiba, a cross next to an anchor embedded in the wall of what appears to be the house of a sailor, father of one of the nuns of this convent, among other details.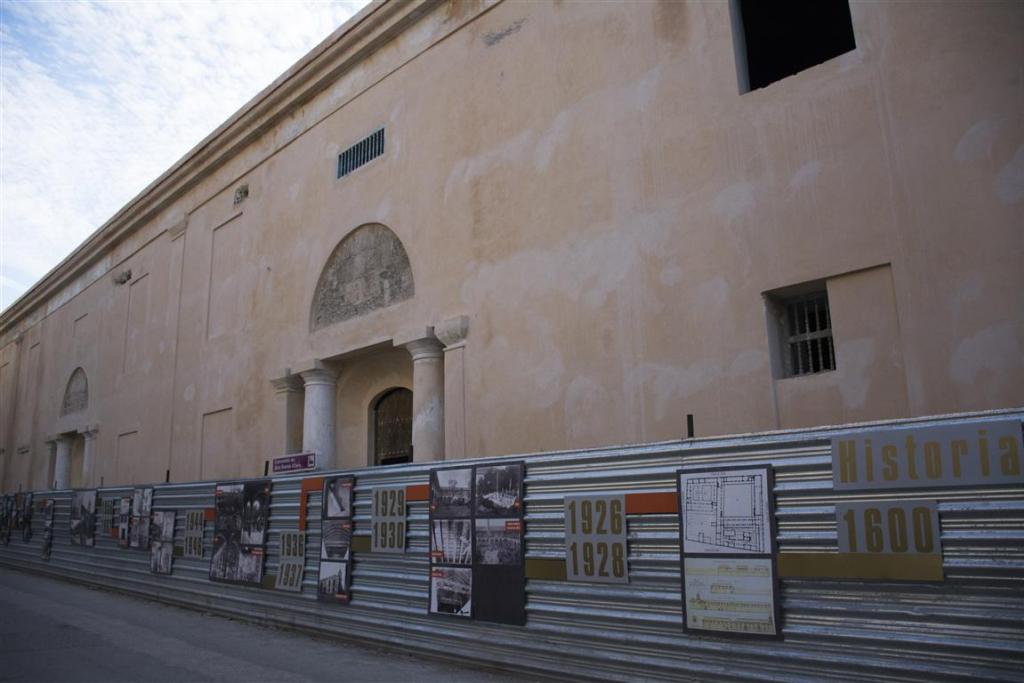 "It is a small city of the 17th century that has been enclosed within these walls…. What has been obtained from archeology here is spectacular, because as there was no public sanitary service things were burned, but majolica ceramics and other objects we have found that do not perish with fire explain a little graphically the history of the monastery," commented the director of the OHC.
From 1982 to 2012, the National Center for Conservation, Restoration and Museology (CENCREM) was located inside the place, located between Sol, Cuba, Habana and Luz streets. "The school that we are going to create here is an academic outlet of the San Gerónimo de La Habana University College…. Thus the ruins of the Santa Clara Convent, a National Monument, becomes the headquarters of the Santa Clara School which will be a large workshop, supported by EU funding," explained Leal.
The center of a new type will have capacity for 60 Cuban youths and from other nations of the Caribbean region such as Puerto Rico, Haiti and the Dominican Republic, among others, in addition to providing different Masters courses, added the City Historian.
Authors