The news that Serbia would start requiring visas from Cuban travelers not only put an end to the exemption regime that those on the island had enjoyed until then; furthermore, it has marked the closure, at least partially, of one of the most disorderly and massive chapters of Cuban emigration to the European Union via the Balkans.
It is difficult to pin down an exact amount, but there are hundreds of testimonies from Cubans who in recent times have crossed half of Europe through the Balkan Peninsula to reach Italy or Spain, preferred destinations due to cultural proximity and the presence of a large compatriot community.
Some, like Jaime and his family, are lucky and reach their final destination in a few days. But even in those cases it is not an easy journey. Jaime, a doctor from Matanzas, traveled to Belgrade with his wife and two children with the aim of trying to cross over to Spain from there.
"When I left Cuba, I was motivated by a feeling of unease, shortages, frustration after burning the midnight oil and trying so hard to be a good professional, not being able to make a decent living from work. And the future of my children, who with the situation no longer wanted to study. Before they ended up inventing, we preferred to leave," he tells OnCuba.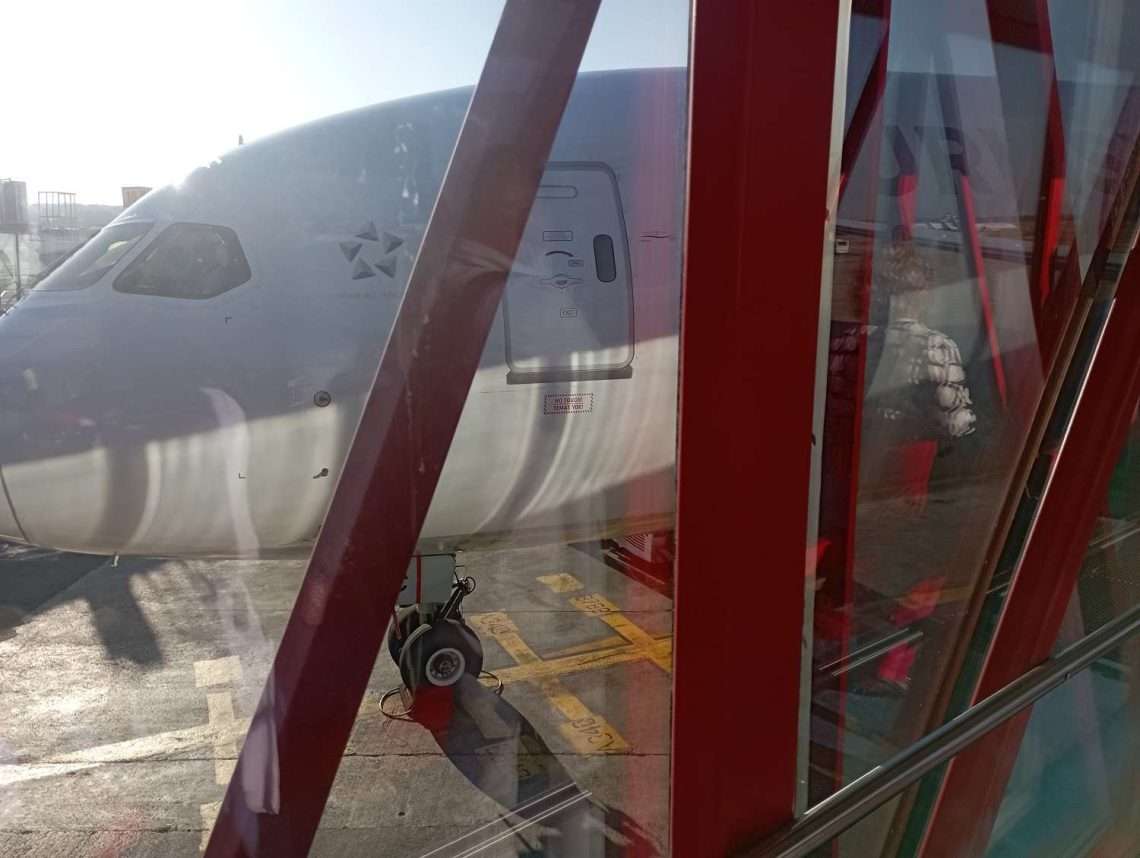 "From there we contacted a person in Spain who had done the journey, and he promised to guide us from a distance along the same path. He explained to us more or less what it would be like; but nothing they tell you prepares you for what you'll have to face," he warns.
"I never thought of leaving Cuba in that way or subjecting my children to this; but neither was I willing to leave them behind. The journey is hard. In the most difficult moments of the early morning, the cold and so on, you question yourself if you made the right decision," Jaime confesses.
The family arrived in Serbia without incident. From there they left by bus to Bosnia, a country that they would cross by taxi, "about 500 km in 5 hours," the doctor recalls the trip at full speed.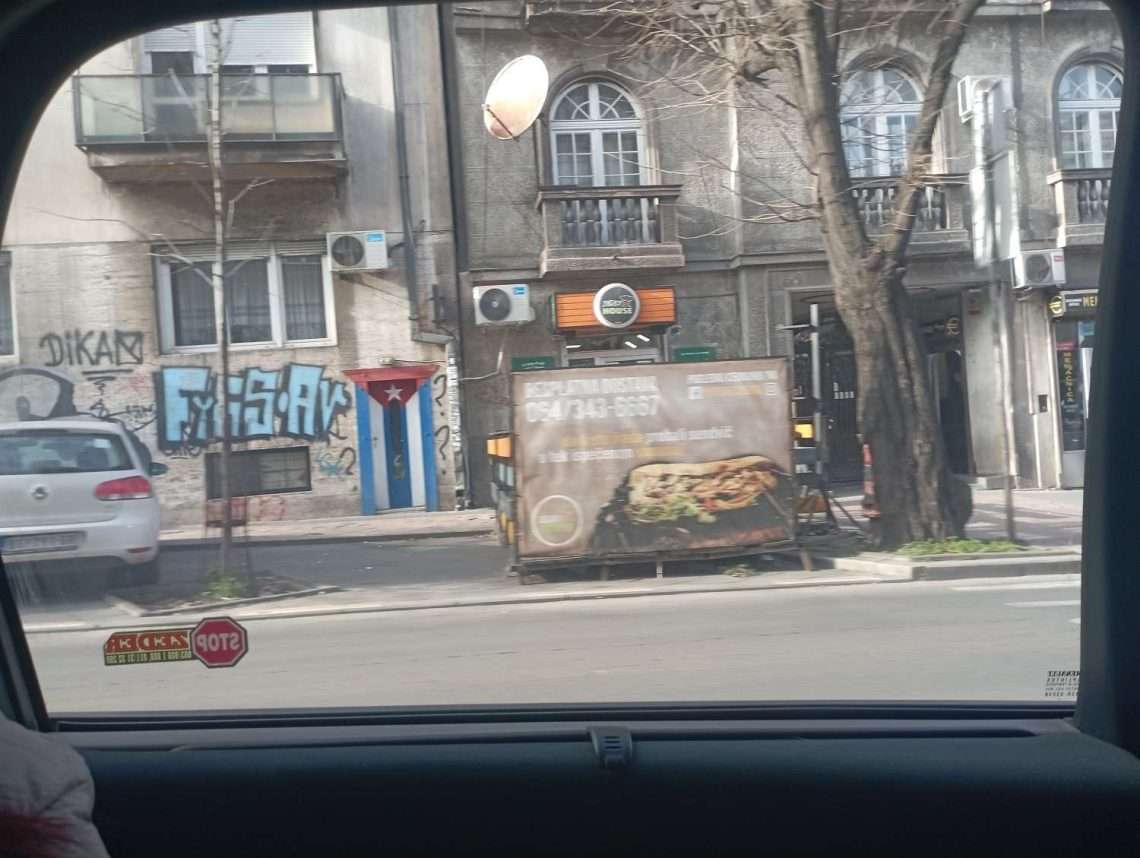 "Supposedly the most difficult trek would be when crossing the border from Bosnia to Croatia. It was 18 km; although in practice it was much more. It is not on solid ground, but muddy. There was snow (it was in February), it was melting, but it remained on the shores. We had to cross a mountain until we reached the river, almost breaking through the scrubland, with the backpack and the children, with branches scratching you."
They searched for the lowest water level to cross, "probing with a stick. At first it seemed to come down to the knees, but in the middle, up to the waist. You can imagine, if there was melting snow that water was ice cold." He had to cross six times, he remembers, first loaded with backpacks; then, with the girl and, finally, with his wife and the boy, "all of this barefoot so as not to wet the shoes, stepping on stones below the water. I ended up with my feet full of bumps and scratches, without any sensitivity. I thought they were going to have to be amputated. The cold was too much."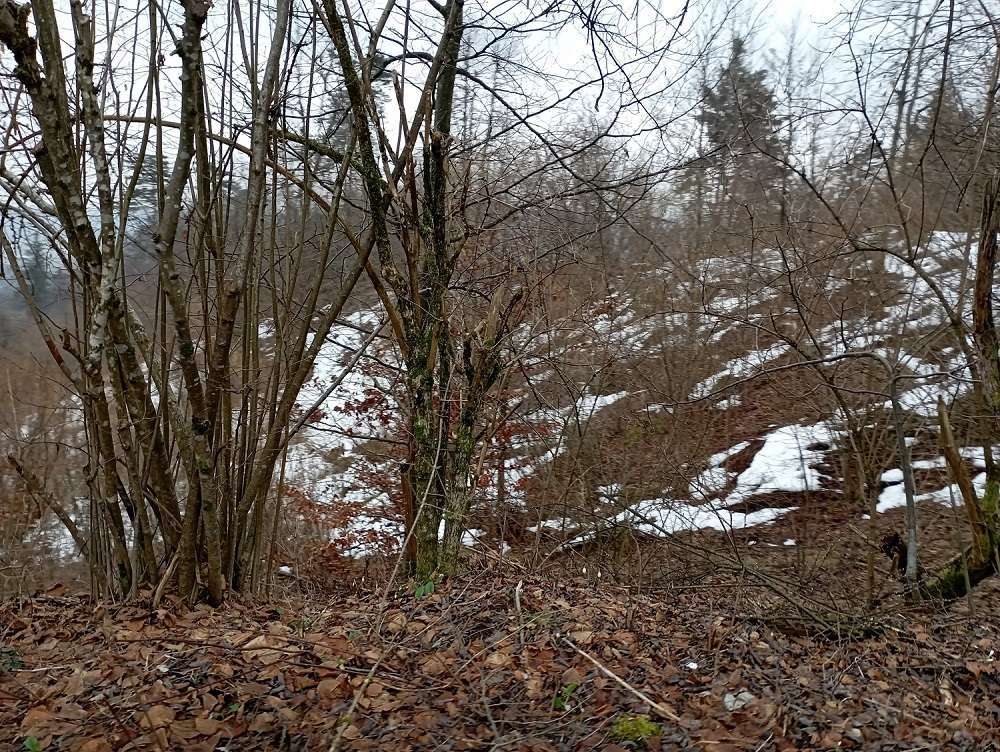 Once on the other side of the water, they had to get rid of part of what they were carrying and the wet clothes. "It's a good thing we took off our pants so they wouldn't get wet," says Jaime with the memory of some relief, "but we had to throw away what we were wearing underneath."
The obstacles were not over. An uphill journey awaited them, literally: "We had to climb some hills; a very high slope that we had to undertake climbing, crawling up. It was very slippery. I was carrying two backpacks plus the girl; the boy and my wife each carried a backpack. Her knees were bruised for many days and I especially my hands."
At times they thought that their trip ended where they were, that their energy would run out. "You want to give up, to say 'here I throw in the towel and let them pick me up and take me wherever'; but you draw strength from where there is none. When we reached the top of that hill, we rested a bit and started walking again."
Other migrants had told them that from then on the roads would be more passable, "but none of that. The same muddy trails bordering everything, keeping you all the time away from cities and towns, and running, because they told us that we had lost a lot of time and could be late for the transport. They guide you until you reach a pine forest where we changed our dirty clothes, we got as clean as possible so as not to attract attention."
Getting from the elevation they had overcome to that point took them about 3 or 4 hours, "crossing a field of obstacles, a scrubland full of dry grass, bushes of thorns, that you can't see. To top it off it was the darkest night in the world. There was a new moon and nothing could be seen. We groped our way, with our arms outstretched and our hands in front of us, so as not to scratch our faces or get a stick in our eyes. Even so, we got really scratched."
They arrived at a town near the border between Bosnia and Croatia and there they remained hidden "until the time the transport that they told us to wait for passed by. At that moment, a group of Cubans came out of their hiding places." When they boarded the long-awaited bus, Jaime counted 33 people, including them.
"The entire bus was full of Cubans. The driver overcharged us and we don't know if he crossed us or not; but as soon as it stopped in the next town, the police were waiting for us." They asked for their passports and took them to a police station where they stayed until the night.
"The girl, 9 years old, was wonderful, she walked most of the way. I was able to carry her only for short stretches because she weighs a lot. But when we got to the police station, she spent the day lying on the floor; she couldn't even get up."
Jaime says that they were retained all day, divided into three groups; his was 11 people. "At night they put us in what they call 'the mixer,' a fully closed prisoner transport car, inside which it was really hot and it jolted like a mixer for about two hours." This is how he describes the trip to Zagreb, the Croatian capital, where, in a camp, they were given "some food, a place to sleep and some toiletries."
"There we were able to exchange with other Cubans. We met people with all kinds of experiences. There were people from all the provinces; Camagüey, Sancti Spíritus, Guantánamo, Santiago, from all over. Of all ages and different professions. We were a few from the health sector; there were also teachers, university professors, masons…," recalls Jaime still being surprised at having found such a diverse group of Cubans thousands of kilometers away from his country and after having crossed an inhospitable route.
"Some came from Russia, where they had spent several years illegally working at putting up roofs as well as shoveling snow, and they had decided to leave to reach Spain or Italy."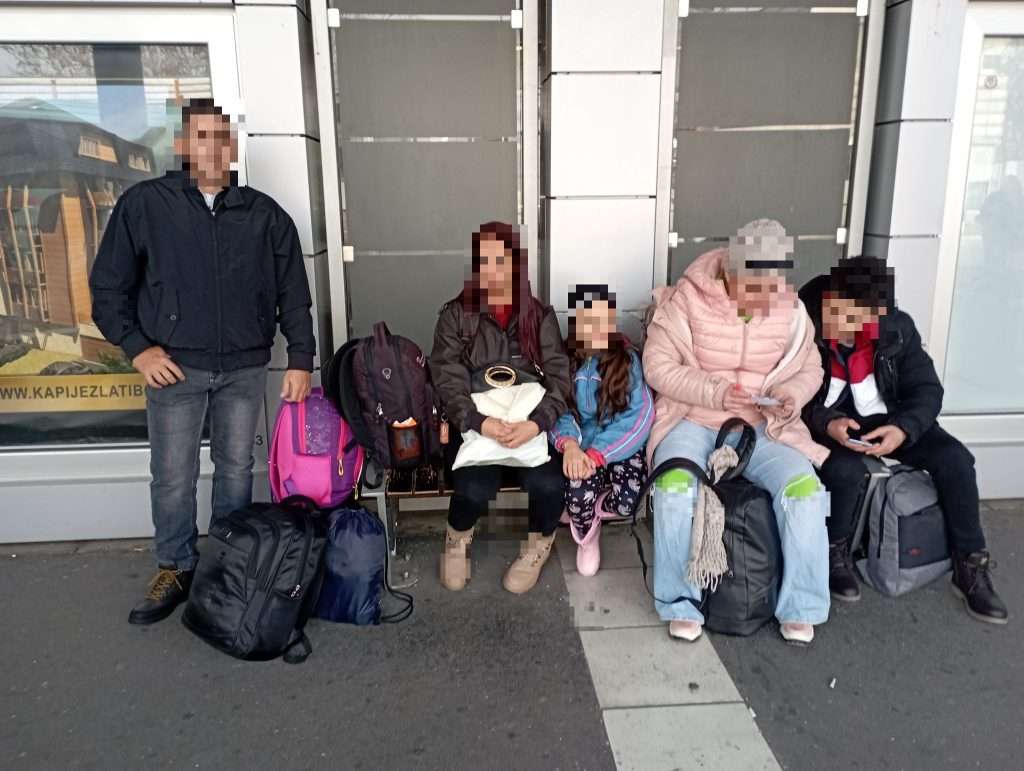 The family heard of different routes or paths; of guides, almost all Cuban, some who accompany directly; others, like his, who give instructions remotely via WhatsApp (with the risk of being cut off due to lack of coverage or charge) and those less involved give only a few instructions, always charging for it.
The prices depend on the particular rates of each guide and the complexity and length of the route. Some charge before starting the trip; others, upon reaching the final destination. Sometimes they must be paid by stretches. A trip like that of Jaime and his family can cost 500 euros per person; but it is just a reference: the cost can be much less than that figure, and also much more. Often, it is emigrated relatives who assume the expense.
"There are all kinds," concludes Jaime, before adding that "some forget that we are human, that we are Cubans and we're coming for the same reason, and they are going to screw you."
"A group was guided by someone who has made the crossing several times. Someone else had paid someone to guide him; he was given some coordinates and then he was left on his own. A couple with a child had tried it before and the Croatian police had torn up their passports and had sent them back and now they were stranded, without money or documents," says Jaime while he exposes just a sample of the diversity of cases that he knew, individual dramas in a collective odyssey.
Cuban migrants manage to survive danger of death on Belarusian border
"From there we separated; each one on his route. But we met up with part of the group again when we made the crossing to Slovenia, when the police caught us again and took us to another camp," he continues with his story.
"Of the other Cubans we met along the way, there were some who walked more than us. Others less, because they went by other means, generally using more taxis, more speed, more dizziness and more money," he explains.
The family eventually made it to Italy first and from there they went by bus to Spain. Once inside the European Union, it is much easier to move from one country to another. "Now we are, like all immigrants, trying to find a way to work and regularize ourselves. We still have a long and difficult road ahead; but I have no regrets. I didn't find another way, but it was the right decision, especially because I see future possibilities for me and my family."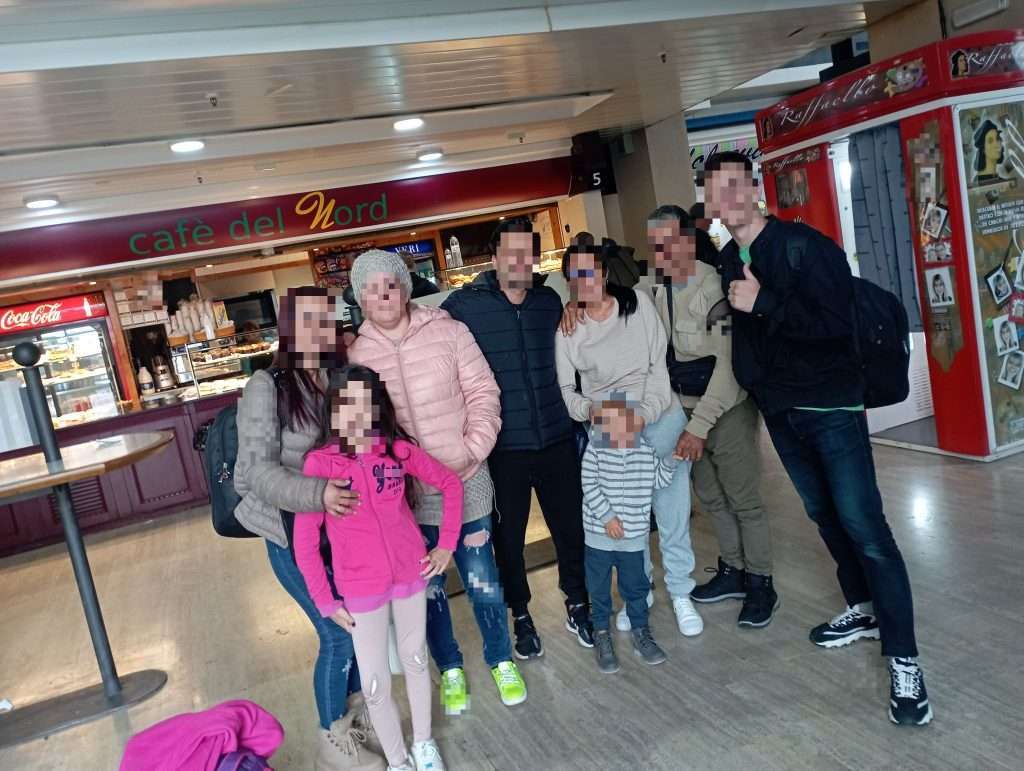 When the journey doesn't have a happy ending
Like the other irregular migratory routes in the world, the Balkans stories don't always have a happy ending.
There are not a few who have had problems entering Serbia or continuing the journey; nor are few those who have lost their meager savings in the attempt. Others have spent years on the road and are still experiencing difficulties, immersed in the most absolute uncertainty, in the limbo of waiting. And there are, of course, the most terrible stories; those who have not achieved it; those who disappeared at some point on the route without a trace; those known to have died along the way.
Lisbety Mirabal, a Cuban resident in Italy who has helped families coming from the Balkan route, knows of tragic cases:
"It is heartbreaking. I suffered a lot with the journey of some friends who were traveling for months, with a sick little girl. They went through everything. Even today I don't know the whereabouts of the brother-in-law of one of them. Everyone I've ever met tells me something terrible happened to them. There are testimonies of people who get lost on the way, or who are separated in Croatia in different centers and lose all contact. Terrible stories with the police or frozen rivers they have to pass…."
One of the challenges of this migratory alternative is the abyss that in terms of language, climate and culture separates Cubans and locals. In addition to the tendency to corruption, something that it has in common with the Latin American route and others in the world.
"They have to deal with the authorities, who sometimes are fulfilling their role; but what others want is to extort, steal, take what you have," warns Mirabal, who knows cases of sexual abuse.
"There are several factors that promote this, starting with ignorance, Cubans' lack of knowledge about how governments and border crossings in the entire Balkan region work and the risks to which they may be exposed, ranging from non-assistance and extortion to death. Legal gaps are created, and you can stay in limbo. And there are those who take advantage of that situation. There are Serbian, Bosnian, Croatian "coyotes"…and many Cubans, profiting from the lives of others."
The EU armors itself
The Western Balkans (Albania, Bosnia and Herzegovina, Kosovo, North Macedonia, Montenegro, and Serbia) route is one of the main routes of migration to Europe. Different waves that add up to hundreds of thousands of irregular migrants of different nationalities arriving along this path have become a priority issue on the European Union's agenda.
After the all-time high for arrivals in the EU in 2015, when more than 911,000 refugees and immigrants arrived on European shores (more than 75% of them fleeing persecution and conflicts in Syria, Afghanistan or Iraq), the number of irregular migrants decreased steadily for some years.
However, since 2019 it began to pick up again. Frontex, the EU border agency confirmed the upward trend. In 2022, 330,000 illegal entries into community territory were reported. Almost half of them accessed via the Western Balkans route.
That is why the EU and its member states have adopted a series of agreements to manage the situation.
On December 5, 2022, the European Commission presented an EU Action Plan for the Western Balkans, which includes measures to strengthen migration control in the region and border management of the countries involved.
In that context, in mid-March European Commissioner for Home Affairs Ylva Johansson praised Serbia's handling of migration through the country, which is at the heart of the Balkan route to Europe and borders several EU member countries.
The EU's highest-ranking security official thanked Serbia (a candidate country for membership) for its progress in aligning its visa policies with those of the bloc.
In recent months, Serbian authorities have carried out raids with the aim of combating human trafficking and improving security. On the border with Hungary alone, they have prevented close to a thousand illegal crossings so far this year, with the help of Frontex.
The new cooperation agreement between the EU and Serbia will allow Frontex to join local police patrols on the borders with other non-EU countries, such as North Macedonia and Bosnia, Johansson said.
Amid the general context of strengthening border controls and management, Serbia recently introduced a visa requirement for Cubans. There is no doubt that this irregular migration channel is closed for those on the island. But the migratory potential is very strong; it will not take long for new intermediate destinations to emerge that allow, at the risk of the worst outcome, reaching the European Union.
Author