The heir to the United Kingdom's throne, Prince Charles of Wales, and his wife Camila, Duchess of Cornwall, left Havana on Wednesday after a historic three-day visit that marked the first official stay in Cuba of a member of the British royalty.
The British Royal Air Force Airbus Voyager A330-200 departed at around 4:00 p.m. local time (20:00 GMT) from the Cuban capital's José Martí Airport for the Cayman Islands, the last leg of an extensive tour of the Caribbean by the royal couple that included Saint Lucia, Barbados, Saint Vincent and the Grenadines, Saint Kitts and Nevis and Grenada.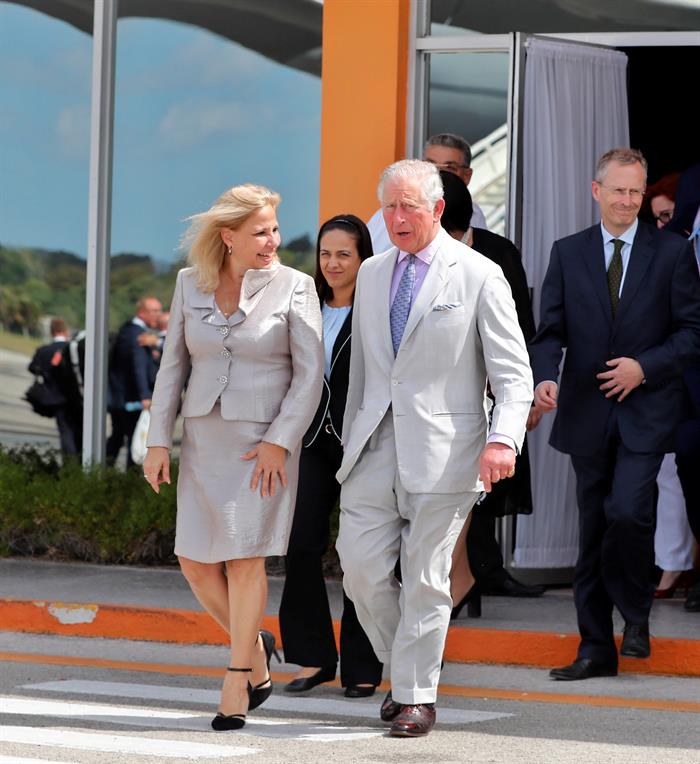 Cuban Deputy Foreign Minister Ana Teresita González Fraga, the same official that received them on their arrival in Cuba on Sunday afternoon, bid the couple farewell on the runway.
The royal visit, aimed at deepening the UK's "constructive diplomacy" although lacking in political content, included a meeting on Monday between the Prince of Wales and Cuban President Miguel Díaz-Canel.
At the meeting, both evaluated as positive the state of bilateral relations and mentioned the mutual willingness to develop ties in areas such as education, health, culture, environmental protection and sustainable development, according to the Cuban state media.
The Prince of Wales and the Duchess of Cornwall also participated in a cultural activity at John Lennon Park in Havana and in the ceremony to start the construction of a British-funded photovoltaic park in the Mariel Special Development Zone, the star project of the Cuban government to attract foreign capital.
In his last hours in Havana, the heir to the British throne toured several research and development laboratories of the Molecular Immunology Center, inaugurated in 1994 by Fidel Castro.
After visiting the center, he joined his wife at the Habanera private restaurant in Miramar, where both tasted typical drinks such as "mojito" and several dishes of traditional Cuban cuisine.
The British royal couple's historic visit to Cuba is part of the strengthening of ties that began in 2016 with the trip of then Foreign Minister and current Minister of Finance of the United Kingdom Philip Hammond, in the heat of the "thaw" between the United States and Cuba, reversed in recent times by the Donald Trump administration.
Authors