The Office of the Comptroller General disqualified Juan Guaidó, self-proclaimed interim president of Venezuela, from participating as a candidate in electoral events for 15 years for alleged falsification of data in his declaration of assets and for unjustifiably receiving money from abroad.
In statements released by the state-run television, Comptroller General Elvis Amoroso said that an investigation determined "irrefutable inconsistency in his declaration of assets and the income that he has received as a deputy to the National Assembly, as well as inflated and excessive expenses in his lifestyle that do not correspond to those that can be financed by a deputy."
Amoroso, a close collaborator of President Nicolás Maduro and member of the ruling Constituent Assembly, added that the Comptroller will continue to investigate and asked the Public Ministry and State agencies to join in the investigation against Guaidó.
The opposition leader, head of the National Assembly, declared himself president in charge on January 23 in defiance of Maduro, arguing that the re-election of the socialist ruler last year was fraudulent. Maduro alleges that Guaidó is part of a plot led by Washington to overthrow him.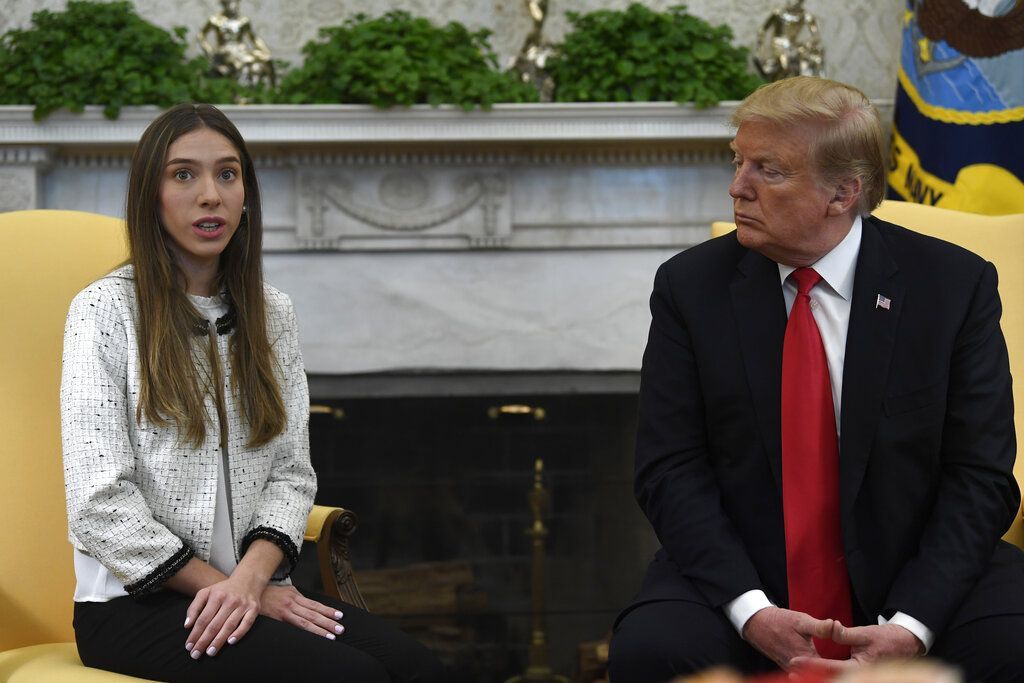 Guaidó's wife in Washington
This Wednesday, President Donald Trump received at the White House the wife of Venezuelan opposition leader Juan Guaidó, at a time when she is gathering international support for her husband and seeking the ousting of President Nicolás Maduro.
Fabiana Rosales and other prominent opposition figures also met with Vice President Mike Pence and other officials.
Trump said that the Venezuelan people have passed "unimaginable" trials under Maduro. Pence described Rosales as a "brave" woman and affirmed that the United States strongly supports the cause of the Venezuelan opposition.
"We are with Venezuela," Trump said at the beginning of his meeting with Rosales and other Venezuelan opposition figures. "What is happening there should not be happening," he added.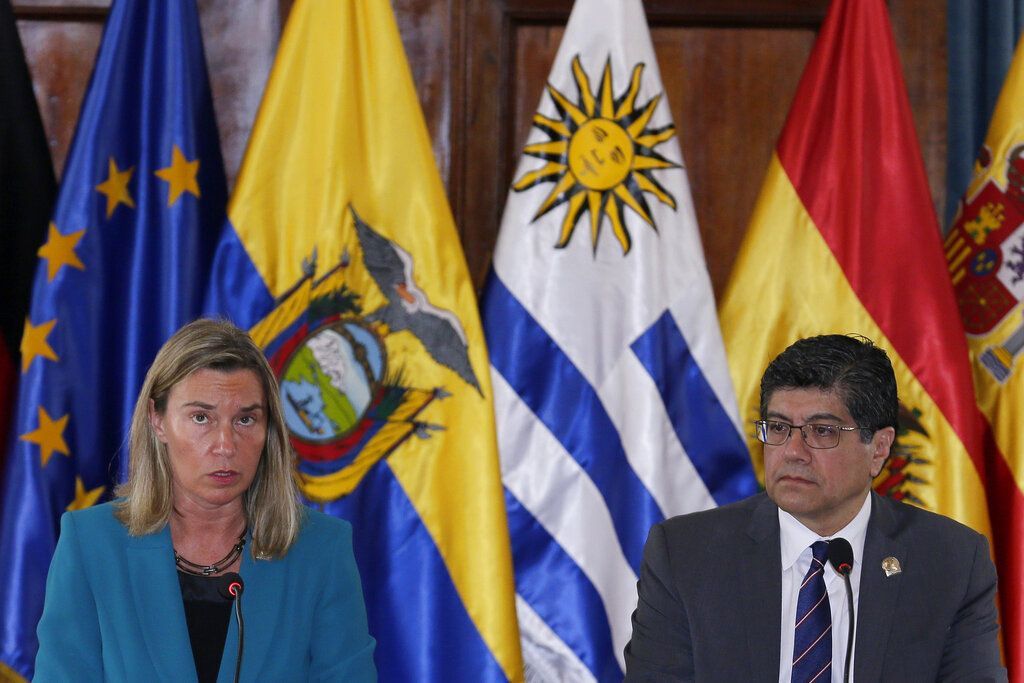 Meeting on Venezuelan crisis in Ecuador
Meanwhile, with the objective of advancing in strategies to seek a peaceful solution to the Venezuelan crisis with the participation of all the actors involved in the conflict, the second meeting of the International Contact Group on Venezuela began this Thursday in Quito, Ecuador.
The meeting was attended by the foreign ministers of Costa Rica, Spain, Portugal, Uruguay, Chile, the Caribbean Community (CARICOM), the European Union and the host country. Delegations from Germany, Bolivia, France, Italy, the Netherlands, Portugal, the United Kingdom and Sweden will also be present.
During the group's first meeting on February 7 in Montevideo, Uruguay, it was agreed to create two working groups to seek an agreement to channel humanitarian aid and to hold free, fair and transparent presidential elections with international observers.
This group is a joint effort between the European Union and Latin American countries seeking alternatives to achieve a way out that excludes the use of force in Venezuela.
Authors