The sale of second-hand cars by the Cuban State to individuals began this Tuesday at a dealership in Havana, where the first customers bought vehicles despite their exorbitant prices.
"It is a used car from 2011, but it is in the conditions required to travel," said to EFE Yovan Orlando, a Cuban resident in Miami after paying no more or less than 80,000 dollars for a 2011 Toyota Land Cruiser 4 × 4 marking 6,000 kilometers on the dashboard.
Everything for the family, even if there's no guarantee
This customer, who spent five nights lining up to be the first to choose a vehicle, was satisfied with his purchase and the deal, although he confessed to being worried because his newly acquired Toyota "has no guarantee" and that can be a "problem."
"For my family I do anything," he proclaimed.
From a dealership in Havana's neighborhood of Miramar, 30 second-hand car models are being sold as of this Tuesday, all at exorbitant prices such as 38,000 dollars for a Kia Picanto, 45,000 for an automatic Peugeot 301 or 63,000 for a Peugeot 4008, according to the list of the state corporation CIMEX, which does not specify year or mileage.
¿Cuánto costarán los autos que se venderán en dólares en Cuba?
The cars must be paid for with a credit card in "freely convertible currency" or MLC, that is, euros or dollars or other foreign currencies. None of the two currencies in circulation in the country are accepted: the CUP or Cuban peso or the CUC or convertible peso.
This responds to the Cuban State's policy of raising foreign currency to try to alleviate its endemic balance of payments deficit, at a time of economic crisis exacerbated by the sanctions and the intensification of the U.S. financial and commercial embargo in recent months.
Although the prices for the cars may seem exaggerated, they actually include a 10% discount in relation to what CIMEX said was their real price.
The company affirms that it will only retain 15% of the collection and 85% will be used to improve public transportation, one of the Cuban authorities' pending tasks.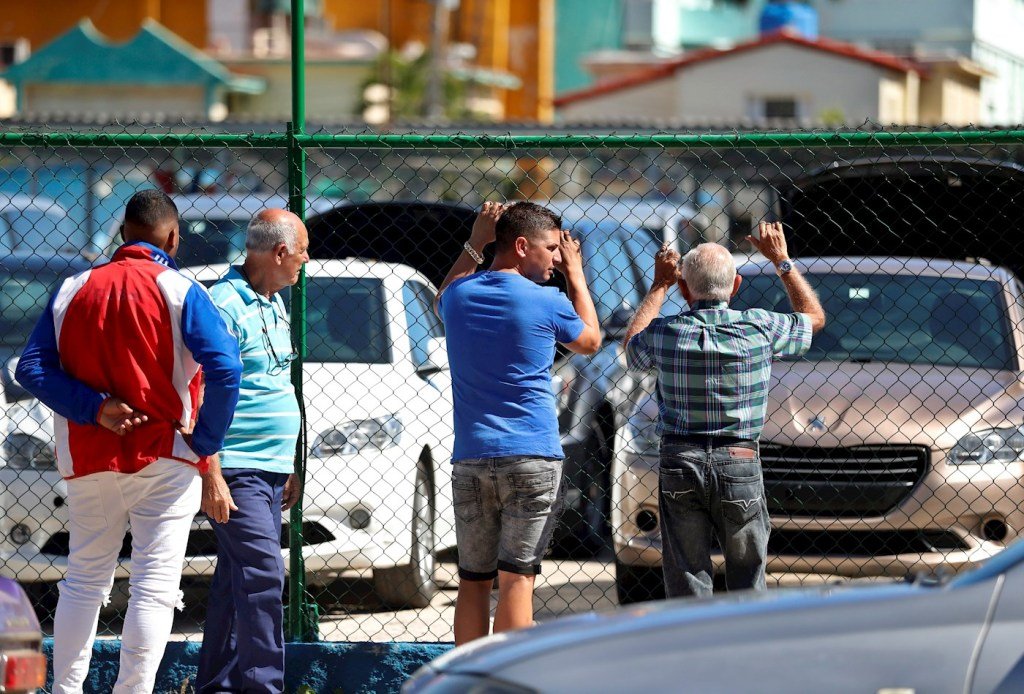 Why inexplicable prices
The prohibitive prices of second-hand vehicles on the island are directly linked to restrictions on the purchase of new cars and also to the country's inability to guarantee the supply of fuel, an endemic problem now exacerbated by the new U.S. sanctions.
Until 2011, the Cuban government prohibited buying them and since 2013 a 800% tax is levied on them, so the most economical car in this country can cost more than a luxury vehicle in any country in Europe or the Americas.
Cuba does not manufacture cars and no private individual or company outside the State is authorized to import them, hence the distortion of supply and demand that requires paying exorbitant amounts to buy a private means of transportation in a country where the average salary of a State worker is around 45 dollars a month.
In Cuba's second-hand informal market, prices are not much better: on the Revolico classified ads website, a 1998 Lada 2105 was being sold last week for 28,000 dollars, a 2007 Hyundai Atos for 40,000 and a 2010 Audi S4 for 120,000.
Authors