A total of 14 groups of cave painting art were discovered by Cuban speleologists in a cave in the Sierra del Infierno, in the province of Pinar del Río, where black geometric drawings on the walls of the site stand out.
The pictographs surprised members of the Pedro Borrás Group, of the Cuban Society of Speleology, who found the space by chance while they were looking for the access point to an alleged cave, according to a report published in the official Granma newspaper.
The find was located in the municipality of Minas de Matahambre during a first expedition carried out on January 15, in a cave that the inhabitants of the area apparently knew of.
Three weeks later another expedition confirmed that it was a new cave painting art site on the island, registering 14 sets of pictographs, two of them in on three- to four-meter long murals, all painted black.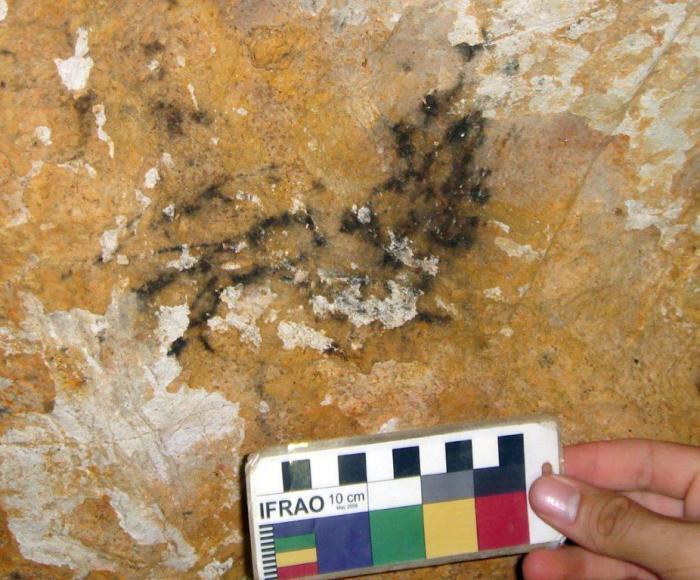 Most of the drawings found have geometric designs, are composed of parallel lines, points, triangles and quadrangular figures. Likewise, the presence of several petroglyphs made by fine incision on a previously smoked surface was confirmed.
The president of the Borrás Group and researcher of the Institute of Geophysics and Astronomy of the Ministry of Science, Technology and Environment, researcher Efrén Jaimez, explained that this is the second time that the use of this technique is reported in Cuba and the third in all the insular Caribbean.
"Although at first sight the cave gives the sensation of being completely virgin before the anthropic impact, in the inside ground there is abundant archaeological ash, remains of shells of marine species, such as Strombus gigas and others, that lead to the possibility of that place being used by native groups, which populated much of Cuba and that region," said the specialist.
The find is part of the 313 cave painting art sites documented on the island and the 42nd found in Pinar del Río, the researchers said.
One of the peculiarities valued by the specialists is the good state of conservation of the site, where in principle they have not observed recent traces of visits by man, which makes it an important scenario for future research.
The experts also pointed out that the first report of cave paintings in Cuba took place in 1839 and about 60% of Cuban sites are made up of pictographs, mostly black, although there are the ones also elaborated in red, white and sepia, and 28% only contain petroglyphs.
EFE / OnCuba
Authors