"Has anyone seen cookies?" was the question on WhatsApp. Minutes later, another person replied that they could be found in a shopping center in western Havana. The same thing happens daily with products as dissimilar and missing as toilet paper, powdered milk, chicken, detergents, tiles or fuel.
A year after the Cuban authorities authorized mobile data for cell phones, thousands of islanders incorporated social networks and applications into their daily strategies to deal with shortages, which increased with the intensification of sanctions imposed by Washington.
"You have to go around the stores of millions of times to find what you need, at the end you spend the entire day running around the city," Claudia Santander, a 21-year-old graphic designer who manages a dozen groups on WhatsApp for free, explained to AP. "I invest my time, my internet, but the benefit is great," she added.
Where is there? Cuban solutions on WhatsApp in the face of shortages
With names like "Where is there?", "Whatever you want" or "Sales in Havana" these forums bring together thousands of people, especially on WhatsApp, Instagram and Facebook.
Some are so crowded that they have waiting lists or have doubled in "Basic" ―one of those managed by Santander― and "Mercadillo," as WhatsApp allows only 256 members per group.
"I belong to three and I manage two and it has resolved our lives a lot. I have a young son and since this started I was able to locate there the wet wipes and nappies (diapers), of which there was a shortage," explained Laura Vela.
Cuba does not have classified advertisements in the official print newspapers and some sales pages have been developed online, but they don't have these groups' immediacy and interactivity.
Shortages on the island have been intermittent: cooking oil can disappear and when there is there is no flour; there suddenly is butter and then there is no tomato puree, vinegar or cheese.
Although there have been regular difficulties in the retail market in the last 30 years ―the fall of the Soviet Union left the island in a severe economic crisis―, in 2019 the situation worsened. In addition to the intensification of the sanctions promoted by President Donald Trump to pressure and push for a change in the political model, the lack of liquidity was added due to the inefficiency of the Cuban government and the economic difficulties of key partners like Venezuela.
Trump banned cruises and limited commercial flights, fined foreign companies operating on the island, and encouraged lawsuits to deter investors, among a hundred other measures.
The result was a 2019 with long lines in stores ―some controlled by police―, disorderly behavior and the rationing of some products.
That is why participation in these groups grew. Shoppers want to play it safe: even if they have to stand in long lines they know where they can find what they need.
"I think there's a before and an after in the lives of Cubans in this year of mobile data," said Lucía March, a Cuban writer who a few months ago premiered one of the first podcast channels on the island and became a kind of "influencer" among young people.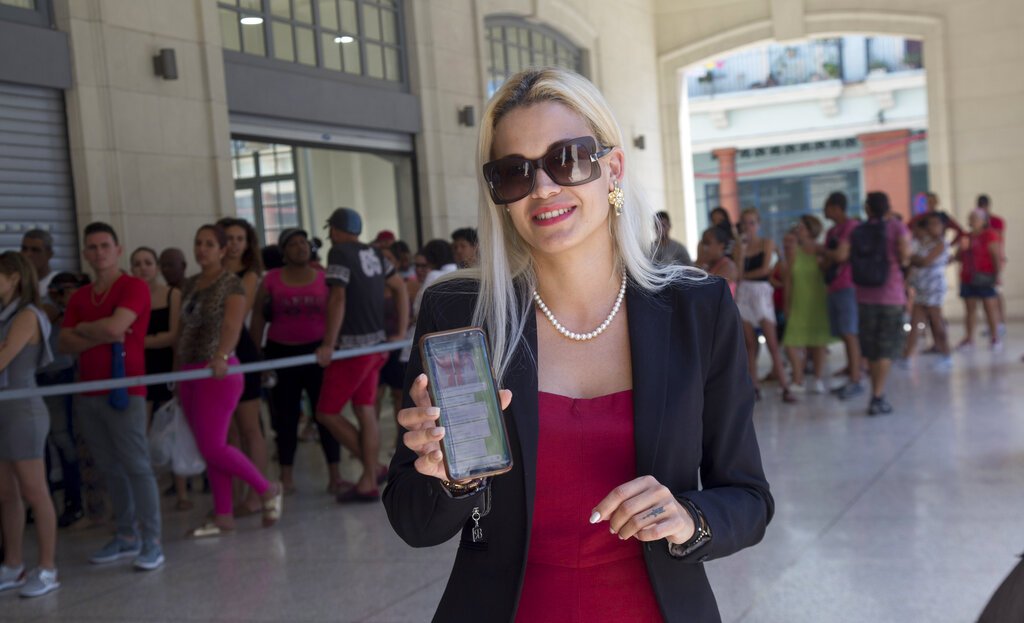 "The usefulness is obvious and it is something that, more than anything else, represents development," said March, 29.
The history of the internet in Cuba was marked by political swings. Initially, the United States blocked the island's access to optical fiber, forcing it to use expensive, low-bandwidth satellite connections. The service was then designed for diplomats, businesspeople and universities.
In 2012 the island was connected to an underwater cable with the support of Venezuela, but it was only until several years later that the service was opened to the public in state-run rooms or Wi-Fi connection points in parks and public spaces. The service for mobile telephony began in December 2018.
Cuba has more than three million lines with data service, according to official figures, but its cost is the point of complaint of users. "It is expensive, very expensive, that is something that cannot be overlooked. For many it is not affordable," said March.
The rate ranges from five convertible pesos or CUC (equal amount in dollars) for 400 MB to 20 CUC for 2.5 GB, although in recent times discounts were made through bonds. There are also packages for 45 CUC for high consumers through fourth generation network.
But the average monthly salary in Cuba is between 20 and 50 CUC, although many people receive remittances or recharges on their mobile phones from family members who live abroad.
For political scientist Ted Henken, a professor at New York University and an expert on the island, this new connection between citizens has opened a new channel of expression.
During 2019, citizen campaigns in support of the LGBT community, against gender violence, to make animal rights visible or complain about the government, something unusual in Cuba, were developed on social networks.
However, "most Cubans continue to use these digital tools for personal or social, not political or civic, purposes," Henken said. "But beware, sometimes it must be recognized that it is not the message that is most important, but the means through which it circulates…and the use of these (social networks) is much more free, social and spontaneous."
At the same time, in recent months the authorities started promoting sites on the Internet such as www.compraspacuba.com, to purchase with credit cards and dollars from flowers to meat, mattresses and air conditioners.
According to the government, long-distance bus tickets will soon be available through an application to speed up lines and control the corruption that surrounds attempts to get seats, in what is expected to be a greater computerization of society.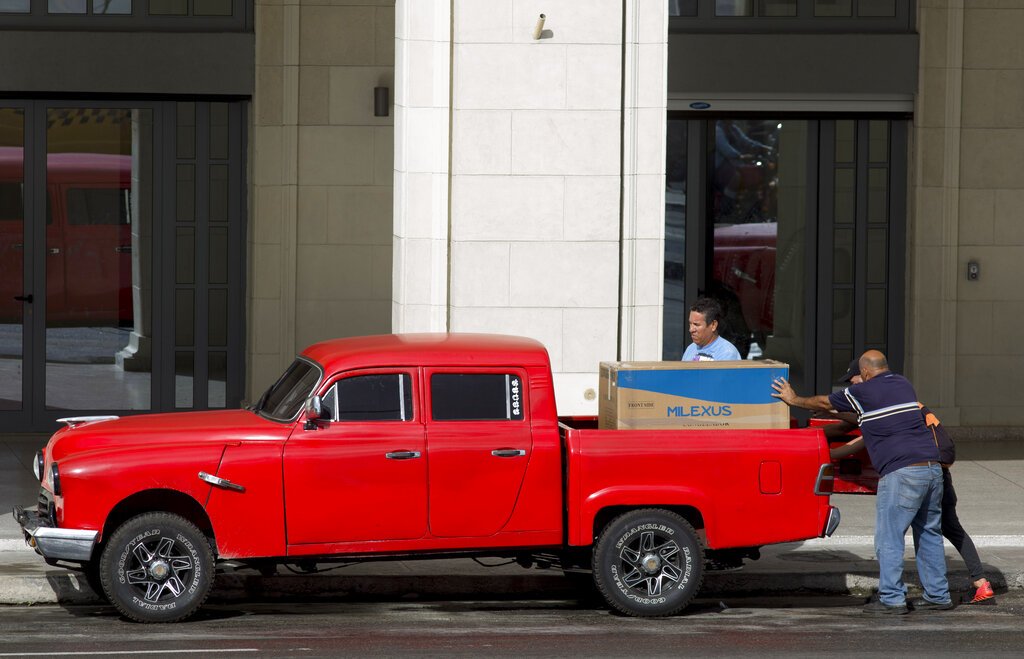 But along with the benefits, these sites and applications could increase the inequality between those who have access to dollars and credit cards ―not available in Cuba― and those who don't, or those with emigrant relatives who can afford it.
Those who cannot pay for the data service on their mobile phones or do not receive help will have to resign themselves to spending hours walking from store to store in search of what they need.
Authors