"Several men got on the bus and sat down and began to bet with caps until a girl fell for it. Within minutes they had taken all her money, watch and got out before she could react, " a A Fondo reporter that saw everything told me.
These scammers play with innocence and greed of the people. They always work in a group, a couple watching the arrival of the police, a pal playing and the magician, that with rapid hand movements makes a ball come and go under 3 rum caps he shuffles constantly.
The trick is to play in front of people evidently putting the ball under one of the caps but with the pal mistakenly choosing it over and over again. Meanwhile, viewers are cooked in sauce, calculating how much they be would able to win were they the players.
"I went to buy a pair of shoes at the Habana Libre and the door a man offered me the same shoes but cheaper. I went with him to his house and he left me in the waiting room while he was fetching them. There people were playing caps, I began to observe and every time I guessed where the ball was. "
Alicia was 20 and worked in a tourist hotel, and had saved from tips, penny by penny, $ 50 to buy her shoes, but she wanted to save part by buying them in the black market. Later she saw the chance to get them for free.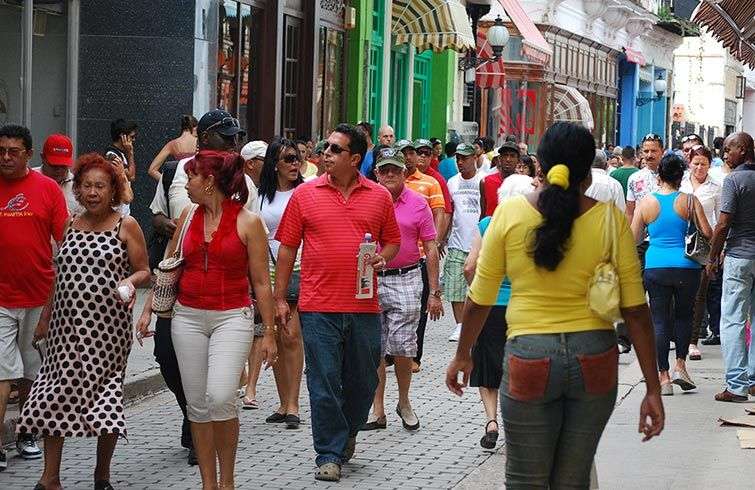 "I myself asked if I could bet, I put all the money at the top where I saw the ball and I won. I was offered then double the bet and put $ 100 on a cap and lost everything. I offered to bet my jewelry but I held back maybe by the sadness of having lost the chance to buy the shoes. "
Yes, when finally the greediest or most innocent risks and bets, it does not know in the end you can never win because under the caps there will be nothing. The Wizard will appear to have put the grain beneath but actually it will be hidden in his hand.
"I was with my 10 year old son at the CUJAE (Faculty of Engineering) bus stop and the caps people showed up. My child began to observe and tell me where they hid the ball every time, I was very excited, "explains a Cuban mother.
Scammers appear and disappear from places like the caps in their hands, so it is very difficult for the police to locate them. They always have people advising them of the arrival of police cars and rarely are two days in the same spot so that complaints are of little use.
"I took the time to show him, I asked him to observe what was happening. Then the pal stopped playing and a lady in her 60s took over. My son saw her losing money, a watch and a ring. Immediately they all disappeared, leaving the poor woman desperate. "
"I think it was a good lesson for him because my son has never gambled at anything." Surely she is right and would be a great way to "educate" all Cubans. However, national media instead of showing what the scam is all about, it is engaged to swear that there is no gambling in Cuba.
* The names of interviewees have been changed to protect their identity.
Authors