When the frequent groups of students from U.S. universities and colleges come to Cuba motivated to know part of its cinematographic culture, in general what they know stops at Strawberry and Chocolate (Tomás Gutiérrez Alea and Juan Carlos Tabío, 1993). This is not their fault: the study plans about Latin American cinema of the majority of the U.S. universities are behind the times.
This is why, when they are told that starting the first decade of this century a new generation of filmmakers have taken care of almost reinventing national cinema, or that filmmakers like Fernando Pérez transformed and changed the national non-fiction through such an outstanding documentary as Suite Habana (2003), or that Alejandro Brugués changed to genre films with Juan de los Muertos (2011), everything sounds new to them. They discover that Cuban cinema has continued standing and with good health despite an immense economic crisis, the appearance of digital films and the physical disappearance of the founders.
Thus the recent abundance of rapprochements to Cuban films of the present in the U.S. academic sphere as well as in festivals, displays and institutions that promote the arts in the United States of America. For example, the Sundance Festival created in 2017 a section titled Made in Cuba, for filmmakers from the island and productions originating there. But there are other types of initiatives that stand out for their growing perseverance.
Jesús Hernández founded in New York the Bach Media company. Since he was a producer with certain experience in terms of audiovisual productions from Havana, this leap represented a risk. Because his work in Cuba once he graduated from the Faculty of Audiovisual Media (FAMCA) of the Higher Institute of Art, it was a like the training of almost any independent creative producer in today's Cuba: he directed the documentary Ella trabaja, participated in the production of foreign films shot on the island (the Pan-European The Cut, by Fatih Akin, and the Irish Viva, by Paddy Breathnach), and collaborated with Americas Media Initiative, which promotes audiovisual exchange between Cuba and the United States. Finally, he worked with Fernando Pérez in his first independent experience: La pared de las palabras.
Bach Media, however, has focused on production and also (no less important) on the distribution of current Cuban films in his country of origin and in the world. For that international projection he has sought collaborators in different spheres.
Last April he collaborated in the organization of the 8th edition of New York's Stony Brook University's Hispanic Film Festival. The feature lengths El acompañante (Pavel Giroud, 2015), La pared de las palabras (Fernando Pérez, 2014), Conducta (Ernesto Daranas, 2014) and Esteban (Jonal Cosculluela, 2016) were presented there. Jesús Hernández gave a lecture in that forum about the reality of the act of independently producing a film today in Cuba.
Now Bach Media goes further. Because the new collaboration takes recent Cuban films and creations to such a highly prestigious academic institution as the New York University (NYU). More concretely, and as part of the Mellon Sawyer Seminar titled "Cuba's future beyond the market," on May 31 and June 1 the Rey Juan Carlos I de España Center of that institution  featured the display "Cuban Lens: Contemporary Cinema and Emerging Filmmakers."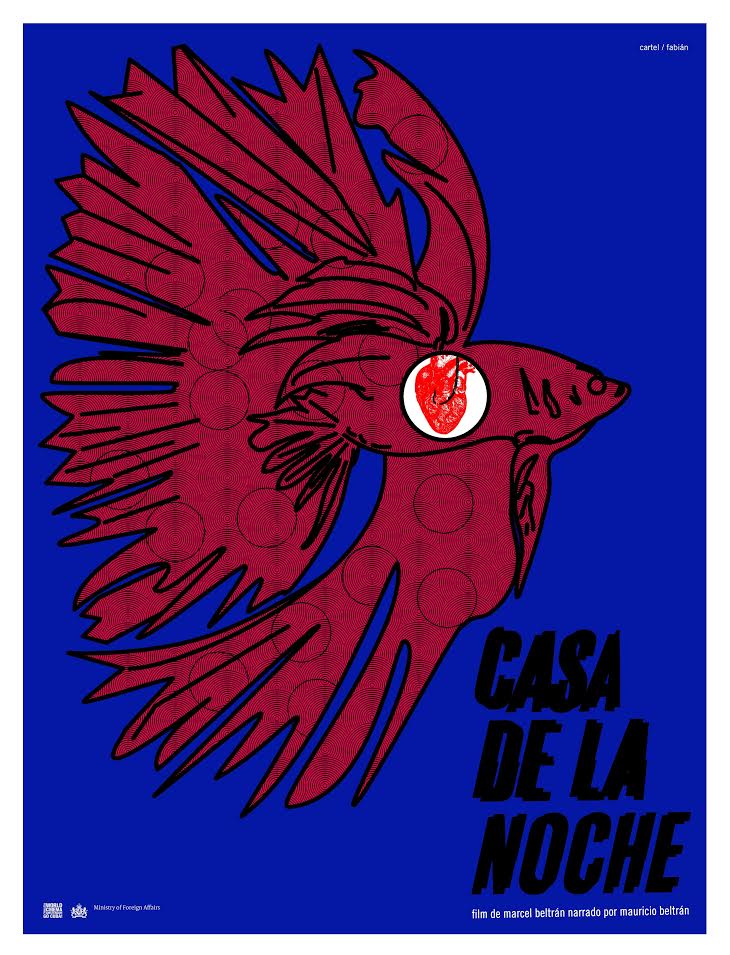 The works screened included documentaries with a strong experimental air: Casa de la noche (Marcel Beltrán), Conectifai (Zoe Miranda), El hijo del sueño (Alejandro Alonso), Limbo (Rafael Ramírez) and Batería (Damián Sáinz), from 2016, and Abecé (Diana Montero), from 2013. All participants in the ICAIC Young Filmmakers Display. As it happens, all of them were made by graduates and current students of the International Film and Television School of San Antonio de los Baños, as part of their course exercises and once graduated, which furthermore justifies this program of exhibition like an academic bridge between both teaching institutions.
According to the organizers, these pieces' aim is to serve as a presentation of emerging filmmakers whose work captures the transformations taking place in the country, while paying tribute to the history of Cuban cinema.
After the screening of these materials – some of which have participated in important world festivals (Limbo in Documenta Madrid; Conectifai in Sundance, for example) – there was a talk with Marcel Beltrán, Alan González and Zoe Miranda, who commented on issues like race, emigration, gender and tensions about identity, which are at the center of such proposals.
Moreover, on June 1 the same institution organized the panel Millennials Cubanos: Haiendo y Consumiendo Cultura en la Cuba del siglo XXI, a theoretical meeting that integrates designers, artists and journalists in a discussion around the production and consumption of culture and the audiovisual on the island. The panel was made up by Carlos Manuel Alvarez, founder of the magazine El Estornudo; Elaine Díaz Rodríguez, editor of Periodismo de Barrio; Yali Romagosa, fashion designer and multimedia artist; and Rodolfo Peraza, creator of videogames, who referred to the creation and consumption of culture in today's Cuba.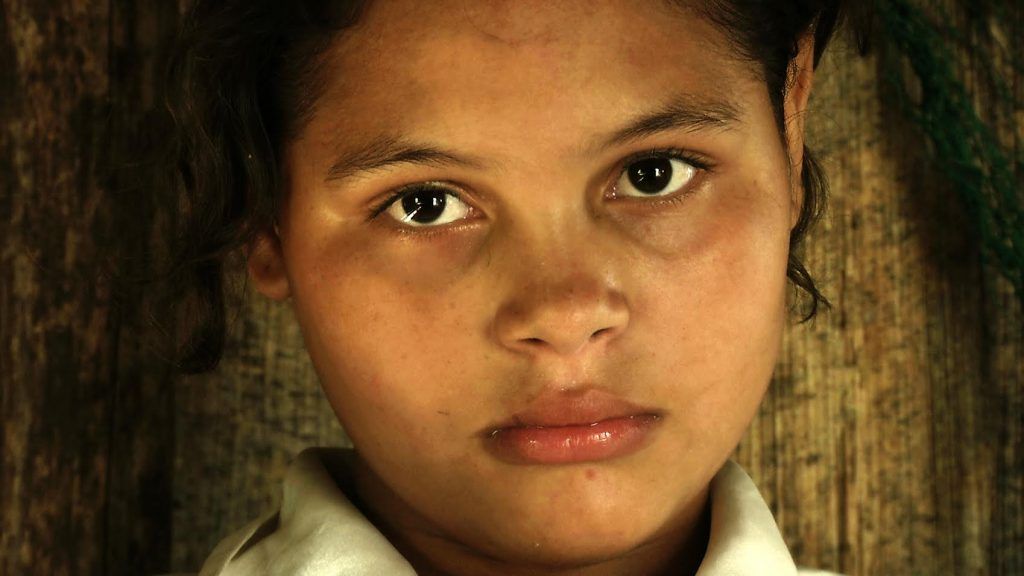 The venue of both meetings was the building of the NYU Rey Juan Carlos I de España Center, at 53 Washington Square South, between Sullivan and Thompson streets. Since 1997, this Center has devoted itself to increasing the attention on the Spanish and Spanish-speaking world in NYU and to back cultural and intellectual exchange. That institution offers an extensive catalog of lectures, readings and exhibitions, among other special events, with the aim of reaching a bigger audience and to deepen its commitment with the reasons for its creation.
A few weeks ago Jesús Hernández commented to Danae Diéguez: "Cuba has been a point of constant interest for certain New Yorkers for a long time. If you analyze those who have spent the longest time working with the island, you realize that many institutions and persons are, in great numbers, from New York.
"For two years that desire has been growing more openly with the restoration of talks between the two countries. New York is a big bubble in this country where the entire world is present. Cuba is increasingly a visible part of the world for the persons who live in the United States interested in rediscovering the wealth of Cuban culture.
"From here there are those who have been working with Cuba for years, that started a short time ago, or even those who have already established themselves on the island to work from there. We are increasingly more and Bach Media is part of that work. The truth is that you have to be consistent with what you do, in Cuba and outside of it. That has been a maxim of my work for years. What's most important is to work."
Up to now, Bach Media has been able, in addition to the above mentioned, to collaborate with the Havana Film Festival New York during its last two editions, and with cultural projects with the CUNY Graduate Center and the Miami Spanish Cultural Center.
In addition, the company is developing the documentary feature La Quimera del Arroz, by Víctor Alexis Guerrero, coproducing another two documentary feature lengths, plus the Sexilio project by Lázaro González, while it seeks to start the production of Resurrección, by Alejandro Alonso.
Program
Casa de la noche, 2016.
Director: Marcel Beltrán. 13 minutes.
Conectifai, 2016.
Directora: Zoe Miranda. 16 minutes.
Abecé, 2013.
Directora: Diana Montero. 15 minutes.
El hijo del sueño, 2016.
Director: Alejandro Alonso. 9 minutes.
Limbo, 2016.
Director: Rafael Ramírez, 12 minutes.
Batería, 2016.
Director: Damian Sáinz, 15 minutes.
All the films have subtitles in English.
Authors