Yaya did not win them over with candy or soft drinks. She, Yaliagni Guerrero, was able to gather on an April morning so many children in Santa Fe beach because she has given them an opportunity of surfing on an island where water sports are not very frequent.
A trainer in the National Aquarium and formed as a biologist, her sort of club has not been consolidated and, in that sense, what she is trying to do is "teach the children who approach me how to surf."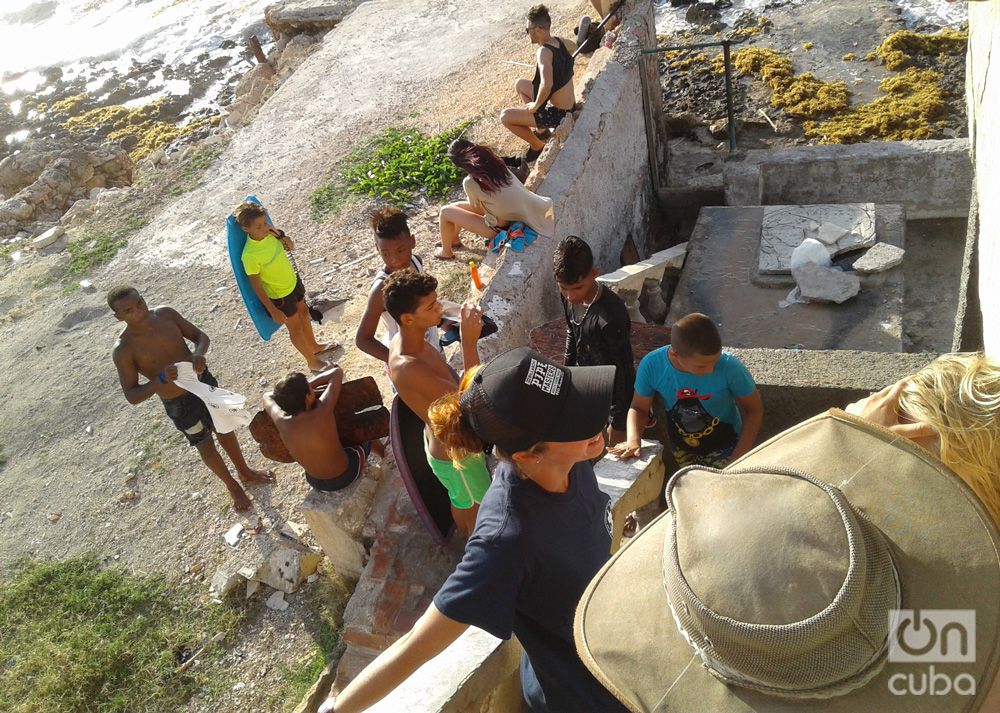 The idea was born based on the alliance with Wahine Project, an organization created in 2010 as an initiative so that girls and young women of the world learn to surf, mainly those without the resources to do so. And they decided to also come to Cuba.
The project seeks to not just facilitate the participation of girls and young women in the sport of surfing, but also to increase their awareness as citizens of the world. According to its Facebook page, through an educational program that includes surfing lessons, excursions and lectures, they aim to equip girls aged between 7 and 17 years with a sense of social responsibility and a physical fitness which they can only achieve through the practice of surfing, the observation of the ocean and sea-related recreation activities.
Yaya is Wahine Project's principal point of support in Cuba. She attained the passion for surfing more than 13 years ago, when she had just gotten to the Aquarium to work with sea mammals. Yaya got to the project in 2015, when Nataly, another of the program's promoters, discovered that she was one of the few Cuban women who practiced surfing.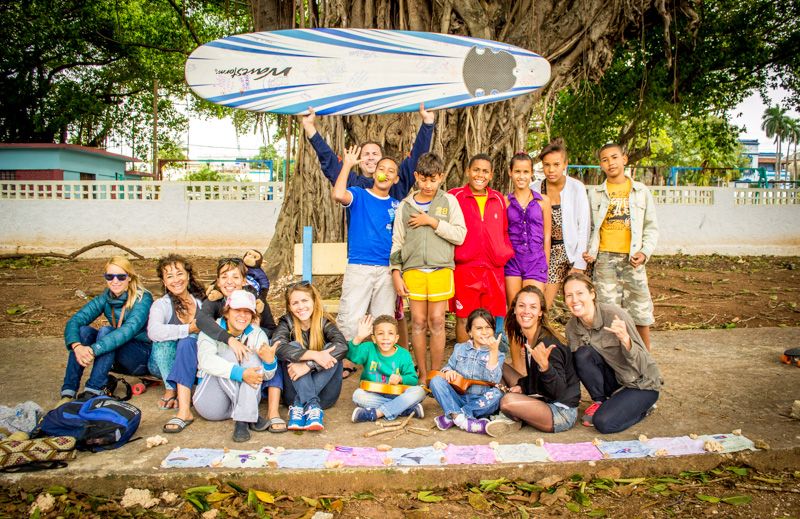 "I work with children aged up to 15 years because I believe that at that age they are still children, although when I train them the age doesn't matter. Neither do I divide them; I try for all of them to participate. It's the only way I have of incentivizing them to continue in that sport," Yaya says to OnCuba.
"Selection? I have made no selection; they are the ones who have selected me. I came here once and I surfed, they saw me and we started doing it together. We surfed an entire afternoon. There were kids who didn't know how to surf and others who knew but didn't have a good technique, so they asked me to teach them.
"My mission is to form them so that when they are older they have opportunities. There's still a long road to travel from here to there, and perhaps surfing will continue spreading throughout the country and that it's not just some kids…."
***
The laughter, noise and rejoicing proper of those ages reach the shore of 1ra and 296 streets in Santa Fe, a coastal town.
"I feel super happy to have Yaya because here there was no one to teach us, to give us a hand, to help us, always on top of us so that we learn," says Víctor Manuel Contreras, aged 14. "Since I was a kid I liked this sport, but my mother didn't let me because she was afraid of the sea, until one day she let me and I continue practicing to be much better."
For José Michel Hernández, at 10 and with a five-year-old sister – Isabelita, the team's youngest – learning to surf and being in contact with other children has been very special.
"Before I used to go diving with all my friends."
"With what equipment?"
"With snorkel and flippers."
A group of blond blue-eyed youngsters having a hard time with Spanish calls attention in the middle of the children's disarray. Some film the entire process, before and during the competition. One of them is called Corey McLean and works, like most of them, for the U.S. Makewild Company.
He says that on his first trip to Cuba he had no idea that this was happening here with surfing. He found out through Yaya and got in contact with the community of Cuban surfers, which for him is different from that of all the other countries in the world.
According to Katherine Castro, a 12-year-old student who participates in the Wahine Project programs, it's something different which she would like other girls to know about. "It's nice, and you not only learn to surf, which is great fun, you also learn to love the sea, to take care of the environment…," she says.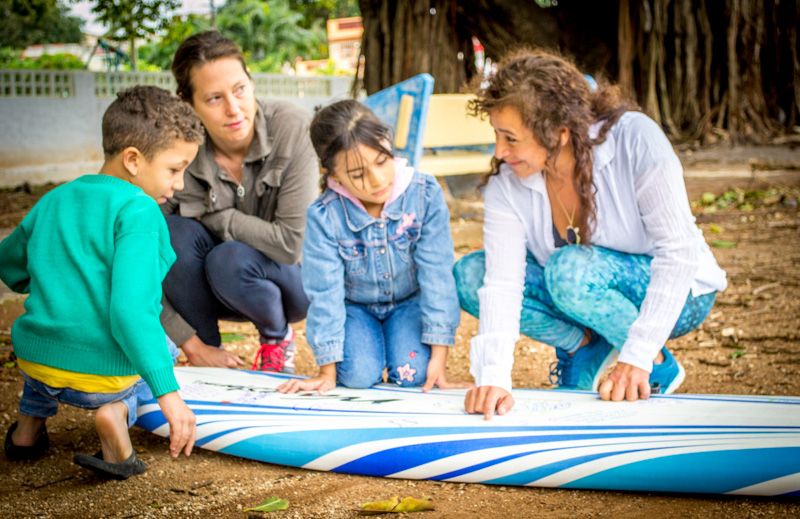 Like Katherine, other girls are learning to ride the surfs and to row on a surfboard with barely 8 years of age, while they patrol the 70th Street beach's coasts in search of everything that can harm the marine ecosystem.
Finally the competition, postponed several time because of lack of waves, takes place. "In Cuba the waves are created by the wind and, if there isn't a cold front, there aren't any," the promoter of this project who has sought support in the Santa Fe House of Culture in the face of the indifference of the National Institute of Sports and Recreation (INDER).
"I don't do this on my own, I have many persons around me who help, like the surfers themselves, my couple, my family, the children's parents. Thanks to them everything has advanced. But I also have to thank the boys from California, who have collaborated with the graphic documentation of all this, and with the trophies for the winners. The goal is to make visible this practice in Cuba and these children who are interested in it."
***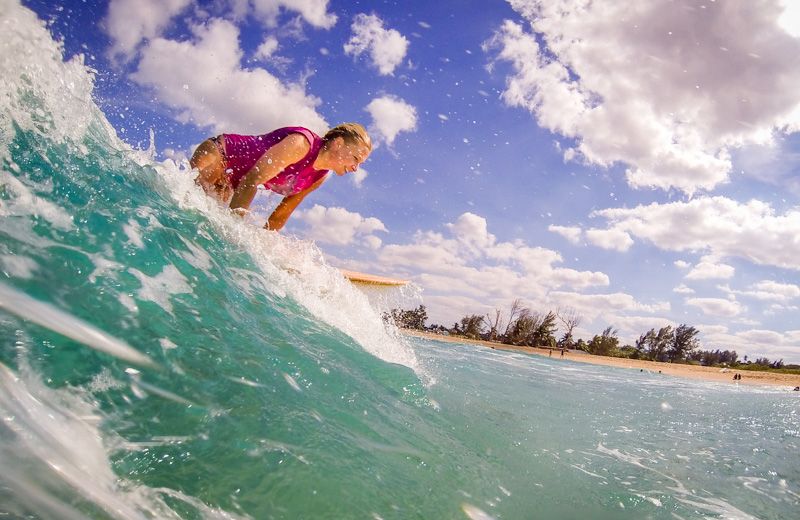 In January 2016 Nataly and other members of the Wahine Project came to Cuba to carry out their program. In the group were Pay Aponte and Paola Espitia, he a designer and surfer and she a marine biologist.
Paola's main aspiration with this project in Cuba is to promote the concept of "Blue mind." This idea is based on studies that confirm that physical and chemical changes take place in the human mind, which strengthen calmness, creativity, concentration and happiness, by being close to seas and rivers; and this is the experience she wants to share with Cuban girls.
Pay has a similar idea; he hopes that the Wahine Project Cuba groups together girls from all parts of the Cuban capital as soon as possible to establish emotional links with the ocean.
According to Paola, one of the greatest obstacles they have found is that there is no place to buy snorkeling and surfing equipment and that prevents persons to get in the water with the adequate equipment, something which is basic.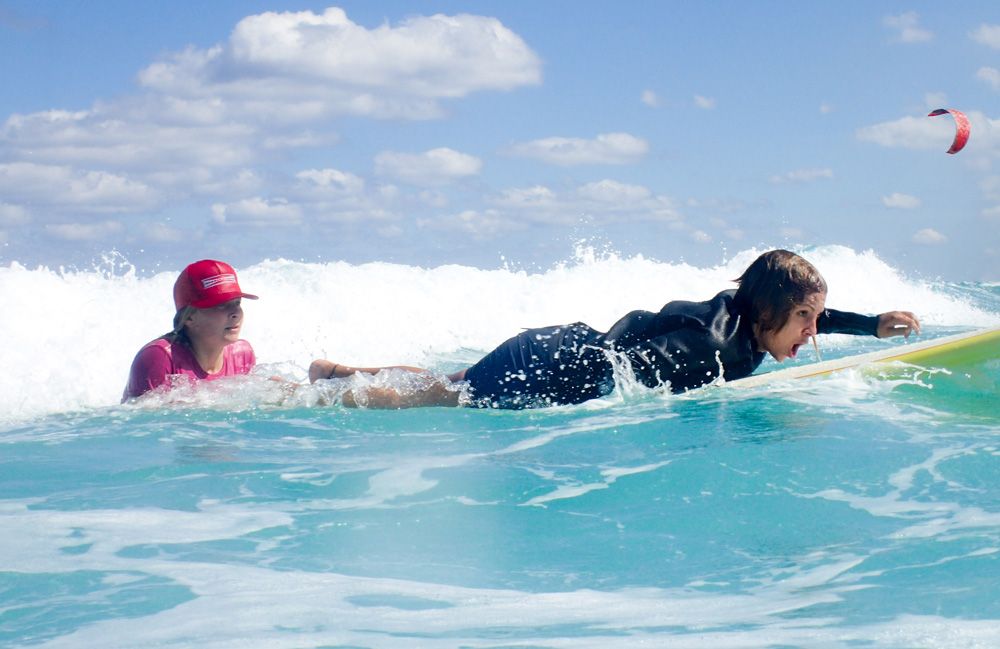 "There is no industry that manufactures surfing implements like the boards, for example. Neither are there shops dedicated to selling these implements and I think that all this is due to the fact that in Cuba the authorities do not recognize surfing as a sport, in fact very few people know it is practiced here," added Yaya.
In its short time of existence, the Wahine Project Cuba has been welcomed by a group of children and youths who got involved in riding the surf with this educational program. Right now there are close to 10 girls learning to surf and assuming the lifestyle that this practice demands.
"Surfing is my hobby," Yaya comments, "what I really like is rowing on the surfboards and riding the surf, riding on the waves on my board. I learned when I was 23 and now I am 34. Perhaps I do not participate in competitions because of my age, I already feel I want to create a family, have children, and I don't take many risks in being in the water with very big waves. With that I want to say that I'm not Cuba's best surfer, but what I do I try to do it well."
And before surfing?
Since I was a small child I've been in the water. I was born in a zone very close to the sea and when I was very small I practiced swimming, water polo, and I work in the Aquarium as a dolphin trainer. Parallel to this I have my life as a surfer, something I actually did as a hobby until I found out that surfing was going to be an Olympic sport for Tokyo 2020. Thus my interest in Cuban children learning to surf and that they be athletes in the future, and perhaps form part of a national team.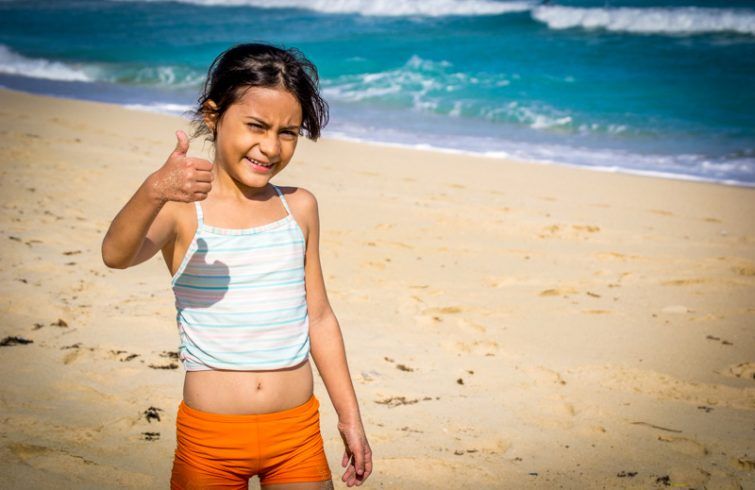 Authors