Joaquín gets up every morning at 4:15 am to get transportation to go to work and then return to his home past 8:00 pm. Attention, Joaquin is a state bus driver, one of the many Girón still rolling through the streets of Cuba; but he and other drivers share the same bus to and from home.
That has not been an institutional decision. All buses are assigned the fuel needed for them to reach their homes, but saving more than 50 liters of petrol daily has become for Joaquin and his companions a lucrative tax-free business and that let them sleep peacefully every night.
Of course, the bus chosen for their transportation doesn't have a gasoline engine, if so they would have to rotate the responsibility among all.
None of them considered what they do stealing, none of them stop doing their jobs daily and do not harm anyone with this; They are men who have sacrificed some comfort to increase their income and, if necessary, keep their buses running.
"Ultimately, we are who take care to keep the buses running when broken, and we pay out of our pocket almost all expenses," said Joaquín while the bus we travel on speeds in the middle of the night.
When they reach the base where they park their vehicles, each of them gets on his own and start to work, but before collecting workers each of them goes to the gas stations chosen to "stock up". Once there everything works like clockwork.
The buses are parked in a row and blocked the sight of prying eyes and, one by one, get the mouths of their tanks closer to the main fuel tank. Once the stage is ready, it only remains that the transaction is complete.
Liters come out of state card; the shift pistero (gas station staff) pays the amount agreed for each purchased liter and the pump´s arm points toward the open mouth of the mother tank. They are just two minutes of racking. But when they start all they have gained. All but the retail buyer who will pay 1.20 CUC per liter they purchase.
Joaquín does this on five mornings a week, and although Mondays the volume of fuel can easily be doubled, to expedite calculations let´s assume that each of those days 50 liters passes from the card to the mother tank. Calculate that each year, Joaquín works 200 days (probably more) and by then he has sold 10,000 liters of fuel, the same figure that his four companions.
Long ago they were selling fuel themselves, when the base to which they belonged served them gasoline directly on their buses, but then came magnetic cards and that changed. But the change only tested the resilience, is now more complex to store fuel and take it out of the card, but that obviously was solved too.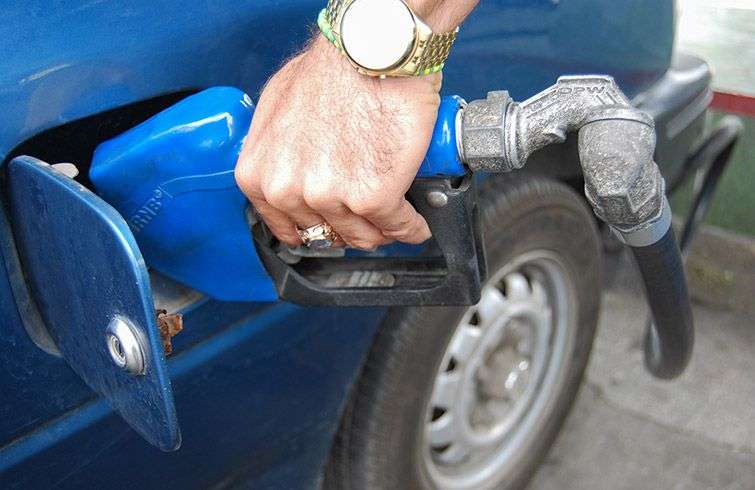 Authors