In Cuba the private sector carries most of the passengers inside the republic with horse-drawn carriages and in Havana with old American cars of the 40s and 50s, popularly known as "almendrones".
They are a mixture of taxi and bus, they are utility vehicles but have a fixed and invariable route and collect people along the road.
Normally each customer pays about $ 0.80, a high amount in a country where state wages are around the $ 20 a month.
Many of these cars will have adapted modern engines and gears from Toyota, Mercedes Benz or Hunday, all diesel. This is very important because due to the price of gasoline it would be impossible for them to be profitable using gas.
Almost all "boteros" (taxi drivers in these almendrones) fill the tanks of their vehicles with diesel in the black market that costs a quarter of the official value. This comes from the very same gas stations where state drivers of trucks and buses sell their surplus to employees thereof.
At present there are Cubans who own multiple vehicles and lease them to drivers for work. Typically, the employee must deliver each day $ 35 almendrón to the owner and keep the rest for himself.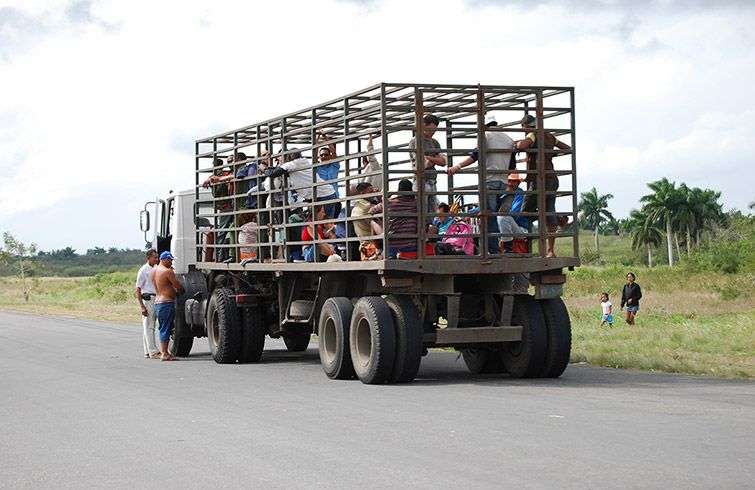 The vehicles work 6 days a week and Sunday they enter maintenance and adjustment since they are very old equipment. So the owner of one of these taxis can earn per month around $ 1000 and there are some who have more than 10 vehicles working on the street.
Drivers work between 10 and 12 hours a day to earn about $ 250 a month. On their behalf runs spending on diesel and minor breakages. While the owner pays for general maintenance, tires and major repairs.
The government knows that behind this business there are thousands of illegal activities, from the purchase of spare parts and engines to the fuel supply but is aware that Havana would be almost paralyzed if the boteros are gone.
The biggest problem is that these transports have few safety measures, none has seatbelts and their pass though state vehicle inspection is solved with $ 20 given to the inspector on duty under the table.
That is why so many accidents in Cuba with deaths and injured occur. Without the minimum controls applied worldwide is common for these almendrones to go without brakes, lose steering control or other dangerous malfunctions.
In addition, the boteros become more reckless due to increasing competition, run through the streets of the city to stay ahead of the others and pick up passengers. Other drivers move to the side, nobody wants to ram his car into one of those moles of iron.
Although the government says there is a planned economy in Cuba, the Ministry of Transportation does not regulate them, the same boteros are who decide what day they work, how much they charge and what route to follow, causing saturated arteries and others where no vehicle runs through.
At the end are the Cubans on foot, never better said- -those who pay the consequences of this chaos. They risk their lives riding on vehicles without safety and also have to pay for a trip of a few kilometers more than they earn in a day's work.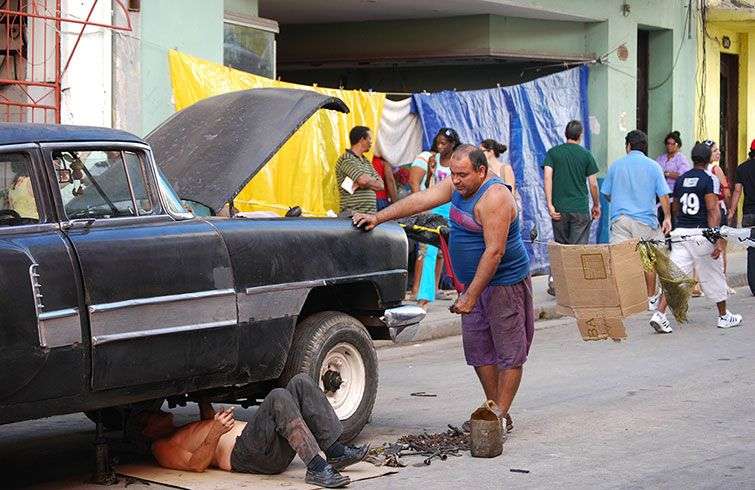 Authors