I think I've said it before, but this anecdote never gets old. The first day I saw Frank Camilo Morejón, more than ten years ago, the catcher from the capital wanted to settle accounts with me because he was not satisfied with something I had written. As he says, "we started off fighting," but then we set strait the course and we achieved a professional, respectful and very transparent relationship.
And, precisely, that is how the already historic number 45 of the Industriales team has always been, a man who doesn't mince words, who speaks head-on and defends his criteria until the last instance. In keeping with his character, the 34-year-old catcher from the capital has openly spoken with OnCuba about the red-hot controversy in the networks since last Friday, when the local media reported on a process of renewal in the Industriales team that included his retirement and that of other emblematic players of the blue squad.
When did you hear the news?
Unofficially, for more than ten days I had seen something in Swing Completo, by Daniel de Malas, who had information about a renewal process in Industriales. Among the names they mentioned were on the tightrope were Yohandry Urgellés and Frank Camilo. Hours later, journalists from here in Cuba wrote to me and asked me about it, but nothing of what happened afterward really crossed my mind. What's more, I gave everyone the same answer: "I don't meet any parameter to be part of a renewal list." So I thought, but I was wrong.
Looking back now, had this topic of renewal been handled before, or had you said anything about retirement?
No, not at all. None of this even crossed my mind. I really had no knowledge that something like this was going to happen, nor did I think about retirement. I had talked about playing for one or two more years, I was assessing getting out of active life in that period of time, but not now, not in this way.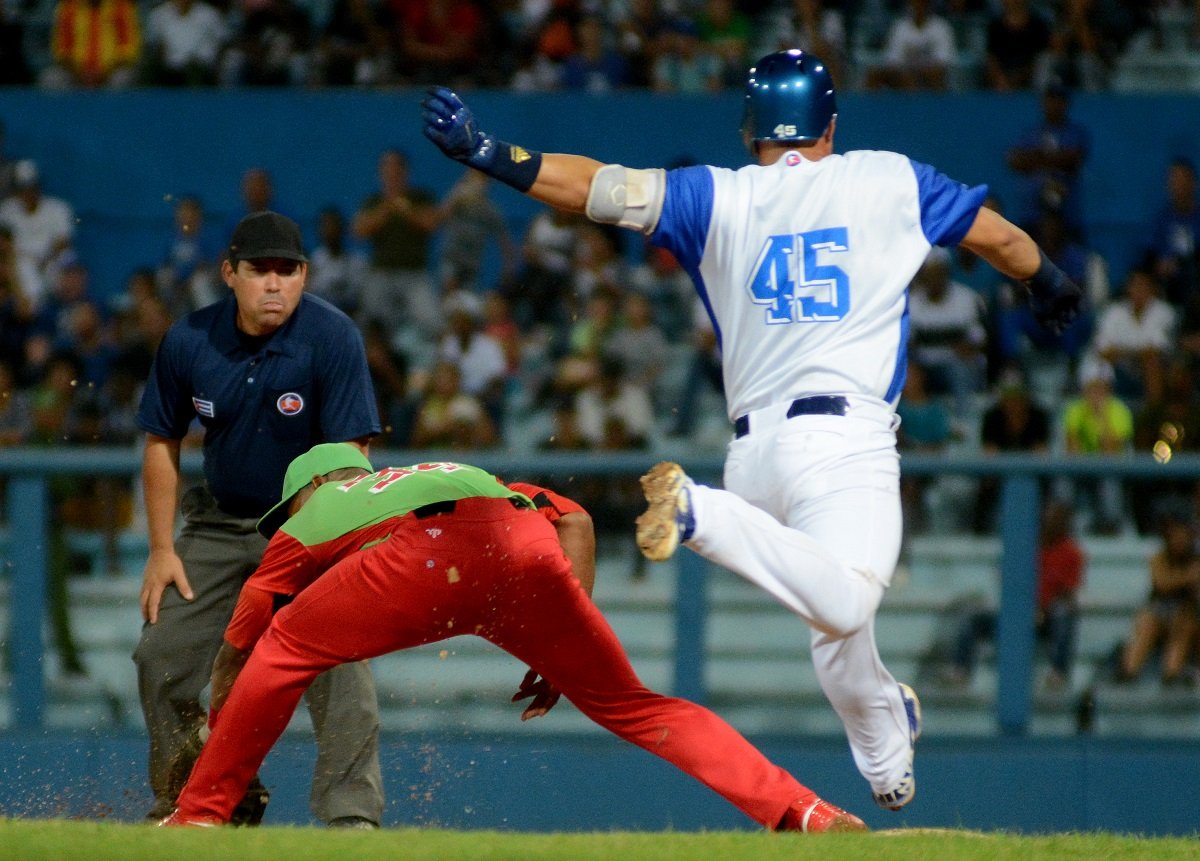 When you say "this way" I imagine you mean the procedure. How was the official communication?
They called me on the phone and told me that I had to report to the Provincial Sports Office last Wednesday, but due to the death of Professor Ernesto Reynoso that was postponed until Friday. Juan Carlos Torriente, who was in the same process as me, had told me something about the rumors that were going around about the renovation. Something was definitely cooking.
I arrived at the meeting on Friday together with Torriente and Urgellés and I realized that everything was very clear. The first thing they did was read us a document to explain the reasons why we were there and why we would not be summoned to Industriales' preselection for the 61st National Baseball Series.
They told us about the renewal process and, in my case, they mentioned my medical history and all the injuries I have had in recent years as the main argument for not including me in the group. In that sense, they referred to an MRI that I recently had at the Frank País Hospital, which showed I had a problem in my left hip, which is not new, but which would limit my physical activity and put my life at risk as an athlete.
How serious is the injury?
It is an old injury, which I have lived with for more than five years. In all this time I have played like this, sometimes it gives me some pain, nothing serious. Right now, for example, I don't feel anything, I'm in perfect condition and I even underwent a stem cell treatment despite not feeling discomfort. However, that was the main criterion that was used, the first one they told me, that everything was to take care of my health.
But I wonder then why they didn't take care of me the same way when I had cardiac arrhythmia and thrombosis in 2018, and after six months I returned to the field. Why didn't they take care of me the same way when I had a skull fracture in September 2019 and after a month I started playing without training? Why didn't they take care of me the same way when I had the injury to the collateral ligament in my knee and at 21 days I was playing again without training?
It doesn't make sense that they want to take care of me now.
In addition to the medical arguments, did they mention technical issues for which you can no longer be part of the Industriales' shortlist?
Yes. They told me that I had slowed down and that in the last few years I had stopped playing more than 200 games due to injuries, regardless of the time of the contracts, and without taking into account that while I was on the field I hit .300 and maintained a good defense, to the point of going to the national team.
On the other hand, professor Guillermo Carmona, team director, approached me and told me that I have a complicated character, which is no less true. What I believe, what I think, what I see is wrong, I comment on it and say it where I have to say it. If something affects me or the group I belong to I say it where I have to say it, I defend my criteria and those of the group with great respect.
Expressing what one feels cannot be bad, in addition, I have been like that all my life and that has never represented a problem to form part of the Industriales. Now it seems that it is a problem. Now that character that I have does not fit into the team's plans.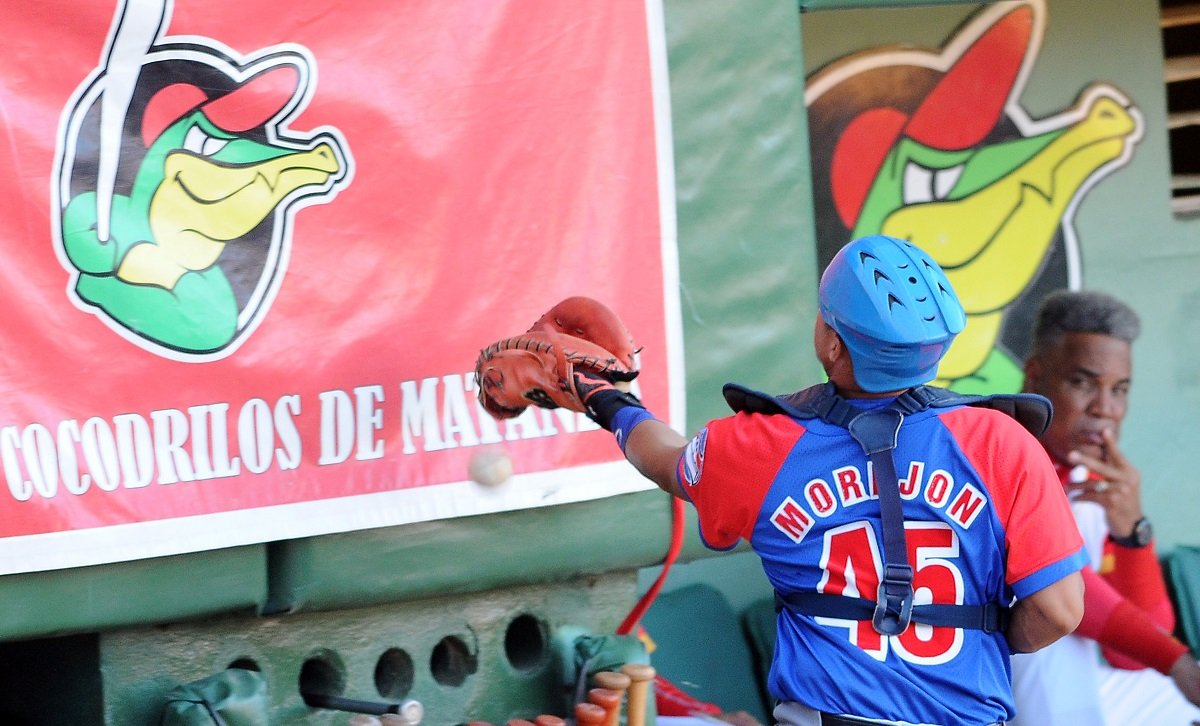 Human beings, by nature, are resistant to retirement in any profession, to leaving the place they have inhabited for a long time. Do you think you are going through that resistance process now?
Not at all, I already told you that I had been thinking of ending my active career in one or two years. What happens is that now the events have been precipitated and it has been very uncomfortable, very bitter, because we arrived at the meeting last Friday with a verdict, with a sentence, that was only to inform us of the decision.
I am not in resistance or denial, but I want it to be clear that I am not satisfied either, as some media have said. I accepted the retirement because a group of people was in front of me explaining something that had already been decided. If I showed disagreement, they would take me to another meeting, in front of other people, who would try to explain the same thing to me, but with no possibility of changing the final decision.
I did not sign the agreement to leave, I signed a paper where it says that I had to go.
Mass recalls similar to this are not new, in fact, they are part of one of the darkest chapters in the history of national sport. Do you think this strategy has affected our baseball's doldrums in recent years?
I am not the one to judge the decisions of others who have the responsibility of maintaining the tradition of a sacred sport in Cuba. This type of thing is always going to bring a lot of controversy, controversies, especially because of the ways in which the events have developed and because of the treatment that has been given to athletes, both in the past and now.
I cannot compare myself with Kindelán, with Linares, with Ulacia, with Pacheco, some of those who were retired because of their age or who knows for what reason. It doesn't even cross my mind to put myself on their level, they are legends of Cuban baseball, but our processes bear similarities and in this regard, I would like to draw attention.
You have to be very careful when making these decisions, you have to do more in-depth analysis and have more solid arguments to go over the athletes because we run the risk of creating doldrums or generational gaps.
How many things have gone through your head these days?
Go figure. I am part of a generation of many stars: "Pito" Abreu, Yoennis Céspedes, Alfredo Despaigne, Héctor Olivera, Yadier Pedroso, Miguel Alfredo González.… I am part of a generation whose coaches instilled in them the love of baseball, to play every day even with a fever, not to be late, never to violate the principles and ethics of the game…
However, during these days I have thought that all those honors have collapsed. In less than a week my 17-year National Series career has collapsed; the dream that my youngest daughter would see me play has collapsed; that pride of my father for watching me play has collapsed; my sacrifice, my pain, my courage in the field has collapsed…
It is very difficult for me to tell you how many things go through my mind. In any case, I have remained strong thanks to the hundreds of messages from the capital's and Cuban fans about what is happening. It is very hard, but to a certain extent, it is also sweet, because I do not leave empty-handed. I leave with a very large bag full of the feelings of many people, who have the same criteria about me.
Thanks to them I know that my work was not in vain, I know that I did not waste their time when they sat down to watch me on TV or in the stands of any stadium in the country.
Do you consider that this is your final goodbye to active sports, or would you value playing for another province?
Yes, this is goodbye to active sports. And no, I am not planning to play with another province right now, nor am I interested in doing something like that.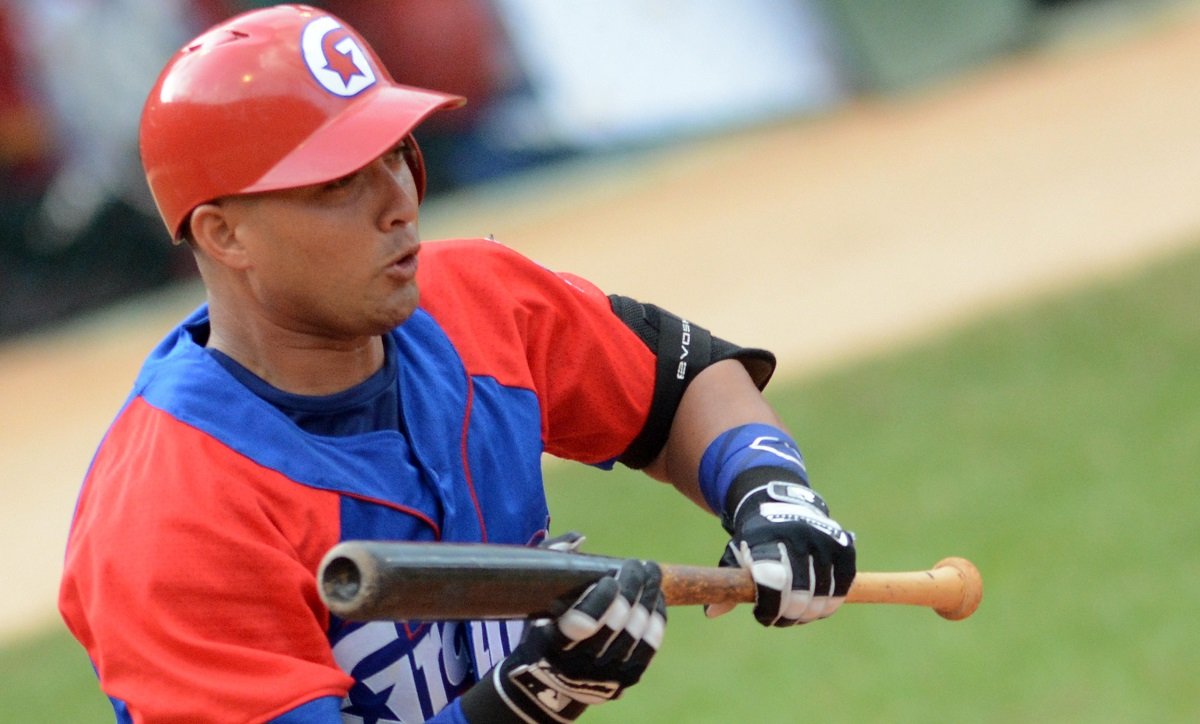 Alfredo Despaigne said that you have open doors in Granma if you want to stay in the game. How valuable is this message at such a difficult time?
A lot, because I am going through a difficult and controversial moment, in which I have to leave active life not by my own decision, but by the decision of other people. And it also means a lot to me because Despaigne is one of the most emblematic figures in Cuban baseball, whom I have had the opportunity to share time with since we were junior world champions in 2004 under the direction of Carlos Martí.
We have experienced many good and bad things in baseball, and for him to offer me his hand right now, to tell me that a province is waiting for me with open arms, is an unforgettable gesture, a reward for my dedication and my work. That will always mark me.
When you say this is goodbye, you won't even consider a professional contract abroad?
Yes, yes, because in addition to being a significant achievement in the career of any athlete and a window of learning, it is also an opportunity to obtain better benefits for the work we do.
What is the situation of the capital's catchers without Frank Camilo?
This is a very complicated position, in which no one matures overnight. It takes a lot of playing. In recent times Oscar Valdés and I have alternated a lot, he has grown and has done a good job every time he has had the opportunity, so I suppose he is the one who takes the reins of catching in Industriales.
Behind him, there are several young people like Brayan González and Pedro Roque who already know what it is to wear the Industriales shirt, and perhaps Lázaro Ponce from Isla de la Juventud will also return, as I have seen on social networks. With all of them plus other talents, I think there is potential, but it takes a lot of work, a daily effort. All aspects must be studied and analyzed to develop, mature, and have good results
Would the next step in your career be as a coach?
It is a role that has attracted and interested me a lot, for a long time. In fact, I have invested part of my time in preparing myself and looking for information on current catching trends to apply them in my active career, but also to add knowledge that I can use as a coach in the future.
Today, catchers worldwide are very advanced with respect to what is practiced in Cuba, and I would precisely like to teach the modern, the current trends, so that we can contribute new visions to the talents of the position. Now I have to think about that, they left me no other choice.
Through your stories on social media, I have already seen you working with young people in recent months. Are you taking the first steps?
In a way, yes. I have been working with a kid from Caimito for about two months who has a lot of interest and a lot of talent. He comes to my house three times a week to make a deeper analysis on how to turn the most pitches into strikes with his catching behind the plate. We also do modern exercises of resistance to strength and development of speed, power and acceleration of the catchers. That has been very good for me because it has helped me to strengthen my physical form and gain experience in the training of younger people.
What are the best moments of your career?
I really appreciate having passed through all the lower categories as a member of the national team. I really appreciate having reached the National Series with Metropolitanos, a team of great importance for the development of Cuban baseball that unfortunately ceased to exist. I highly value my time with Industriales, the championship that we won in 2010. I highly value the victory with Granma and the possibility of wearing another shirt, of feeling how to play with another province, and becoming its Adoptive Son.
I highly value my time in the national team, especially that team that won the University World Cup in 2010. I was an All-Star catcher in that tournament as a member of a team of the enormous potential that marks me personally, because many of my teammates today are stars in the Major Leagues or in Japan: Leonys Martín, Aledmys Díaz, Céspedes, Despaigne, José Dariel Abreu…
Do you think about what your official retirement would be like?
If I answer you now, the way I'm feeling now, I would tell you that I do not want them to retire me. After all, if they haven't done it to other players, I can't think they are going to do it to me.
How would you like to be remembered?
I would like to be remembered as someone who never betrayed baseball, as someone who never betrayed the teachings of those who trained me. I always had in mind one of the first things I was told when I started in baseball: if you are going to dedicate yourself to something, you have to exhaust all the resources and all the energy to try to be the best and to try to make those surrounding you be the best.
I tried my best to achieve those things, and I want to be remembered that way, as someone who was not afraid of pain, as someone who made sacrifices to get the smile and applause of the fans, the old woman, the child, the young man who went to the stadium or who saw me on television.
I want to be remembered as someone who gave everything to keep baseball at the top of this country. What I did was sincere, no one thinks that I played halfway, on the contrary, I had no limits.
And of course, I want people to remember that the most important thing for me was the collective, my team, the Industriales, that big name. My mind was always focused on achieving the best results for those millions of blue fans who wanted to go to bed happy, wake up the next day, and have a cup of coffee while savoring the joy of the previous game.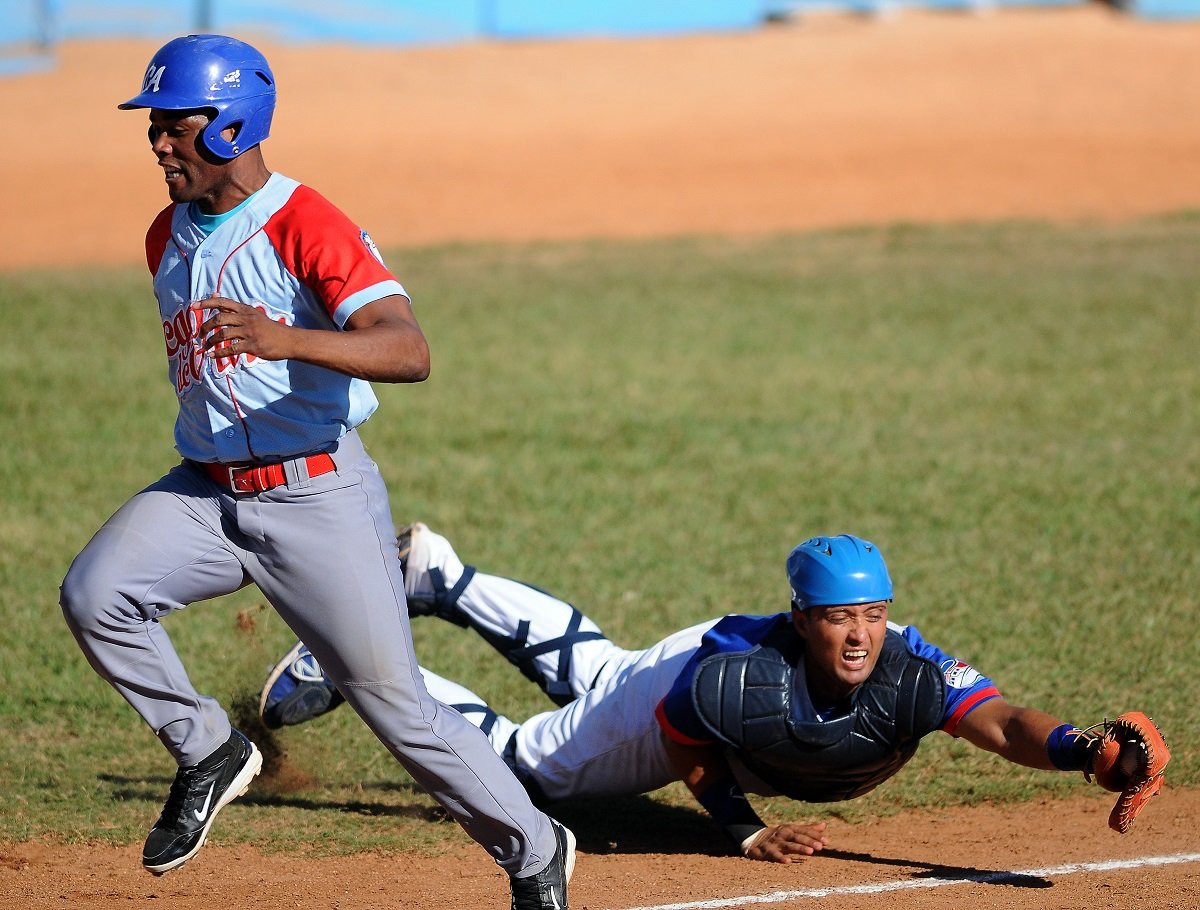 Author