The NBA delegation that arrived early on Thursday in Cuba didn't take a break and went directly to interact with local basketball players.
The first training camp scheduled in this four-day visit of the NBA to Cuba was conducted at the Manuel Fajardo Higher Institute of Physical Education, in Havana.
These clinics are part of the NBA's Basketball without Borders program, which has reached more than 220 countries.
"We've taken the program to countries that are much farther away, so why not Cuba?" said Dikembe Mutombo at a press conference held before this first training camp. "This is a historic visit. We are building a bridge between Cuba and the United States, and we want to thank those who have made this possible."
President of the Cuban Basketball Federation Ruperto Herrera praised the program and said this was a valuable idea that would undoubtedly contribute to the development of this sport in Cuba.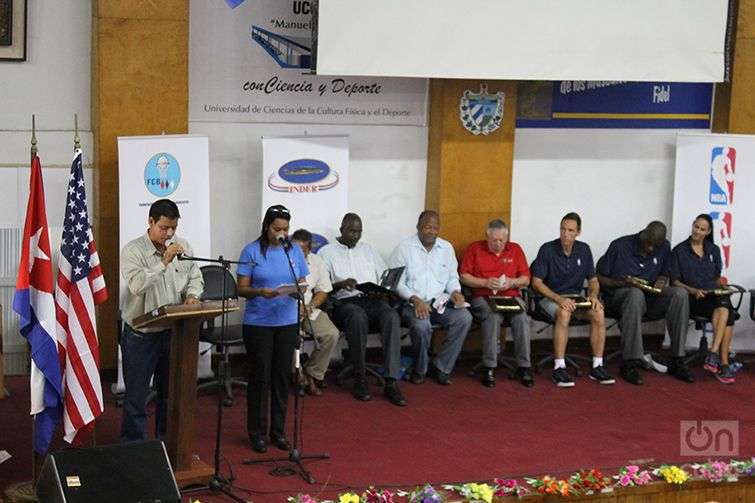 Alberto Andrés García, regional director of the International Basketball Federation said that this first step should lead to future fruitful endeavours.
On his part, Steve Nash, focused on assessing the quality of Cuban basketball and its prospects: "Cuba is renowned the world over for its athletes, and these clinics are going to help improve the quality of basketball here."
By the end of the press conference it was announced that during their stay, the NBA representatives will select two Cuban players to take part at a training camp they will be holding in the summer in the Dominican Republic.
The NBA In Action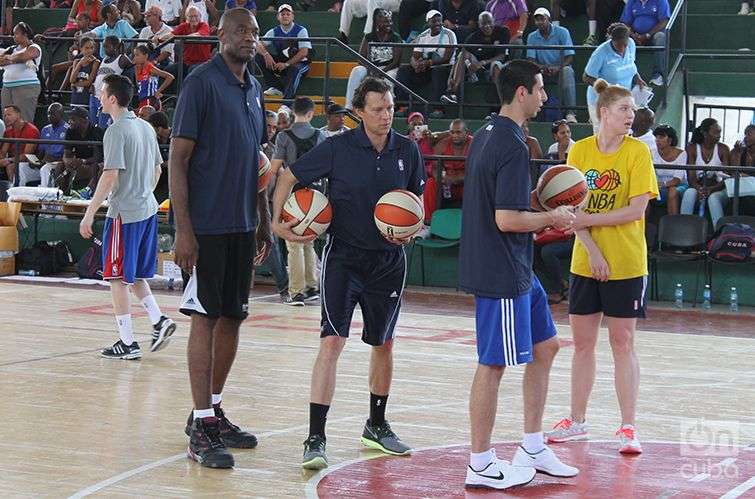 After the press conference, coaches and players headed to La Mariposa sports ground, where a big crowd piled up to see the NBA visitors train the women's national team.
They placed several boxes with Spalding balls in the center of the court, and gave the first instructions. It was a non-stop session.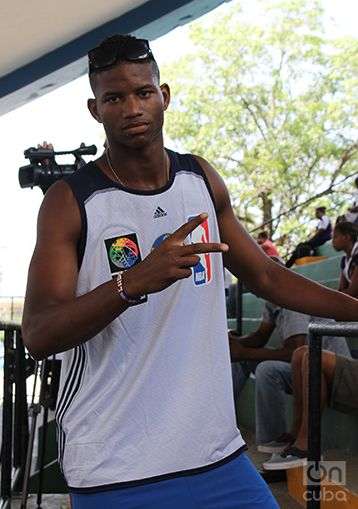 Yaima Boulet, one of the players at the clinic said that this would be an unforgettable experience: "Having the opportunity to be trained by these players, by these basketball stars, means a lot to us."
Jasiel Rivero, currently considered Cuba's best basketball player, also shared his impression with OnCuba: "They are NBA stars. I never thought I would be advised by these people one day. This is a big step for Cuban sports".
Steve Nash told OnCuba that he expected to learn a lot from this trip. "Frankly I'm happy to teach and share in this camp with the kids, but I would like to learn more about their experiences, the culture, this beautiful island and its history," he said.
When asked about Cuban players' skills, he said that there is a lot of potential, but changes need to be made to raise the performance level. "I think the biggest thing is building a system that can match other systems around the world," he said, "Cuban players need to be exposed to different ideas and different ways of training and growing. Their players will grow because they have the physical ability."
With regards to the Miami Heat's stance on the NBA trip to Cuba, Nash said he understood it was a difficult situation.
"Miami is home to a large community of Cubans in the United States," he said, "and we know their history is tricky. It's something that we hopefully we can patch over the next generation or two, but right now we are here to just try to share as much of this camp with these young kids. I'm not here to do anything but to help as many of these young players as possible and to learn about this wonderful island."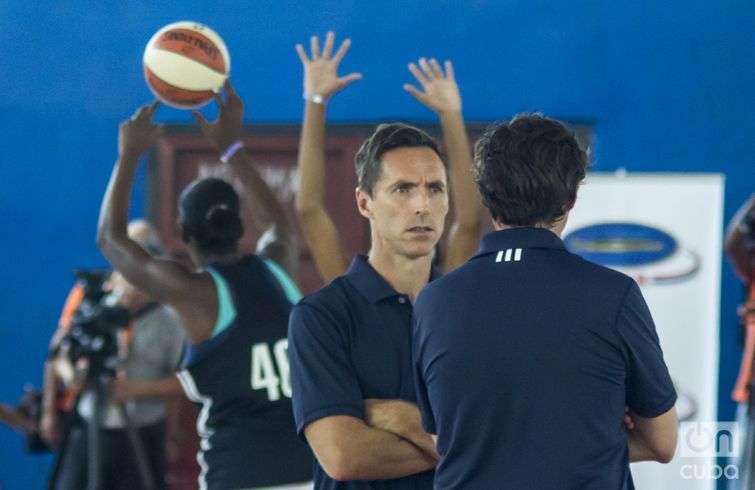 WNBA's Ticha Penicheiro, also in Cuba as part of this delegation, said that they wanted to share their passion for basketball with the Cubans. "We want to share our history with them, Steve's, Dikembe's and mine. We want kids here to dream of becoming big basketball players."
As for her impressions on the Cuban national team, Penicheiro said that the girls needed to be more enthusiastic, more passionate about the game. "When I was their age, I was unstoppable. Some of the girls look tired. They have all the physical conditions, but they have to work to develop their skills."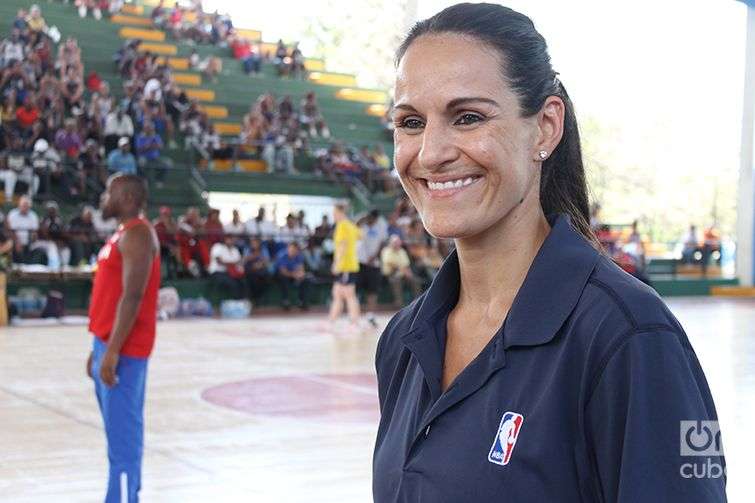 Dikembe Mutombo also commented on the quality of the game: "I´m happy with the level of the competition and the skills these young women have. They are going to be my replacement. They are much more talented; they´re more developed; they know what you are saying, they only have to be shown movements once and are able to repeat them easily. I'm really pleased."