Some years ago, the International Press Center Director "reprimanded" me because, in a news report, I had revealed that the baseball documentary Fuera de liga ("Out of Our League") had been censored on orders from the Ideological Department of the Communist Party.
The documentary was banned for five years for committing the sin of interviewing a number of "deserters" then playing in the Major Leagues. The director, Ian Padron, announced this week that he is leaving Cuba because he's "tired" of having to deal with these absurdities.
The news saddens me but it doesn't surprise me. For years, I've watched the country lose many young talents because of the intransigence of certain power sectors, where ideological extremism combines with ignorance.
Through social networks, I have also just found out that writer Wendy Guerra was excluded from Cuba Book Fair activities, despite the fact her literary works have made her an internationally renowned figure of Cuban culture.
"Some Latin American writers are surprised they don't invite me to take part in literary debate panels in my own country, when I've sat next to them in other parts of the world," Wendy tells us over coffee.
Her books enjoy so much success abroad she has been translated into 13 languages, but Cuba still refuses to publish her novels Todos se van ("Everyone Leaves"), Nunca fui Primera Dama ("I've Never Been First Lady") and Negra ("Black Woman"), the story of Celia Sanchez and her experiences with racism.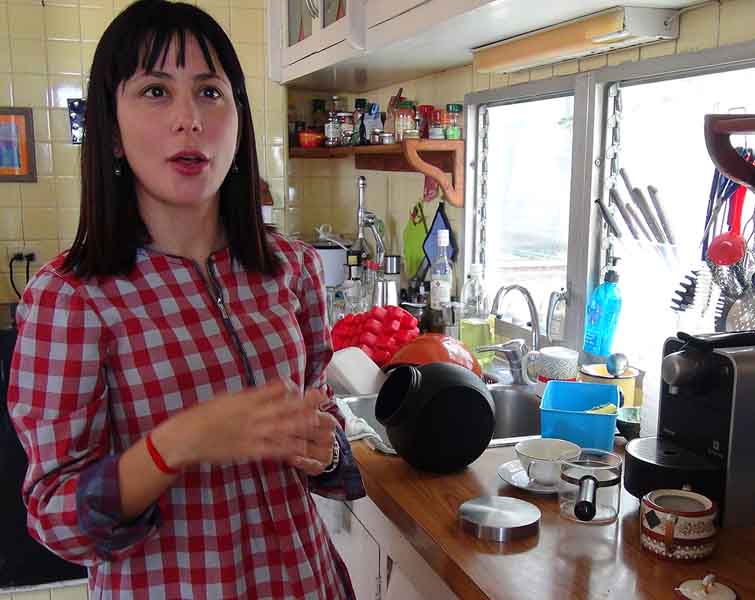 Wendy recalls that one of the first people to censor her was the blogger Iroel Sanchez, back when he was the Chair of the Cuban Book Institute. She adds that "censorship is a reaction against the initiatives of Raul Castro, who is now demanding a more critical take on society."
She believes it is not merely a political problem, that the lack of culture among officials responsible for defining what is permitted and what is not is a significant factor. "They should be sent to study contemporary art, and not only at a Party school," she tells us.
In Cuba, the press and culture are controlled by the Ideological Department of the Communist Party Central Committee, which is headed by an army colonel. This entity has the "right to veto" any cultural or journalistic production in the nation.
"We are the result of what they taught us at Cuban schools," the writer says, adding that "now, we should send these officials who keep watch over culture to study so they can interact with those of us who are producing cultural products with a bit more wisdom."
In her view, there is "much misunderstanding", a tremendous lack of information in Cuba, where officials always suspect you're lying to them. We're no longer living in the hardline days, when you could be put in jail for saying something, but the fact is that you don't really know why they refuse to understand what you're saying."
Cuban writer Wendy Guerra has won the Brugera Award, El Pais' Critics Award and the Carbet des Lyceens. The French government granted her the Chevalier des Arts et des Lettres distinction. She is also a member of Bogota 29, a group composed of important Latin American writers. Photo: Raquel Perez
In the meantime, "I maintain a kind of adulterous relationship with my country. I stay in the shadows, because I can't live in the full light of day. I've never been threatened but, if I were a bit neurotic, I would say they threatened me with silence and that, despite that, I continue to hear voices in that silence."
"I don't believe I should complain because I wasn't invited to the Book Fair. My response is to continue writing. The greatest thing that happened to Lezama Lima was shutting himself up to write, at a time when very few people visited him, because visiting him meant a State Security interrogation."
"I won't leave Cuba because my family and my friends are my country. What's more, I don't want to have a long marriage with capitalism – I don't think it would work. I don't like seeing a 50-year-old woman be evicted from her home because she can't pay the bank."
"Cuba is my problem because it is my country, because I didn't spend my childhood in Madrid or Paris – my pain and my grief isn't there. [In those cities] I can't knock at a neighbor's to ask for salt or get them to go with me to the doctor. Dying in Cuba will be a dignified end for me."
Authors