Karl Marx A pululu
The comedy show Un trío a pululu (A trio a pululu), with the performances of Omar Franco, Irela Bravo and Edith Massola, will present from April 14 to 16 at the Karl Marx Theater, on Friday and Saturday and at 8:30 pm and on Sunday at 5:00 pm.
FAC in advance
FRIDAY, APRIL 14
8:30 p.m. Class of Contemporary Dance open to the public
Taught by the dancer and choreographer Osnel Delgado, director of the Mal paso Company.
Theater (Nave 3)
9:30 p.m. Dance, Special presentation of the CODA21 Company from Puerto Rico
Theater (Nave 3)
CODA 21 exposes the great classics of academic ballet, but also collaborates constantly with artists from all over the world due to its commitment to maintain itself in the latest trends of contemporary dance.
Program: Tempering Pas de deux. Choreography by Gina Patterson. 4 x tango. Choreography by Denisse Eliza and dancers from Coda21. Chung. Choreography and interpretation by Denisse Eliza. Violin Pas de deux. Choreography by Denisse Eliza and dancers from Coda21. Return with a choreography by Jesus Miranda and dancers from Coda21.
10:00 p.m. Projection of audiovisual materials of the XVI ICAIC Youth Exhibition
Theater (Nave 3)
.apk, Directed by Josue García / José A Fumero
Batería (Drum), Directed by Damián Saínz
Casa de la noche (House of the night), Directed by Marcel Bertrán
La máquina (The machine), Directed by Adolfo Mena Machine
Taxi, Directed by Luis Orlando Torres
Ornitorrinco (Platypus), Directed by Reynier Cepero Pérez
11:00 p.m. Nube Roja in concert
Concert Hall (Nave 4)
It is a Cuban band that bets on the sound and visual experimentation from the assimilation and re-contextualization of codes from music and universal art. They navigate in the most modern currents of pop with Indie influences and mixing genres like funk, rock and roll, jazz and electronic music.
SATURDAY APRIL 15
9:00 p.m. Fashion
"Trends 2017" Collection, Designer Manuel Hierro
Theater (Nave 3)
Cuban guayaberas of man and woman in their most contemporary version.
11:00 p.m. Concert by Leyanis Valdés
Concert Hall (Nave 4)
Pianist. Daughter of the Cuban pianist and composer Chucho Valdés. She graduated in 2004 from the Superior University of Classical Music Lucas Marencia, in Milan. She bets on Latin jazz, merging it with traditional Cuban music, but without losing our identity.
SUNDAY 16 APRIL
9:00 p.m. Ludi Teatro Company presents "El espejo" (The mirror)
Theater (Nave 3)
Directed by Mariam Montero. Musical play where 7 actors are given the task of radiating the text "The comb and the mirror" by Abelardo Estorino. In the outstanding radial space "Your heart novel", the character of Rosa wants to recover the love of Cristóbal and she does the impossible to obtain it. Tinted such moments of the plot with the charms of music and dance.
11:00 p.m. Concert by Yasek Manzano
Concert Hall (Nave 4)
He is a virtuous Cuban trumpet player and composer. He was a pupil of the well-known trumpeter Winston Marsalis. He learned from pure American jazz and nurtured his roots, giving them form and style. Today, he is considered a reference within the Cuban jazz world. He has shared scenarios with important musicians such as Bobby Carcassés, Celia Cruz, Los Van Van, Irakere, Roy Hargrove and Nicholas Payton, and the British band Simply Red.

BK2 in the Llauradó
The university group Espacio Theater, presents premiere of the play BK2, by Elio Fidel López. With functions on Fridays and Saturdays at 8:30 p.m. and Sundays at 5:00 p.m., the play deals with a university student who designs a life strategy in order to continue his studies. In order to achieve it, he breaks the codes, customs and established rules and faces the ethical dilemma of good and evil.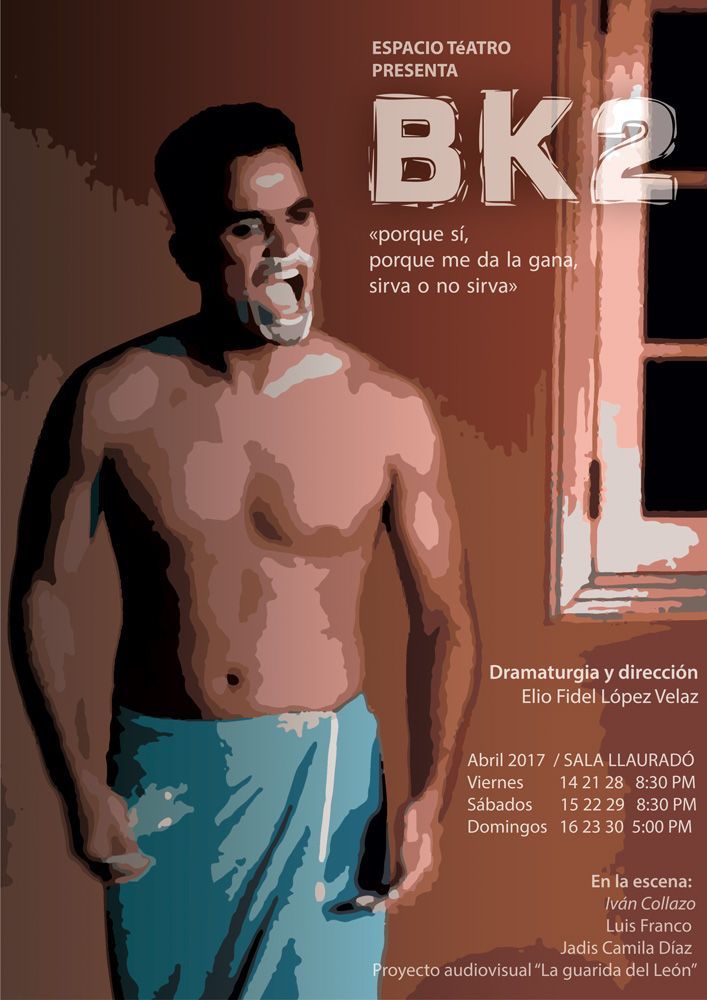 More departures from El ciervo…
Clarinets in Saint Philip Neri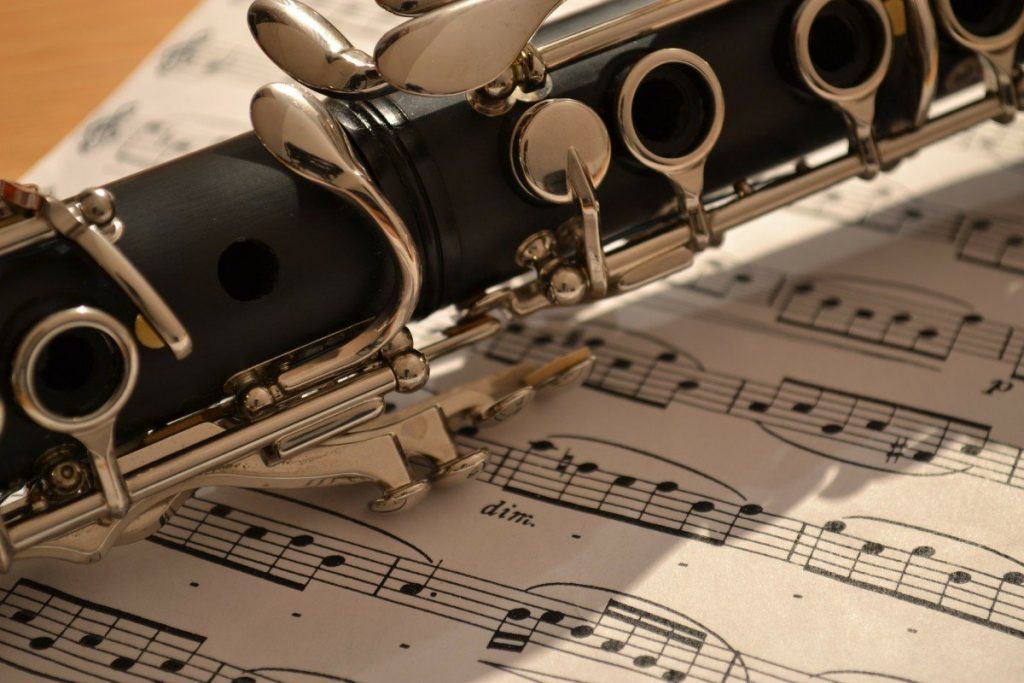 The Clarinet Festival continues in the Saint Philip Neri Oratory. As part of the concerts, the clarinet quintet Viajando pelo Brasil, next to the Duo D'accord, the quartet Soloists from the future, the quartet from the University of the Arts and the Cuban Quartet of Clarinets will be presenting on Friday 14 at 6:00 pm and Saturday 15 at 4:00 pm.
Friday 14
Concert of the Clarinet Quintet " Viajando pelo Brasil " Sao Paulo, Brazil
Guest: Patricia Perez
Bolacha Queimada – Radamés Gnattali – Arrangement: André Fajersztajn
Duas Contas – Boy – Arrangement: André Fajersztajn
Água e Vinho – Egberto Gismonti – Arrangement: Bruno Avoglia
Concert – Aaron Copland – Re-elaboration for 5 clarinets and clarinet by Bruno Avoglia. Soloist: Patricia Pérez Brito
Viajando pelo Brasil – Hermeto Pascoal – Arrangement: Bruno Avoglia
Baião de 3 – Raphael Augusto
Domingo no Parque – Gilberto Gil – Arrangement: Bruno Avoglia
Bachianas brasileiras N°4 Aria (Sertão do Caicó) – Heitor Villa-Lobos – Arrangement: Bruno Avoglia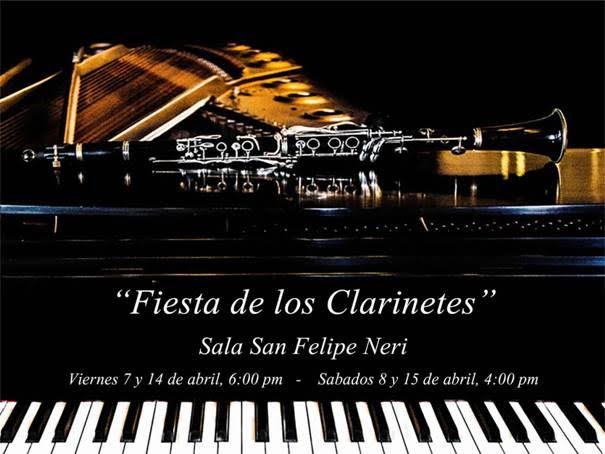 Saturday 15
Evening in Havana by J. M. Vitier / Dúo D'accord
Divertimento of Igor Frolov – Quartet / Soloists of the Future and Marita Rodriguez
Cantilena by Louis Cahuza / Maray Viyella and Marita Rodriguez
Fantasy Capricho Op.118 by Charles Lefebvre / Alejandro Calzadilla and Marita Rodriguez
6a. Valsa Brasileira. By Francisco Mignone / Patricia Perez
Tribute to Paganini by Bela Kovacks / Mariolys Rivas
Soundspelles Fantasy 1986″ by Meyer Kupferman / Dunia Andreu
Three Preludes by George Gershwin / Quartet of the University of the Arts
From the Distance of Janio Abreu / Janio Abreu
Allegro of Sonata by Andrés Alén / Janio Abreu and Marita Rodriguez
Sete Anéis by Egberto Gismonti
Bolacha Queimada by Radamés Gnattali / Quintet "Traveling through Brazil"
Don Rafa by Rafael Inciarte Brioso
You will stay by Alberto Barreto
Mambo Caliente by Arturo Sandoval / Cuban Clarinet Quartet
Where is Pupy going to play?
Pupy y los que son son it is performed at the House of Music from Miramar (35 Ave. corner to 20 St., Miramar, Playa), this Sunday from 5:00 p.m. to 9:00 p.m.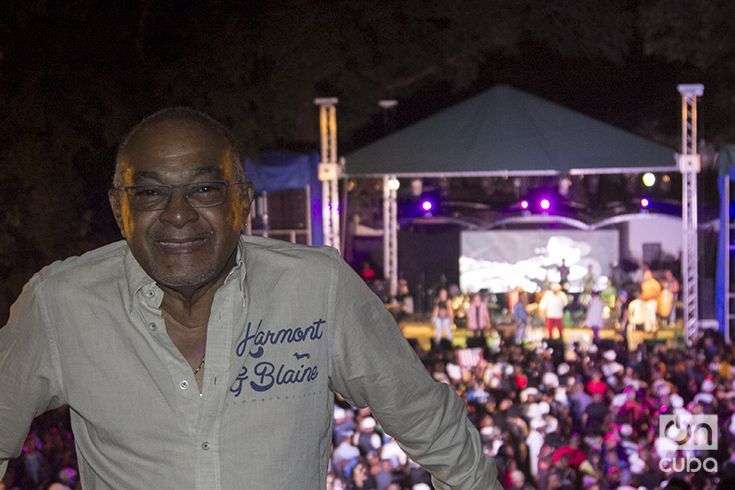 Spanish dances at the Martí
The Spanish Ballet of Cuba continues the festivities for its 30 years in the Martí Theater. Emblematic pieces that have dressed the genre through time, unforgettable authors who have made us feel the beat of the rhythm in our blood, genuine passion that has crossed oceans and latitudes to vibrate deep in hearts come on the scene with the show Impronta Hispana del Ballet Español de Cuba, with direction by the master Eduardo Veitía.
The functions will be on Friday and Saturday at 8:30 pm and on Sunday at 5:00 pm.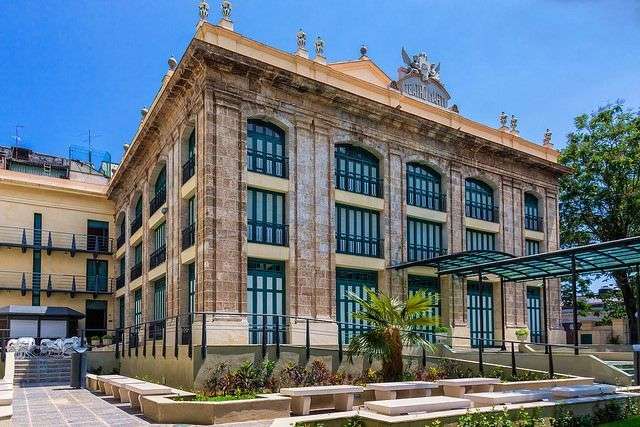 International Psychoballet Encounter
The National Psychoballet Group from Cuba and Psychoballet Puebla organize the International Encounter of Psychoballet: Links, science, art and inclusion, to be held from April 10 to 15. The event will allow the exchange of artistic and therapeutic projects between Psychoballet colleagues and other disciplines related to art, education and health. Conferences, round tables, presentations, workshops, talks and an artistic festival will be some of the cultural actions planned for the event, including book presentations and photo exhibitions.
The International Encounter of Psychoballet is sponsored by the Department of Cultural Management of the Office of the Historian of Havana city; the House of Africa, the House of the Pious Work, the Houses of the Benemérito de las Américas Benito Juárez and Simón Bolívar, as well as the Psychoballet Puebla.
As part of this meeting, workshops will be held on April 11, 12, 13 and 14 at the Rumiñahui Park, and workshops are also planned during those days in the House of the Pious Work, whose patio will host the closing ceremony of the event on April 15, at 10:00 am.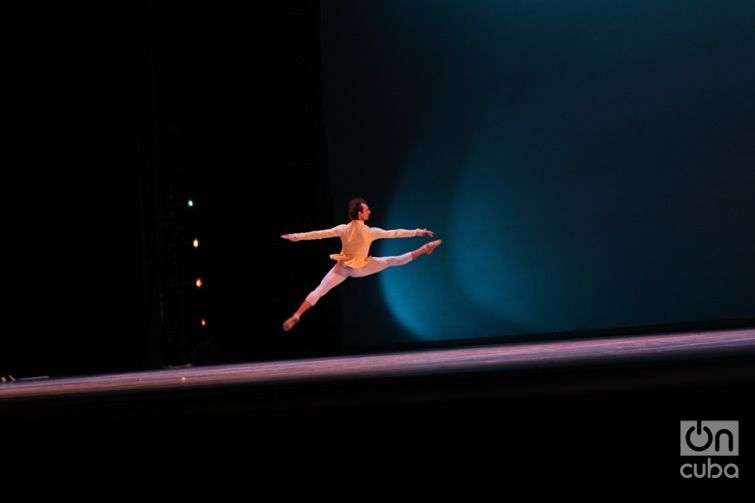 Fantastic cinema from the lunettes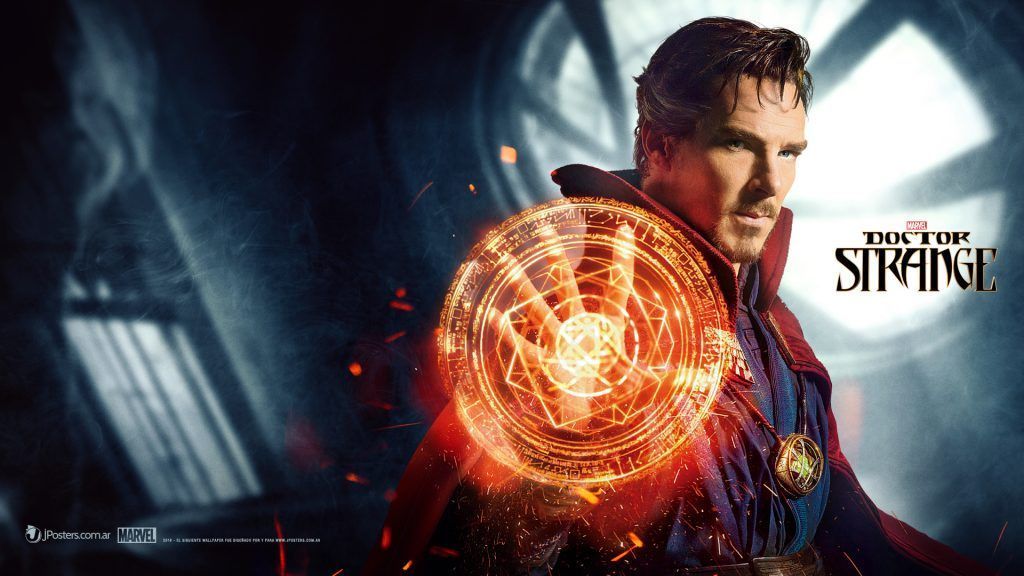 The American film Doctor Strange, directed by Scott Derrickson and starring Benedict Cumberbatch, Chiwetel Ejiofor, Rachel McAdams, Mads Mikkelsen, Tilda Swinton, Benjamin Bratt and Michael Stuhlbarg will be shown at Yara, Chaplin and Infanta cinemas until next April 16. The fantastic film, released last year, tells the story of Dr. Stephen Strange whose life changes forever after a car accident that leaves his hands badly wounded.
When traditional medicine fails, it is forced to seek hope and a cure in an isolated community in Nepal called Kamar-Tajdon where it discovers not only a recovery center but also the front line of a battle against dark and hidden pawn forces committed to the destruction of our reality.
In a short time, Strange, armed with his newly acquired magical powers, is forced to choose between returning to his old life of wealth and prestige and giving up on everything to defend the world as the most powerful magician on the planet.
 https://www.youtube.com/watch?v=HSzx-zryEgM" Against the poets 
Three at the Visual Arts Development Center
In order to hallucinate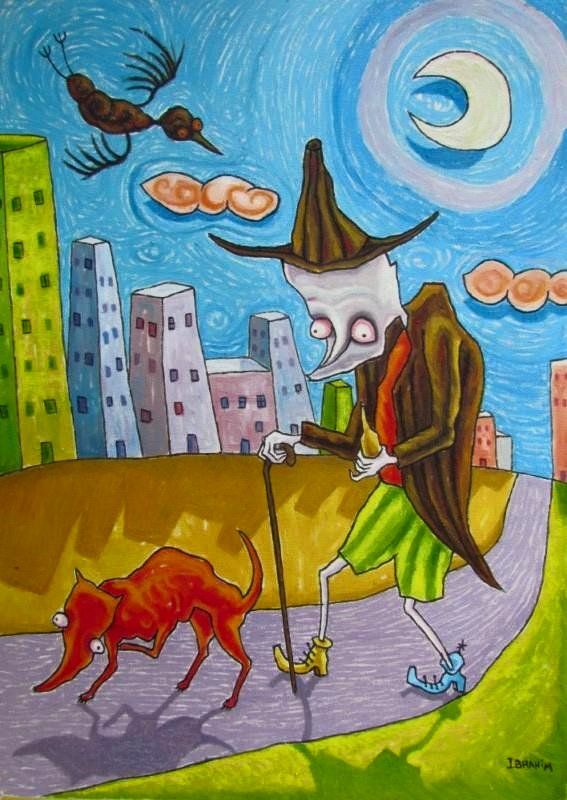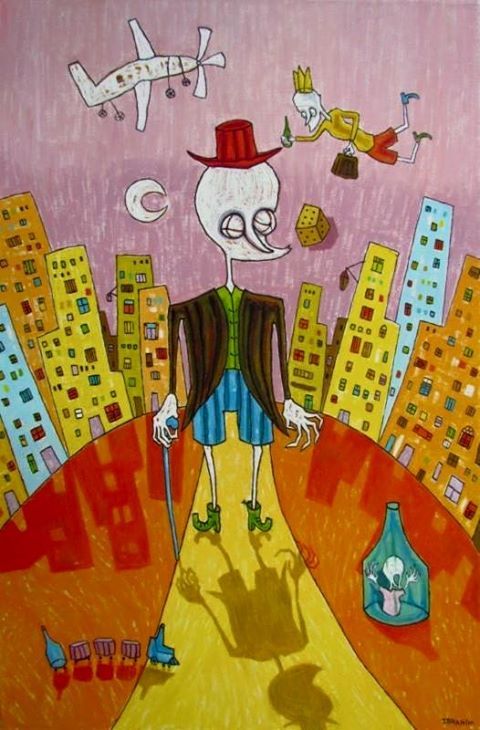 Authors