Kelvis in Miami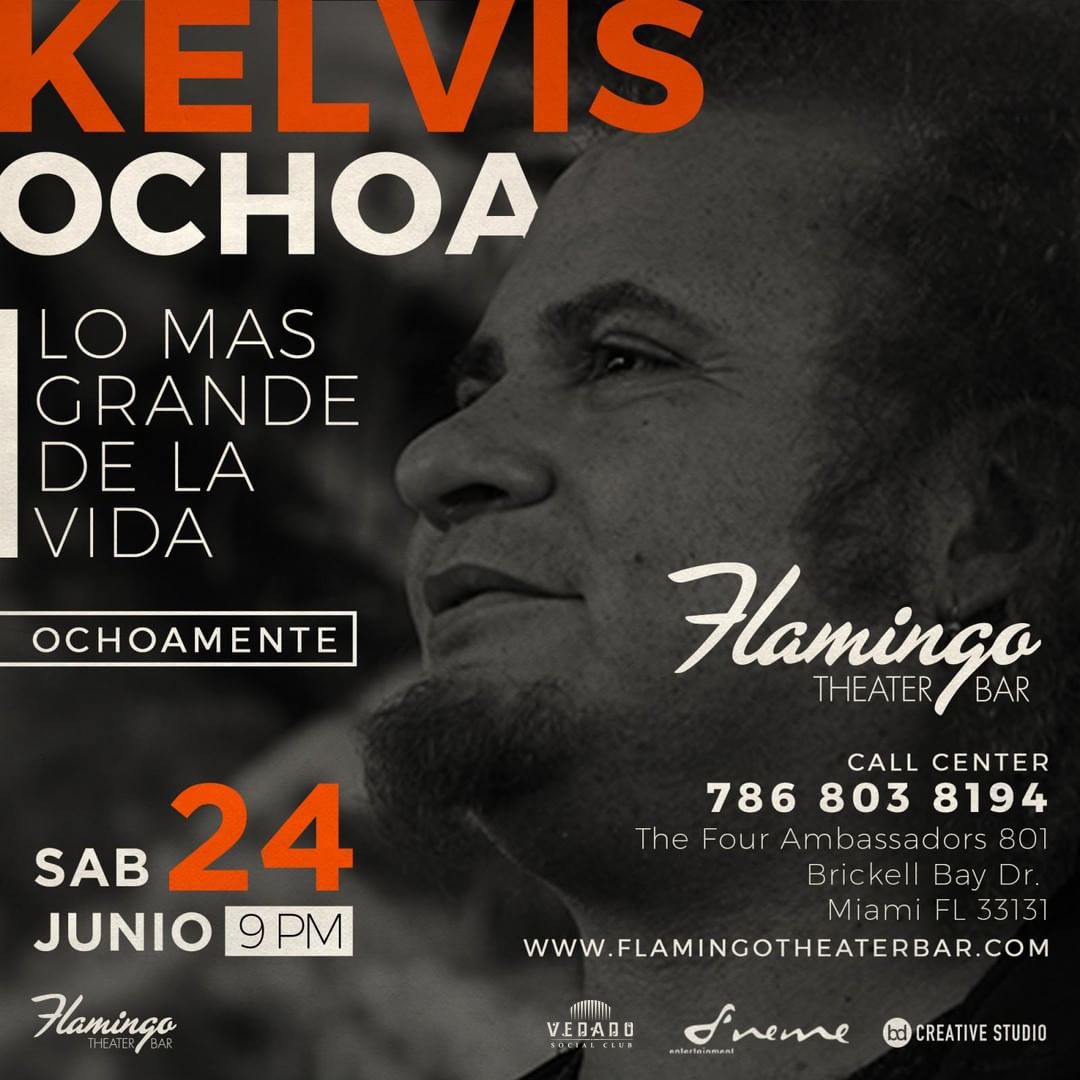 Tomorrow June 24th at 9 pm the Cuban singer-songwriter Kelvis Ochoa will perform at the Flamingo Theater Bar. Kelvis's guest will be Descemer Bueno.

Silvio in the neighborhoods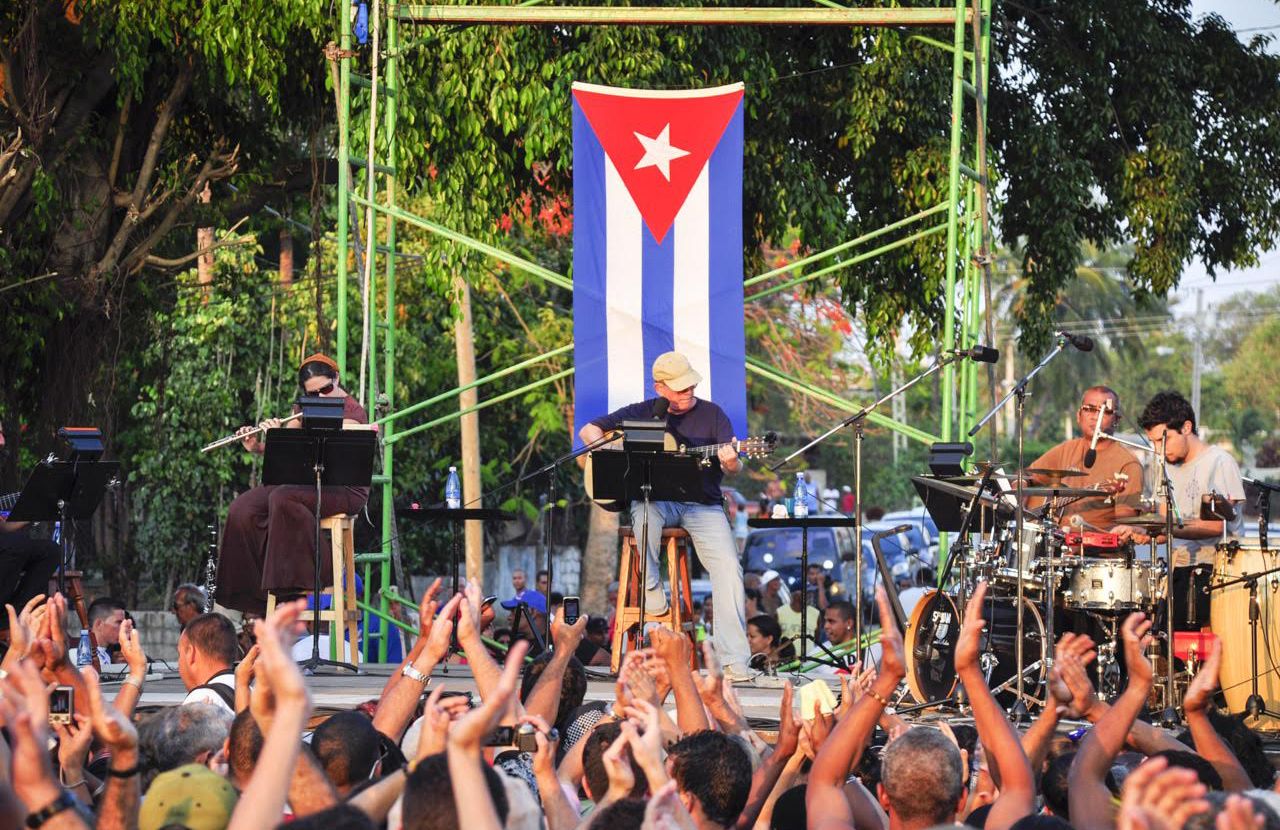 Next June 30th at 7 pm Silvio Rodriguez will have another concert as part of his neighborhood tour. This one will take place at San Francisco de Asis Square in Old Havana.
Cuban Group Frasis will be the guest and trio Trovarroco, Niurka Gonzalez, Jorge Reyes and Oliver Valdés will also join them.

Gente de Zona tours in EE.UU.
Randy Malcom and Alexander announced their first USA tour for August-September 2017. The opening concert will be at The Hollywood Bowl in L.A on August 9th and the last one is schedule for September 10th at Foxwoods Resort Casino in Mashantucket, Connecticut. The tour includes 20 concerts in 13 states.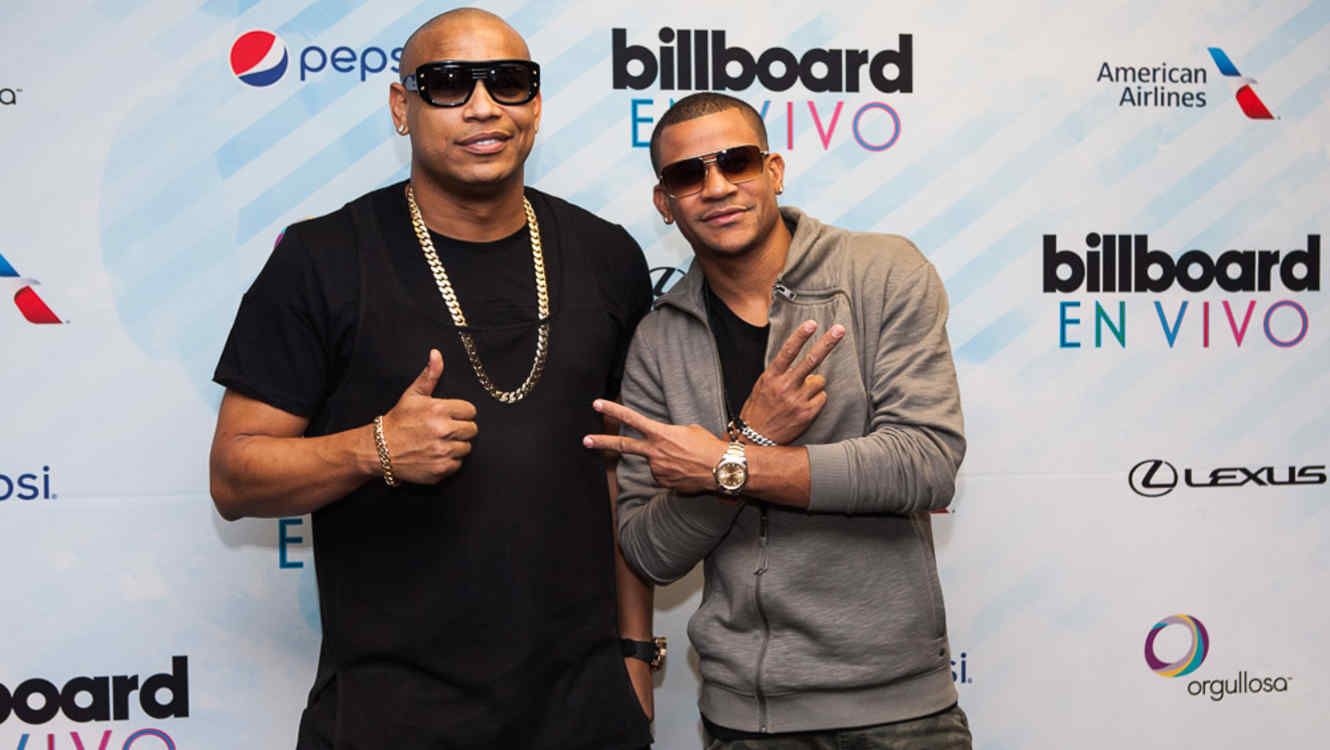 We will keep you posted about this tour.
Life changed Diana and Gente de Zona
Today, Cuban artists release their new clip together "La vida me cambió". The theme was filmed at the Casino Deportivo, La Havana, and is directed by Alejandro Pérez.

Pa conectar sentimientos with Peace
Raúl Paz closes today at 8:30 p.m. in the Staircase of the University of Havana his tour by Cuba Pa conectar sentimientos. After 20 presentations by the universities and the main theaters of the provinces, Paz proposes this "Festival of all the arts" that from the afternoon will start with activities in places close to the University, like Coppelia, Yara and Pavilion Cuba.
In addition, at 2 p.m., in the Escalinata will begin the live production of a large and masterful mural made by several of the most prestigious Cuban artists such as: Eduardo Roca (Choco), Flora Fong, Pedro de Oraá and Juan Moreira.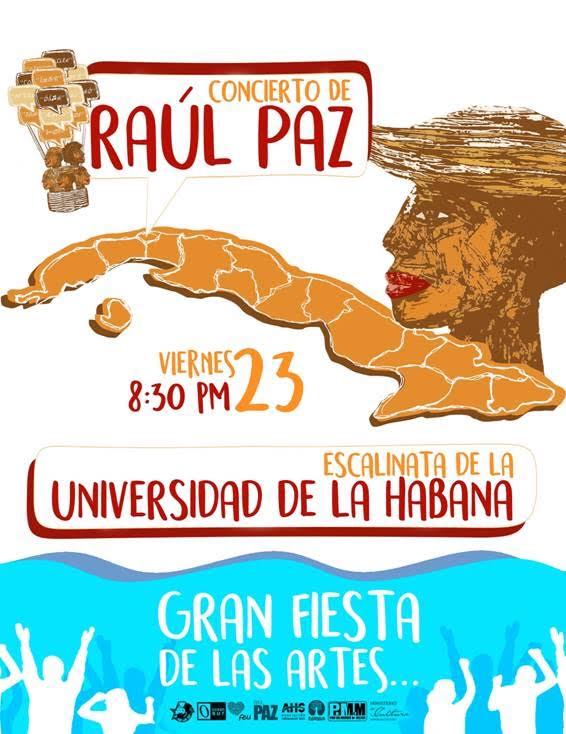 Minnesota Youth Symphonies in Cuba
There will be one only concert of the Minnesota Youth Symphonies this Sunday 25th at 11 am in Covarrubias Hall at the Cuban National Theater.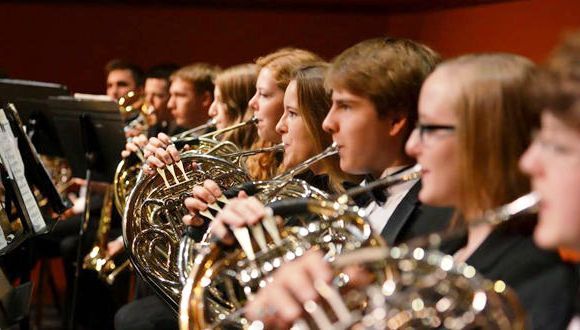 Concert at La Marca
Today 8:30 pm is the occasion to listen a mix of different stiles and genres in tattoo studio La Marca in the very heart of Old Havana (Obrapía 108C e/ Oficios y Mercaderes). Singer Noslén Garcia Porrúa and his Efusión project will perform.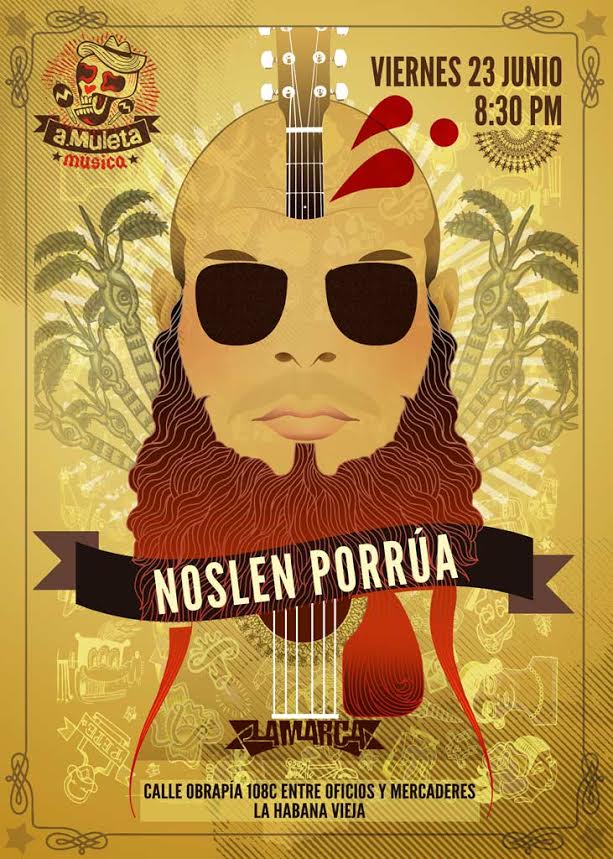 She, I and Trova
The First Encounter of Singer Women She and I will take place in Havana from June 21st to 25th. Prestigious Cuban popular music singers and composers will gather at Casa del Alba, EGREM, Fine Art Museum and Jardín de la Gorda (Centro Iberoamericano de la Décima y el Verso Improvisado)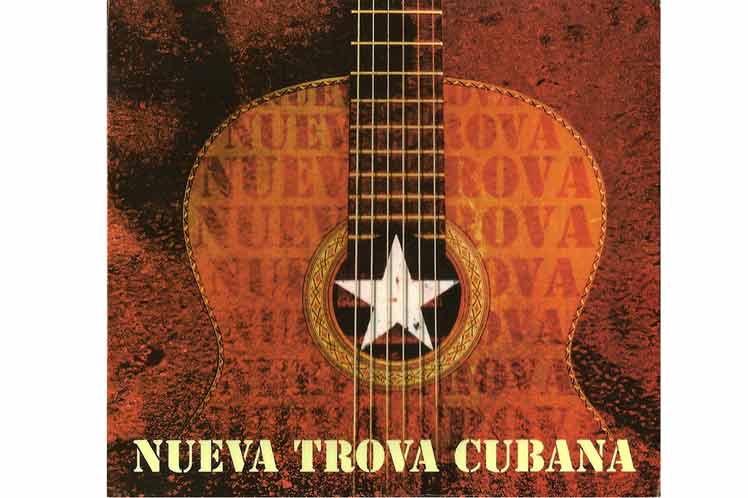 Duo Ondina in concert
The flout player Niurka González and pianist María del Henar Navarro will offer the second "Anniversaries "concert tomorrow 24th at 6 pm in Basílica Menor of San Francisco de Asis Convent.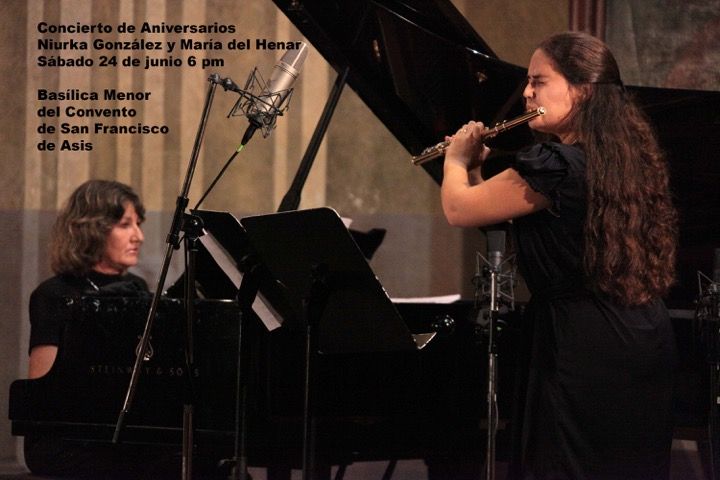 Ivette Cepeda's Spots
This Cuban interpreter will be today at 8 pm in her regular concert at Telégrafo Hotel. Cepeda also will perform on Sunday at 7 pm in El Tablao of The Great Theater of Havana.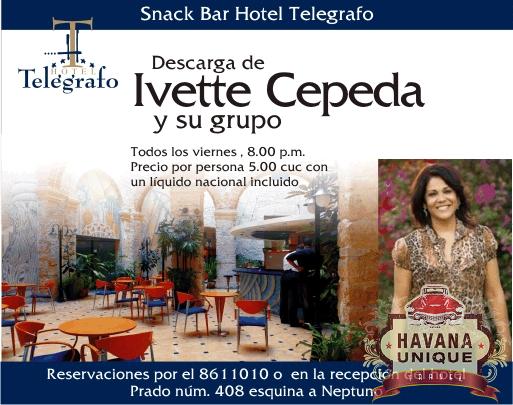 Telmarys at King Bar
Telmarys will have a concert tomorrow in the nightclub King Bar (23rd St. between D and E St., Vedado) at 11 p.m. She is one of the former singers of Free Hole Negro and Interactivo groups.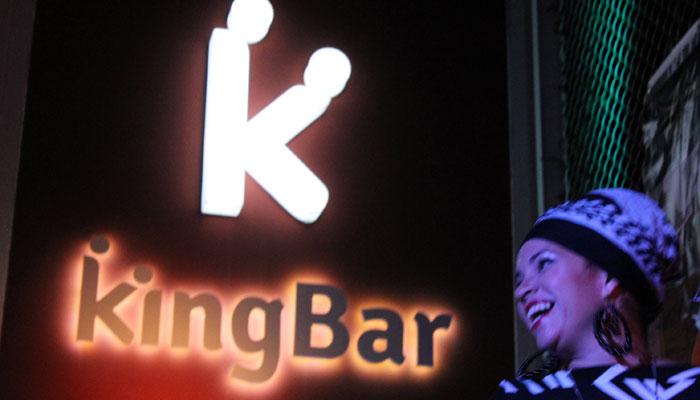 Electronic music at EFE Bar
Playing today Djoy of Cuba, tomorrow Dj Chimachine and on Sunday, Habana Acoustics. This is a small spot with a very diverse billboard located at 23rd St. between E and F St., Vedado.
Becker and Figueiral at Pepito's Bar
Today at 11 pm in Barbaram Pepito's Bar will be the regular concert Trova to Live with Mauricio Figueiral. Same time on Saturday will be Fernando Becker and on Sunday at 7 pm Discotemba Barbaram, dance music for the not so young.

Musicalia 2017
International Piano Festival and Contest Musicalia 2017 takes place until next Sunday at San Felipe Neri and Lyceum Mozartiano in Havana. There are 18 musicians from Bolivia, Costa Rica, Guatemala, Dominican Republic, Mexico and Cuba.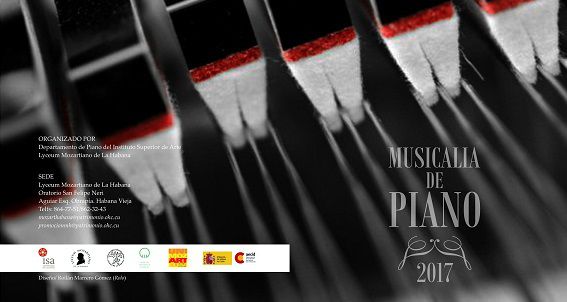 New season of the Cuban National Ballet
The Cuban National Ballet will present classic and contemporary ballets this Saturday at 8:30 pm and Sunday at 5 pm in the Great Theater of Havana Alicia Alonso. Danzon Time with choreography by Eduardo Blanco will be the opening, follow by Me, you, him and her, In the light of your songs and Paquita's grand pass.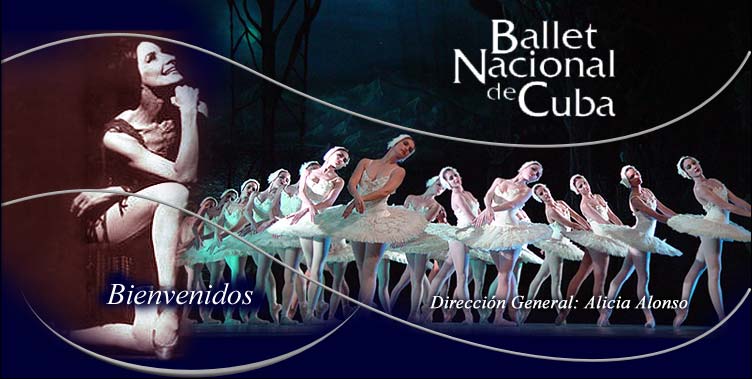 Lizt Alfonso Dance Cuba Choreograph Contest comes back
The XIX Lizt Alfonso Dance Cuba Choreograph Contest will have today its awards night at 8:30 pm in Avellaneda Hall of the National Theater. This contest is the first of its kind in Cuba since 1995.

Danzon to dance and think
The International Danzon Festival Habana 2017 is taking place until June 25th in Caribbean Association of Cuba, America and Mella theaters and other nightclubs.

 Irene Rodriguez Company at Martí Theater
Recently renovated José Martí Theater will host next June 24th – 25th at 5 pm the First Graduation of Spanish Dances Professional Workshop of Irene Rodriguez Company.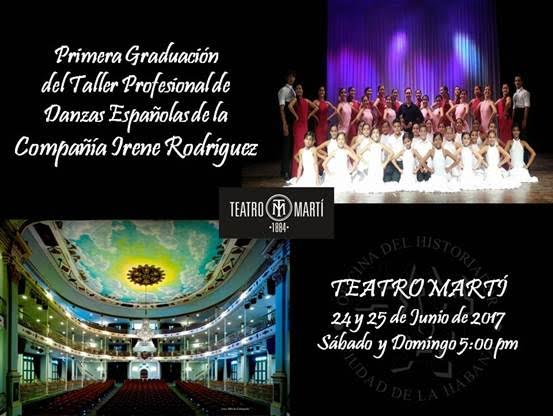 Moisés Finalé in Collage Editions
Today at 2:30 pm in the Hispanic-American Culture Center, Moisés Finalé will present his catalogue from Collage Editions. This volume puts an end in Finalé personal exhibit The weight of its body.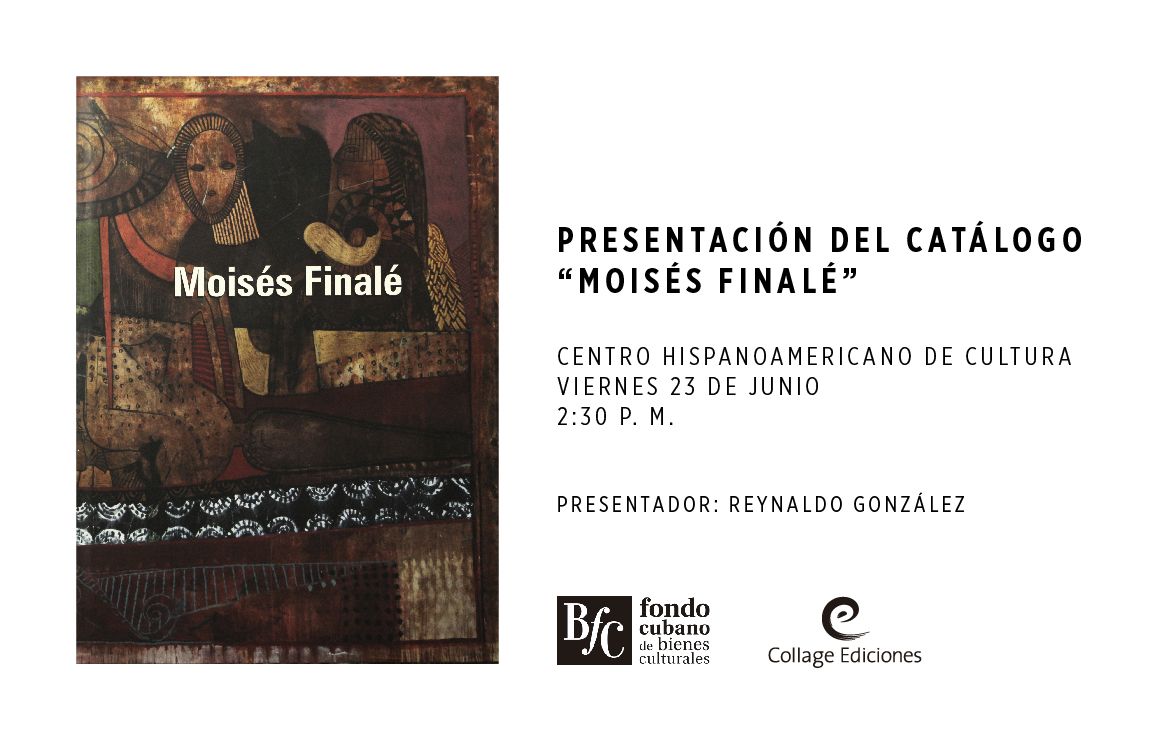 Habaneras and Guajiros by Servando
The exhibition "Look at me this way" is a selection of Servando Cabrera Moreno paintings. The opening will be today at 5 pm in Habana Gallery.
The Simulation Room
Today at 6 pm will take place the personal exhibition opening The Simulation Room by the artist Rubén Alpízar. It will be open to the public until July 28th.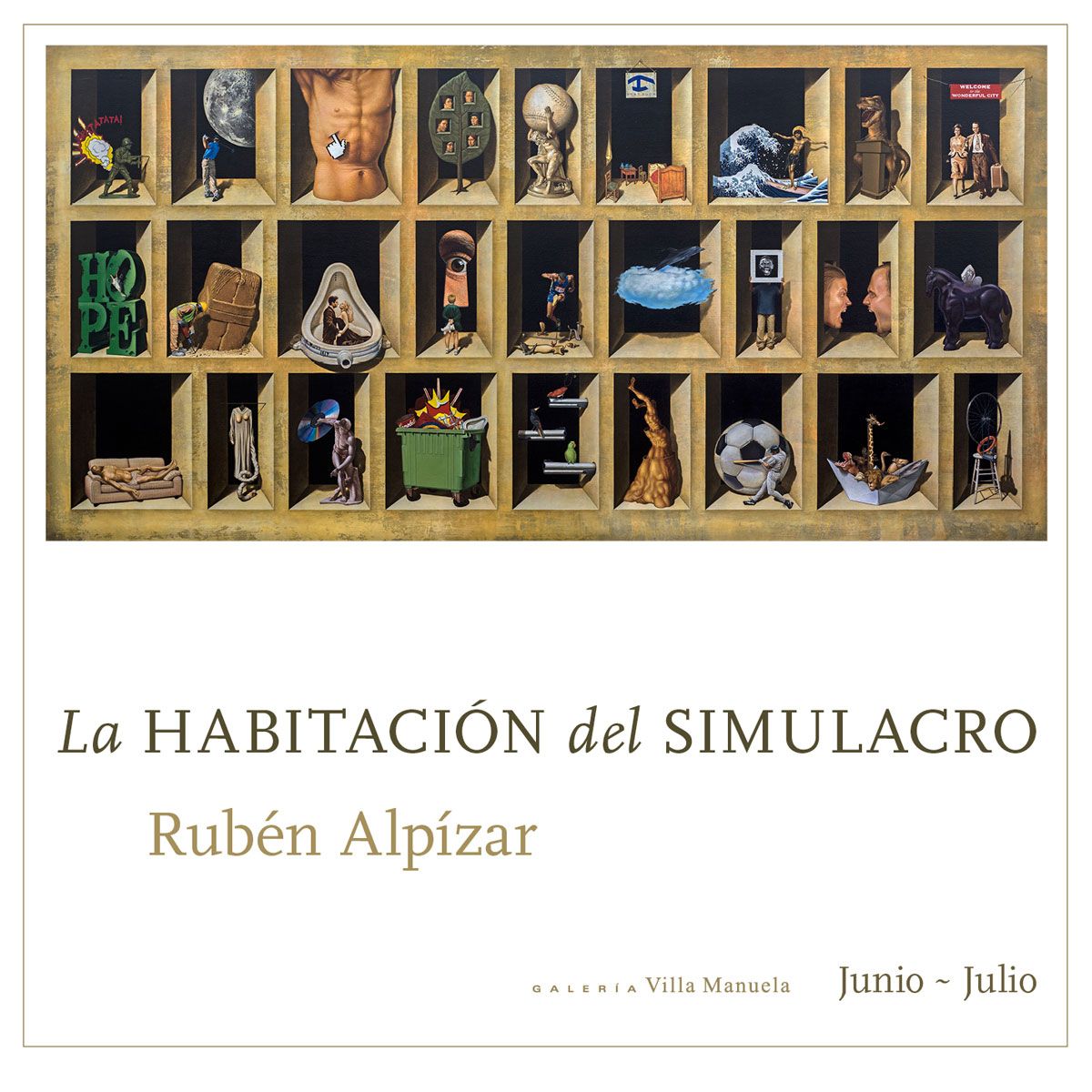 Portraits
The photograph exhibit Portraits by Danay Nápoles will be open today at 6 pm in Taller Gorría Gallery (San Isidro St. 214 between Picota and Compostela St.) until July 24th.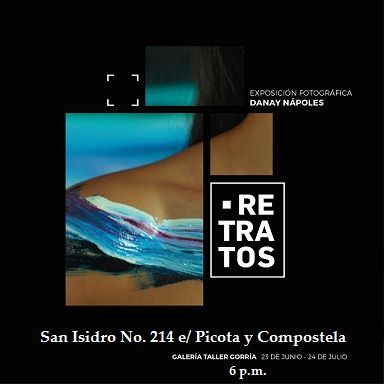 Ponjuán at 45 rpm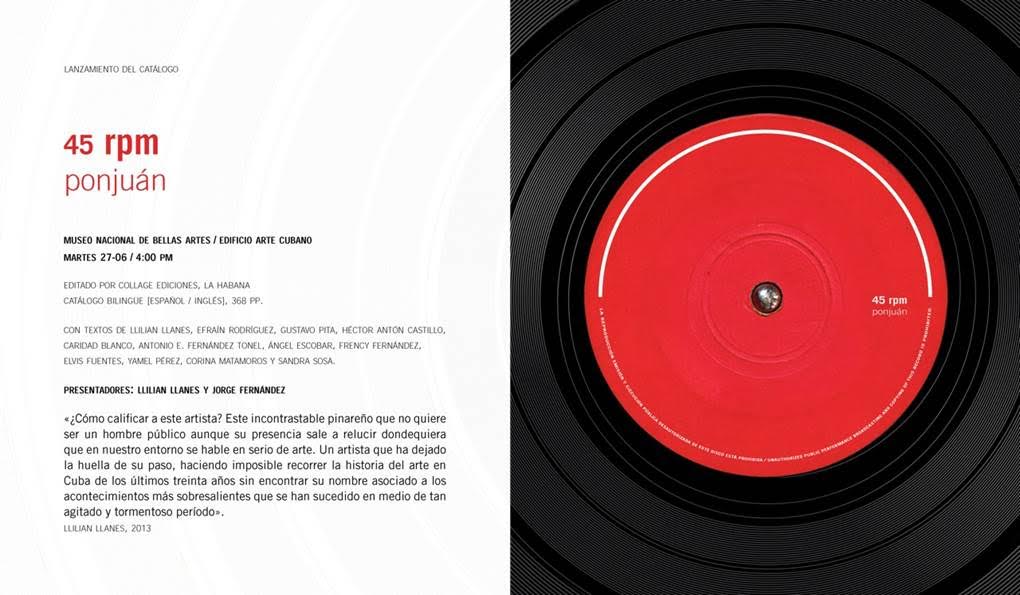 Jules Vernes in Havana
The Second International Vernes Congress will begin on June 28th to 30th in House Victor Hugo of the Historical Center (O'Reilly St., 311 between Habana y Aguiar St.). The event will take the subject "Jules Vernes's extraordinary travels" as the central topic and researchers from eight countries will participate.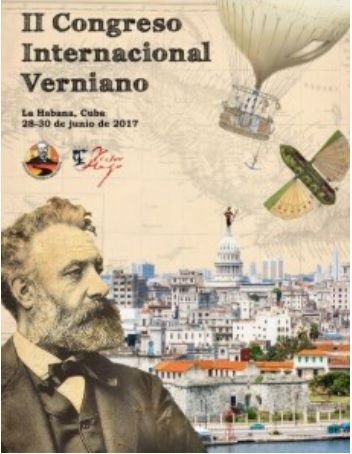 New artist in Spiral Collection
Ten new titles under Spiral Collection are the most recent release of Artecubano Editorial Seal. The presentation will take place today at 3 pm in Cultural Center Dulce María Loynaz.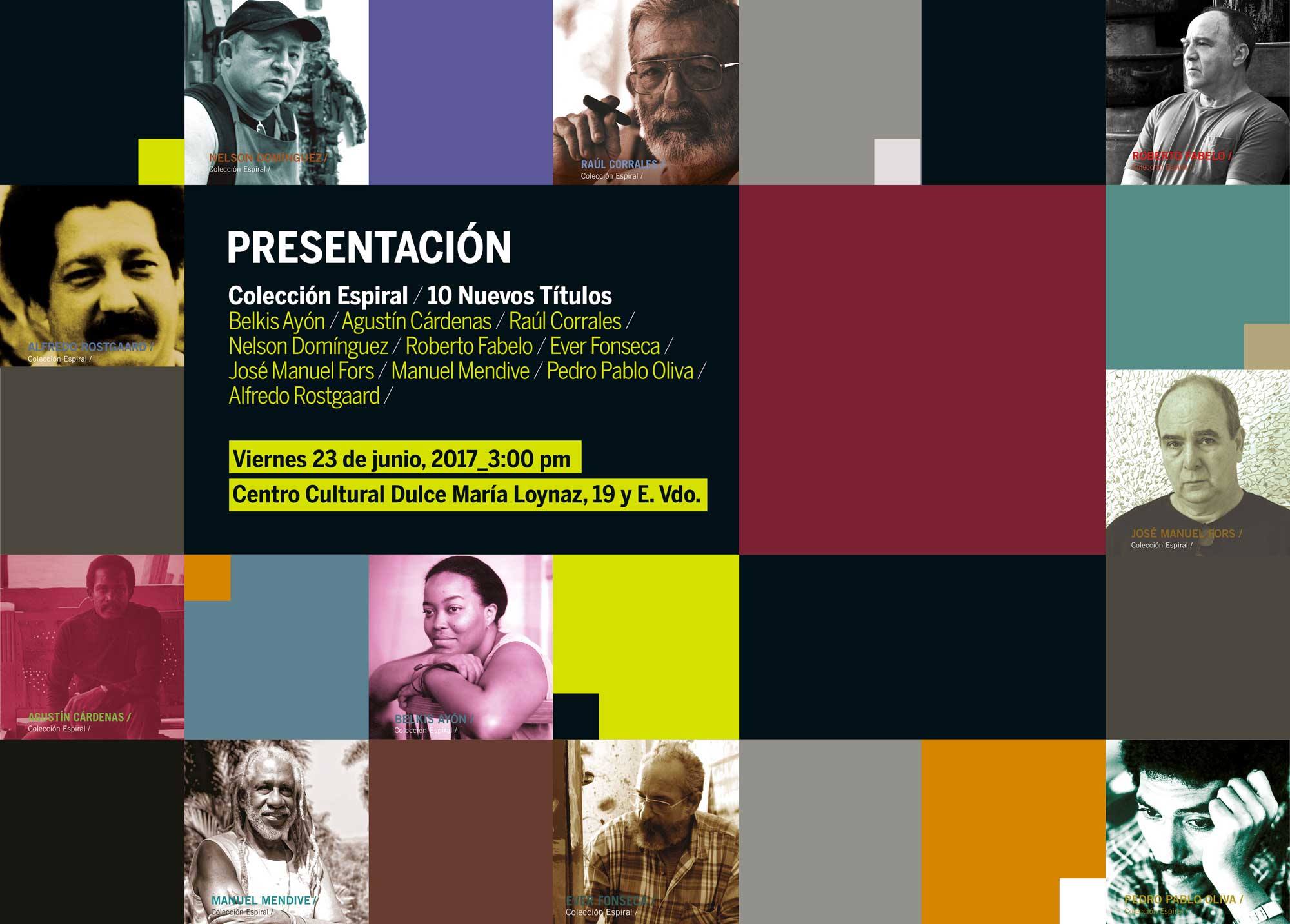 Cubans arrive to the clouds
Kubanos in the clouds is a comedy show for this weekend at 9 pm in Karl Marx Theater.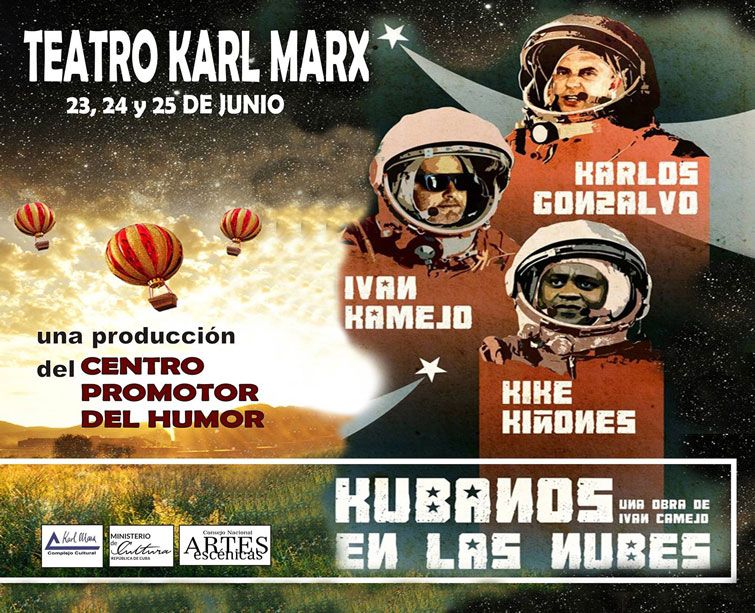 Last Coffee
D'Dos Company Theater directed by Julio César Ramírez presents the play Last Coffee in Cultural Center Raquel Revuelta (Friday and Saturday at 8:30 pm, and Sunday at 5 pm).
Following the steps of the scene
The International Summer Laboratory Scenic Traspasos 2017 will take place from June 25th to July 2nd. About 250 participants from several countries will assist. Before it begin, the Argentinian professor and critic Jorge Dubatti will offer two lectures on Friday and Saturday at Manuel Galich hall.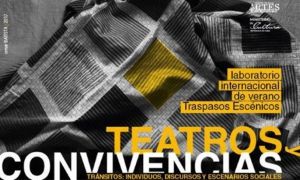 German cinema starting today
The XXIII Week of German Cinema presents six films in 23 y 12 Movie Theater at 6 pm everyday. Today will be Me and Kaminski, tomorrow Wild, on Sunday 24 Weeks. Later on audience could watch 4 Kings on 28th, Herbert on 29th, and last day Stefan Zweig: Goodbye to Europe.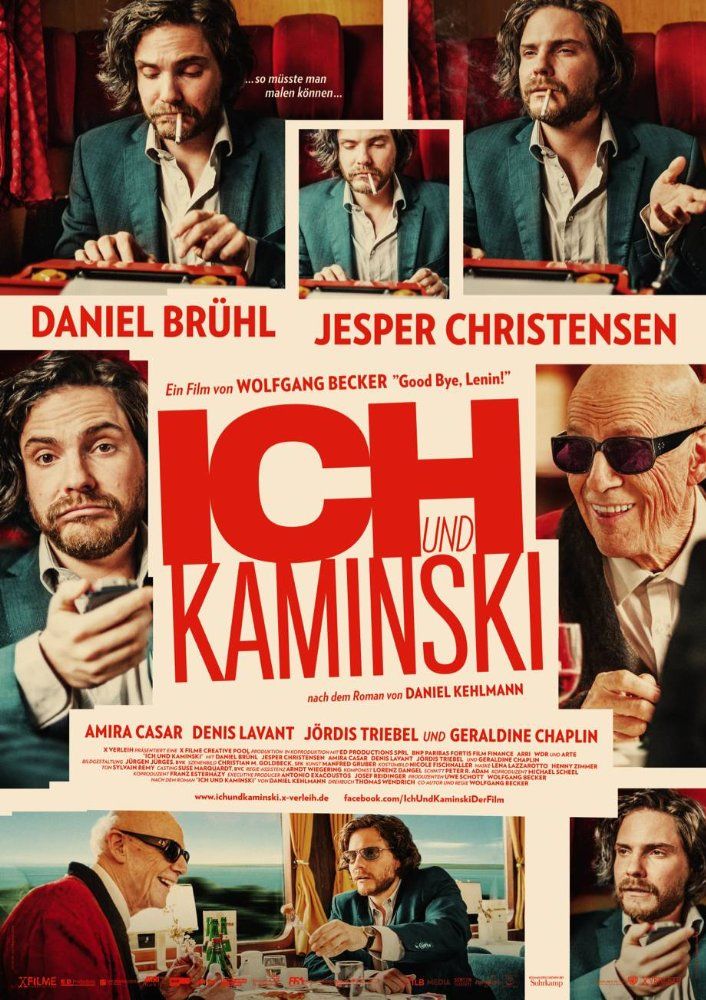 Me and Kaminski: Young journalist Sebastian Zöllner is writing an article on artist Manuel Kaminski. Zöllner hopes that Kaminski dies soon, so that he can cash in on his article.
Wild: An anarchist young woman breaks the tacit contract with civilization and fearlessly decides on a life without hypocrisy or an obligatory safety net.
24 Weeks: A happily married woman has a daughter, and is already six months pregnant when she has doubts if she really wants another child, as this might effect her career too much, and wonder if she should choose the option of a late-term abortion.
4 Kings: Christmas is approaching, and with it, the desire for harmony, beauty, light and hope. Being unable to cope with her parents' conflict, Alex (16) makes a radical decision. A day later she finds herself in the adolescent psychiatric emergency unit. There she meets three other young people: Lara (17), the striking daughter from an academic family, who's having acid flashbacks; shy Fedja (16), who is being bullied at school; and violent Timo (17), who has just been moved from the closed ward. Under the care of the young psychiatrist Dr. Wolff (38), they will spend a Christmas together that none of them will ever forget.
Herbert: A former East German boxing champion reduced to working as a bouncer and debt collector is forced to reflect on his life when he is diagnosed with a fatal disease.

Dance, Cinema, Jazz and Rock at FAC
This week in the Art Factory assistants could enjoy today at 8:30pm an open contemporary dance class by Osnel Delgado, dancer, choreographer and director of Mal Paso Company. An hour later at Nave 3 will be presented the play Flesh directed, choreograph and interpreted by Alex Taran, cofounder and artistic director of Bistoury Physical Theatre and Film.
Later, at 11 pm in the Concert Room (Nave 4) will play the famous Cuban pianist Alejandro Falcón. At midnight there will be an Open Jam with group Jazz tu sabes in Nave 1.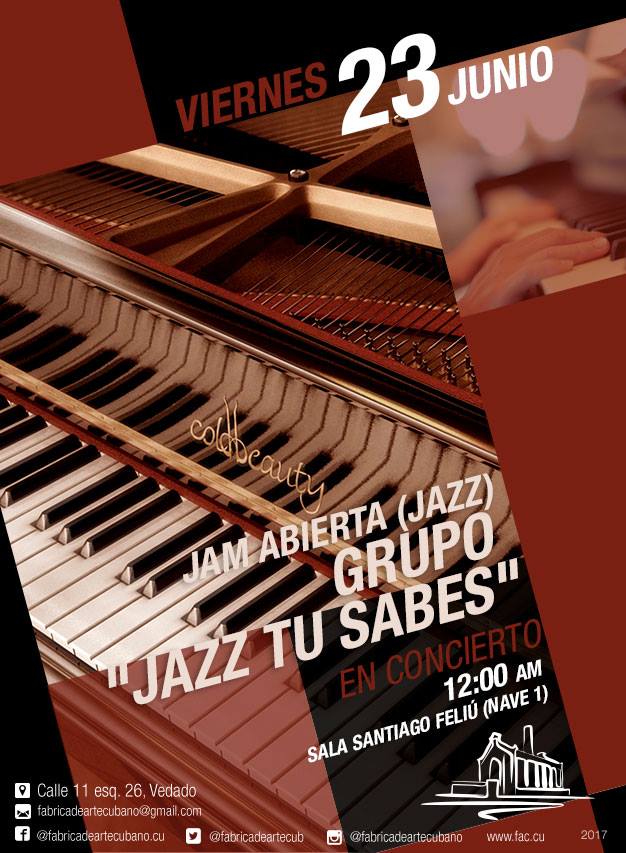 On Saturday at 9 pm Trusas Vanesa will present the Summer Collection 2017. At the same time in Nave 1 will take place an Open Electro Jam with guests from Brasil, EE.UU. and Cuba. Last but not least, at 12 am in Nave 1 there will be a Rock 'n Roll concert with the band La Vieja Escuela.
Last day of the weekend reserves a Lien and Rey concert at 10 pm in Nave 1. By 11 pm at Nave 4 Cuban rock band Tendencia will play to end the day.
Authors