This week we start off OnCuba's Billboard with the Zenit Tattoo Studio. PIN-UP GIRL is the initiative of designer Yudit Vargas in order to make visible from another aspect women's empowerment, with tattoos, free and capable of doing everything. This is the first invitation of the Visual Arts: a late afternoon with expos, music, tattoos and more. Therefore, the first recommendation is in Santa Fé, but we have more, much more.
Along that same line there are several expositions with different styles and artists. In Cinema, an homage to María Callas for the 41 years of her death and the screening of the documentary Días de Diciembre, by filmmaker Carla Valdés León. In Music, artists celebrating, premiering CDs or in their usual spaces, a bit of all to choose from. In Dance, the reposition of two pieces by Danza Teatro Retazos in their Las Carolinas venue. And in Theater, a Mexican company that will surely interest you, as well as other plays to enjoy the art of the stage in Cuba.
Come back next week because there will be more for all tastes. For the time being, click on the banner and choose what you want to do. You have a week of events to enjoy. We'll see you around!
Women's empowerment in Zenit Tattoo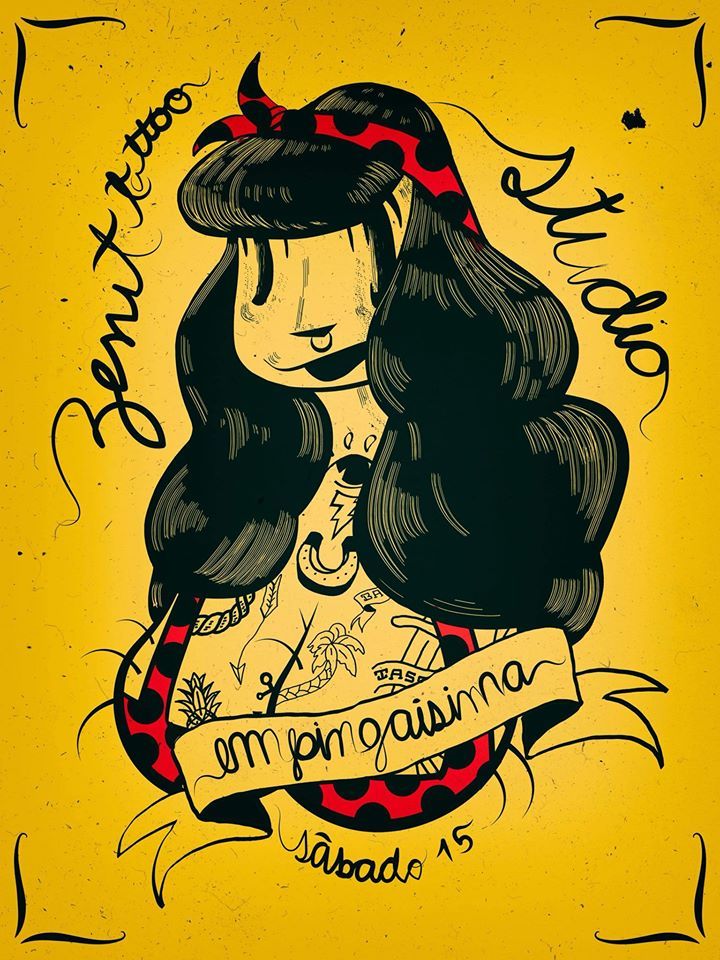 PIN-UP GIRL is another of initiative by designer Yudit Vargas together with the Zenit Tattoo team to make visible another way of women's empowerment, with tattoos, free, capable of doing everything, PIN-UP, which is a lifestyle, an attitude.
Tomorrow, Saturday 15, starting 11 a.m., works sent by artists of several art manifestations related to this lifestyle will be on display in the studio (114 286th Street, between 1raA and 1raB, Santa Fé), in addition to PIN-UP models walking among the persons throughout the expo, and two bands will accompany the day: Cuban Lions, a reggae group of musical producer Dj Lápiz, and the Manopla punk band from Matanzas. There will also be tattoos commemorating the event. More than enough reasons for you to come to Zenit Tattoo.

Women in Korda's lens
The personal exposition Obsesiones interrumptas. La mujer en la fotografía de Alberto Korda, dedicated to the 90 years of the birth of the important Cuban photographer, will be inaugurated today Friday 14 at 6 p.m. in the Fototeca de Cuba (307 Mercaderes Street, Plaza Vieja, Old Havana, Havana).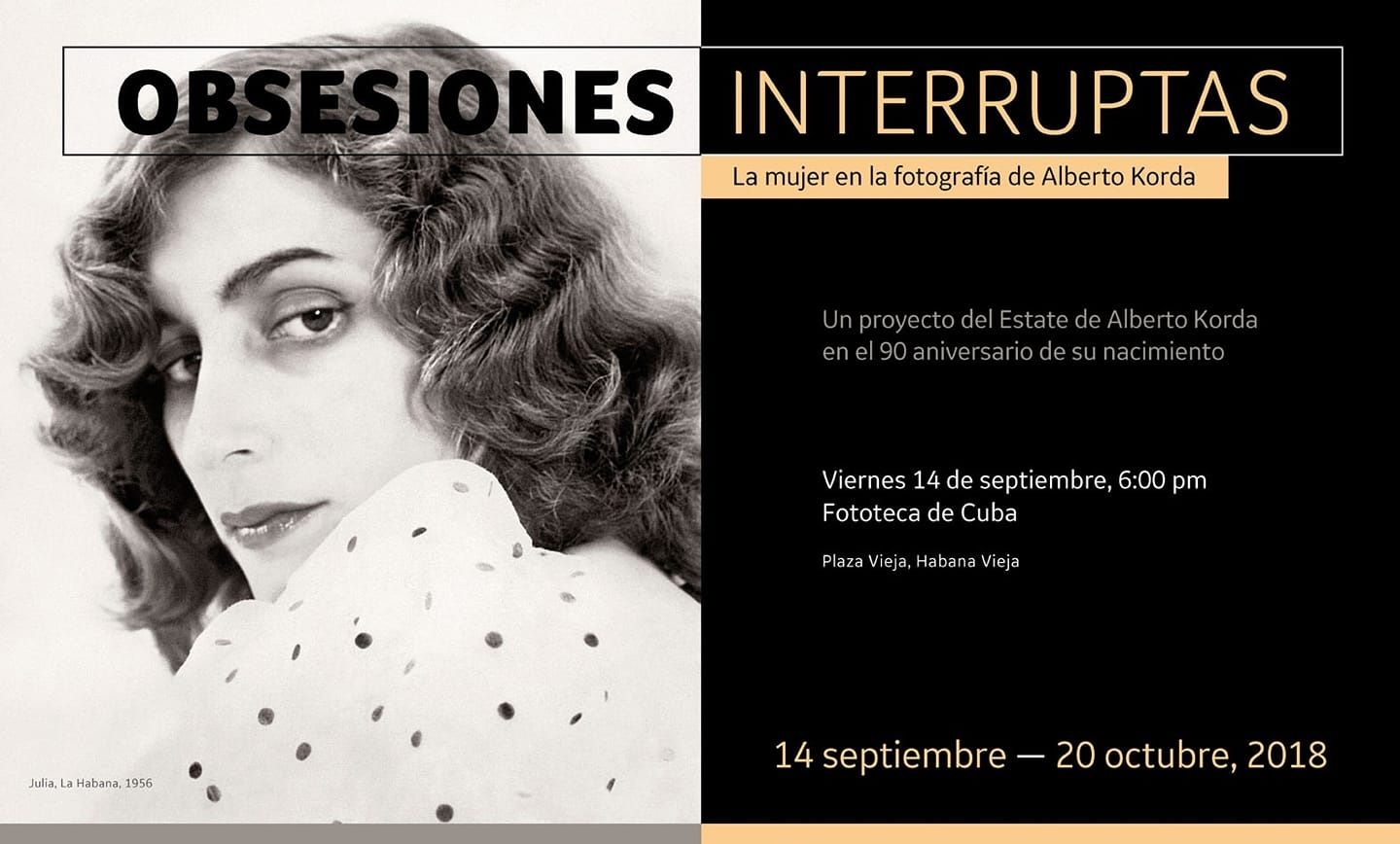 Four years of Fucina Des Artistas
Reincidentes is the title of the exhibit that the Fucina Des Artistas studio is proposing as part of the celebration for its 4th anniversary. It is getting together nine artists who have maintained a close relationship with the studio and it is inaugurating this expo today Friday 14 at 6 p.m. in its space on 23rd Street between 10 and 12, Vedado.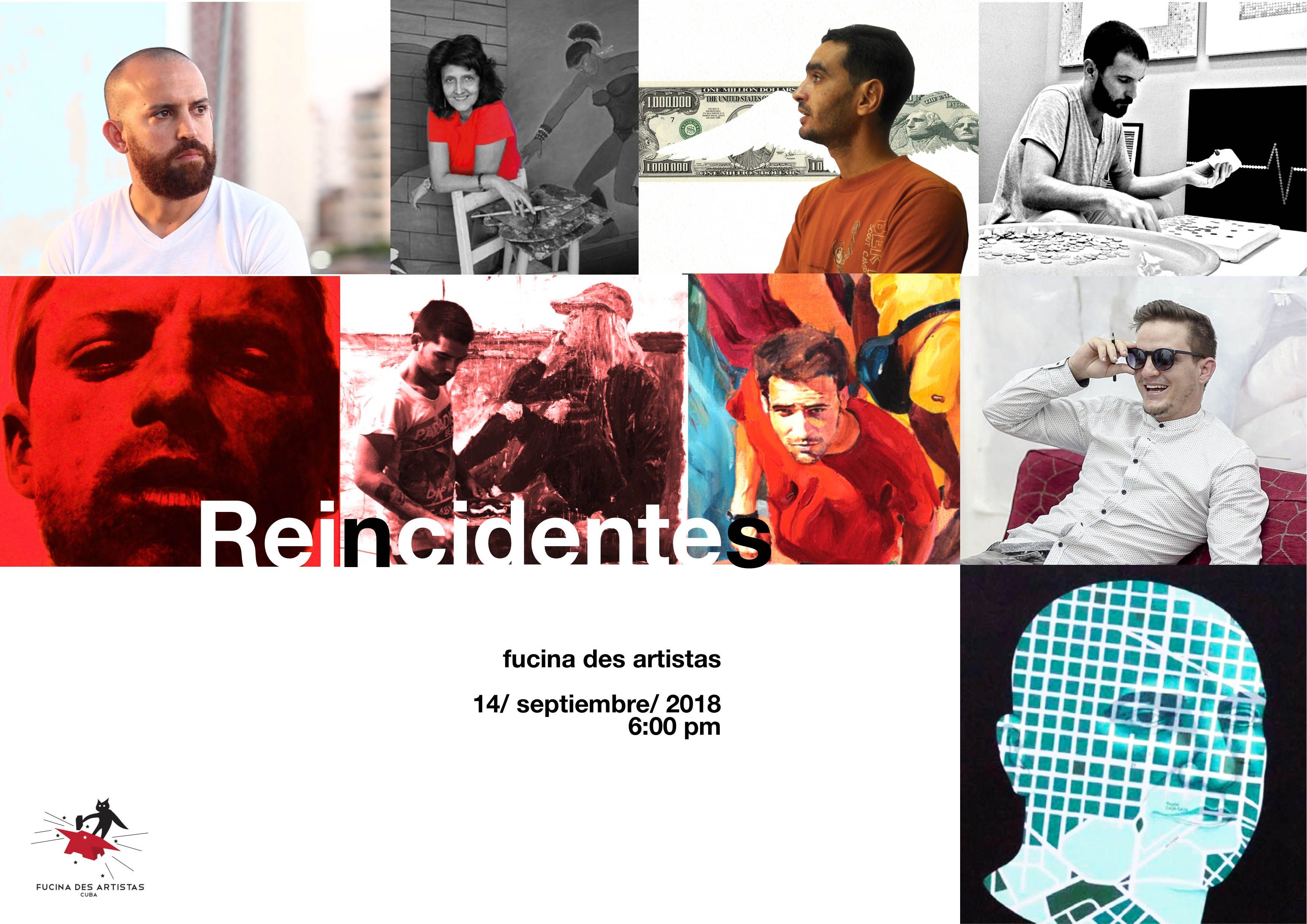 Portrait of Cuban theater scenes
A photographic exposition by Ecuadoran artist Angel Llanos Arboleda will be inaugurated today Friday 14 at 5 p.m. in the Casa Oswaldo Guayasamín (111 Obrapía Street, between Oficios and Mercaderes, Old Havana). The exhibit features snapshots that display theater scenes held in the circuit of Línea Street, in a sort of homage to Cuban theater.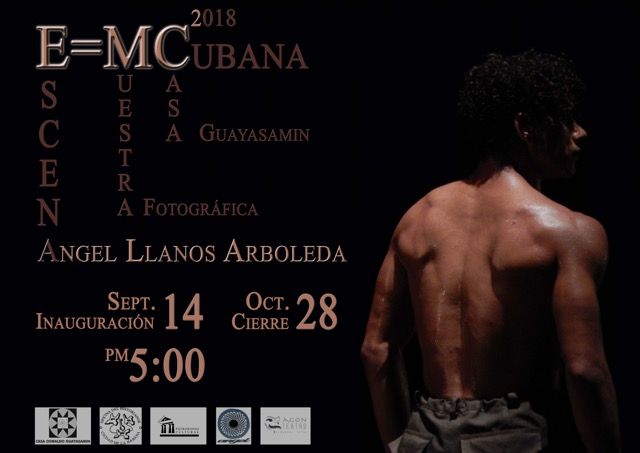 Abrazar lo invisible
This expo by Colombian artist Mónica Naranjo will be inaugurated today Friday 14 at 7 p.m. in Artista X Artista (702 6th Street, between 7th and 9th, Miramar).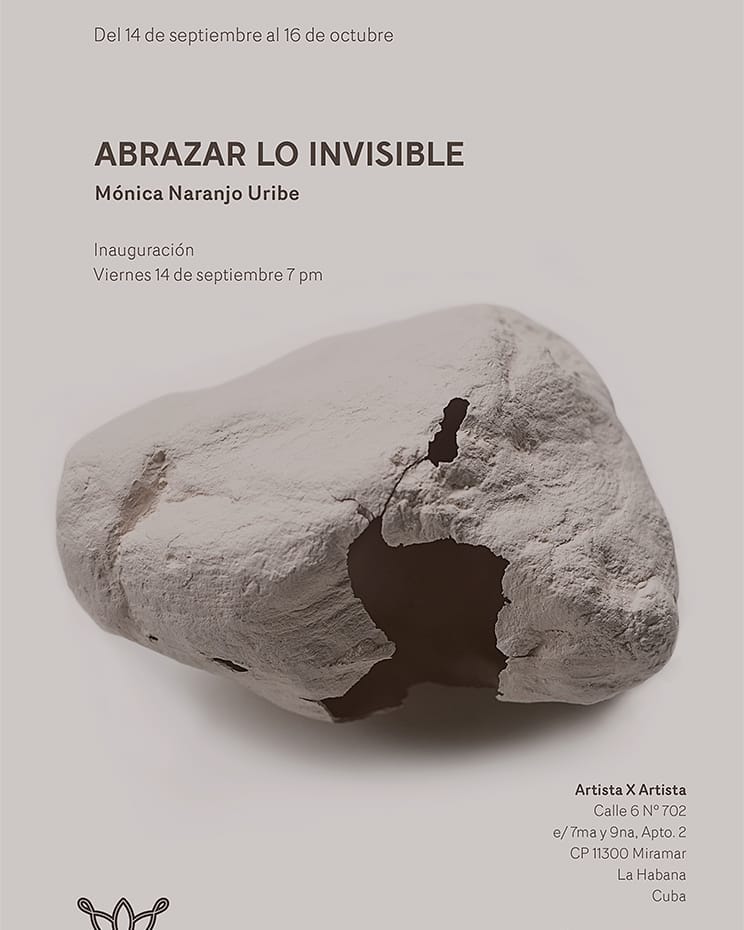 Callas forever
For the 41 years of the death of María Callas, "The Devine," the Spanish-American Culture Center is presenting a series of audiovisuals created about this emblematic opera figure. This cycle will be shown each Thursday of this month in the Spanish-American Culture Center (17 Malecón, between Prado and Cárcel, Centro Habana) and will be presented by MsC Ubail Zamora Muñoz, with the backing of the culture and technology cooperation project developed between the Office of the City of Havana Historian and the Fundación Ciudadanía NGO, with funds from the International Cooperation Extrameña Agency. These are the films for the next weeks, always at 4 p.m.
Thursday 20: Callas Forever. Film by Franco Zeffirelli starring Fanny Ardant.
Thursday 27: Master Class. Cuban audiovisual starring Susana Pérez on the work by the same name by Terrency McNally.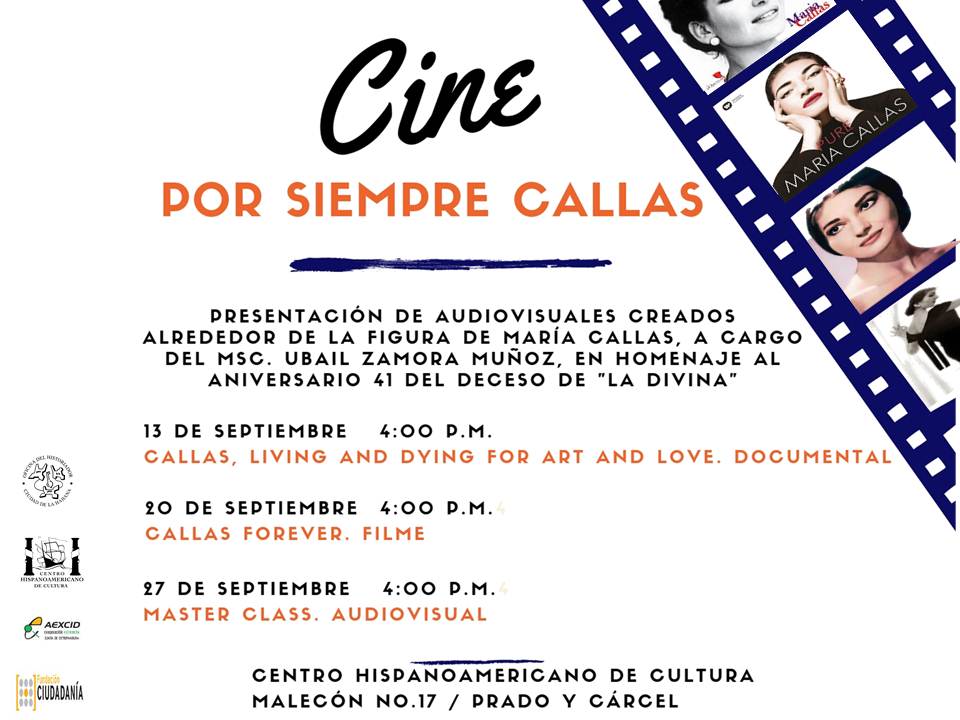 Días de Diciembre in Bejucal
Screening of the documentary Días de Diciembre, today Friday 14 at 9 p.m. in Bejucal. The material by filmmaker Carla Valdés León will be presented in the Otro Tono gathering and after the screening five copies made of the DVD with the documentary will be bartered for whatever each participant can give: an embrace, a word, a memory, an object. Later the usual gathering of Noslen Porrúa and Jessica Zequeira will take place, on this occasion with guests like Carlo Fidel Taboada, Jorgito Kamankola and Luis Barbería.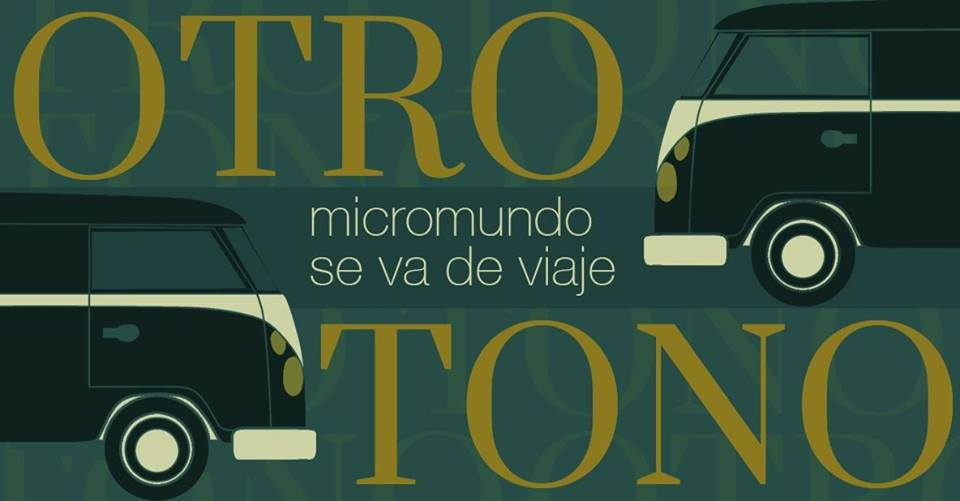 Para revolver
Presentation in Matanzas of the CD Para revolver by singer-songwriters Migue De La Rosa and Yaima Orozco, tomorrow Saturday 15 at 8:30 p.m. in the Mirón Cubana Theater Hall.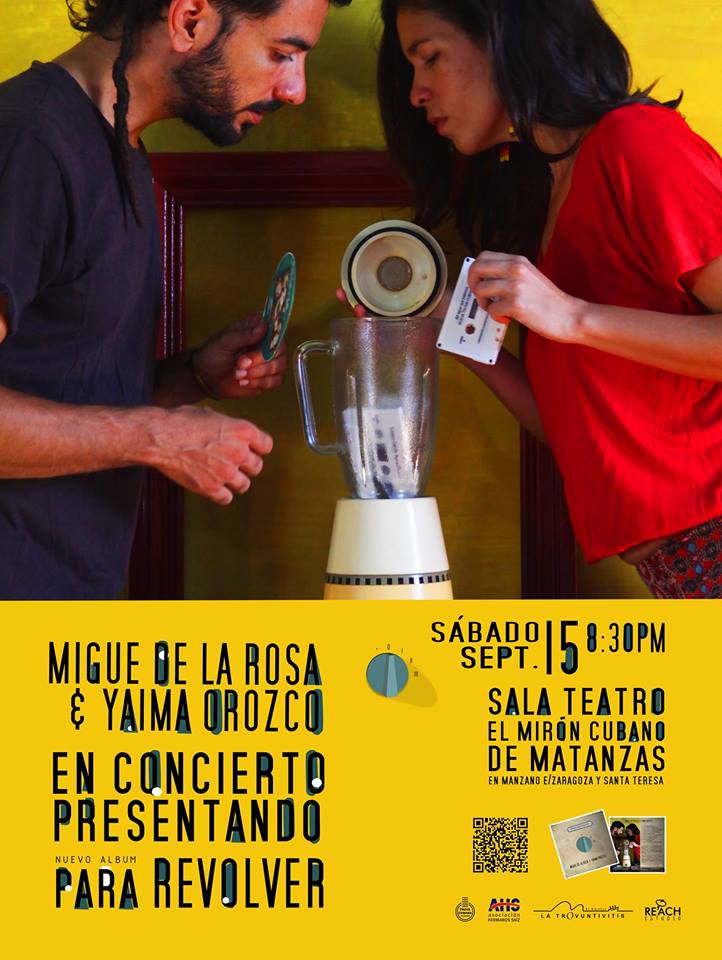 Two by Tony Avila
The Museum of Fine Arts is featuring the presentation of trova singer Tony Avila, thus initiating the celebrations of the group he heads which is already on the way to its 10th anniversary. There will be two concerts, today Friday 14 and tomorrow Saturday 15, in the Cuban Art Building, at 7 p.m.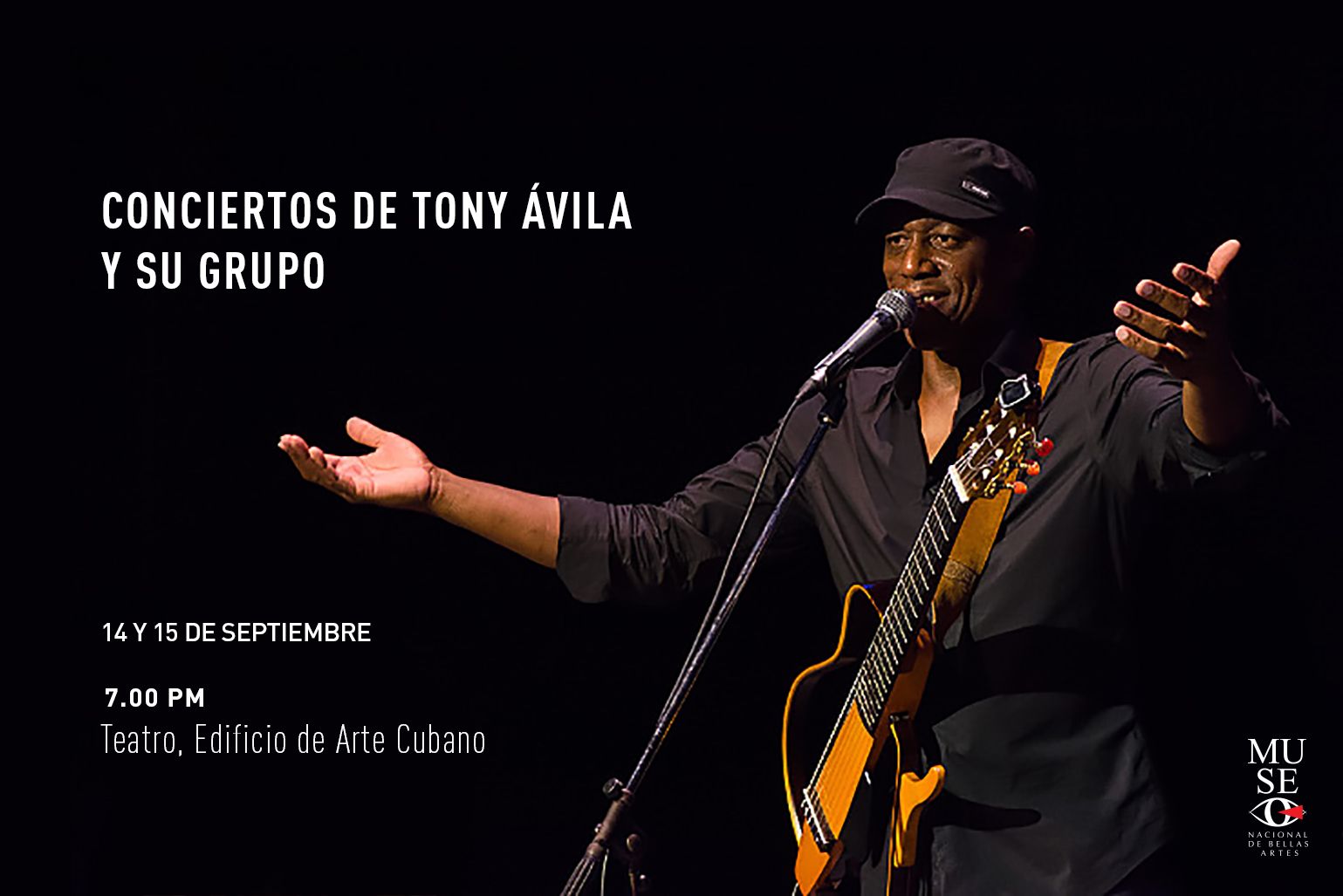 The cooperative in concert
Ernesto Blanco, Jorgito Kamankola and Adrián Berazaín are coming together in a one-time concert tomorrow Saturday 15 at 11 p.m. in the Bertolt Brecht Theater Café. Don't miss it.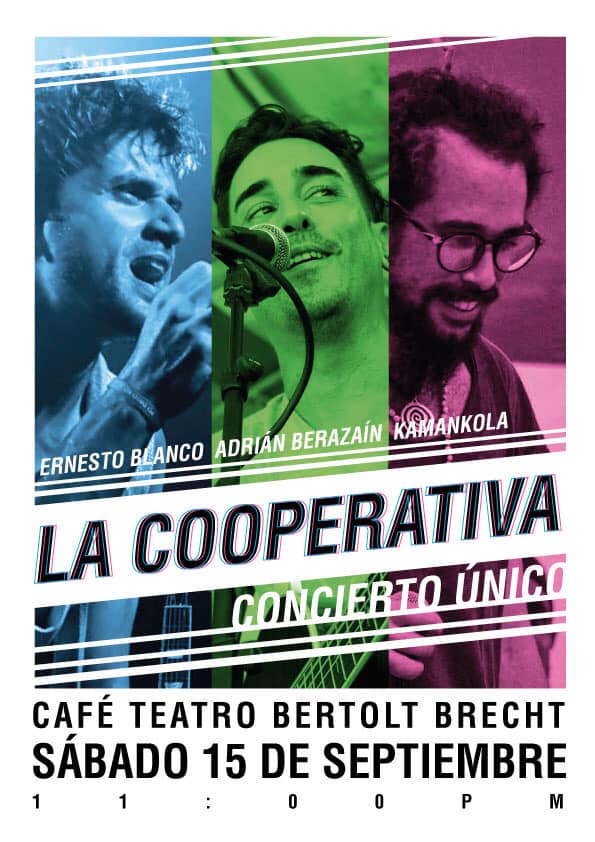 Idania Valdés' regular space
Singer Idania Valdés' space in the Habana Riviera Hotel's L'Elegante Bar, every Saturday, starting 11 p.m. A place to enjoy her excellent interpretations together with a warm atmosphere. An invitation for everyone.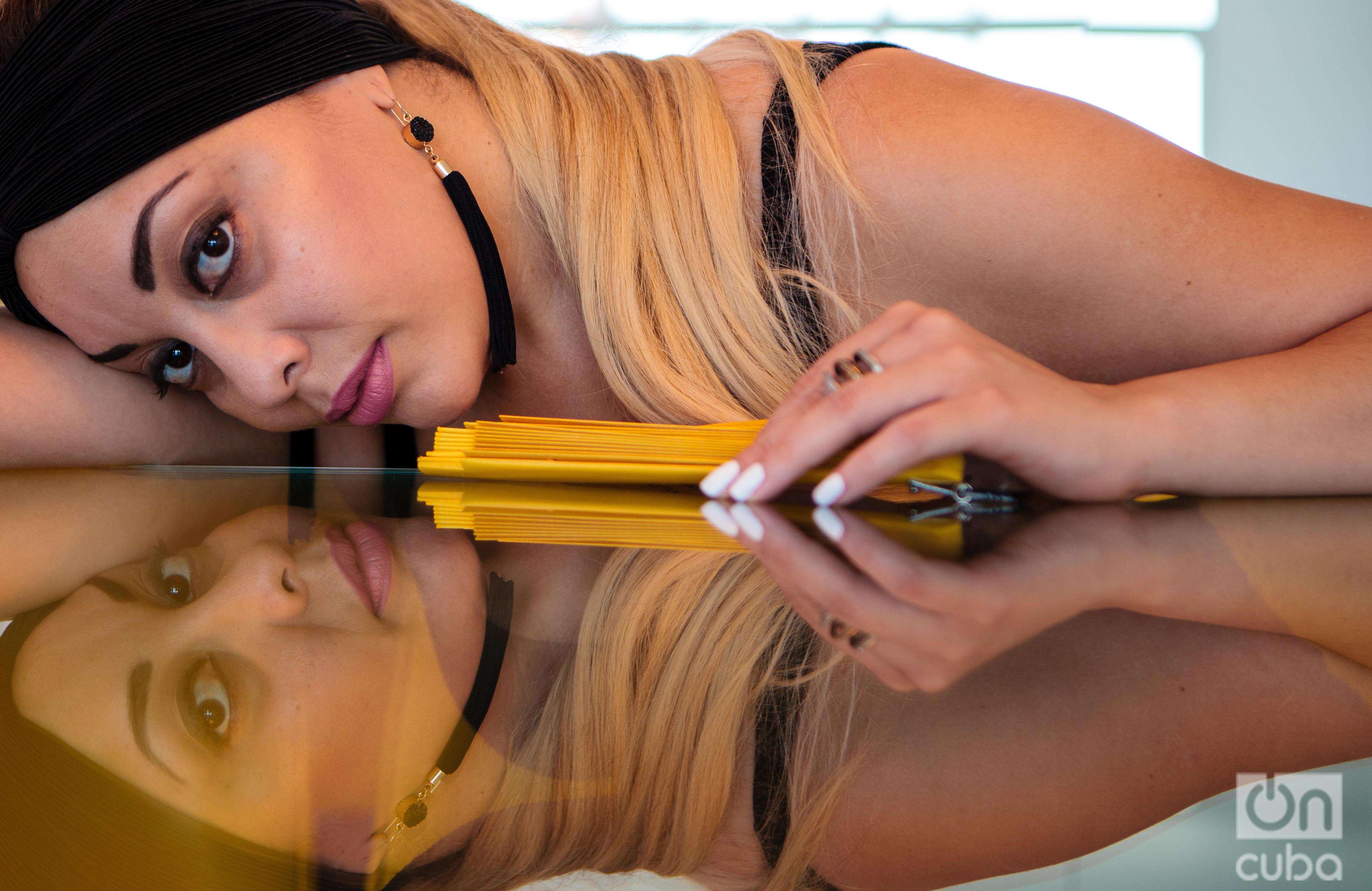 Nube Roja in Efe Bar
Next Wednesday 19, the group Nube Roja is inviting you to a concert in the Efe Bar (605 23rd Street, between F and E, Vedado), starting 10 p.m.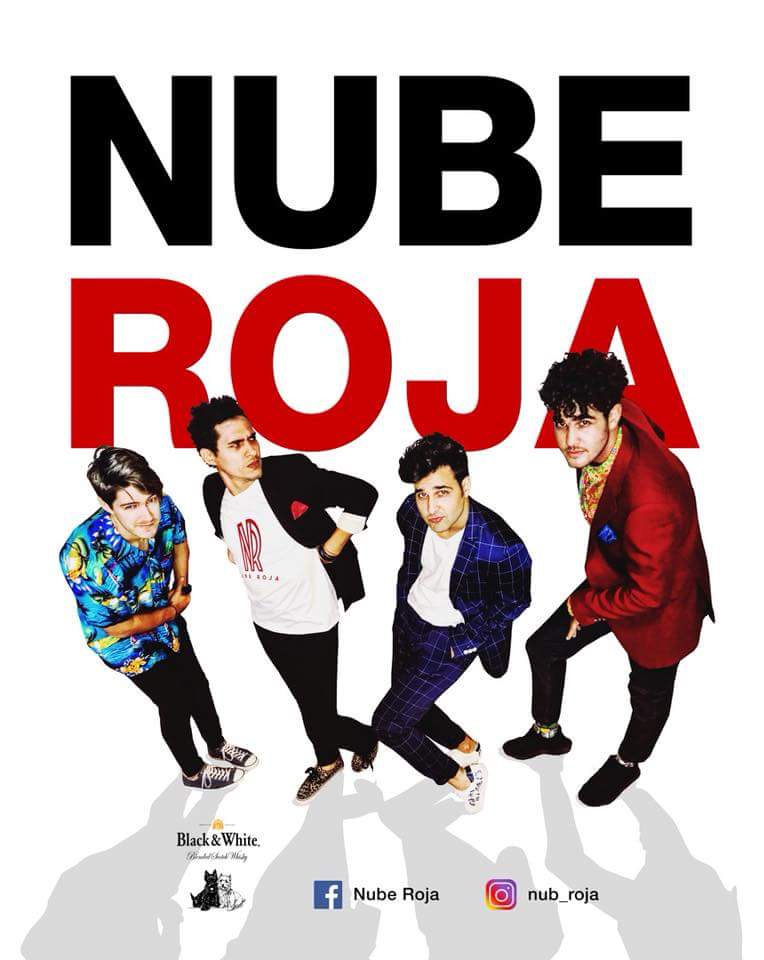 Gens at the Submarine
The group Gens will give a concert today Friday 14 in the Submarino Amarillo (17th Street, corner of 6, Vedado), starting 9 p.m.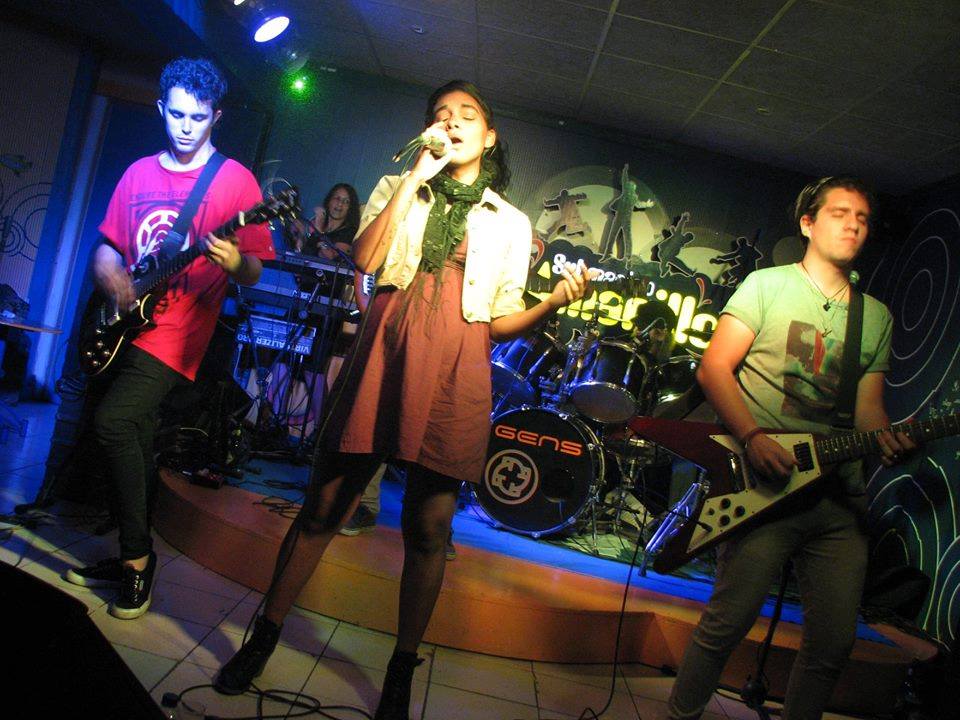 Boris in Miami
Concert by Boris Larramendi in The Craftsman (900 South Miami Avenue #137, Miami 33130), tomorrow Saturday starting 11 p.m. A deluxe invitation for those over there.


Qva Libre in QBolá
Qva Libre has concerts every Wednesday in the QBolá Bar (42nd Street between 1ra and 1raA, Miramar) together with the ARCE project. The party starts at 11 p.m.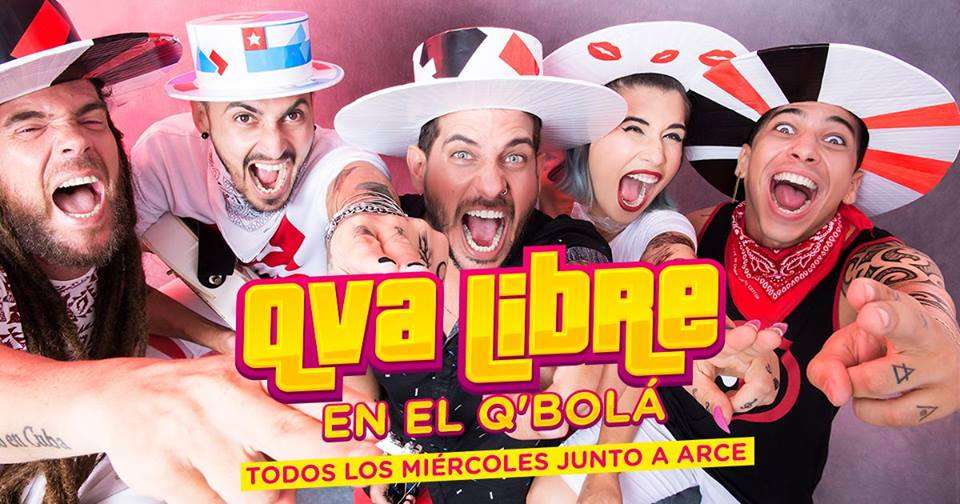 Diván, intimate
Every Thursday, intimate concert by Diván in the Olalá Bar (17th Street, corner of E, Vedado) at 11 p.m.

Retazos on stage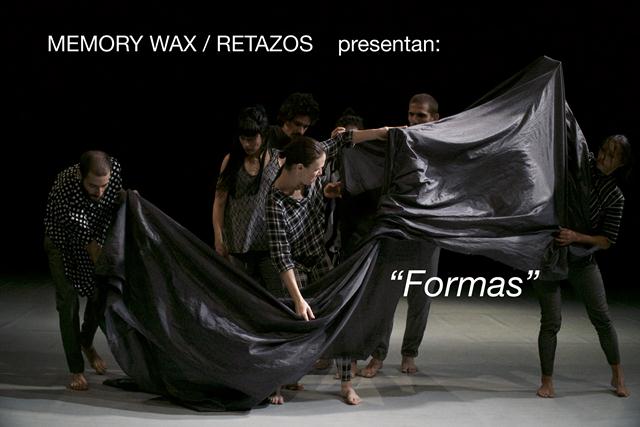 Today Friday 14 and tomorrow Saturday 15, always at 7 p.m., the Teatro Retazos Dance Company directed by maître Isabel Bustos will put on again its two most recent pieces. The first, Mensajeros, by Bustos; and the second, Formas, created by Miguel Azcue, a coproduction between Retazos and Memory WAX, a Swedish company directed by him. The functions will be in Las Carolinas, venue of Retazos (61 Amargura Street, between San Ignacio and Mercaderes, Old Havana).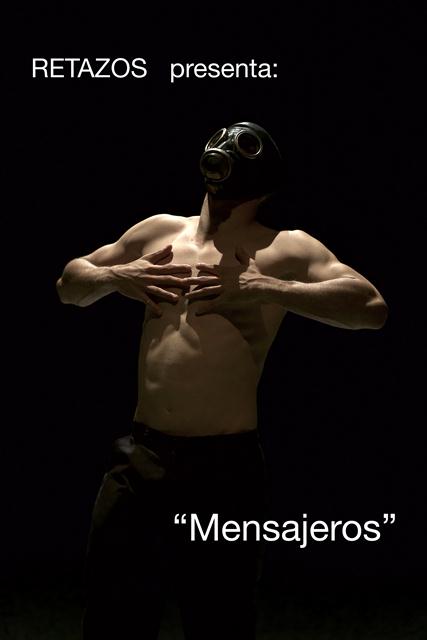 Mexican theater in Havana
The Mexican Lagartijas Tiradas al Sol theater group will perform in the Adolfo Llauradó Hall of the Vicente Revuelta Cultural Center starting today Friday 14 and until September 21, sponsored by La Incubadora space organized by the Tablas-Alarcos Publishing House. The Mexican company's proposal is a cycle of Contemporary Documentary Theater, made up by four pieces: Ya nada nos dará lo mismo (14 and 15), Veracruz (16 and 17), Tijuana (18 and 19) and Este cuerpo mío (20 and 21), always at 7 p.m.

Coproduction in Buendía
Teatro Buendía and El Ingenio Teatro are presenting tomorrow Saturday 15 (8:30 p.m.) and Sunday (5 p.m.) the play Shylock in the venue of the Teatro Buendía, under the direction of Liliam Vega and Flora Lauten.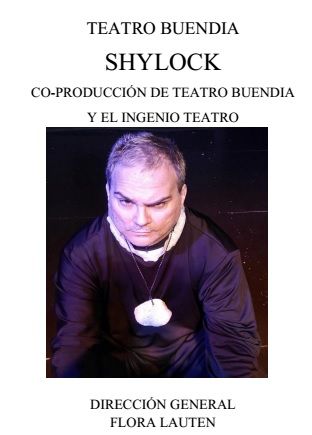 Un juego peligroso
Un juego peligroso, this is the title of the play that the Estudio Teatral Alba is presenting this weekend in the Raquel Revuelta Cultural Center, always at 8:30 p.m. The piece shows the confessions of two desperate actors, in a version of Dos viejos pánicos by Virgilio Piñera. This version and mise-en scene are by Jorge Alba.

Authors