With music, that's how we're starting this week. With the best of Cuban records in Cubadisco, which now comes accompanied by Primera Línea. Many concerts, presentations, lectures, workshops, showcases, and more so you can keep abreast of the island's music for a few days. OnCuba Billboard brings you this event's programming. Go for it!
In Music we also have: Silvio through the barrios, Cimafunk in the Sauce, María del Mar Bonet premiering a record in Cuba, and many other things surely of interest to you. In Visual Arts, a Cuban photography anthological exhibition, among other inaugurations. In Dance, the Carlos Acosta company is touring Europe, and in Havana you will be able to see the Ballet of Camagüey and the J.J. Company. In Theater, the German Theater Week kicks off. And in Cinema, Dutch films and cinema under the stars.
Read, choose, get organized, get dressed and go out. The street is waiting for you. See you around!
Cubadisco 2018
Cubadisco-Primera Línea International Music Forum in Havana, from September 23 to 30 with a varied cultural programming that includes concerts, record presentations, lectures, showcases and specialized visits.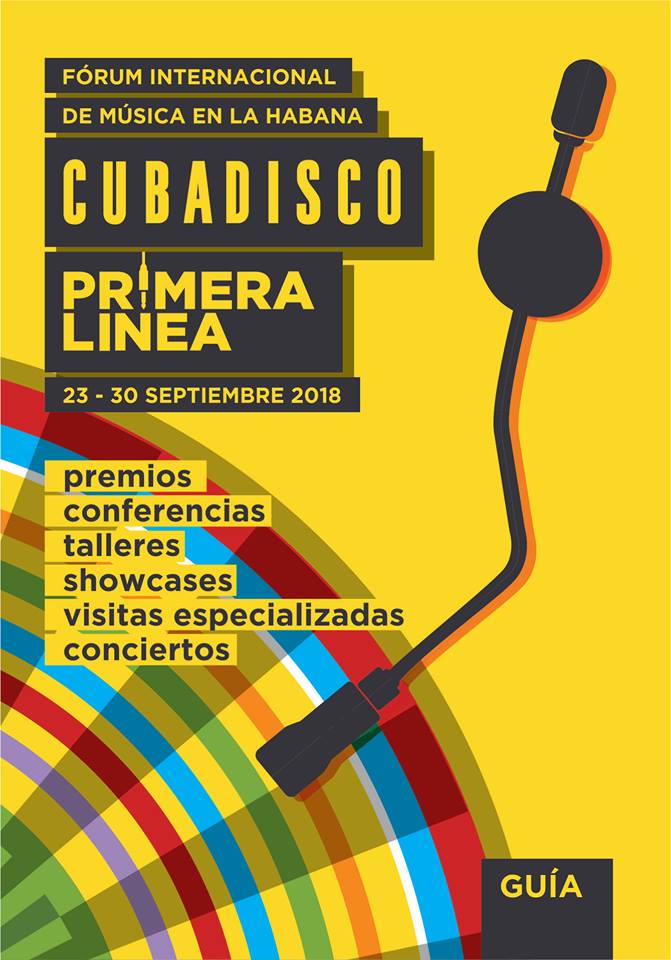 The fair's actions include the awarding of the Cubadisco Prize, on the evening of the 29th in the Astral Theater; the inauguration gala, dedicated to the music compositions of maestros Juan Formell and Adalberto Alvarez, and the tributes to the legendary Ignacio Piñeiro and Pacho Alonso.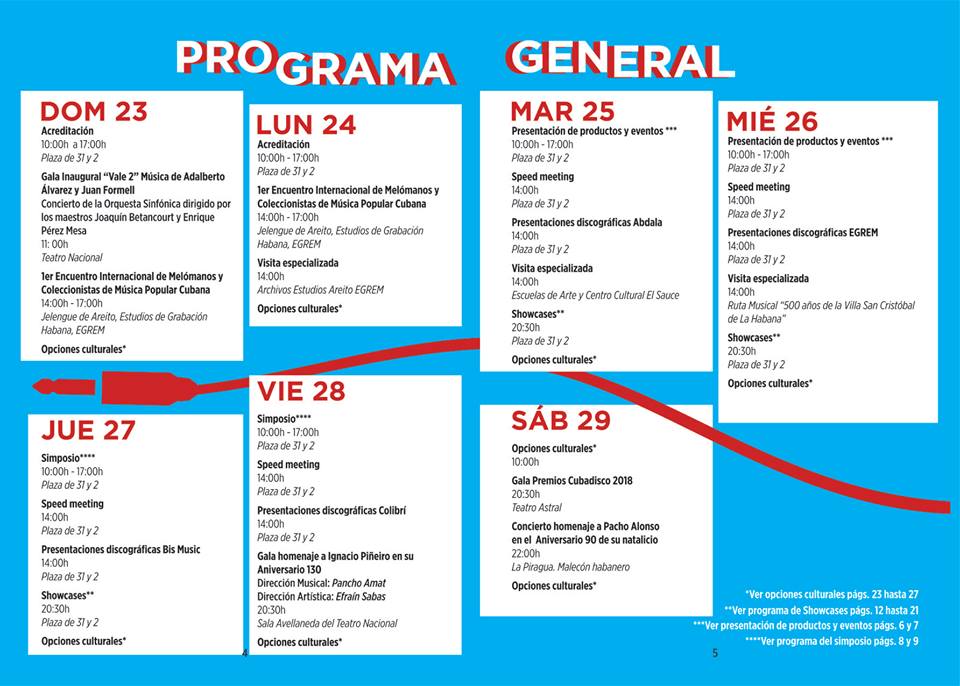 The principal venue of the Cubadisco-Primera Línea International Music Forum in Havana will be at the 31 and 2 Cultural Plaza, although the event's program comprises actions in other spaces like the Casa del ALBA Cultural, the National and Astral theaters, and Havana nightspots.

For music lovers and collectors
As part of Cubadisco-Primera Línea, this year the 1st edition of the International Meeting of Music Lovers and Collectors is being organized in the Jelengue de Areito Room of the City of Havana EGREM Recording Studios on the 23rd at 11 a.m. and September 24 at 2 p.m.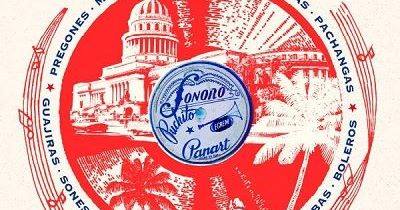 95 barrios and more
Today Friday 21st, at 7 p.m., Silvio Rodríguez will give his 95th and final concert of his tour of the barrios on Primelles Street, in the Cerro municipality. In his concert Silvio will be accompanied by Jorge Aragón, Jorge Reyes, Niurka González, Oliver Valdés, Emilio Vega y Trovarroco (Rachid López and Maykel Elizarde). Mexican singer-songwriter Gerardo Pablo will be the guest artist.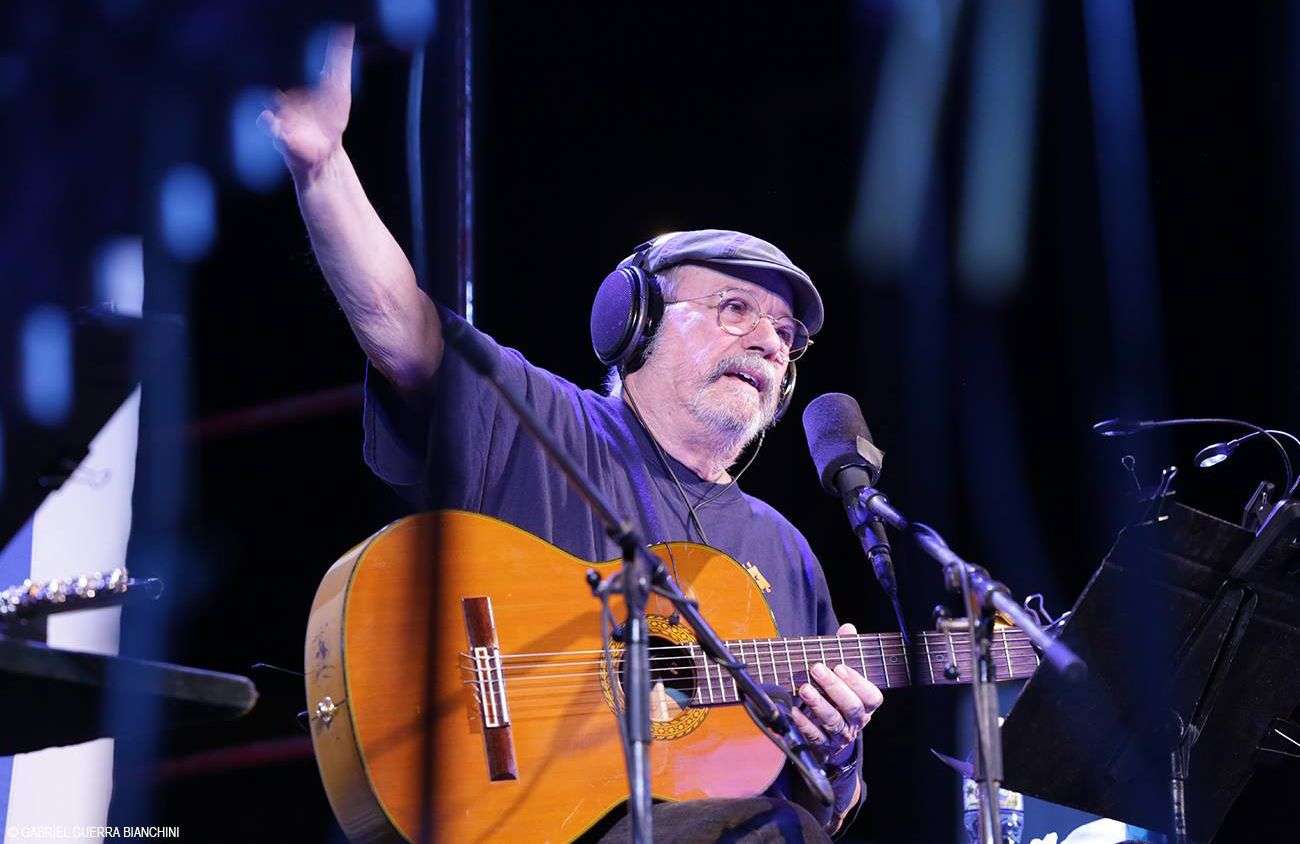 I'm off to the Sauce
Cimafunk is off to the Sauce today Friday 21st, at 10 p.m. A very awaited concert, after some time without presentations here. So you know where they'll be.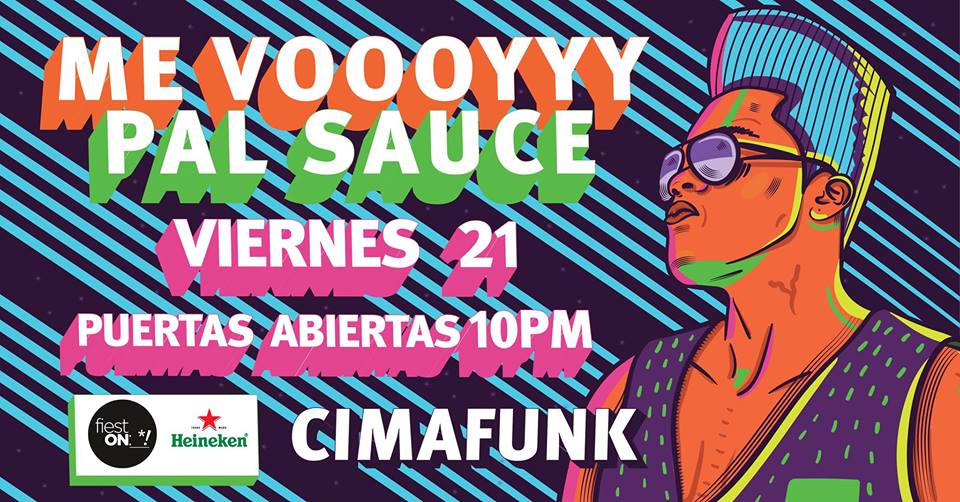 Orange Festival in Havana
The Orange Festival is celebrating starting today Friday 21st the Cultural Month of the Netherlands. Here you can find information about all the activities of the Festival. Wait for more info, new activities, in the next OnCuba Billboards.

The second event of the Orange Festival will be a joint Cuban-Dutch jazz concert by pianist Michiel Borstlap with saxophonist César López and Habana Ensemble, on Sunday 23rd at 5 p.m., in the Theater of the Museum of Fine Arts (Cuban Art Building). In addition, both musicians will again be together on Wednesday 26th at 5 p.m. in the José White concert hall, in Matanzas.



Ultramar in the voice of María del Mar Bonet
Tomorrow Saturday at 8:30 p.m., in the Martí Theater, Majorcan singer María del Mar Bonet is giving a concert to present her CD Ultramar. José Maria Vitier, Jorge Reyes Quintet, Pancho Amat, Alejandro Falcón, Jose Luis Cortés (el Tosco) and the Cuerdas del Monte group will be sharing the stage with her. A deluxe invitation.


Casa Trovada with Oscar Sánchez
Singer-songwriter Oscar Sánchez will be giving a concert in Casa de las Américas today, Friday 21st, at 7 p.m., in the Che Guevara Room.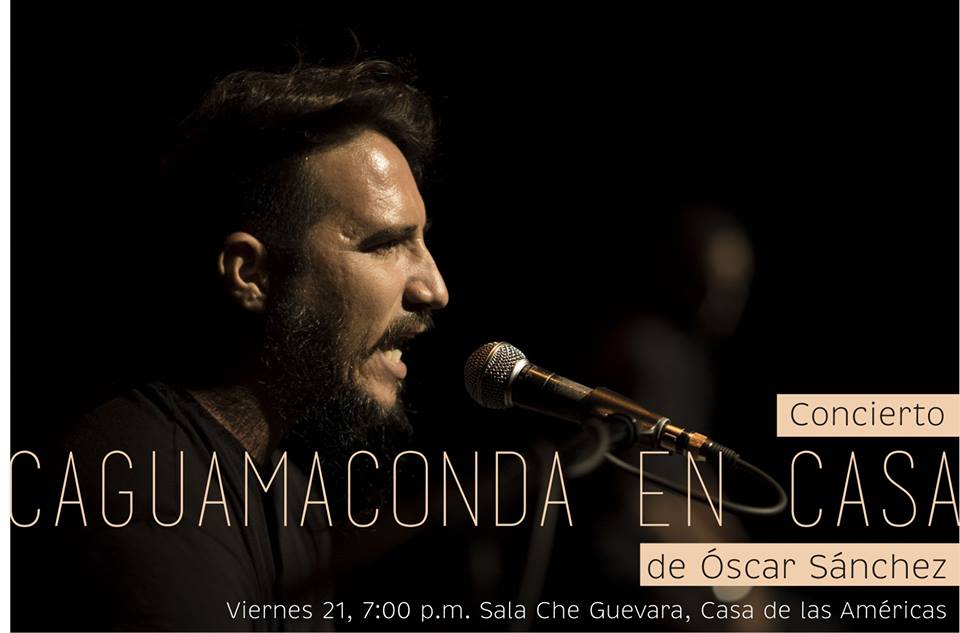 Rock birthday
Rock concert in the Barbaram, where Athanai will be celebrating his birthday with his Rock Nacional band. All the guests will be celebrating today, Friday 21st, at 10:30 p.m. in front of the Zoo on 26th Street.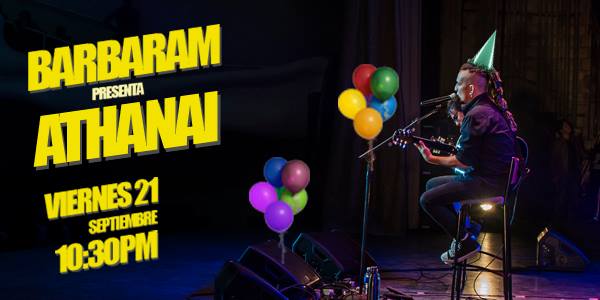 Who would believe it!
Kelvis Ochoa is returning to the Flamingo Theater Bar (01 Brickell Bay Dr, The Four Ambassadors Building, Miami 33131) to give a concert tomorrow Saturday 22nd at 9 p.m. Don't miss it and set aside your place. Tickets sold here, and for reservations dial 786-803-8194.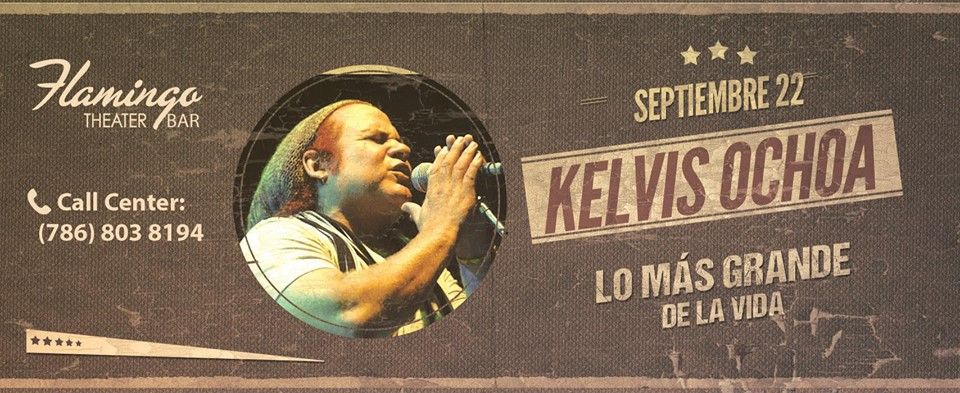 Miel con Limón
Concert by the Miel con Limón Band in the Submarino Amarillo (17th Street, corner of 6, Vedado), today Friday 21st at 9 p.m.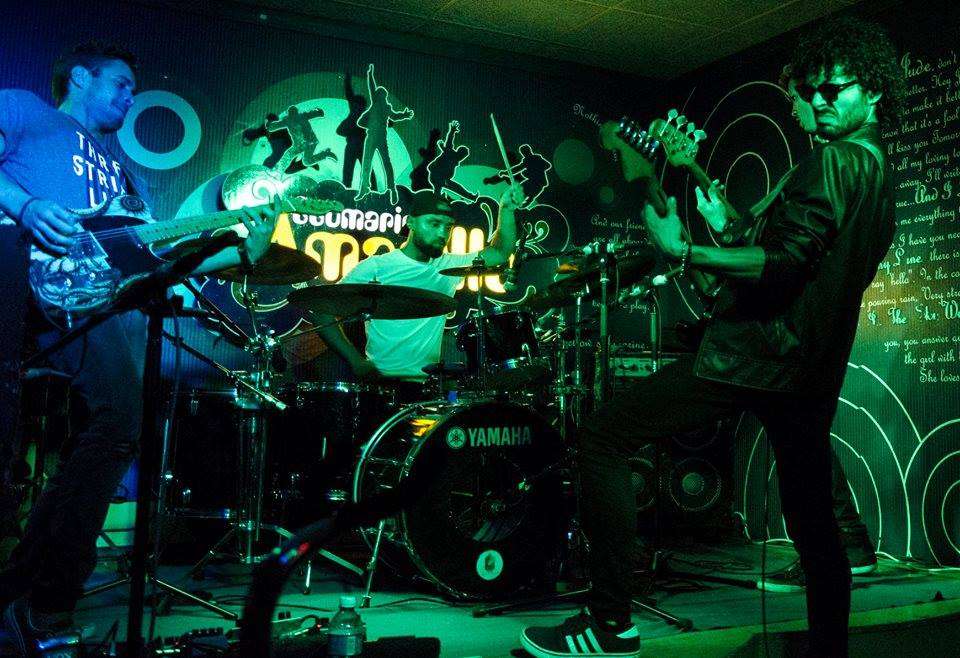 Tomorrow Saturday 22nd the Tracks band will give a concert. Same time, same place.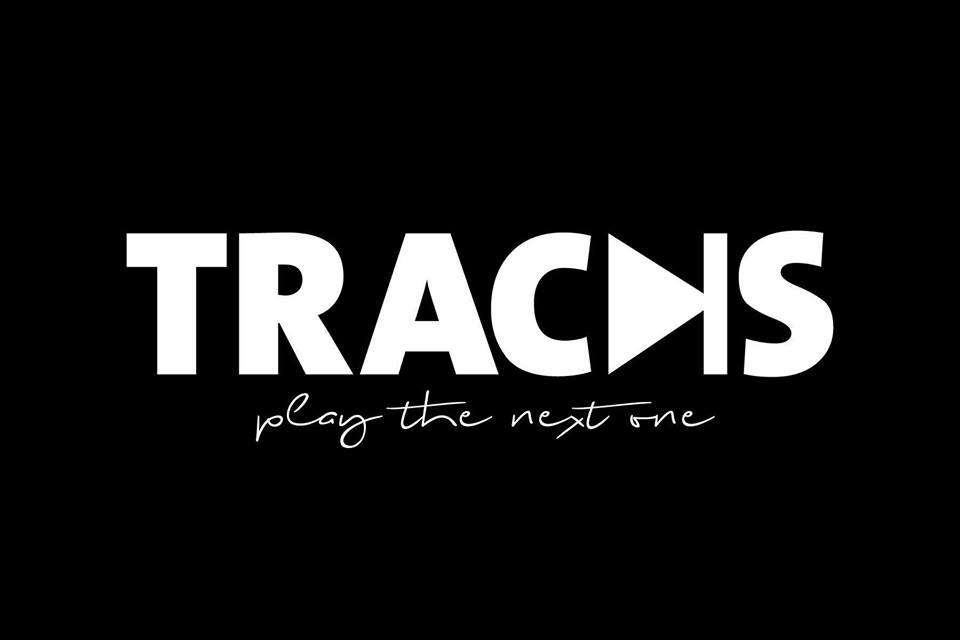 Jam session with Ray
Jam session Saturday with Ray Fernández and guest trova singers in the Pazillo Bar (5th Street, between 4 and 6, Vedado), tomorrow 22nd, at 9 p.m.

Double by Tony Avila
Tony Avila and his group will be giving a concert tomorrow Saturday 22nd at 11 p.m. in the Café Jazz Miramar (5th Avenue and 96, Miramar). And on Sunday 23rd, they will be in the Yara movie theater at 6 p.m. Drop by.

Strings in the Basilica
Tomorrow Saturday 22nd, the Camerata Romeu will be giving a concert in the Basilica Minor of the San Francisco de Asís Convent, at 6 p.m. The women's chamber music group will offer a repertoire with works by Gerardo Di Giusto.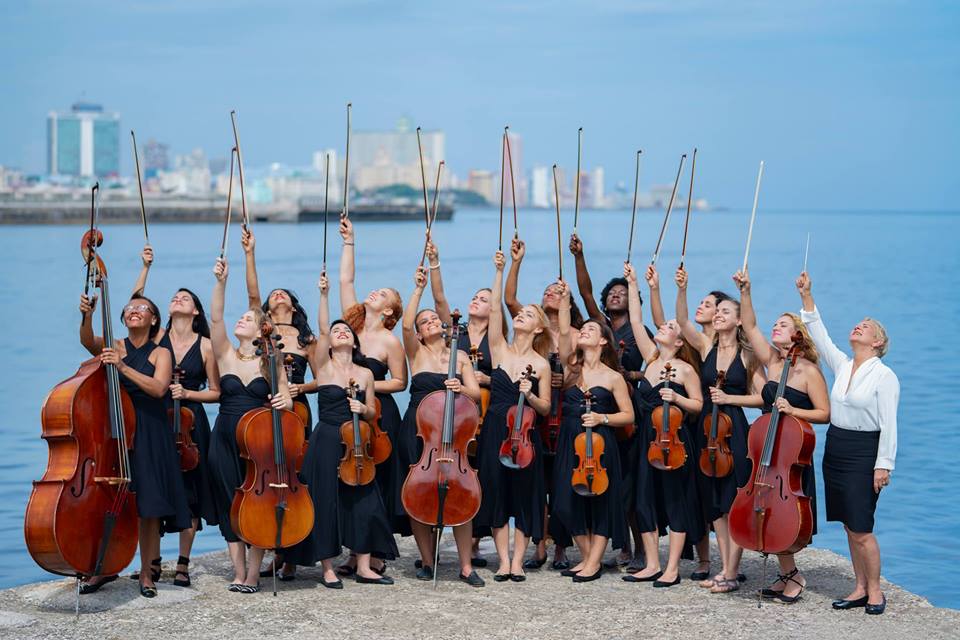 Two art proposals: ¿Cómo está el agua? and ¡Pase!
Arte Continua (108 Rayo Street between Zanja and Dragones, Centro Habana) has two proposals for tomorrow Saturday 22nd, at 7 p.m. On the one hand, the collective exposition ¿Cómo está el agua? with nine Cuban artists: Iván Capote, Yoan Capote, Elizabet Cerviño, Leandro Feal, Orestes Hernández, Luis López-Chávez, Yornel Martínez, José Mesías and José Yaque.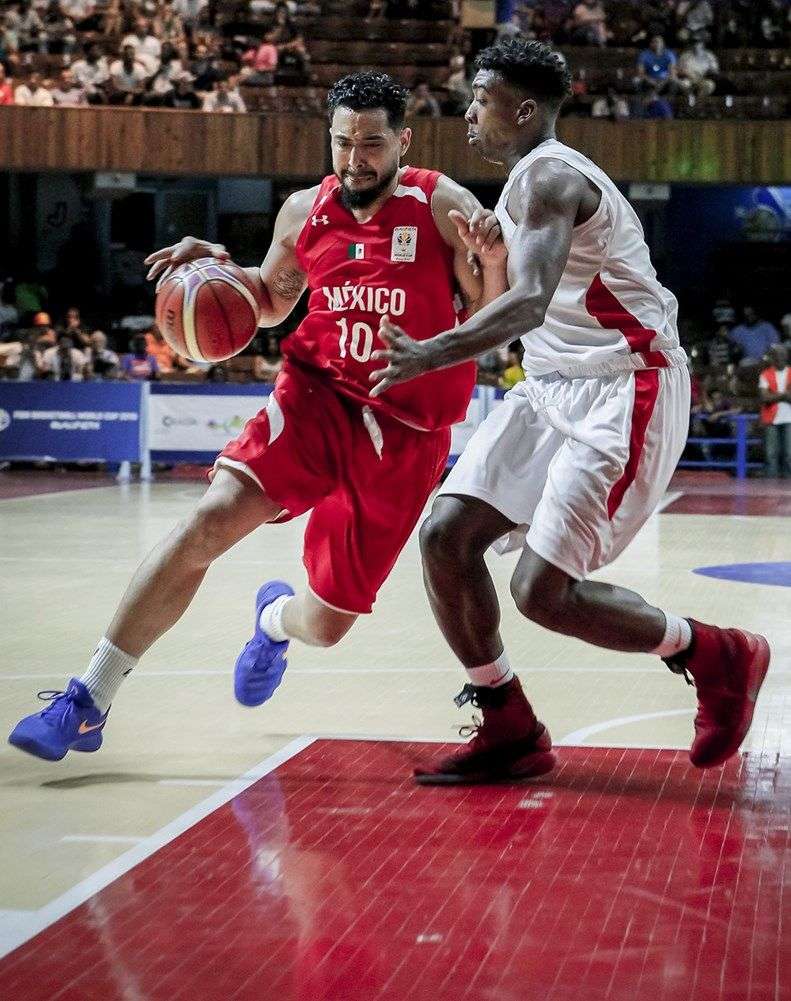 Meanwhile, the second event that will be inaugurated on September 22, ¡PASE! (Poetry, Art, Experimental Music), proposes a series of listening sessions that, starting that day until November 9, will take place every Friday (except for October 19) in Arte Continua.

Unlimited Cuban photography
La imagen sin límites is a Cuban photography anthological exposition that through 50 artists and 100 images allows making an extensive tour through the development of photography in Cuba since it arrived on the island in 1840 until today. The inauguration will be today Friday 21st at 4 p.m. in the Cuban Art Building of the Museum of Fine Arts.


Osy Milián's Fuga
Fuga is the personal exposition of young Cuban artist Osy Milián that will be inaugurated today Friday 21st at 8 p.m. in the Artis 718 Gallery (7th Street corner of 18, Playa). The problems and poetics recurrent in the work of the artist and many surprises will be included in the display.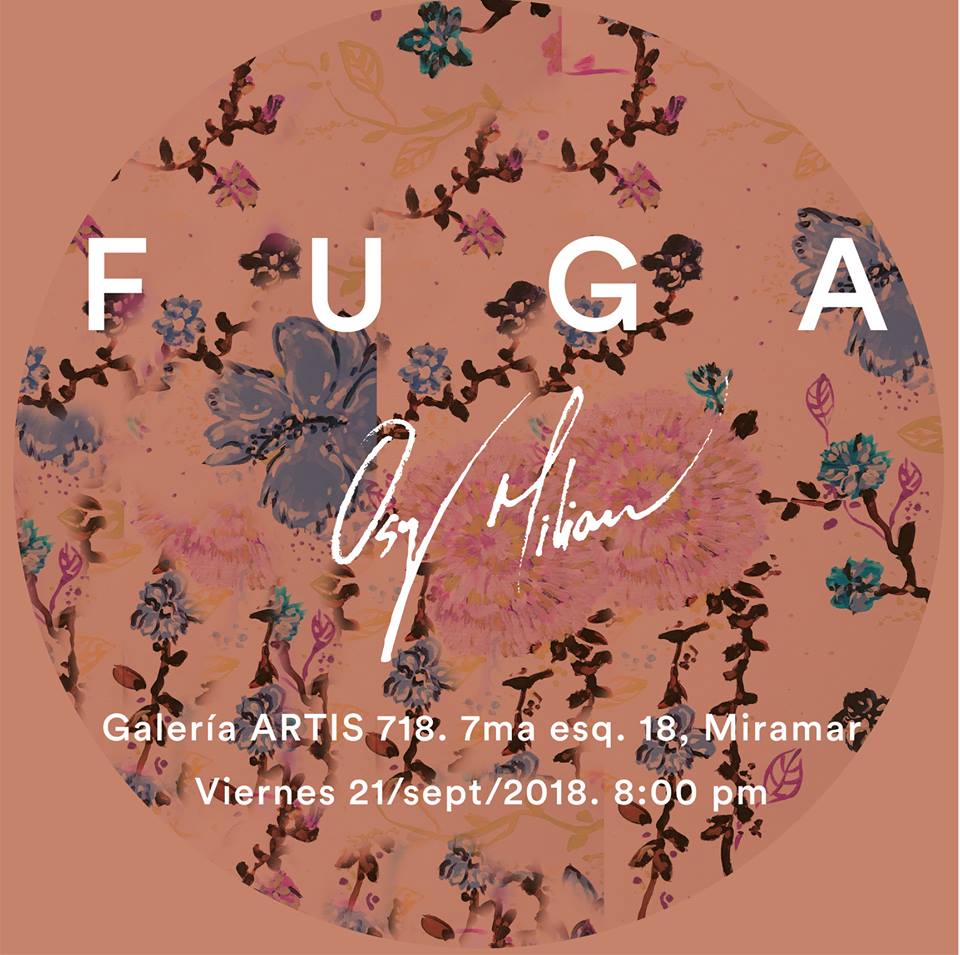 Alianzas in Casa 8
Today Friday 21st, at 6 p.m., the Casa 8 Gallery is inviting you to the inauguration of the personal exposition Alianzas by Janler Méndez.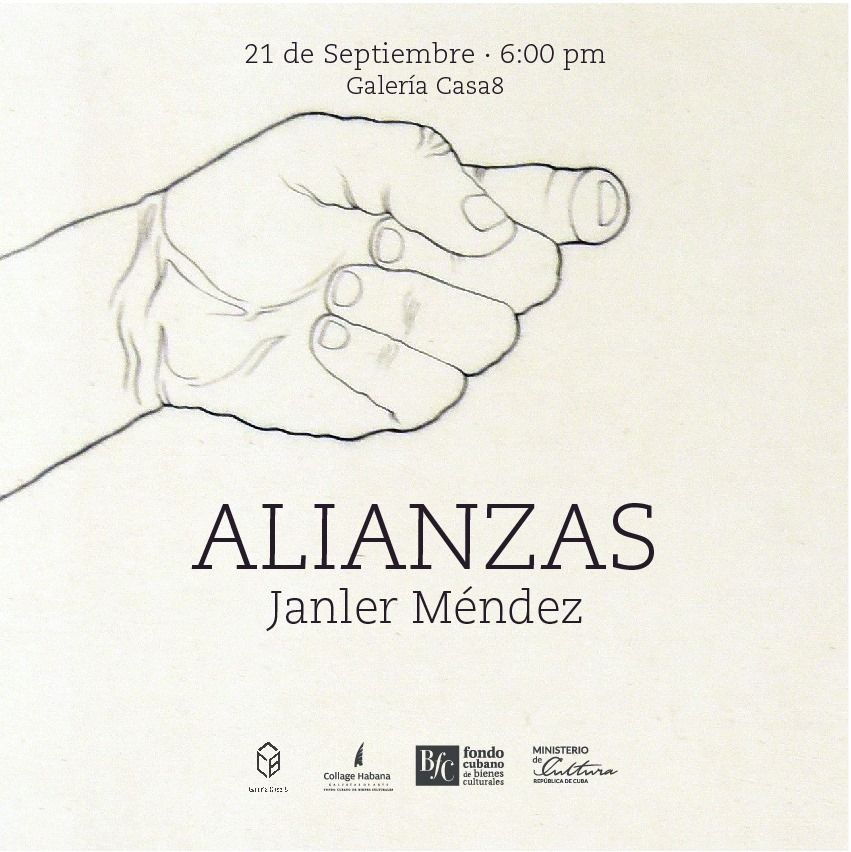 Acosta Dance on European tour
Acosta Dance will perform in Austria, Greece and the United Kingdom from tomorrow September 22 until October 5. The international tour will take to the European stages a program made up by renowned pieces of the company's repertoire.

The culmination of these performances will be Carlos Acosta and his company's presentation in the Royal Albert Hall of London celebrating the 30 years of dance of the renowned Cuban dancer.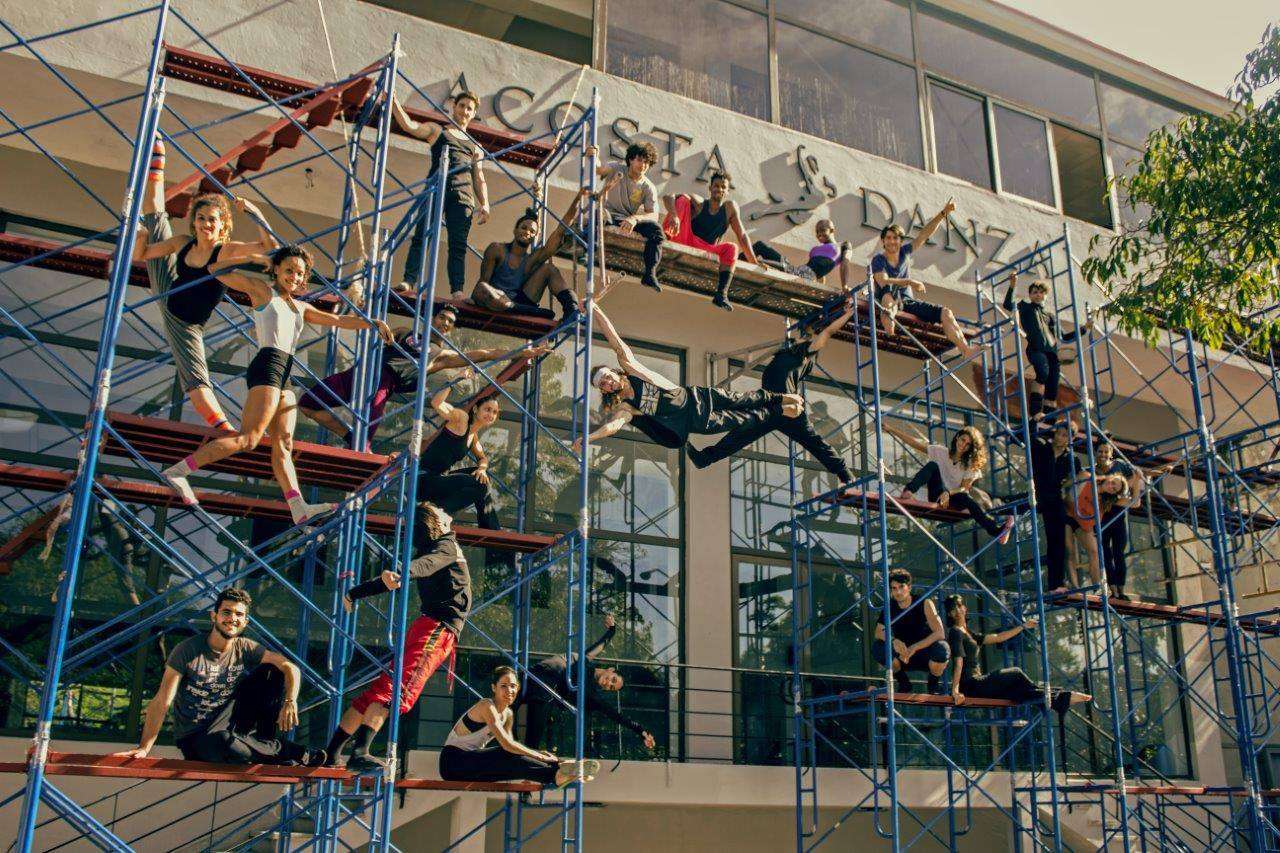 Ballet of Camagüey in Havana
The Ballet of Camagüey is presenting a combined program with the pieces Ad Liber, Aguffá, Aleatorio o Alfonsina (Interval) Aguas Primaverales and Los Amantes y la Muerte, today Friday 21st and tomorrow Saturday 22nd, at 8:30 p.m., and Sunday 23rd at 5 p.m. in the Federico García Lorca Hall of the Alicia Alonso Grand Theater of Havana.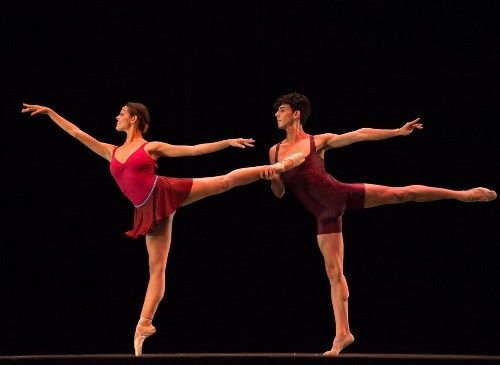 J.J.'s re-premieres
The J.J. Folklore Company will re-premiere the show Arará, today Friday 21st and tomorrow Saturday 22nd at 8:30 p.m. and Sunday 23rd at 5 p.m. in the Covarrubias Hall of the National Theater of Cuba, with choreography and general artistic direction by Johannes García, celebrating the 26th anniversary of the group.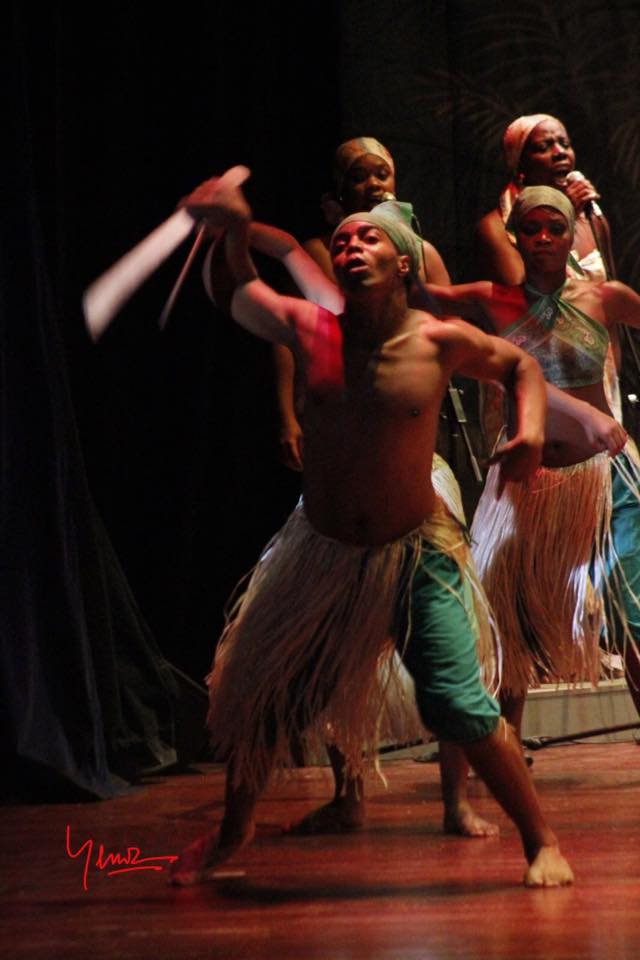 German plays in Havana
The German Theater Week is returning from September 21 to 30, this time in its eighth edition. The week is announcing several premieres starting today Friday, as well as workshops and theoretical meetings.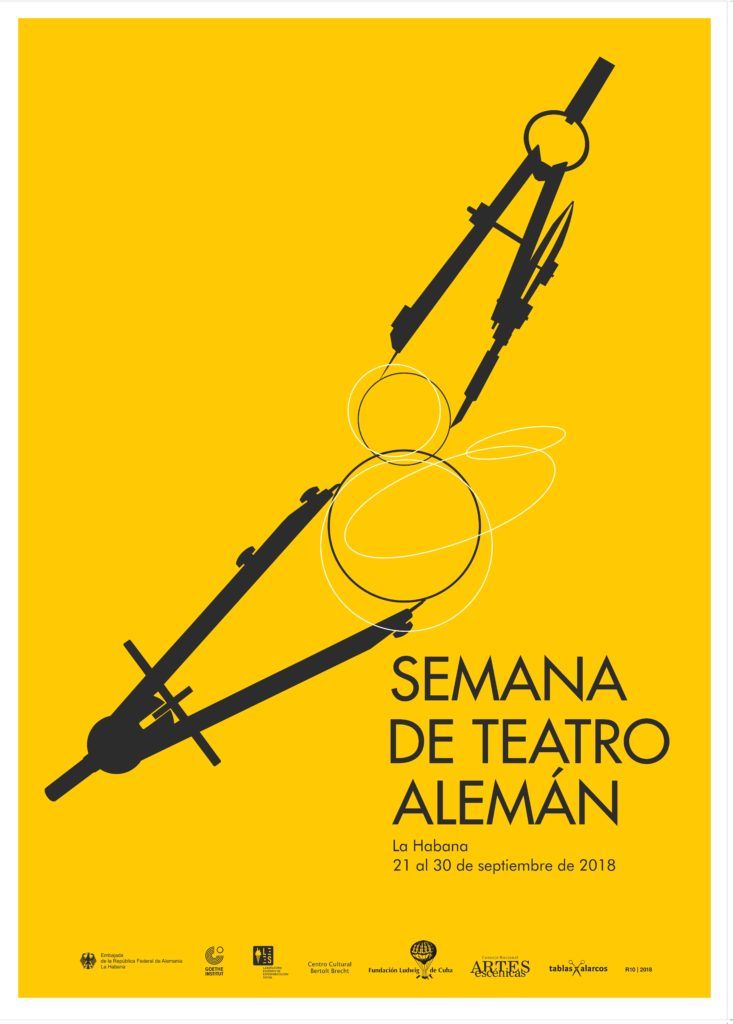 You want to know more? Read here the info from OnCuba. You can also consult the complete programming here.
https://oncubamagazine.com/cultura/ocho-veces-teatro-aleman-cuba/

One week of Dutch cinema
As part of the Orange Festival, as part of the Netherlands Cultural Month, the 8th Week of Dutch Cinema is being held from September 17 to 26 in the Infanta Multi Cinema's Hall 1.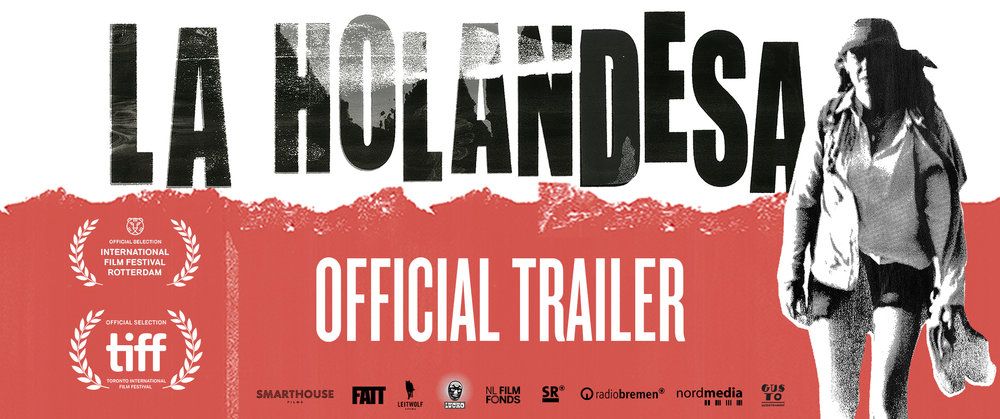 The week kicked off with the documentary Deaf Boy, by filmmaker Alex de Ronde, who presented his film, but classic films will also be screened during these days, like The Attack (1986), Character (1997), Memories of Antonia (1995) and more contemporary movies like Sonny Boy (2011), The Dutch Woman (2017) and Wild Amsterdam (2018).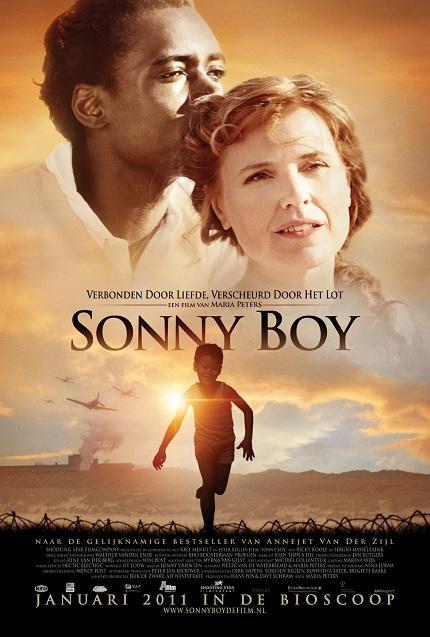 Cinema under the stars
An invitation to the next event of Cinema Under the Stars in the Norwegian Embassy in Havana. This will be on Tuesday 25th and Wednesday 26th at 8 p.m. The Norwegian feature length Brothers (2015) directed by Aslaug Holm will be screened on Tuesday 25th. The Norwegian short Sáiva (2009), directed by Tuva Synnevåg, and the Cuban feature length Habaneros U12 (2016), directed by Alfredo Ureta, on Wednesday 26th. As always, there will be popcorn and the entry is free.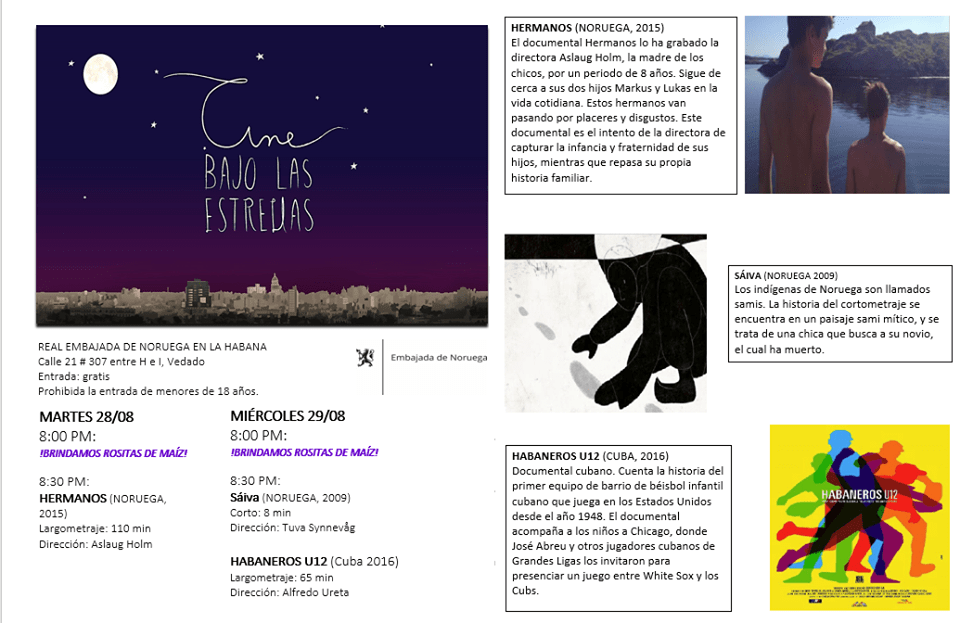 Authors