Developers of the Cuban Abdala vaccine candidate foresee that the drug will achieve an efficacy greater than or equal to 60% against COVID-19.
However, Cuban specialists aspire to higher figures, as confirmed by the Director of Clinical Research at the Center for Genetic Engineering and Biotechnology (CIGB), Dr. Verena Muzio.
The results of phase III of the clinical trial are now being evaluated, after completing the administration of all doses in the eastern region of the country, said the expert this Thursday during a television appearance, the Agencia Cubana de Noticias (ACN) news agency reported.
Efficacy evaluation of Abdala COVID-19 vaccine candidate begins
Muzio explained that the behavior of the disease is currently being compared in study volunteers who received placebo versus those injected with Abdala, to measure the effectiveness of the product.
The specialist commented that these analyzes could be extended for some time, because they depend on the number of infected subjects after receiving the doses of the drug developed by the CIGB.
Cited by the agency, the doctor clarified that no vaccine is 100% effective, and that the possible infection with the coronavirus after vaccination also depends on individuals' abilities to improve their immune response.
In addition, she confirmed that there have been no serious adverse effects related to Abdala, which has allowed the use of the vaccine candidate in the health intervention in risk groups and territories approved by the Cuban Ministry of Public Health (MINSAP), and that more than 600,000 have already been inoculated with the first dose of Abdala, according to data released by the entity itself.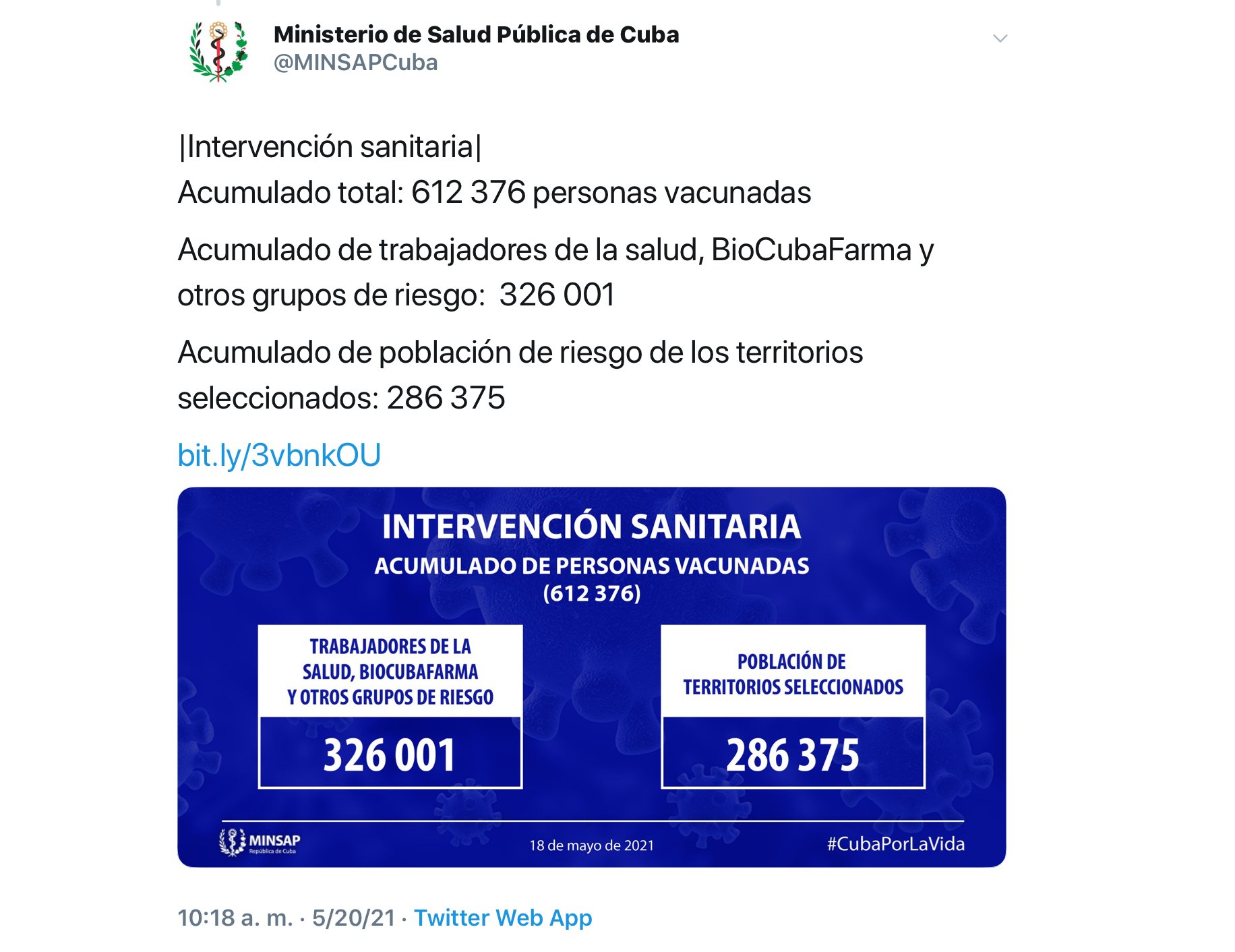 In the first phases of the clinical trials of Abdala, its safety was demonstrated, since only mild adverse effects appeared such as redness, increase in volume, pain at the injection site, mild discomfort, headache and a feeling of drowsiness, the specialist explained. 
Muzio added that if an adverse effect occurs it could be associated with an allergic reaction, but not all allergic effects are serious, and affirmed that procedures are applied to reduce this possibility through a correct immunization strategy.
Cuba has other vaccine candidates in human clinical trials, of which Soberana 02, from the Finlay Vaccine Institute, is also in phase III of the studies and is also being used in health interventions in risk groups and territories.
The island's authorities and experts aspire for both candidates to show a high percentage of effectiveness for the approval of their emergency use. The goal is to immunize the entire Cuban population against COVID-19 before the end of 2021.
Author