Writer and essayist Abel Prieto Jiménez, former minister of culture, was presented this Monday as the new president of Casa de las Américas.
Prieto is taking over the presidency of this cultural institution founded in 1959 after the death of its previous president, poet and essayist Roberto Fernández Retamar, who held that position from 1986 until his death last July 20.
At a meeting this Monday, reviewed by the publication La Ventana, with Minister of Culture Alpidio Alonso and other officials of the Ministry of Culture, the First Vice President Marcia Leiseca, founder along with Haydée Santamaría of Casa de las Américas, was also released from her post.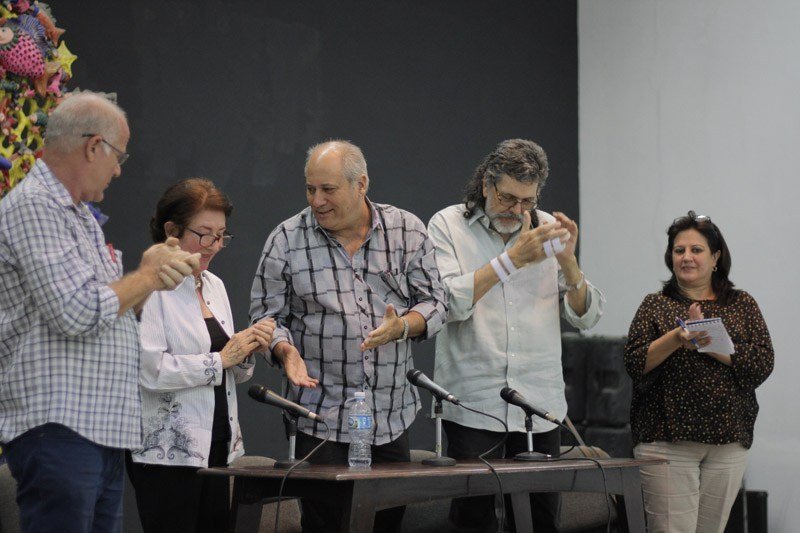 Abel Prieto was president of the Union of Writers and Artists of Cuba and then Minister of Culture from 1997 to 2012 when he was appointed advisor to the then president of the Councils of State and of Ministers, Army General Raúl Castro Ruz.
Subsequently, he provisionally retook the post of Minister of Culture when the former minister, Julián González, was dismissed. Prieto was currently the president director of the José Martí Cultural Society and director of the Martí Program Office.
Abel Prieto graduated from Hispanic Language and Literature at the University of Havana. He is the author of the novels El vuelo del gato (1999) and Viajes de Miguel Luna (2012) and short stories such as "Los bitongos y los guapos" (1980) and "Noche de sábado" (1989).