According to Joaquín Alonso Vázquez, president of the Cadeca Exchange Houses, the Cadecas will expand the services they provide to the population, institutions and non-state forms of management.
Speaking to Radio Rebelde, the official affirmed that the service of buying or selling convertible pesos (CUC) for Cuban pesos (CUP) is one of the fundamental functions of the Cadecas, and that transactions are carried out quickly.
Regarding the purchase and sale of freely convertible currency, he said that they are maintained, even if they are limited only to people who are going to travel abroad and need to exchange currency.
The decision is due, he stressed, to the decrease in tourism, which has caused a reduction in the capacities for selling freely convertible currency.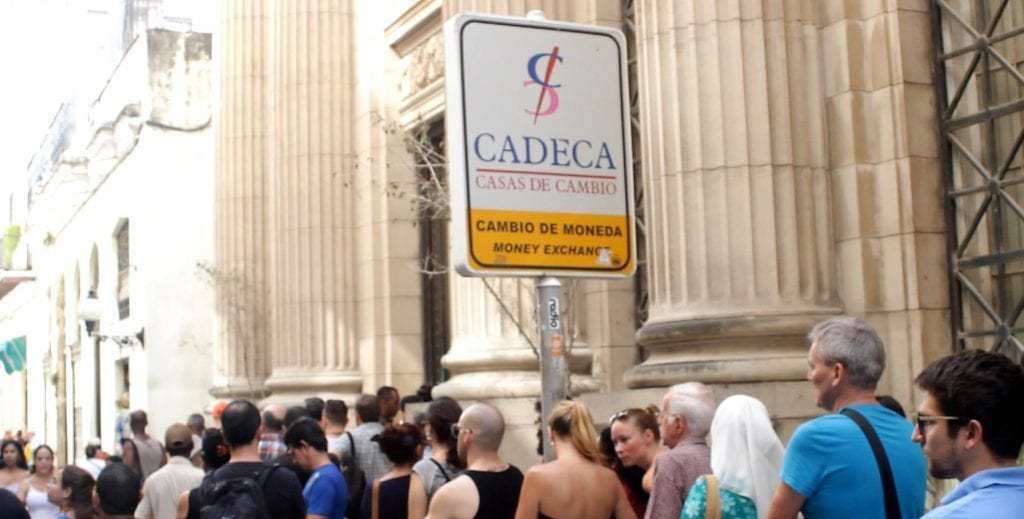 The Cadecas' exchange and selling of freely convertible currency is limited to a maximum of 300 CUC (before) and now 7,200 pesos for passengers who are traveling abroad.
During the first six months of this year, customers will be able to change from CUC, and in case there is no availability of dollars, they will be given euros.
Finally, Alonso Vázquez added that passengers are also charged taxes at airports for merchandise with customs duties, and stressed that as Cadeca is a member of the country's banking and financial system, it has the necessary mechanisms so that the cash collected or paid in one of its entities arrives debited or credited to the accounts of any Cuban bank.
Authors