The State Department of Commerce in Havana has established new procedures with the ration book in order to improve care for the residents of the province, which has the highest number of people infected by COVID-19 on the island.
Among the exceptional procedures that it has allowed is the creation of a ration book for people who present legal documents of the home in Havana, have an updated address for the capital and, furthermore, show that they have legally stopped acquiring provisions in another province. The procedure may be done by telephone, by mail or via the Internet.
Another of the actions will be the acquisition of the milk ration intended for children living in another province, something in force until December, a period also foreseen for the procedures that involve pregnant women.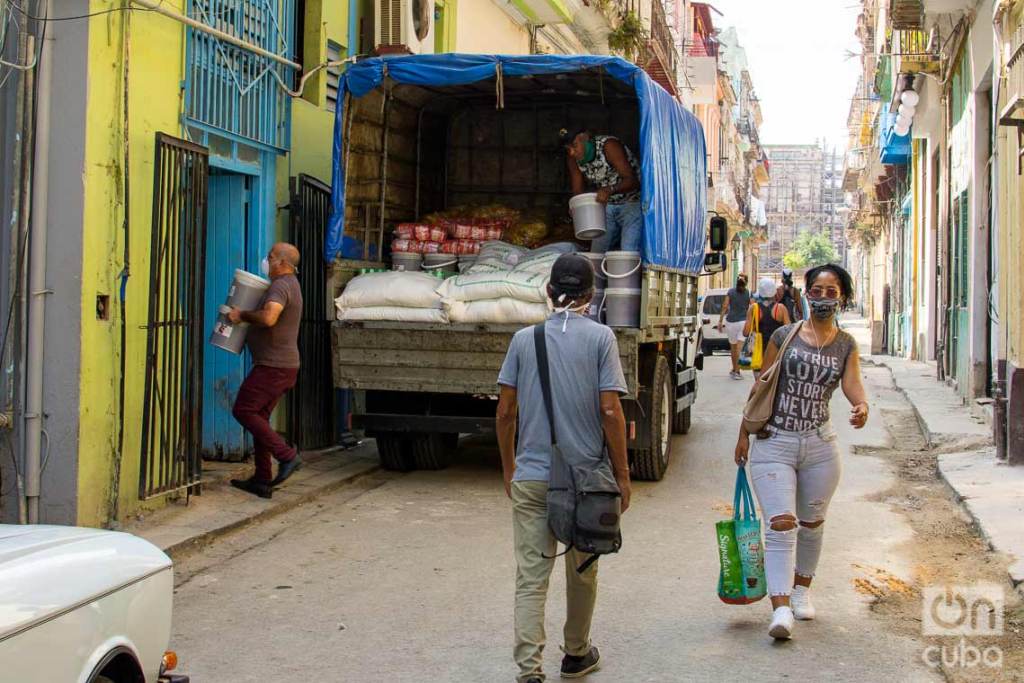 The measures include people with a legal address in Havana who are registered in another province.
This week several measures have been implemented to reinforce social isolation in Havana, which reports more than 500 positive cases of the new coronavirus.
As reported by the Ministry of Public Health, the municipality of Centro Habana remains the municipality with the highest epidemiological risk, with an incidence rate of 41.88 per 100,000 inhabitants, the most densely populated in the province; while other six territories report contagion levels above the provincial average: Plaza de la Revolución, Regla, Habana del Este, Old Havana, Cerro and Cotorro.
The new procedures regarding the ration book in the capital may be carried out in the consumer registry, with based at Avenida Carlos III no. 613, between Márquez González and Oquendo, Centro Habana; Monday through Friday from 8:30 a.m. to 5:00 p.m. In addition, those interested can communicate by phone: 78735055 and 78735057.
Authors