An explosion at the Caribbean Hotel, located on Prado and Colón, Old Havana, was confirmed this Monday morning by several official Cuban media.
It was reported that there was an injured person, who was being treated at the Calixto García Hospital, while the other guests were evacuated, the Canal Caribe reported on its social networks.
After the explosion, the fire department, healthcare and police forces, as well as city authorities, went to the place, whose access was blocked due to the possible danger of collapse.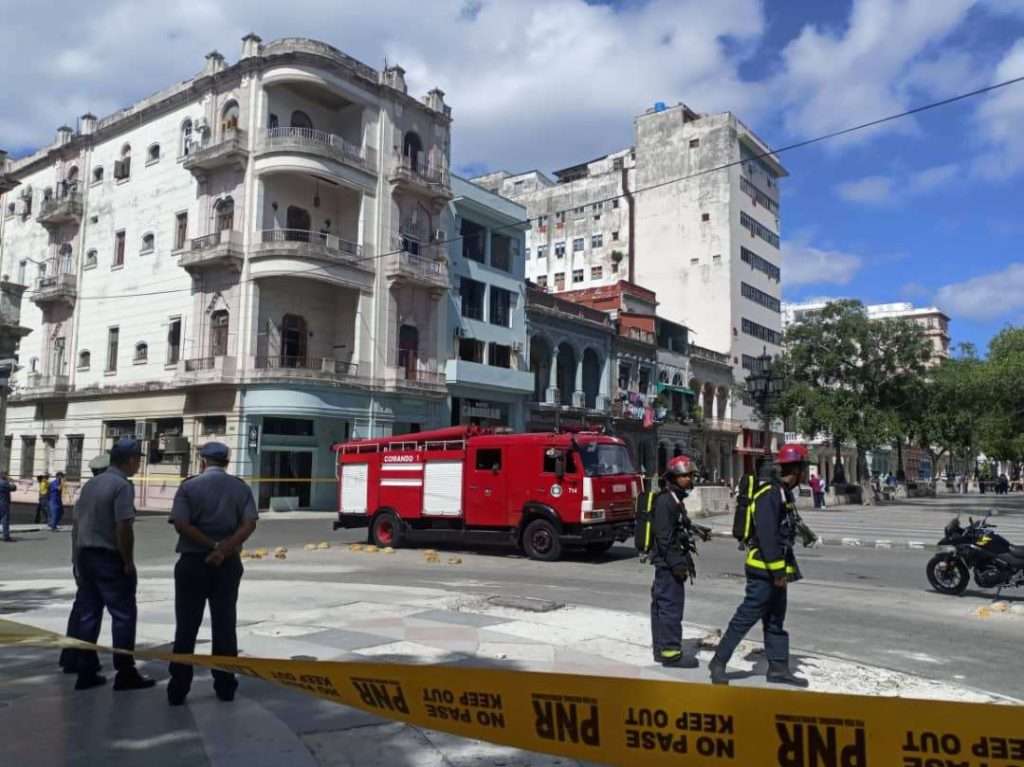 The event occurred in a room located on the fifth floor of the building, located between Refugio and Colón streets, "where there were no guests and where they were working on the decoration and decoration," explained Carlos Manuel Cabanes, director of the Islazul Habana branch, quoted by the Cubadebate website.
"An explosion occurred when one of the workers of the micro-enterprise – who was carrying out maintenance work – entered the room. Immediately measures were taken. There were no customers on that floor. Subsequently, the electricity was cut off and the staff was evacuated for safety reasons", commented the manager of the hotel chain to which the affected hotel belongs.
According to Cabanes, "the hotel did not suffer any type of damage to its vital system" and as soon as the authorities allow it, its workers will return "to their scheduled activities".
According to official data, specialists from different entities are investigating the causes of what happened. At first, it was presumed that there was a possible gas leak, but this has not been confirmed so far.
In May last year, a large explosion at the Saratoga hotel caused the death of 47 people and nearly a hundred injuries. The incident also caused severe damage to the hotel and other adjacent buildings.
Author