A batch of medical supplies donated by former Chinese students in Cuba and several companies in that country is being processed by the Ministry of Public Health for distribution in hospitals coping with the coronavirus.
These are 258,000 facemasks, 62,000 pairs of gloves, 40,000 protective suits, 9,600 medical bed liners, 1,400 blankets and 600 infrared thermometers with spare batteries.
"Now we're organizing it according to the instructions of MINSAP, and then we will begin the distribution," said the director of EMSUME, Dr. Rolando Rederos.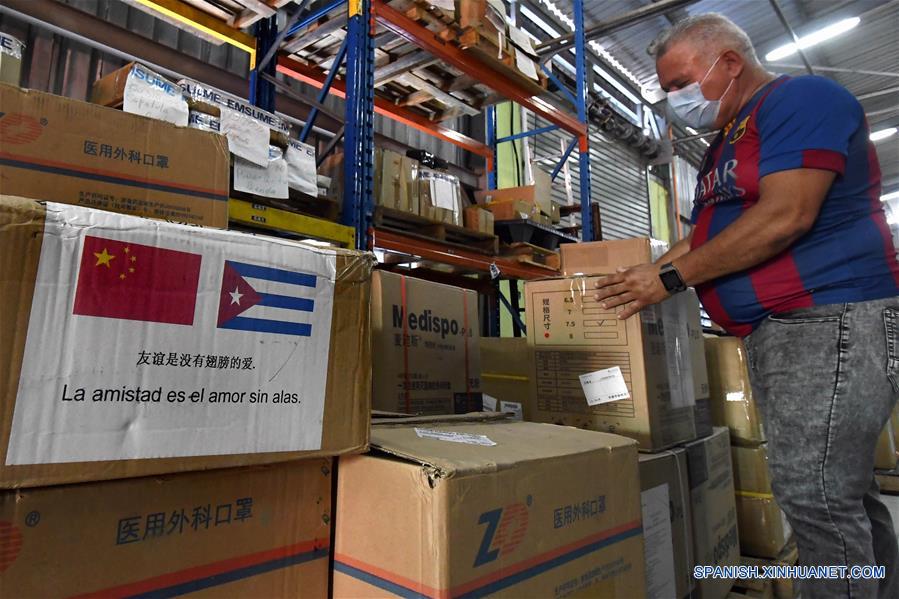 The donation of the former Chinese students in Cuba was coordinated by Chen Ke, a young man who studied a Spanish language degree in Havana between 2009-2013, and now works the Latin American market in a tourism company.
"When we found out that Cuba needed medical supplies to deal with the epidemic, we came up with the idea of ​​organizing the donation," Chen said.
To buy the supplies, in two weeks they raised about 20,000 dollars, donated by almost 300 people, most of them former scholarship students in Cuba.
"We have a deep affection for this country, where we learned to share and be united," Chen said.
Authors