When Julita Osendi said that if she did not exist another woman would have come to do the same, it was not a display of modesty, but of the full conviction that women had and have all the right and aptitude to earn a prominent space in the complex universe of sports journalism.
Life has proved Julita Osendi right. Women occupy an increasingly prominent place in the Cuban sports press, gradually breaking down the myths and prejudices that for decades limited or blocked the presence of women in the programs that the island's media dedicated to the coverage of sports events.
Today women narrate baseball games and boxing fights or follow the most important disciplines, a scenario unthinkable in the past century. Today we have women analysts of the highest caliber, whose criteria and accurate assessments mark states of opinion and influence decisions of the sports system itself, something that has not been achieved by condescension, but by their intelligence and ability to overcome.
A further step in the recognition of the rights and work of women in this field has been taken with the recent creation of the Women's Section of the Circle of Sports Reporters of the Union of Journalists of Cuba (UPEC), which will bring together all the country's women professionals focused on the coverage of sports events in the different press media.
Yisel Filiú Téllez, journalist for the Cuban Television Information System and the specialized channel Tele Rebelde, is in charge of the new organization and assured OnCuba that one of the main challenges in this beginning is to locate, in all the media and teaching spaces, the journalists (associated with UPEC or not), photojournalists, narrators, assistants and journalism students with the profile defined in sports coverage, in order to exchange experiences, learn about their personal challenges, aspirations, dissatisfactions and purposes.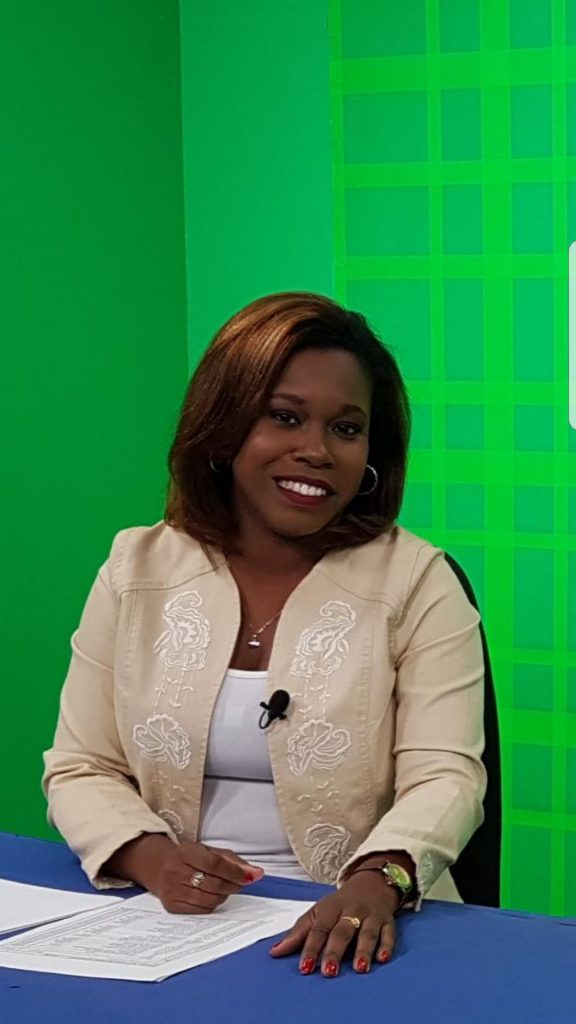 A priori, this is a wonderful and revolutionary project, but it did not happen overnight. Precisely, when Yisel Filiú is asked about the roots of the new Women's Section, she tells us that it is something that has been progressively gestated based on Julita Osendi's imprint in Cuban sports journalism, from the appearance of many exponents in the branch and of a more receptive vision—although not totally open—of the "decision makers" in the newsrooms.
"A few years ago I understood that sports journalists in Cuba were not the two or three women who marked the stage of the legendary Julita Osendi, who represented inspiration for many, especially for me. In 2011 when I had the opportunity to participate in the International Postgraduate Course in Sports Journalism in Havana, I shared with Darilys Reyes, from Cienfuegos, and Glenda Torres, from Havana. Then I met Mayli Estévez, from Villa Clara, Yuliet Pérez Calaña from the Isla de la Juventud, Lianet Escobar, from Guantánamo, and this meant that there was already a path in terms of women in the exercise of sports journalism.
"We were gaining visibility, to the point that today, I am almost certain that there is at least one woman sports journalist in each province, whether on television, written press or radio. Young women sports journalists write to me, wanting to share professional experiences, or women journalism students, commenting on their intention to practice the profession upon graduation. Since that 2011 we not only gained visibility but also respect," said Filiú, who has more than a decade of experience in the media.
Darilys, it's for you, it's for all the women
The new Women's Section of the Circle of Sports Reporters is named Darilys Reyes in Memoriam, in honor of the journalist from Cienfuegos who died in October 2019 at the age of 33. Comprehensive, incisive, Darilys was a reporter of excellence, who always carried the truth ahead and captivated us all with the depth of her analyses.
There is no better name for the new organization, whose birth is a starting point to "honor and somehow perpetuate Darylis's love, talent and sagacity as a sports reporter," said Yuliet Pérez Calaña, another of the women who, from her native Isla de la Juventud, addresses sports issues.
Darilys would take the lead today in a project of such magnitude, for which she and another group of colleagues advocated countless times, without finding decisive support. "Several times I proposed that a space be found for women sports journalists, but unfortunately the space did not come," Yisel Filiú said.
As of then, different initiatives were developed on social networks, such as the Facebook page "Periodistas Deportivas Cubanas Que Swing," in which some posts were published, although everything remained on a very empirical plane.
Darilys Reyes: un pésame profundo desde el periodismo cubano
"Then Darilys suffered that fateful accident that claimed her life two years ago, and in an act of pure spontaneity, we proposed creating a group that would bring together sports journalists, who could present both national and international projects, investigations, journalistic pieces of value, exchange of experiences, and that this group be named after Darilys, who was perhaps the most prize-winning in the González Barros contests of the new batch of sports journalist," Filiú Téllez explained.
Fortunately, the UPEC embraced the project, whose intention, according to Yisel, "is not to segregate in terms of gender," which is why it was proposed to create it within the Circle of Sports Reporters.
For Yuliet, for Yisel, and for all the Cuban sports journalism, this new creation is a breath of fresh air that reaffirms Darilys Reyes as a paradigm, not because she died prematurely, but because in a short time she managed to leave a considerable legacy in the coverage of national baseball and in the follow-up of her beloved Cienfuegos baseball the team.
Emergencies on the table
In a quick sketch of the sports work of the Cuban media in this century, we find several female journalists who transcend for their perseverance and dedication. There are the names of Julita Osendi, Elsa Ramos, Luisa Fernanda, Eyleen Ríos, Lisset Ricardo, Glenda Torres, Mayli Estévez, Marlys Rodríguez, Yuliet Pérez and Yisel Filiú herself, who opted for specialization and set the path for the youngest.
In that group of the new batch we could include Rogmary García, Melissa Blanco, Gretel Yanet Tamayo, Kiara González, Angélica Arce, Karlienys Calzadilla, Brita García, Niurka Talancón, Norys Castañeda, Litzie Álvarez and Lianet Escobar, impetuous voices that do not relent in their efforts to advance in the complex world of sports journalism.
It is indisputable that more and more women have a presence in the media, however, this does not mean that there is an absolute openness in terms of the spaces and roles they can play in the newsrooms.
"It has been difficult for women to make our way into labor fields that have always been colonized by men, such as this one in sports journalism. Therefore, it is something that must urgently be maintained, defended, consolidated and expanded. I don't see a better strategy for this than to stay together, sharing knowledge and concerns, serving as a shoulder or as encouragement, being stronger and better for ourselves and for other women," said Yuliet Pérez, although her personal experience has not been traumatic. 
"In my particular case, I feel very fortunate because I work in a place where, since I decided on sports journalism, I had the same opportunities as my male colleagues and received their support and respect, something that has remained until today. It also happens that Isla de la Juventud is a smaller place, like a different ecosystem. But I know women who have not had the same luck," she added.
To reverse this unfavorable panorama that some women may encounter, a change of mentality of decision-makers is necessary, although Yisel Filiú, based on her personal experience, considers that preparation and improvement is also essential to face the critical gaze of society and the recipient of their communication products.
 "We women must have these two aspects as the first law. On a social level, in a sports gathering talking about baseball, a man used a phrase on me that marked my life: 'What do you know about baseball?' At that moment, I showed him how much I knew and understood that, once the matter with directors of sports newsrooms was over, the problem was not with skeptical glances from athletes and coaches, but from society, from the public. That is why I believe that the reports we make cannot be about who won and who lost, it is necessary to do the analysis, the assessment, contrast criteria, and that way the public accepts you, values ​​and respects you, which is the most important thing," Filiú said.
In any case, as we have already stated, more understanding is needed from the directors, more flexibility, especially in a very little-traveled area in which they must work seriously: sports narration.
"The thing is that the directors give us a vote of confidence, or better yet, a pat on the shoulder or the encouragement that yes, it is possible, because many, like me, have done it, with proven narrations, but they continue using old recordings. For this reason, in Matanzas, I applaud Melisa Blanco, who is considered the first baseball narrator in Cuba, but I also applaud her colleagues who opened the microphones and gave her support to do so.
"That the first, the second and perhaps the third narration was not as we would have liked? Perfect. But in any profession, practice is essential. Yes, I insist on preparation, on quality, but I am aware that the pat on the shoulder is very important, that support that everyone who begins needs," said Filiú, who is clear about her essential goal in this start of the Darilys Reyes In Memoriam group.
"We lack fieldwork, I repeat, in narration, in photography, even in statistics. But well, if women have to impose themselves other than for a gender issue, that it be for quality, is my first aspiration with this Women's Section of the Circle of Sports Reporters."
Banishing machismo
Cuba is not a territory free of machismo. This is an evil rooted in society and gives rise to gender inequality, a phenomenon that is suffered greatly when sexist criteria prevail among people with power in decision-making in different work centers.
The world of the press is not exempt from these risks. Although there are legal or institutional means for the professional development of women under equal conditions and without prejudice, any manifestation of machismo, no matter how minimal, becomes a sharp spearhead that damages the rights of women journalists.
Yisel Filiú considers that there are traces of machismo in Cuban sports journalism, where there is still a tendency to see women only as "the soft image of a newscast."
"I would like the directors to take more risks, to place women in the narration of so-called hard sports. For example, I am not interested in narrating gymnastics, and that is one of the sports that I report on Tele Rebelde and for which I have great passion, but it turns out that it is very 'feminine' and it is just the one that I have been proposed. And no, I am interested in listening to myself or hearing a female voice in baseball, in boxing.
"It happens that nobody imagines it, and that is exactly where the challenge lies. If narration is difficult, then, at least, let it be the accompanying analytical voice. I have had that experience with weight lifting and in Santiago I was the first to do the terrain, inspired by the times Julita did it. Here in Havana, when I accepted combat sports in sports journalism, I did it with total conviction not to make the public fall in love, but to create in them an opinion with analytical and critical elements from my perception and in my voice, completely feminine," Filiú Téllez reflected.
In this regard, Yuliet Pérez considers that the banishment of machismo cannot be postponed, otherwise, they will have to continue dealing with phrases such as "you like baseball players and not baseball," or the most conservative bosses will continue to feel they have the right to support only men to carry out certain coverage because they can do it better than a woman.
"We will have to endure inferences about our sexual orientation based on our profession, or live situations that almost never happen to men, such as exchanging cell phone numbers with a coach, manager or athlete for work reasons and then receiving unwanted messages," alerts the journalist from Pinar del Río, who, however, recognizes that ground has been gained.
Actually, compared to 25-30 years ago, there are advances, especially thanks to the terrain paved by Julita Osendi, who managed to get ahead because of her talent and preparation in a cruel stage. That, it could be said, was the beginning of a complex path, which other women are now treading, also focused on imposing themselves and on at last breaking down barriers, myths and prejudices. To achieve this, it is necessary to talk much more about these aspect, never hide the ball, put the cards on the table and judge in an exemplary way those who play the machismo card in our media.
A struggle that transcends borders
The exercise of sports journalism is marked by many inequalities. In Latin America, for example, sexual harassment and abuse prevail, and the salary disadvantage is noted compared to men who do the same activities. In addition, an important group of communicators can open space for themselves only by elbowing, swallowing anger at discriminatory comments, inappropriate "proposals" or certain "obligations" to hold a position.
This is how Argentine journalist Carolina Mitriani considers it, for whom this has become a daily struggle. According to her, everything is linked to what has historically been denied to women, usually confined to housework and caring for children, without too many guarantees of socialization, projection of goals or independence.
"Modifying that social construction, without a doubt, will take several generational changes and the persistence of hard work that has been built for years based on feminisms. Reporting on sports as a tool for freedoms and as a basic human right, based on principles of equality, is essential. For that, the activities should be brought closer to women, making them feel that space as their own, promoting meetings to share experiences and strengthen ties.
"Open and free media broadcasts when women's sporting events are held is crucial: it shows girls and women that there is a stage that belongs to them and through referents it gives them goals to achieve. Training and discussions should also take place at the male sphere. To be able to rethink normalized practices, daily micro-machismos and the search for possibilities to open spaces in equity, cooperate knowing they are in a privileged place," affirms Mitriani, one of the activists who has promoted the management of AIPS America to achieve equality of rights in the exercise of sports journalism.
In line with this, Mexican reporter Lupiz Ojeda specifies that, although an evolution in thought is noticeable, women have a long way to go in a scenario where strength, agility and dexterity are associated with masculinity and not with femininity.
"In many competitions, the role of women is still that of an aide-de-camp, although fortunately that perspective has changed a bit in some places. There are more and more athletes and with better marks; women journalists who portray anecdotes, directors, rehabilitation specialists, umpires. Courage, audacity, determination greater than fear, preparation, seem to be the only keys to advance in equity, to obtain equal salaries, professional leagues, managerial positions for decision-making," Ojeda said.
The problem is that there is no correspondence between the results and the achievements of women with the assessment society makes of them. In Mexico, for example, women's softball and baseball teams go to the Olympics and World Championships, but they don't even have organized professional leagues.
"Our soccer players continue to receive iPads for winning a championship while their peers earn millions. There is an old debt and the will to reverse it is still limited. For journalists it is no different, there are still those who try to disqualify them by calling them 'cheerleaders,' as if the women of the animation groups did not deserve respect either; salaries continue to be uneven; no baseball team has a traveling reporter; the gap is still large, but we are moving forward. We are used to overcoming barriers, to creating spaces when those that exist are not denied; we have learned from sports that a bad move does not guarantee a defeat, you have to stay in the batting box, because sooner or later we are going to turn the scoreboard," the Mexican reporter said.
But there are many more setbacks. Sports journalists who have children or aspirations to have them are seen as limited in their capacities and times, and they are excluded from stadiums or work spaces because they are with their children. In addition, there are many traces of superficiality in the way women are treated in the media, valuing them more for their image than for their knowledge.
"It's very sad," says Mitriani, especially since these and many other scourges are not isolated cases, but a general rule. Therefore, the challenge is difficult, but not impossible to achieve if you work side by side.
"What is more marked now is that we know we are together and we always have close by another who is willing to put her shoulder and root for us. As we say here in Argentina: We're fed up but we're together."
Author