Starting this Monday a universal celebration is taking place in Havana.
The Cuban capital was chosen by UNESCO as the principal venue of International Jazz Day in 2017, which is organized every April 30 in close to 200 countries. However, more than a unique date for the activities, the city will host a wide program that includes workshops, audiovisual presentations, jam sessions and concerts, with more than 50 musicians of different nationalities.
Havana's selection responds to the island's long musical tradition and the unquestionable influence of Cuban artists in the evolution of this genre.
In her annual message for the date, Irina Bokova, UNESCO general director, highlighted Cuban jazz as "a lesson of creative diversity."
"Cuba's booming musical culture," she points out, "gave rise to the Afro-Cuban jazz movement, inspired on a prodigious mixture of cultures and peoples from the entire region."
Regarding the day's aims, Bokova underlined the will inherent to this musical expression of "deeply delving in respect for human rights and all forms of expression…. The central role granted to Cuba in this year's edition is proof of the power of jazz to build bridges and join women and men around common values and hopes."
The peak moment of the celebration will be this Sunday's concert in the Alicia Alonso Grand Theater of Havana, which will be broadcast live via streaming and which will have among its most dazzling stars U.S. musicians Herbie Hancock and Quincy Jones and Cubans Chucho Valdés and Roberto "Bobby" Carcassés.
Hancock, one of the most renovating figures of the contemporary jazz scene and UNESCO Goodwill Ambassador for Intercultural Dialogue, will also participate in a tribute that will be paid to the organizers of the Jazz Plaza Festival, an event with more than three decades on the island's billboards. In addition, he will share with Quincy Jones a space dedicated to jazz and cinema.
The educational program comprises an exchange between students of Cuban art schools and conservatories and a delegation from the U.S. Thelonious Monk Institute. Maestros like Japanese trumpet player Takuya Kuroda, U.S. violinist Regina Carter, Chilean saxophonist Melissa Aldana and Cameroon bass player Richard Bona will give different workshops throughout the week.
The artistic presentations, previewed starting this Wednesday, will take place in Havana scenarios like the Cuba Pavilion, La Zorra y el Cuervo jazz club and the Fabrica de Arte Cubano. Jazz and rumba will merge in the gardens of the Mella Theater, while the Nacional Theater will receive experienced percussionist Ruy López-Nussa with his project La Academia and other renowned musicians from the island.
The list of international artists present in Havana around these days includes U.S. musicians Kenny Garret (saxophone), Esperanza Spalding (bass) and Kurt Elling (voice), French guitarist Marc Antoine, German trumpet player Till Brönnerm, Tunisian singer Dhafer Youssef and Chinese pianist A Bu. Starring for Cuba are also, among others, pianist Roberto Fonseca, saxophonist César López, flute player Orlando "Maraca" Valle and tres player Pancho Amat.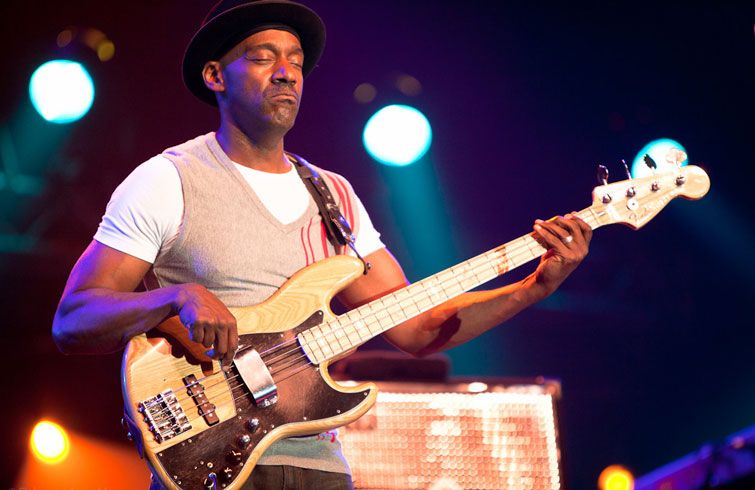 International Jazz Day has been celebrated since 2012 and has had as venues Osaka, Paris and Istanbul. In 2016 it was organized in Washington and then President Barack Obama and his wife Michelle were the hosts of the main concert held in the White House.
Authors