A transnational religious culture is moving silently through every corner of the planet, no matter the country, nor its system, nor its government, nor its history. It crosses not only the cosmopolitan cities but the peripheral neighborhoods, the mountainous areas, the most remote and unthinkable towns.
It "miraculously" takes over human minds and practices, with only one purpose: to impose principles and doctrines that respond to the literal and non-contextualized interpretation of the Christian gospel.
Everything happens at the same time: a call to read the Bible on the Havana seawall, a girl waiting for her 15th birthday to marry God, posters around the city that are committed to "an original design" of family, a book that with absurd criteria tries to dismantle and criticize a history of social conquests, others that talk about the dangers of gender ideology and supposed witches who want to exorcise young people through comprehensive sex education programs. And I simply don't conceive it, for me in Cuba that was unthinkable.
However, fundamentalist enunciations are gaining strength and those who defend them are gaining ground and visibility. We can understand that this rapid expansion is due among other aspects to: the connection between their religious practices and the patterns of our identity; the success of the recruitment strategy through fear of the future, which works quickly in tired, stressed and uncertain people; the material benefits that the faithful receive from donations that become very significant, especially in situations of scarcity and crisis; a way to praise with songs, dances and trances that allow a different (more attractive) enjoyment; a policy of "familism" (sisters and brothers) that penetrates deeply and rapidly in Cuban culture and idiosyncrasy; among others.
But why are we Cuban feminists concerned or should we care more about the expansion of these fundamentalists?
We are in the presence of a political, not a spiritual war as some might believe. Just look around to notice the presence of fundamentalists supporting elected right-wing governments or coup leaders in which there have been significant setbacks for women's rights.
In these, God or the Bible is used all the time to position a discourse that far from betting on "loving thy neighbor" lays the foundations for the survival of poverty, exclusion, death, unhappiness, violence, patriarchy and ignorance, which may be the most dangerous of evils.
Although some writings refer to the previous existence of protests and manifestations of disagreement of these fundamentalist groups in Cuba, it can be said that it was during 2018, specifically within the period established for the popular consultation of the draft Constitution, when they became more visible.
The trigger for this outbreak was the appearance of Article 68 of the aforementioned draft, which mentioned the possibility of including approval in the Magna Carta of egalitarian marriage.
They strongly expressed their disagreement, put up posters in houses and large banners on the front of some churches, circulated pamphlets and texts with really counterproductive ideas throughout the country, collected signatures and even called directly for government attention.
It is known that on September 21, 2018, a document signed by representatives of 21 of the country's evangelical denominations (of which five have the highest membership in the country), which clearly expressed their opposition to egalitarian marriage and gender ideology, was delivered to the Council of State.
The arguments used to substantiate their request clearly reveal a binary way of understanding human sexuality (biological approach); also the defense of a model of society and patriarchal family. Although this happened more than a year ago, the debate is still ongoing and some of our legal aspirations have been delayed over time.
Since then, they have not given up in the attempt to continue expanding and convincing based on religious, traditional, retrograde, sexist and heteronormative foundations.
We, on the other hand, continue to sensitize, train, basing our resistance, forming a critical thinking in the new generations, creating strategies to strengthen the policies that contribute to gender equity in the country and creating new social justice frameworks for men and women, regardless of their gender expression or sex-erotic orientation.
A group of Cuban women recreates the performance "A rapist in your path," a song created by Chilean feminists against sexist violence, whose collective denunciation song resonates now throughout the world, with stanzas like "it wasn't my fault, nor where I was or how I dressed" and "you are the rapist."
Today's Cuban feminists, in the face of these proposals, will not give in. We have theoretical contradictions and principles that are not naive or superficial, we are aware of the dangers of these religious movements, as they may imply setbacks regarding important achievements or hinder the realization of dreams of equity that are at the forefront of possible conquests in the short or medium term.
This fervent opposition to egalitarian marriage clearly hides homophobic conceptions (even if they say otherwise); but also misogynist, sexist conceptions that claim and defend the submission of women, their return to the home.
The strategy they use for this purpose is the promotion and defense of a "divine family order," which clearly responds and enhances the existence of the patriarchal systemic order, which is directly opposed to the historical path of feminism as a political movement and theory that questions and dismantles this power as something natural, based on scientifically proven foundations, which have translated into many realities such as the Cuban political conquests.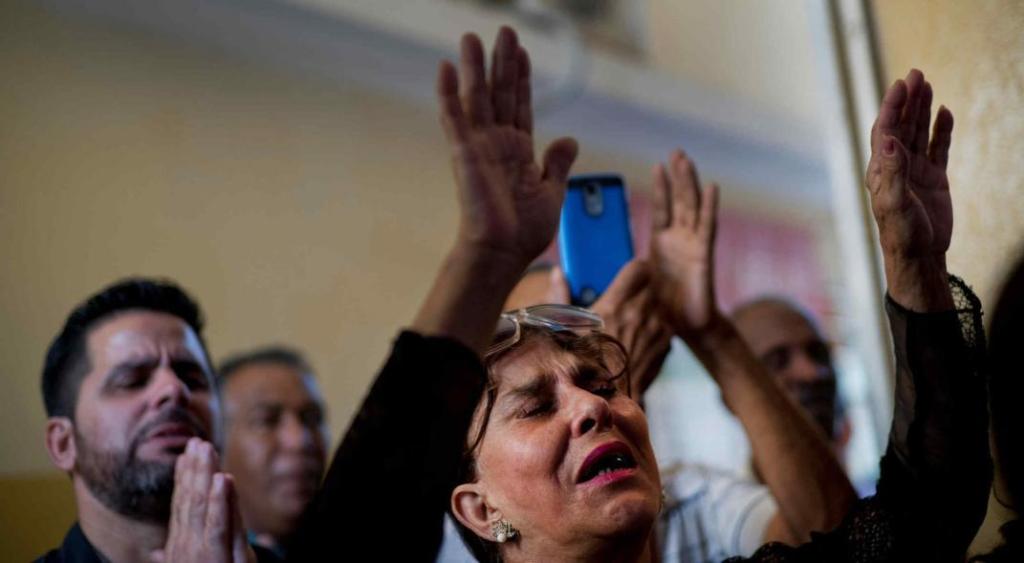 Concluding…
Fundamentalism is expressed as radical patriarchies that subtly or openly oppose the ideals of feminism and the consolidation of its conquests. For them, the advances of women constitute a cultural threat that puts at risk the androcentric traditions and structures that they defend.
Advancing new and old feminist goals will be an arduous task and along the way several obstacles are in sight despite the political will of the State and the pressures we make based on our feminist conceptions.
It is worth noting that our barriers are not only associated with these religious currents, but also with other social structures also embodied in the patriarchate to (re)produce and perpetuate schemes/practices that, subtly or openly, contribute to the control over women, their destinies, bodies and freedoms.
To work in favor of a different future, where the desired equity is established, Cuban feminism needs to strengthen its forces and incorporate not only men, but all those women who still do not identify with this liberating ideology even when to a great extent they owe it what they are, their opportunities, their autonomy, their rights.
However, our purpose must also be to win over the most vulnerable, those faithful defenders of that "unfounded" system that is the ecclesiastical patriarchate, based on which they will never achieve their freedom, nor support this universal political vanguard that knows that another world is possible and defends the possibility of conquering it.
* This text was originally published in Inter Press Service in Cuba. It is reproduced with the authorization of its publishers.
You can also read:
Authors