The performance El ciervo announces Departure
Departure will continue on stage until March 5 starring Mariela Brito, who recently received the Latin ACE Award in the category of Visiting Actress for her role as Yara La China in Cubalandia.
Departure focuses on migratory processes; "Is a story of reality, a drama that has marked the Cuban life in different ways."
Jaime Gómez Triana, critic and theatrical investigator, comments on the play:
"Departure, directly addresses the migration issue, which has been central, if not in the works themselves, but in the work strategy of the group that, since its foundation, has investigated in the Memoir of the national being, of the Cuban itself, and has explored and reclaimed marginalized areas of our future as a people. This path has led them to reclaim the voice of forgotten authors, in some cases frankly unknown, whose points of view allow us to complete our way of thinking.
It builds a broad space, perhaps a waiting room of an empty airport, in which Mariela Brito herself tells her story trying to discover the reason of her friends and relatives", and even its own, departure from the country in the 90s, when she decided to leave to Mexico due to her economic incapacity to stay in Havana. The personal memory reaches the viewer through the narration of moments lived by the creator or people close to her, which are part of a general imaginary.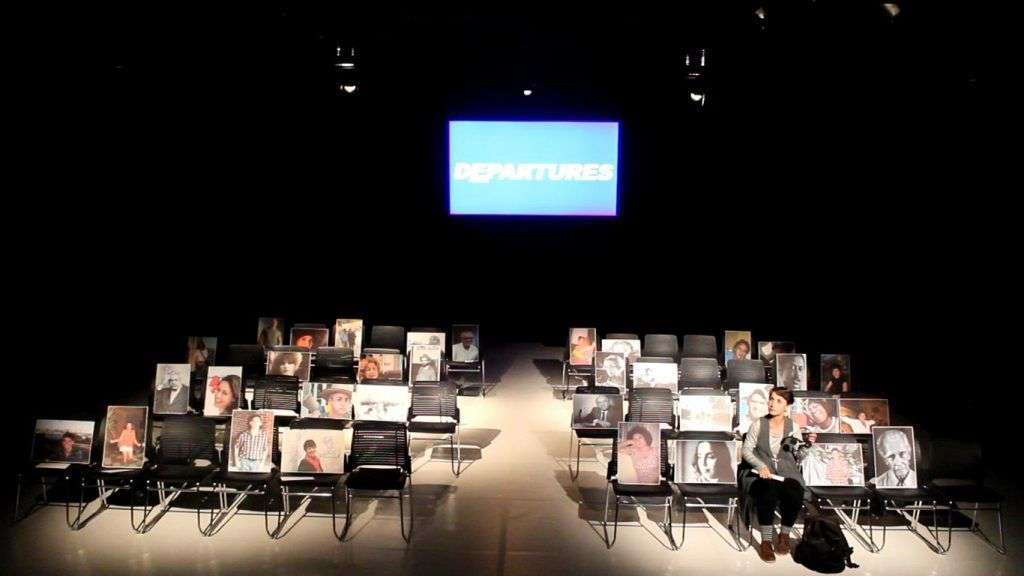 Directed by Nelda Castillo – also awarded by The Association of Latin Entertainment Critics of New York- the play will be on stage at the El ciervo encantado company headquarters this Friday, Saturday and Sunday, always at 8:30pm.
Jazz Vilá's Teclas
The Jazz Vilá Project will continue its performance the play Teclas, by Cristina Colmena, at the Hispanic-American Cultural Center. General direction by Jazz Vilá, mise-en-scene by Cinthia Paredes, and starring Cinthia Paredes, Yanel Gómez, Omar Rolando and Anabel Suárez.
"Typing always the same document is boring and a little absurd, but when you are paid for it, it is better not to ask questions. The problem starts when you have to share the typewriter: the left side or the right one?"

Giselle returns
Giselle, performed by the Cuban National Ballet, will return to the Great Theater of Havana Alicia Alonso, on February 17, 18 (at 8:30 pm) and 19 (at 5:00 pm). Love and deceit are united in this classic of the dancing world, whose choreographic version by Alicia Alonso has been incorporated into the repertoire of prestigious international groups such as Le Ballet de l'Opéra national de Paris, the Vienna State Opera Ballet and the Slovak National Theatre Ballet.
During this weekend the main roles will be performed by Anette Delgado (February 18), Viengsay Valdés (February 17 and 19), Ginett Moncho (February 17, 19) and Dani Hernández (February 18), accompanied by the company's dance corps.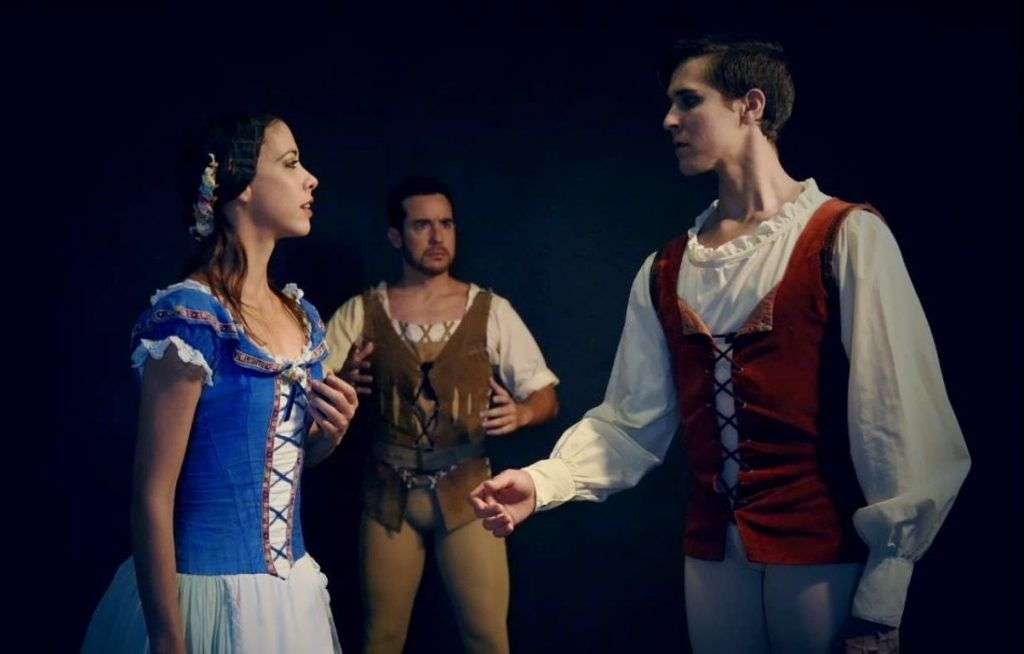 Japanese in Havana
Okinawa Song & Dance Theatre Chura will be performing on Cuban stages the show Exciting Okinawa: Flowers of the sun, on February 16 and 17, at 8:30 p.m., in the Covarrubias Hall of the Cuban National Theater.


Bronzes in body and soul (en cuerpo y alma)
The personal exhibition En cuerpo y alma. Bronzes by Pedro Pablo Oliva will be open until March 25th at the Wifredo Lam Contemporary Art Center (San Ignacio Street #22, corner to Empedrado, Cathedral Square, Old Havana, Havana, Cuba).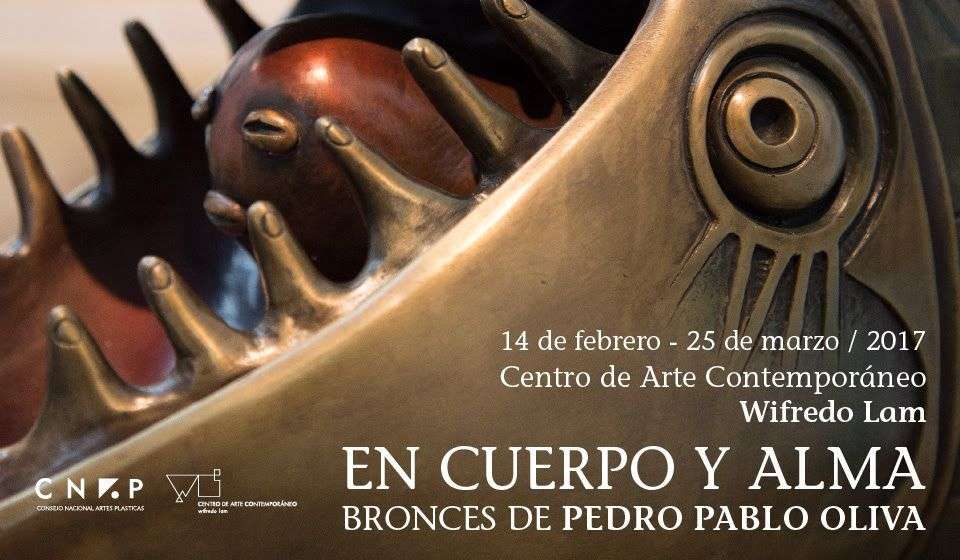 Jorge García Alonso between lights and shadows (luces y sombras)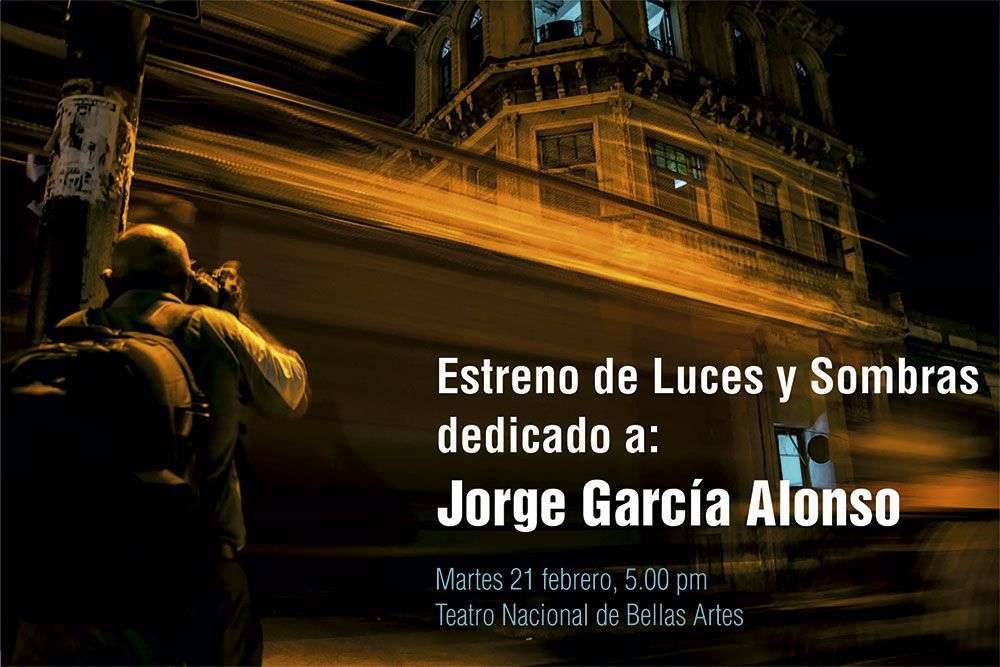 The documentary about the works of photographer Jorge García Alonso from the series Luces y Sombras will premiere on Tuesday, February 21 at 5:00 p.m. in the Theater of the National Museum of Fine Arts.
Interlace (Entrelazos)
The exhibition Entrelazos, by the French photographer and documentary maker Renaud Schack, will be officially inaugurated on February 21 at 6:00 p.m. in the Cuba Photo Library (Fototeca de Cuba). The exposed photographs are the result of the artist's talent and trained look and the love for its two countries, France and Cuba.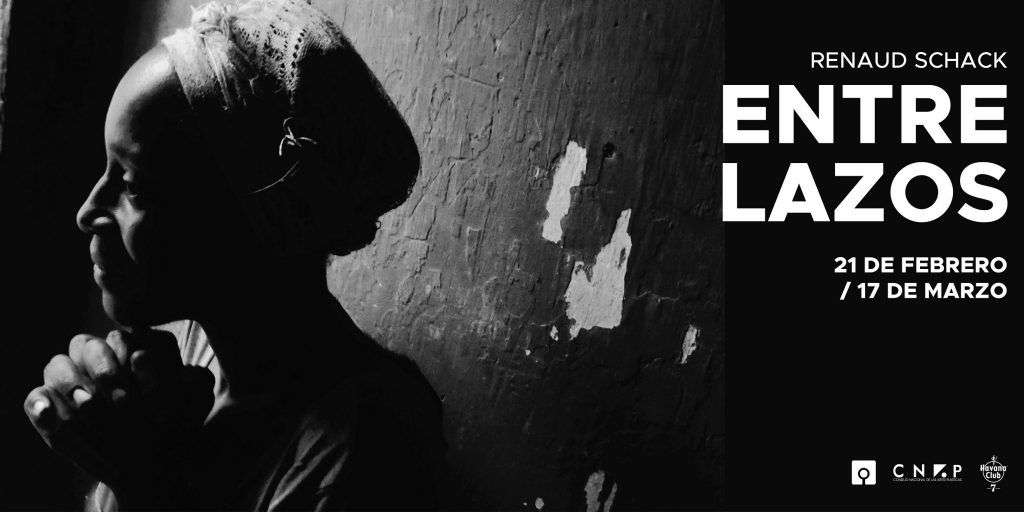 Visions of Cuba (Visiones de Cuba)
The exhibition Visiones de Cuba will celebrate five years of photographic cultural exchanges with Cuba, hosted by the Cuba Photo Library (Fototeca de Cuba) in collaboration with the Photography Workshops from Santa Fe, New Mexico.
Exquisite printings from 53 photographers will be presented at this exhibition including a selection of Santa Fe Photographic Workshops leaders' works and pieces of 18 Cuban photographers who have collaborated with the project. The rendez-vous will be on Tuesday, February 21 from 7:00pm to 9:00 p.m. in the Cuba Photo Library (Fototeca de Cuba).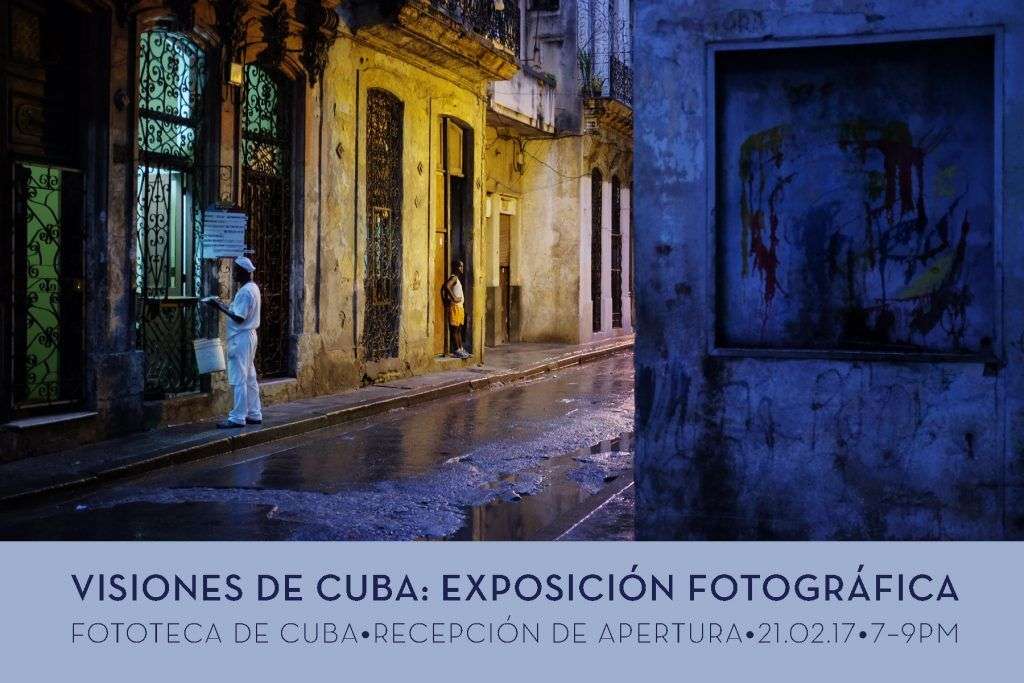 Where to dance in Havana?
Maykel Blanco and his Salsa Mayor will be on Monday the 20th at Miramar Music House (35 Ave, corner to 20 St., Miramar, Playa, Havana) from 5:00 pm to 9:00 p.m., while Sur Caribe will perform as well in the same space from 11:00 pm to 3:00 am.

Aisar and El Expresso de Cuba will be this Friday from 5:00pm to 9:00 p.m. in the Cuban National Theater's Café Cantante Mi Habana.

The group Manana Club will perform on Monday at the Cuban National Theater's Café Cantante Mi Habana (National Theater, Paseo Ave. and 39 St., Revolution Square, Havana) from 9:00 p.m. to 2:00 am.

Djoy … from Cuba to Miami
More Dj's in Havana
Three in one: Verdi, Reinecke and Tchaikovsky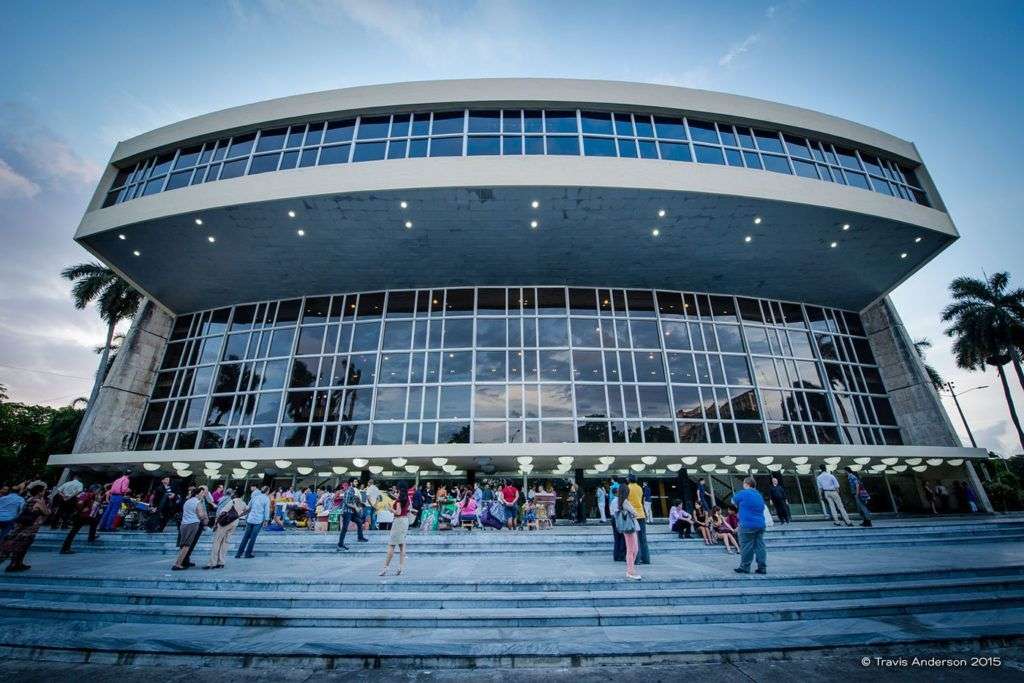 The National Symphony Orchestra will perform on Sunday, February 19, at 11:00 a.m., in the Covarrubias Hall of the Cuban National Theater. Directed by Master Enrique Perez Mesa, the National Symphony Orchestra will have Swiss Antiped`Stella on the flute. The daily program will include the following pieces:
Overture of the Opera La forza del destino, by Giuseppe Verdi
Flute Concerto, Op.283, by Carl Reinecke
The Symphony No. 6 in B minor, Op. 74, Pathétique, by Pyotr Ilyich Tchaikovsky

Havana's International Book Fair concludes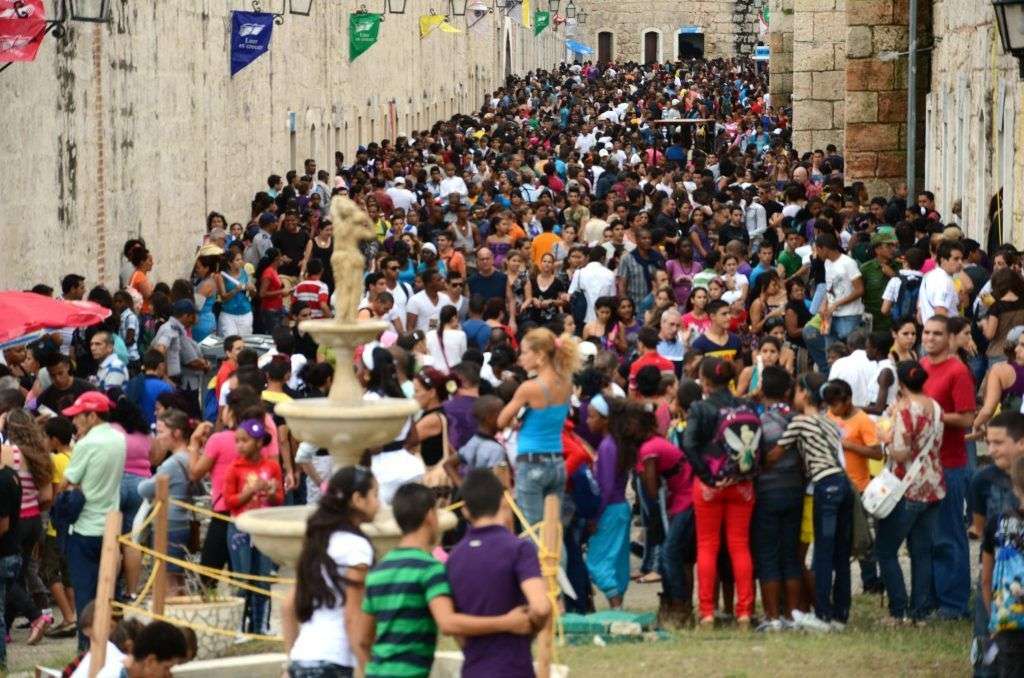 Havana's International Book Fair (FILH 2017) will end in Havana this Sunday. As part of the activities that will be happening this weekend, OnCuba suggests:
Friday 17
The presentation of the book Cuba en sepia, by José Antonio Michelena, with the presentation in charge of Félix Julio Alfonso, at 10:00 a.m. in the Wooden Street at Havana Historical Center.
Nicolás Guillén Poetry Prize and Alejo Carpentier Novel, Short story and Essay Prizes' award ceremonies at 4:00 p.m, in the Nicolás Guillén Hall of San Carlos de la Cabaña.
Saturday 18
The presentation of the book Damas, esfinges y mambisas: Mujeres en la fotografía cubana. 1840-1902 (Ladies, sphinxes and mambisas: Women in Cuban photography. 1840-1902) by Grethel Morell Otero, edited by Mylena Suárez, whose presentation will be in charge of Luz Merino Acosta. The rendez-vous will be at 10:00 a.m. in the Wooden Street.
National Prize of History and Ramiro Guerra Prize of Historical Criticism's award ceremonies at 4:00 p.m. at the Nicolás Guillén Hall of the San Carlos de la Cabaña Fortress.
The presentation of projects from the Video Games and Audiovisual Materials Company of the Computing Central Palace, at 10:00 a.m. in the Pavilion G-3 of San Carlos de la Cabaña.
Sunday 19
The closing ceremony of the children's pavilion Tesoro de Papel and celebration of the 50 years of Gente Nueva Publishing House at the K-16Hall of the Tesoro de Papel Pavilion.

The best of the BBC
23 y 12 Cinema will screen the best films of the 21st Century according to poll conducted by the BBC. The evaluation systematically carried out since the 1950s by the British Broadcasting Corporation selected the best films of the current millennium, which will be exhibited at the Cuban Cinematheque (Cinemateca de Cuba) as part of its program for 2017.
The projections of the first part, integrated by the first 19 places, will continue this weekend in the cinema, always at 6:00pm.
Friday 17: YI YI (2000) / Edward Yang
Saturday 18: A SEPARATION, 2011 / Asghar Farhadi
Sunday 19: NO COUNTRY FOR OLD MEN, 2007 / Ethan and Joel Coen
Wednesday 22: INSIDE LLEWYN DAVIS, 2013 / Ethan and Joel Coen
Thursday 23: ZODIAC, 2007 / David Fincher
Friday 24: CHILDREN OF MEN, 2006 / Alfonso Cuarón
Saturday 25: THE ACT OF KILLING, 2012 / Joshua Oppenheimer, Christine Cynn
Sunday 26: 4 MONTHS, 3 WEEKS AND 2 DAYS, 2007) / Cristian Mungiu
Synopsis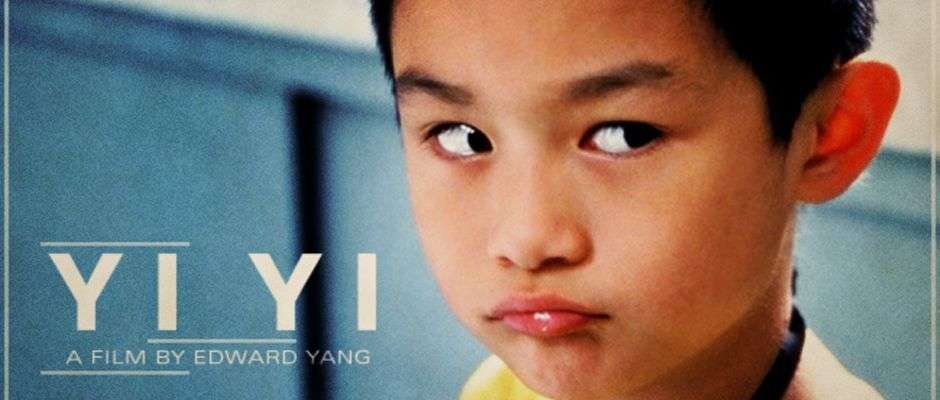 YI YI / Edward Yang (166 ') Taiwan-Japan, 2000 / subt. Spanish / Wu Nien-Jen, Elaine Jin, Kelly Lee, Jonathan Chang / In Colors / NJ Jian, his wife Min-Min and their two children form a typical middle-class family, who shares their apartment in Taipei with Min-Min's elderly mother. NJ is 45 years old and works as a partner in a computer company that made significant profits the previous year but it could break soon if it does not change the strategy. Things start to go bad for the Jians when Min-Min's brother, Ah-Di, gets married. Somehow, among all the problems they have, they must learn how beautiful life is and how we have to take care of it, whatever is the situation we live in. 8th place.
A SEPARATION / Asghar Farhadi (118 ') Iran, 2011 / subt. Spanish / Peyman Moaadi, Leila Hatami, Sareh Bayat, Shahab Hosseini /In Colors / Nader and Simin are married and have a daughter. Simin wants to leave Iran in search of a better life, but Nader wants to stay to look after his father with Alzheimer. She asks for a divorce and moves in with her parents. Nader has no choice but to hire a woman to look after her father. A negligence of the assistant causes a conflict of great dimensions… 9th place.
NOT COUNTRY FOR OLD MEN/ Ethan and Joel Coen (122 ') USA, 2007 / subt. Spanish / Josh Brolin, Tommy Lee Jones, Javier Bardem, Woody Harrelson, Kelly Macdonald / In Colors / In the border state of Texas in 1980, Llewelyn Moss, a hunter near the Rio Grande, one day discovers gunmen riddled with bullets, a cargo of heroin and two million dollars in cash. When Moss grabs the money, a catastrophic chain of violence begins that even Sheriff Bell's law can't contain. 10th place.
INSIDE LLEWYN DAVIS / Joel and Ethan Coen (105 ') USA, 2013 / subt. Spanish / Oscar Isaac, Carey Mulligan, John Goodman, Ethan Phillips, Garrett Hedlund, Justin Timberlake, Max Casella, F. Murray Abraham / In Colors / New York, 1961. Llewyn Davis is a young singer living with few resources in Greenwich Village. During a hard winter, with his guitar on his back, without a fixed house and with hardly any money, he struggles to make a living as a musician. He survives singing in small bars, but above all, thanks to the help of some friends who lend him his sofa to spend the nights. Suddenly, he decides to travel to Chicago to take a test for music mogul Bud Grossman. 11th place.
ZODIAC / David Fincher (158 ') USA, 2007 / subt. Spanish / Jake Gyllenhaal, Robert Downey Jr., Mark Ruffalo, Anthony Edwards, Chloë Sevigny, Donal Logue, John Carroll Lynch, Brian Cox, Clea DuVall, Elias Koteas / In Colors / About the famous "Zodiac Killer," a serial killer who, between 1966 and 1978, killed numerous people in San Francisco, while sending the media letters with clues. The action centers on the investigations of two detectives who tried to hunt him down and in the investigations of two journalists who tried to find out his identity. 12th place.
CHILDREN OF MEN / Alfonso Cuarón (105 ') United Kingdom-Japan-USA, 2006 / subt. Spanish / Clive Owen, Julianne Moore, Michael Caine, Chiwetel Ejiofor, Peter Mullan, Danny Huston / In Colors / Year 2027: the human being is on the edge of extinction: men have lost the ability to procreate and it is unknown why all the women of the planet have become sterile. At the same time, the world shudders when an 18-year-old boy, the youngest person on Earth, dies. In such circumstances, Theo, a disillusioned former London radical activist turned bureaucrat, is hired by Julian to protect a woman who may have the secret of the salvation of humanity, the most valuable person on Earth… 13th place.
THE ACT OF KILLING / Joshua Oppenheimer, Christine Cynn (152 ') Denmark-Norway-United Kingdom, 2012 / subt. Spanish / Documentary / In Colors / After the military coup of 1965, General Suharto took power in Indonesia. Shortly after, the genocide began: thousands of communists, real or suspected, were killed by death squads. A few decades later, two of the most bloodthirsty mercenaries of those days, Anwar Congo and Herman Koto, are asked to take part in a film recreating the horrible crimes they confess they have committed in the past. 14th Place.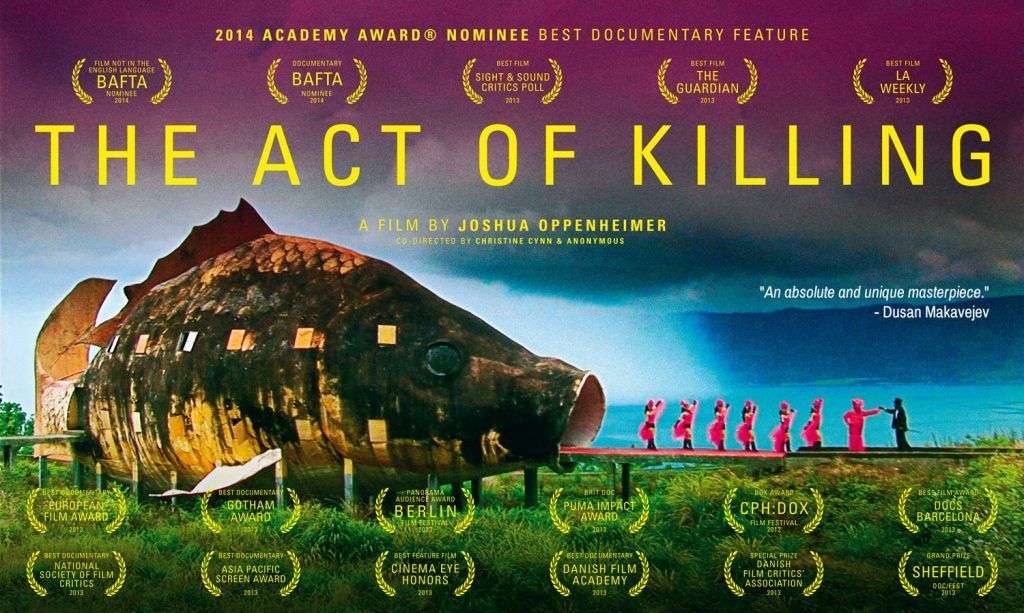 4 MONTHS, 3 WEEKS, 2 DAYS / Cristian Mungiu (113 ') Romania, 2007 / subt. Spanish / Anamaria Marinca, Laura Vasiliu, Vlad Ivanov, Alexandru Potocean / In Colors / Romania, 1987. Otilia and Gabita are students in a small city and share the same room in a university residence. Gabita is pregnant, abortion is illegal and none have had to face something like this before. Otilia rents a room in a cheap hotel; they have stayed with an individual who, through a good sum, will solve the problem… 15th Place.


Vestiphobia in FAC (Cuban Art Factory)
From February 13 to 22, always from noon to 5:00 pm, FAC will be the rehearsal venue of Vestiphobia, a fine and experimental New York fashion vision, which comes to collaborate with Cuban artists in the creation of alternative clothing that questions the so-called rapid production line that has invaded the world.
The initiative is driven by New York creators Willard Morgan, Uta Bekaia and Steve Fagin, under the aegis of Ideal Glass.
Vestiphobia will focus on the contradictory nature of dressing, not only as a necessity, but also as "a luxury, a shield and even a weapon." The show will combine experimental fashion, video art, music, dance and autobiographical narrative to entertain and enrich our understanding of clothing over time.
The public will have access to the event since February 19 to appreciate the whole assembly process, while the show will be presented in the Nave 3 of the installation from February 23 to 26. Young Cuban designers, Art director and designer Uta Bekaia and designer Margarita Mileva, both from New York, costumes' can be seen in this event. The pieces will be made in the sculptural costumes workshop of the Gorria Gallery Workshop, located in Old Havana, in a totally open to the public workshop, from February 13 to 22.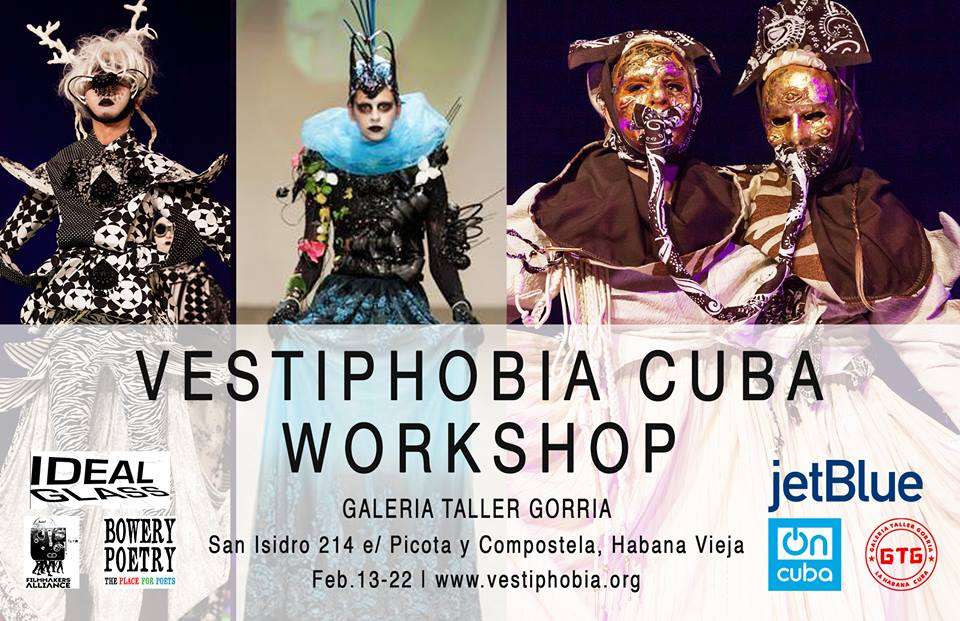 Authors