The film "Snowden", directed by Oliver Stone and written by Stone himself and Kieran Fitzgerald, can be seen at Chaplin, Multicine Infanta and Riviera cinemas until January 22. The film is based on the books "The Snowden Files" by Luke Harding and "Time of the Octopus" by Anatoly Kucherena.
"Snowden", starring Joseph Gordon-Levitt, Shailene Woodley, Melissa Leo, Timothy Olyphant, Zachary Quinto, Scott Eastwood, Nicolas Cage, Rhys Ifans and Tom Wilkinson, tells the story of an American computers professional who leaked classified information from the National Security Agency (NSA) to the mainstream media in June, 2013.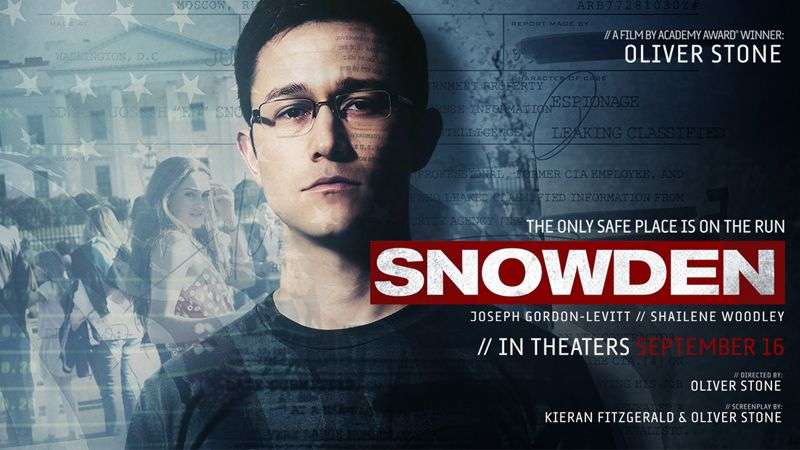 Frank Padrón, a Cuban film criticizer, points out a thought about the movie:
"There aren't any intentions as a pamphleteer in the director: critical as he has always been with the system under which he lives and works, he does not impose any points of view, but leaves the script flowing and only prompts the evidence to convince about the monstrous truths he denounces through this so (unfortunately) real story. The conviction that we are exposed, in any corner of the world, to a possible espionage by the greater world power, is something to not to fold the arms"

"BFG" on the big screen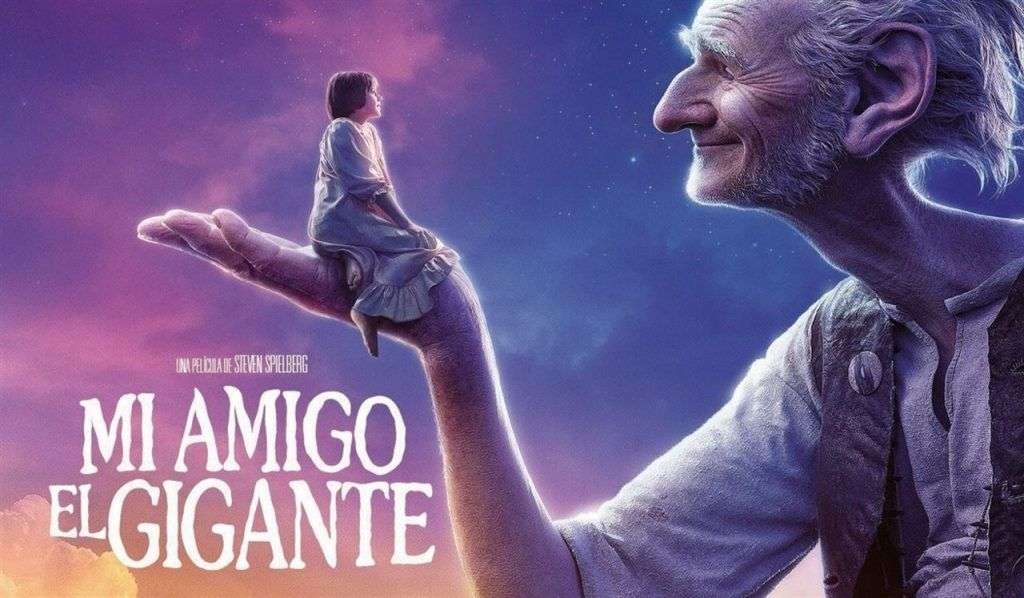 Steven Spielberg's fantastic universe will reach the cinemas of the Cuban capital. "My friend the giant", a Walt Disney Studios production, will be exhibited at Chaplin, Infanta and Riviera cinemas from January 25th to 29th.
The adaptation of the story written by Roald Dahl show us a little girl that allies with the Queen of England and a good-natured giant to prevent an invasion of other evil giants who have the plan of eating every children of the country.
As a part of "BFG" cast we can see the performances of Ruby Barnhill, Mark Rylance, Penelope Wilton, Jemaine Clement, Rebecca Hall, Bill Hader, Rafe Spall, Adam Godley, Matt Frewer, Ólafur Darri Ólafsson, Haig Sutherland and Michael Adamthwaite.

Fátima Patterson will receive the award
The 2017 National Theater Prize ceremony in honor of a Santiago de Cuba born actress, playwright and director Fatima Patterson will be held on Sunday, January 22 at 3:00 p.m. in the Ministry of Culture's theater-hall "Abelardo Estorino". As a part of the activities, a series of postal stamps will be canceled on the occasion of "Las Jornadas Villanuevas" and the day of the Cuban Theather.

A more acoustic Mauricio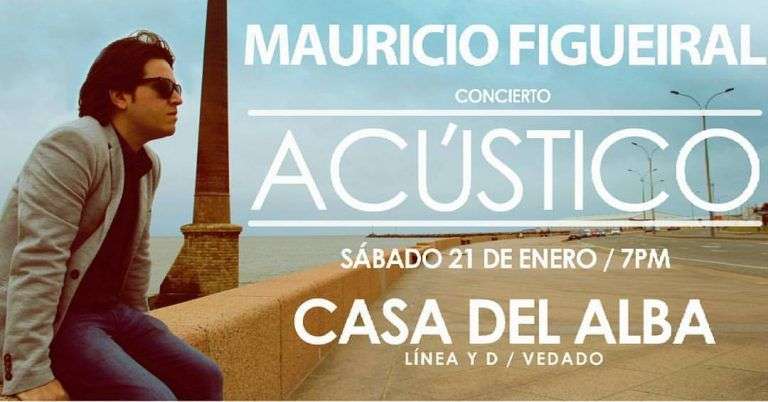 https://www.youtube.com/watch?v=iJpJ3H7jdW0″

Digna in the Convent
Tomorrow, January 21 at 6:00 p.m., at the Minor Basilica of St. Francis Convent, the Cuban National Choir, directed by Master Digna Guerra, will perform a concert filled with Cuban and universal musical repertoire.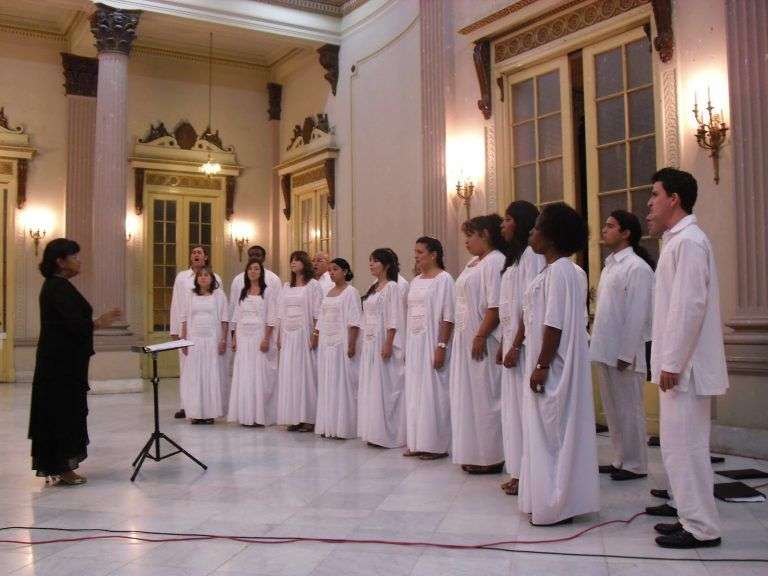 "Sonique": a debate about sonorous art
"Sonique", the first event in Cuba about sonorous art, will take place until January 28 in Havana. Hosted by the Hispano-American Center for Culture, "Sonique" will offer a panoramic view of the diachronic and synchronic development of this kind of art from the 60s to the present and it has a revisionist exhibition as one of its main actions.
The event includes recent works by foreign artists that will allow doing a comparative analysis among the sonorous artistic production of Cuba and the one from other contexts. It will also emphasize the interdisciplinary, sensorial, interactive and procedural character of sonorous art, and its multiple variants as well.
The group of activities that will be developed until the next January 28 include sessions of multimedia shows, performance actions, conferences, a sound creation workshop and the programming of an audiovisual show.
Friday, January 20, 3:00 p.m.: Lecture on sonorous art, given by Manuel Rocha Iturbide, musician and researcher, and Daniel Stolik, PhD in Physics at the University of Havana.

Friday, January 20, 5:00 p.m.: DJ Greench and guests' concert, organized by the National Electroacoustic Music Laboratory in co-op with the National Concert Music Center.

Saturday, January 21, 6:00 p.m.: A video mapping presentation by Alejandro de la Torre (DELA) "Cinema in Sonorous Art".

Thursday, 26 January, 4:00 p.m.: Compilation of materials on sonorous art and concerts.

"Aviones de papel" brings music
Tomorrow, Saturday, at 7:00 p.m., singer Jan Cruz will perform a concert at the Cuban Art Building of the National Museum of Fine Arts' theater. The young singer, composer and bassist will be accompanied by his band consisting of Roberto Luis Gómez and Lekmay Álvarez playing the guitars, David Suárez on drums and piano, and Jorge Aragón on synthesizers.
Jan will host several renowned musicians such as Hansel Arrocha, Yoandi Argudín and Emir Santacruz, and will release songs from his second album "Aviones de papel": "Quiero" and "Siguiéndote los pasos", the latter in a featuring with artists Diana Fuentes and David De María. He will also perform songs from the album "Mi Propia Paz" such as "Espacios para hacerte feliz" and "En esta ciudad".
Jan Cruz, singer of pop music, pop rock, indie and fusion has been in the stages for about 12 years, at first as bassist and chorus voice of prestigious Cuban artists, and since a couple of years with his own band. He has performed with Santiago Feliú, Polito Ibáñez, Raúl Paz, Tesis de Menta and Diana Fuentes, among others.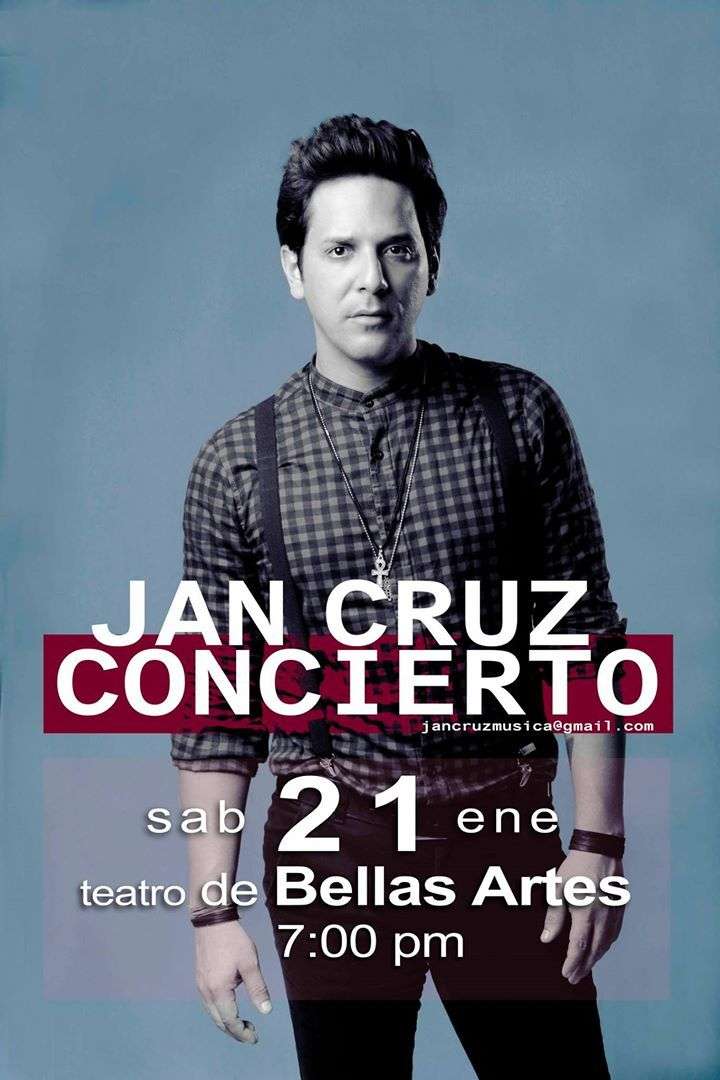 First stop of "Último Jueves"
The space "Último Jueves", organized and coordinated by Temas magazine under the auspices of the Cuban Institute of Cinematographic Art and Industry, will have its first stop of the year 2017, on Thursday, January 26, at 4:00 pm at the Cultural Cinematographic Center "Fresa y Chocolate", located on 23rd Street between 10 and 12, Vedado.
This time's theme to debate is "Digital platforms' capitalism and new inequalities".

Laura Alonso Ballet in pas de deux
Laura Alonso Ballet form Prodanza Center' will perform at Martí Theater on Friday 20 and Saturday 21 at 8:30 pm and on Sunday 22 at 5:00 pm. The performances of the concert program will include, among others , pas de deux from ballet classics like "The Black Swan", "The Corsair" and "Sleeping Beauty"; fragments of Carmen, the Flowers Festival and other proposals that the dance company will take to the scene.

"The Nutcracker" breaks record
The season of "The Nutcracker", which during the month of January has been presented by the Cuban National Ballet at Havana Grand Theatre Alicia Alonso, set a record of attendance at the García Lorca Hall. For such reasons the function on Friday 20 at 8:30 p.m will be added to those on Saturday 21, 8:30 p.m. and Sunday 22 at 5:00 p.m.
On Friday 20, the leading roles will be assumed by Ginett Moncho and Ariel Martinez, playing Hada Garapiñada and his knight; Claudia García and Patricio Revé, as the Snow Queen and the Prince respectively; Daniel Barba will be the Nutcracker and Daniel Rittoles as the King of mice; the character of Clara will be played by Chanell Cabrera and Drosselmeyer by Ernesto Díaz.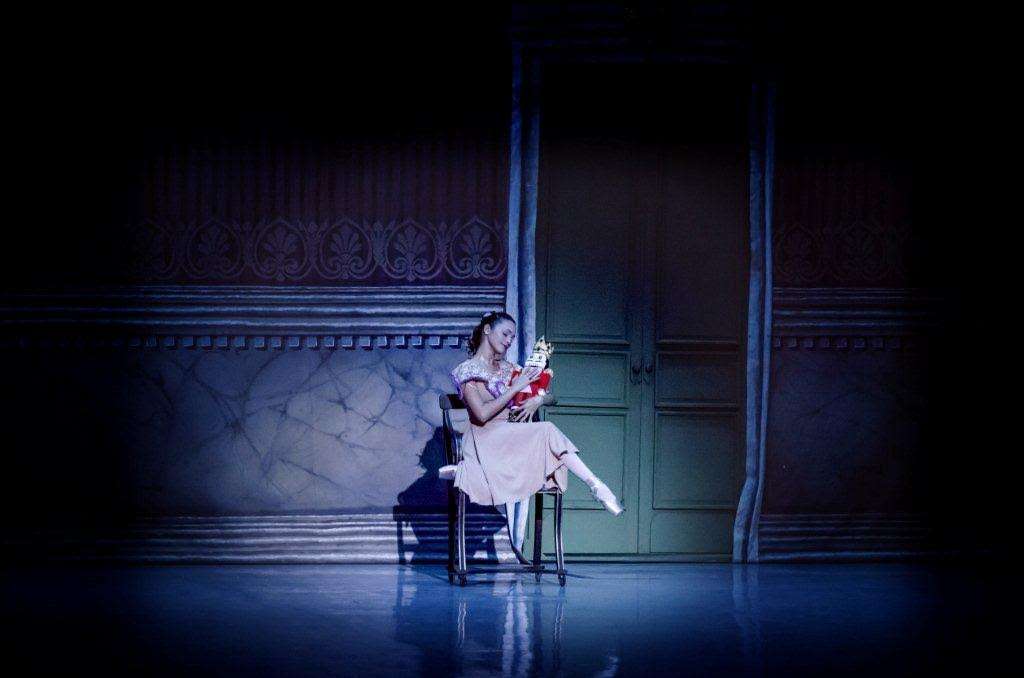 On Saturday 21, Anette Delgado and Dani Hernández will take the main roles, playing Hada Garapiñada and her knight; Sadaise Arencibia and Raúl Abreu, as the Snow Queen and the Prince respectively; Daniel Barba will be the Nutcracker and Patricio Revé as the King of mice; the character of Clara will be played by Adarys Linares and Drosselmeyer by Yansiel Pujada.
On Sunday 22, Viengsay Valdés and Patricio Revé will assume Hada Garapiñada and his knight; Ginett Moncho and Ariel Martínez, the Snow Queen and the Prince respectively; Raúl Abreu will be the Nutcracker and Daniel Rittoles as the King of mice; the character of Clara will be played by Chanell Cabrera and Drosselmeyer, Ernesto Diaz.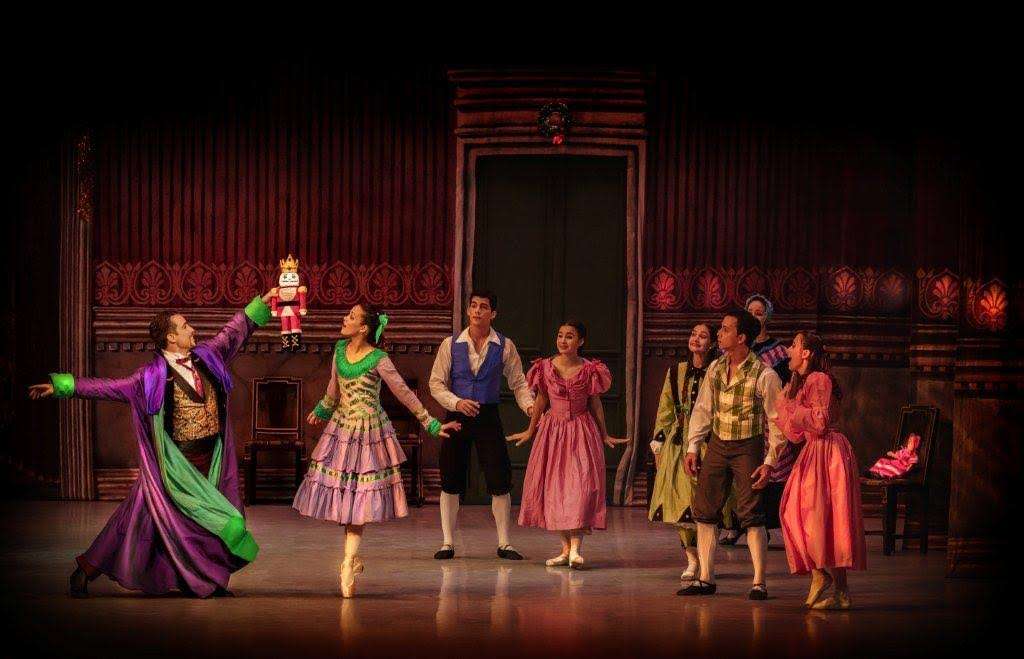 Closing of "In Situ at Paris Opera"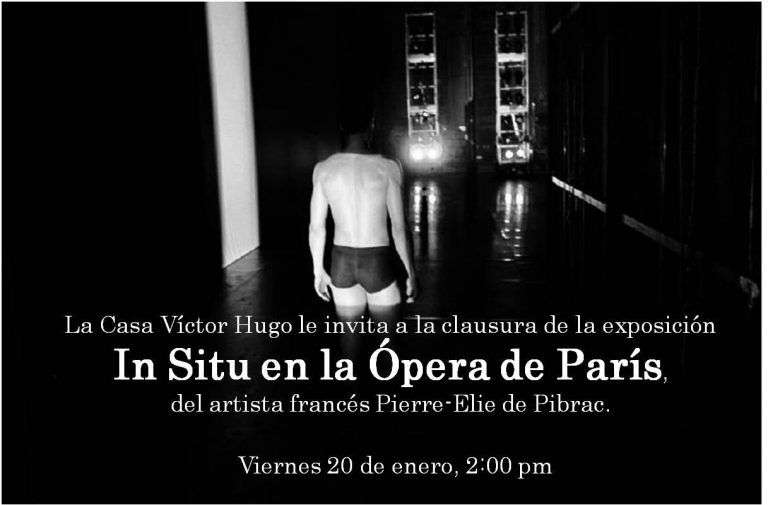 Cuban Muslims?
From Thursday, January 19 will be open to the public the exhibition "Cuban Muslims, Tropical Faith", photographs of Joan Alvado in Madrid's Fnac Callao. With the participation of journalist Lutxo Pérez and Roberto Villalón, director of Clavo Ardiendo Magazine, the photographic show exhibits a surprising portrait of the flourishing Muslim community in Cuba. "Cuban Muslims, Tropical Faith" won the New Talent Fnac of Photography Award 2016, an award has been given by Fnac for 15 years in order to support and publicize the work of promising photographers.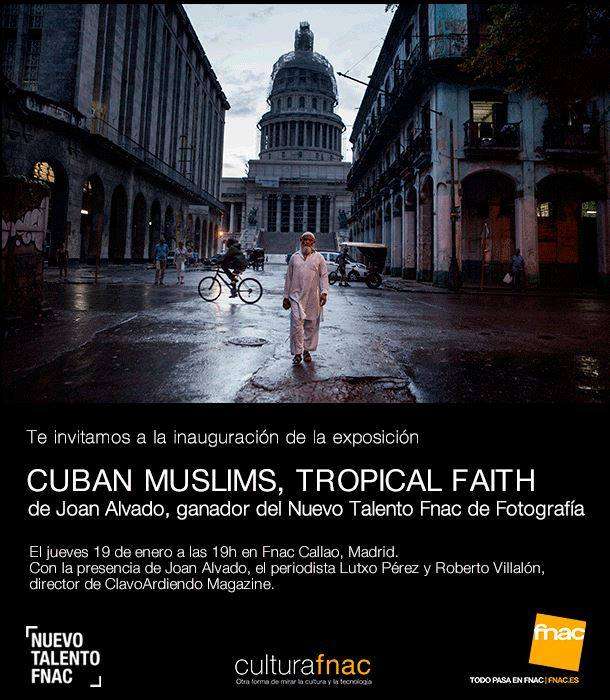 The great formal balance and careful aesthetic composition of the series offers an original vision of Cuba and reflects the historical moment of openness that lives the country. According to the members of the jury, "The combination of Cuba and Islam is brave and necessary at a time when both cultures face essential transformations that are part of the traditional perception that we had of them."
"Cuban Muslims, Tropical Faith" shows a Cuba where Islam has been introduced, although it is an unknown fact. This growth is related to the Island's current opening scenario, which implies a greater tolerance towards religions. With a current population of around 3,000, Cuban Muslims are present in several districts of Havana, but also in many other provinces such as Camagüey, Santiago or Varadero, Fnac states in their notes.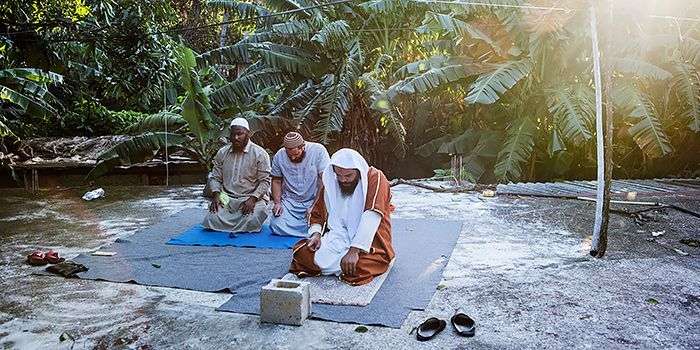 Joan Alvado has been living in Barcelona since 2005 and his photos have been published in The New York Times, The Washington Post, CNN, Bloomberg BusinessWeek, El País, Hurriyet, Descobrir Catalunya, 7K, Huffington Post, Voima and Le Point, among others. Part of his work has been exhibited in various photography events and festivals in Spain, USA, Cuba, Turkey, France, Slovenia or Italy.
From 2013, he collaborates with the collective of Turkish photographers "Photos NAR", and its archive is distributed by agencies like AFP, Getty Images, Laif or Luz Foto. Between 2014 and 2015, his project "Escuela de Pastores" was awarded in the Emerging Talent of Lens Culture, selected for the program "Descubrimientos PhotoEspaña", and exhibited in festivals such as Docfield (Bcn), FotoNoviembre (Tenerife), Photogenic (Bcn) and Havana Photographic November. In 2016, his project Cuban Muslims, Tropical Faith won the New Talent Fnac of Photography Award 2016 and was selected as a finalist in the Emerging DST program of the festival "Encontros da Imagem" (Braga, Portugal).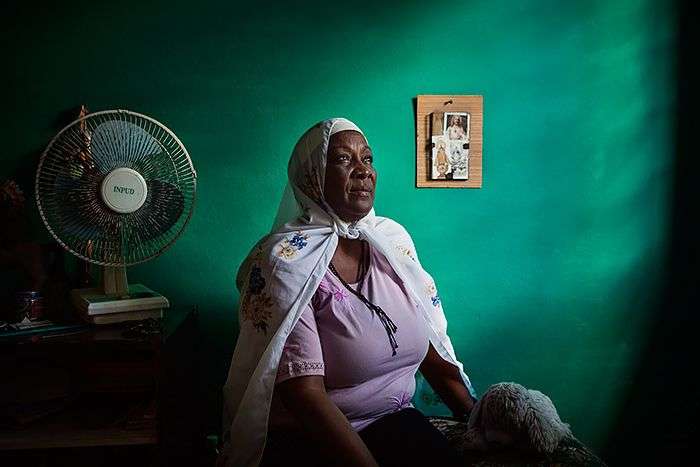 Art Nouveau Natures
At the Palace of Segundo Cabo continues the itinerant international exhibition "Art Nouveau Natures" organized by the Réseau Art Nouveau Network, an international institution in charge of documentation, research and protection of the world-wide Art Nouveau heritage.
The exhibition has toured important European cities to reach Havana, where it will remain until the end of 2017. The exhibition materializes the art – nature link, providing the spectator with some tools for appreciating the Art Nouveau style and its main features.
"Mis últimas venus" in Miramar
"Mis últimas venus" , a personal exhibition by the artist Liesther Amador, will be exhibited at Genesis gallery, located on Calle 26 #109 between 1st y 3rd., Miramar, until next February 12.
Estela Ferrer, the show curator, points out that the Venus of Amador  –as a result of an intense investigation- constituted themselves in figures carrying high energy, which exert a powerful seduction; even though they trace timely routes, taking an ancient ritual and bringing it to paintings and drawings with a true contemporary accent.
His poetics is affirmed in the fractal weave of Cuban contemporary art as a production that weighs the filial relations, personal and historical memory, as well as it gives continuity to this sort of vocation on scientific-archaeological studies that finds new ways to -from signs and symbols of previous stages of human history – create a discourse that offers other ways to re-think the present.

Impasse in Villa Manuela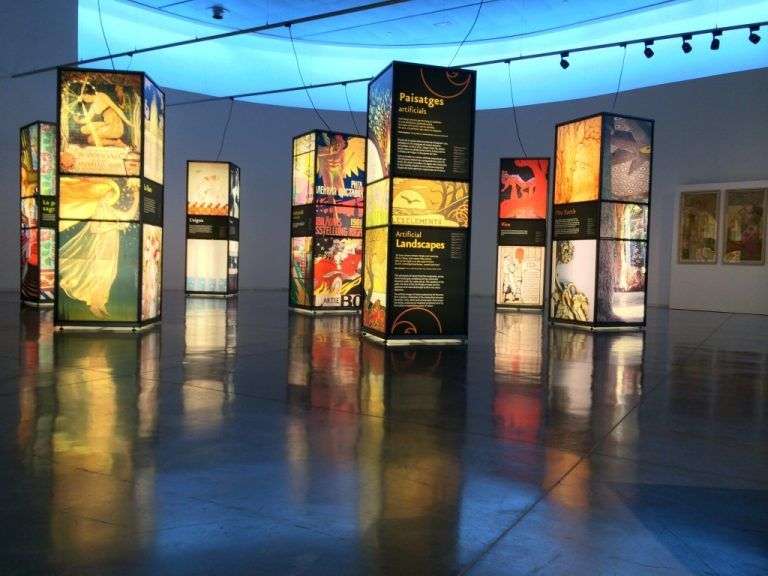 On Thursday, January 26, at 6:00 p.m., the Villa Manuela Art Gallery will inaugurate the personal exhibition "Impasse" by artist Tamara Campo.
Campo takes the concept of impasse as a reference -allusion to a type of way that has only a point of entry and exit- as a metaphor to address the moment of reflection for the quest for other shortcuts and paths. She is interested in reflecting the dialogue about the impossibility, immobility, and displacement as sorts of circles in our society, given in certain ways by the no access to specific information areas or the prohibition of its free circulation, thus creating impasses and barriers of time and space.
From manifestations such as drawing, engraving, sculpture and video animation, she outlines those experiences in which we have had to adopt seemingly passive behaviors due to certain social pressures and schemes, but internally, in the intellectual part of being, have resulted to be great revolutions.
The exhibition will be open to the public until Friday, February 17, from Monday to Friday between 10:00 am and 5:00 p.m.
Authors