We'll start this week with welcoming the Cooper Fest and with it the cultural bridges. That's why is the first thing you'll find below so you can check the full program and enjoy. Over here, in Havana, we'll also have Dance with a new Cuban National Ballet season. There's a lot of Music too, different sounds, different places for you to choose.
In FAC you'll find the Sueciakonstcuba Cultural Days so let's see what comes out of that mix. FAC's doors will be open the whole weekend. About Art we recommend the personal shown by American artist with Russian roots Boris Lurie and his movement No! Art. Also there are plenty in Cinema and Literature.
Here we go now. Find, go out and let us know after. See you around!
DanzAbierta in Copper Fest
Today in Little Haiti Cultural Center will perform DanzAbierta as part of the Cooper Fest, at 8 p.m. Until Sunday you can enjoy everything this cultural bridge between Cuba and USA brings. Here you have the full program.

Cuban National Ballet in the Great Theater
Next season of the Cuban National Ballet in the Great Theater of Havana "Alicia Alonso" will be next two weekends (October 6th and 7th, 8:30 p.m. and October 8th at 5 p.m. October 12th, 13th and 14th, 8:30 p.m. and October 15th at 5 p.m.). The season will be dedicated to the 50 years anniversary of Carmen opening and to the hundred years of choreographer Alberto Alonso's birth. The program includes three of the most important ballets within the company repertoire: Umbral, A la luz de tus canciones y Carmen.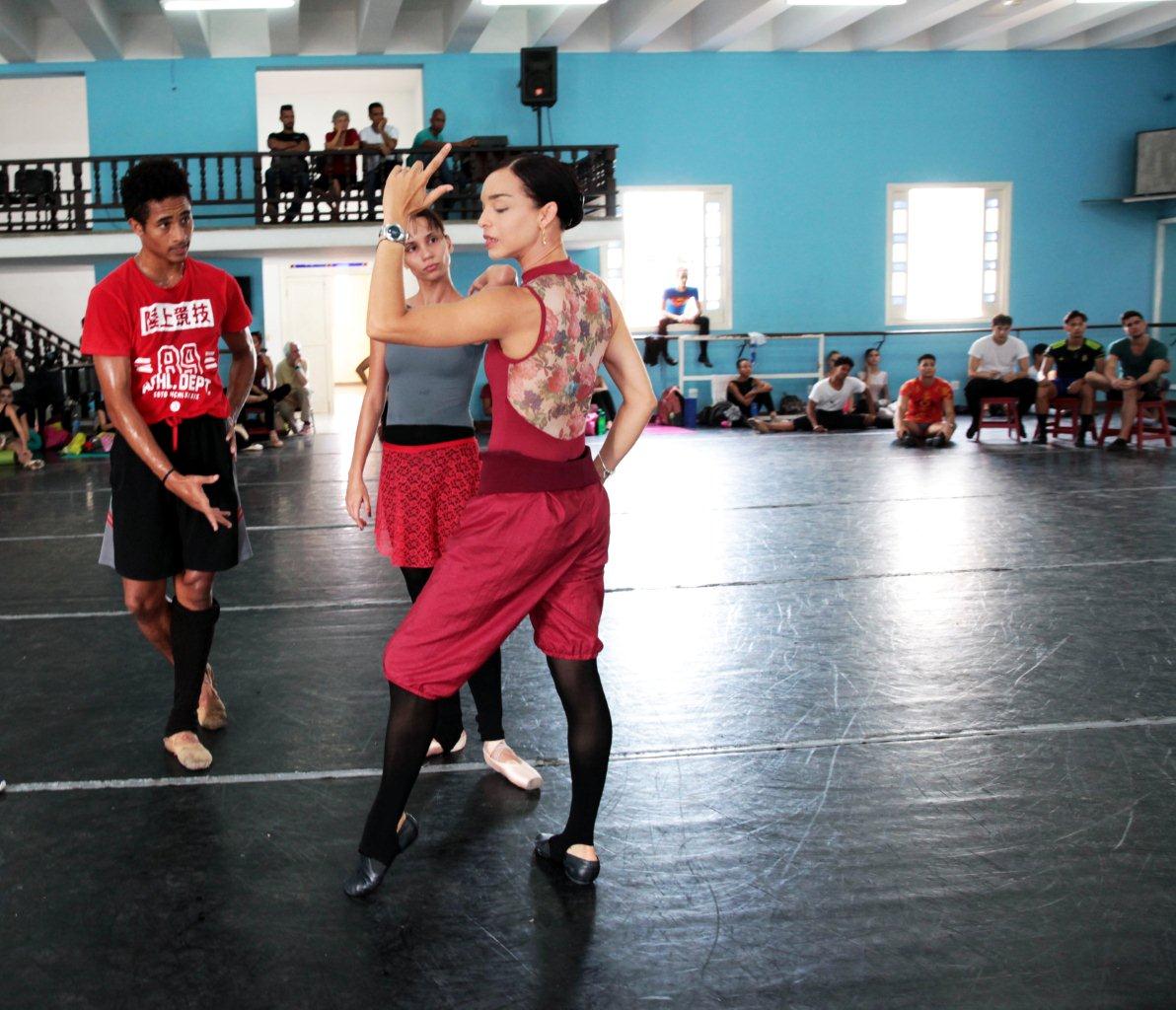 10 years with Havana de Primera
Alexander Abreu and Havana de Primera are celebrating their 10th anniversary with two great concerts: tomorrow at 8:00 p.m. in Karl Marx Theater, and Sunday at 5 p.m. in Tropical's Salón Rosado.

The gentleman of Son
Adalberto Álvarez y su Son in concert tomorrow in Casa de la Música, Plaza (31st Ave. and 2 St.) at 10 p.m.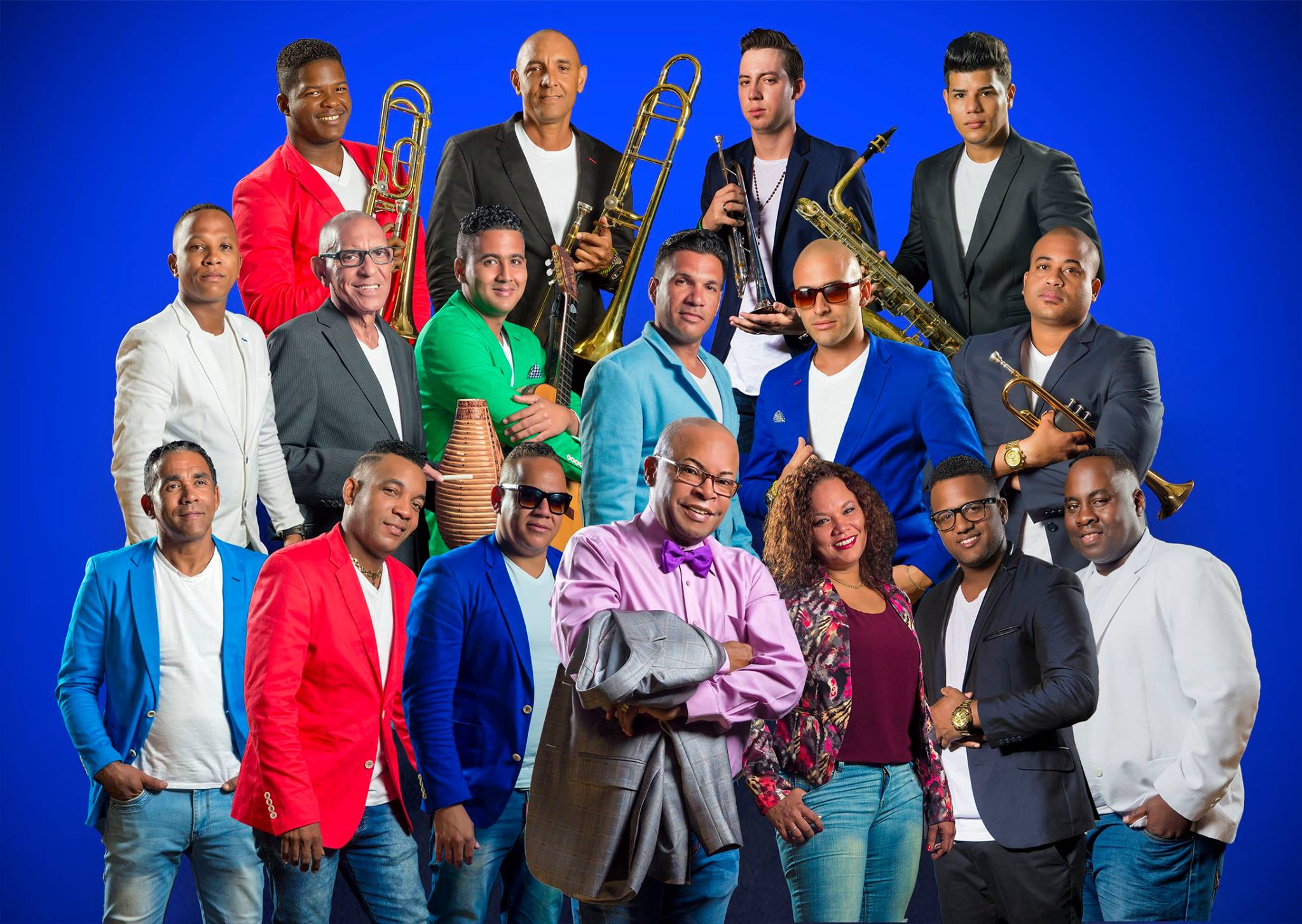 Art for Cuba in New York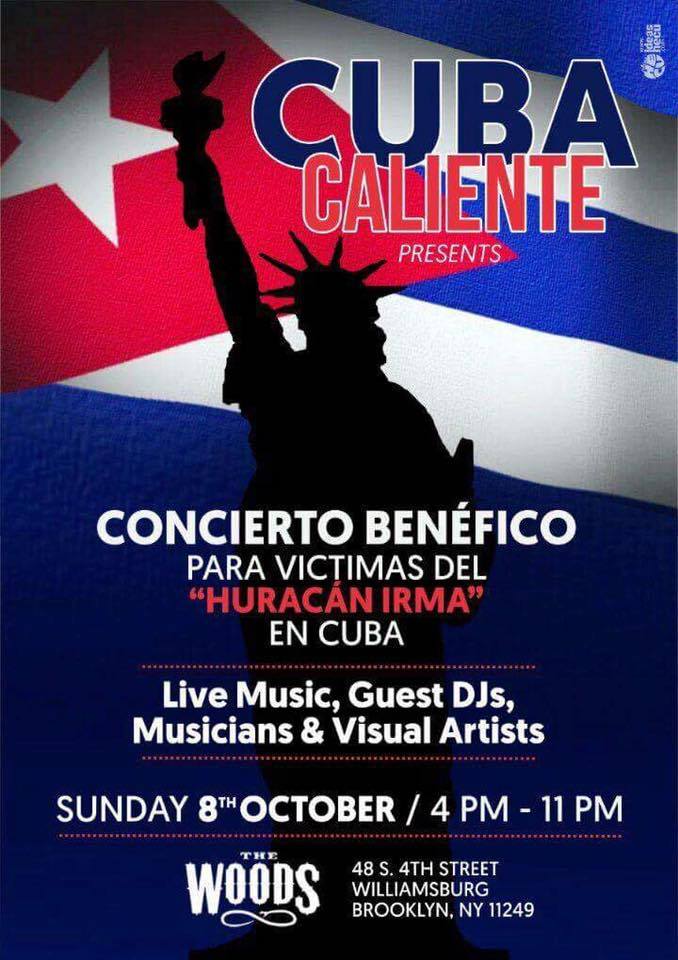 Tignor in Havana
The National Laboratory of Electronic Music will present tomorrow in Casa Victor Hugo, at 5 p.m., a concert by important American violin player, composer and Software Engineer, Christopher Tignor.
His emotive compositions and his unique approach in the practice of electro-acoustic music based in live interpretation have made of him one of the most recognized artist within classic and experimental art groups, mostly thanks to his 8 LP with Western Vinyl and New Albion recording labels. Tignor is the creator of the software used by himself in his live performances.

José María Vitier in Spain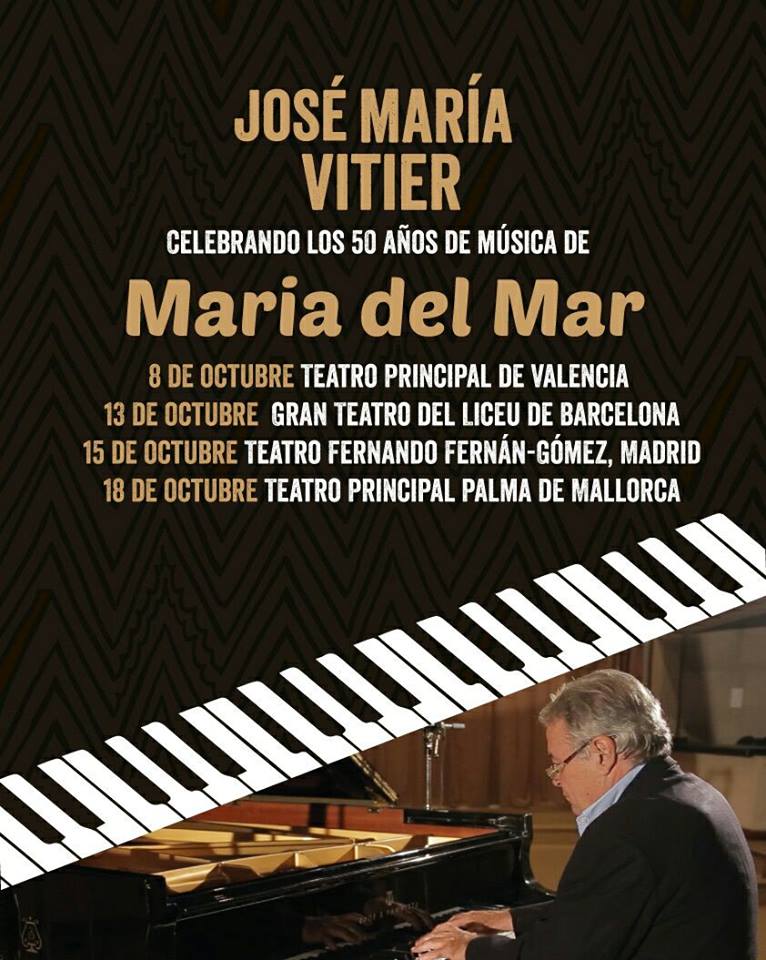 ""I have been kindly invited by María del Mar Bonet to be part of these concerts organized to tribute this iconic figure of the Mediterranean music, whom is celebrating her 50 years of prolific artistic career. In those concerts will be released the repertoire of her last album "Ultramar", recently recorded in Havana, which includes two themes composed by me: Amor y Danza de Fin de Siglo, the last one as a premier with lyric written by María del Mar. In addition to that, I prepared another two collaborations with her that we will present for the audience's consideration. The concert's program will have the presence of a luxury group of instrumental players such as Pancho Amat, José Luis Cortés "El Tosco", Jorge Reyes and Alejandro Falcón, among others", Vitier said.
Vanito Brown's new CD
The Cuban singer-songwriter will perform tomorrow in Madrid to present his new production.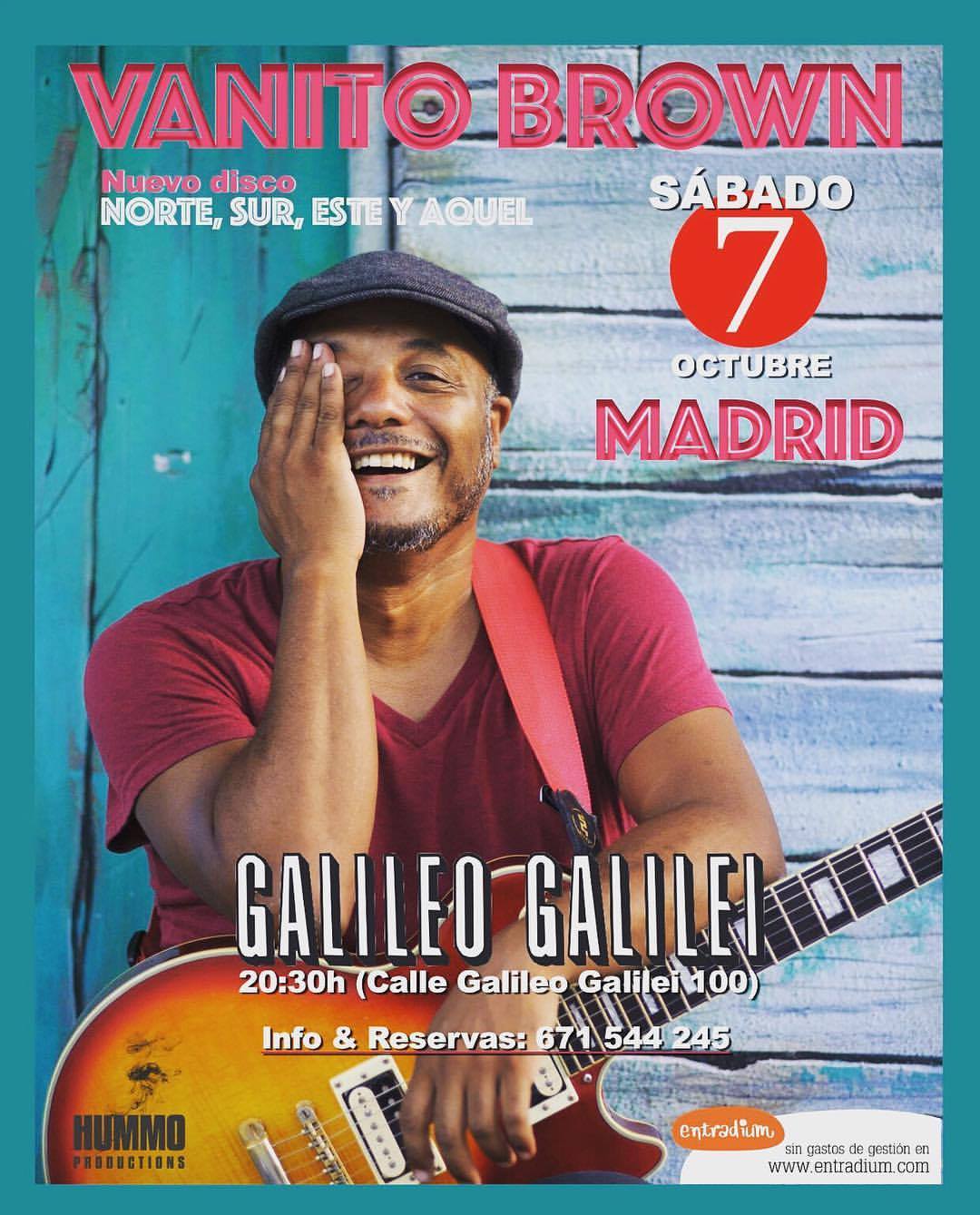 Bandancha on tour
For the first time Yissy and Bandancha will be on tour in South America. Until next October 15th they'll have presentations in Chile, Uruguay and Argentina. Check the schedule here: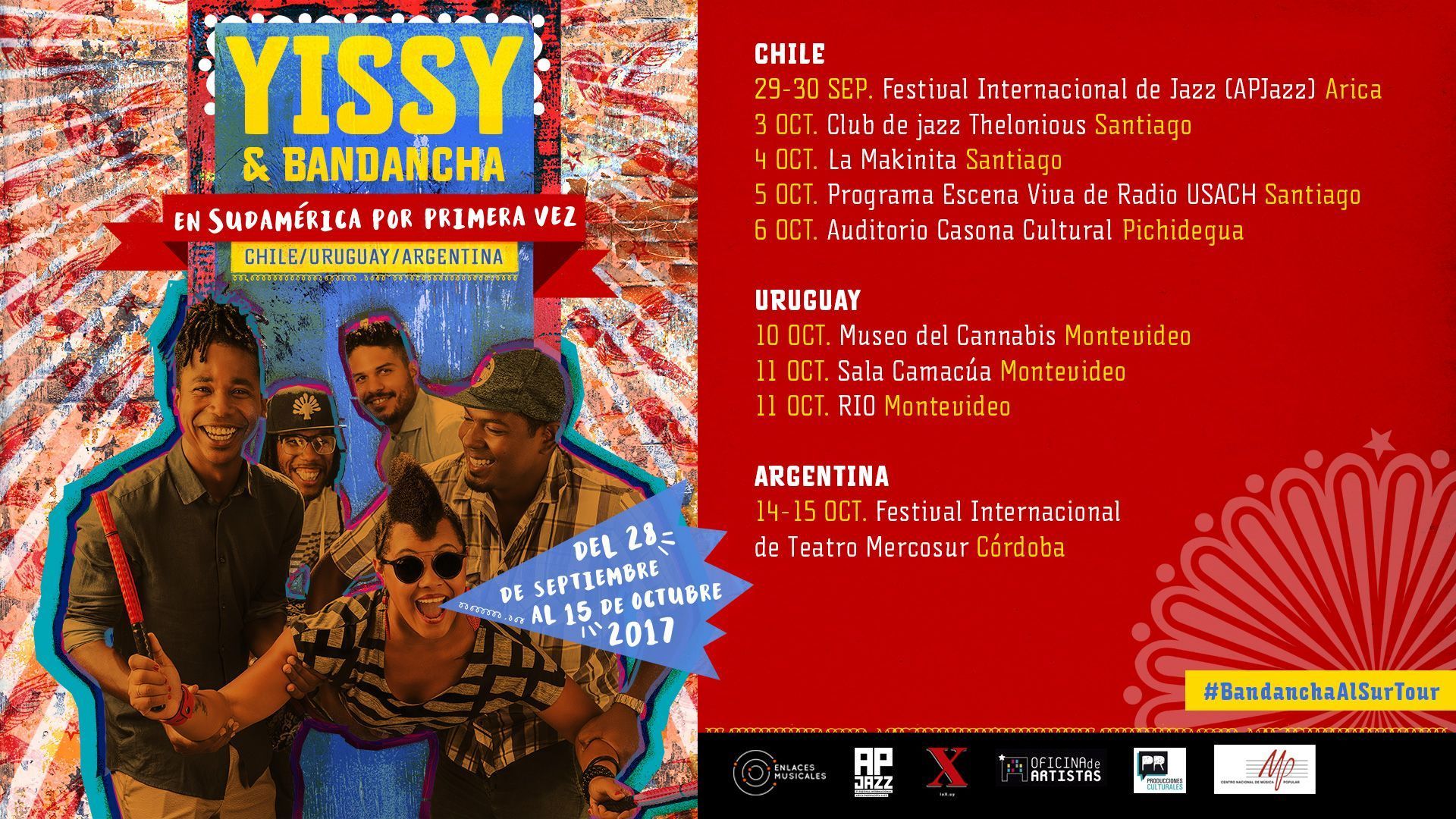 Diana Fuentes Live!
Today, at 10:30 p.m. in Seaspice (422 NW North River Dr, Miami). Tickets in seaspicelive.eventbrite.com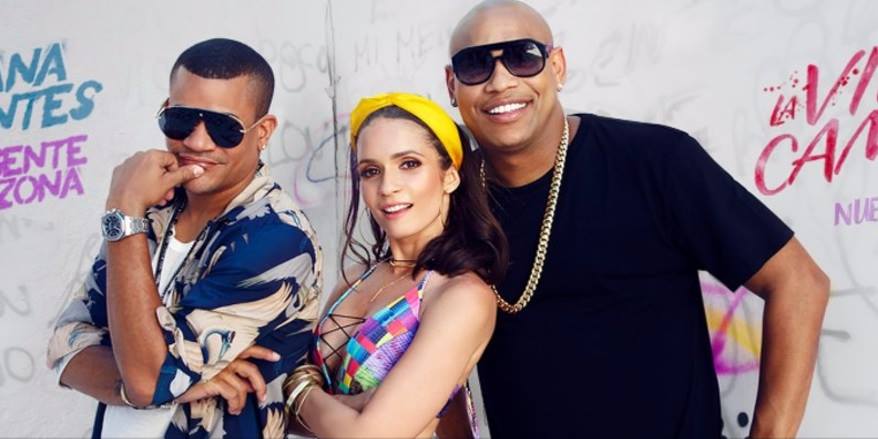 Salsa dancing
Manolito Simonet y su Trabuco in concert today at 10 p.m. in Jardines of 1830.

Chévere of salsa
If you want to dance really good salsa we recommend Isaac Delgado concert tomorrow at 10 p.m. in Don Cangrejo!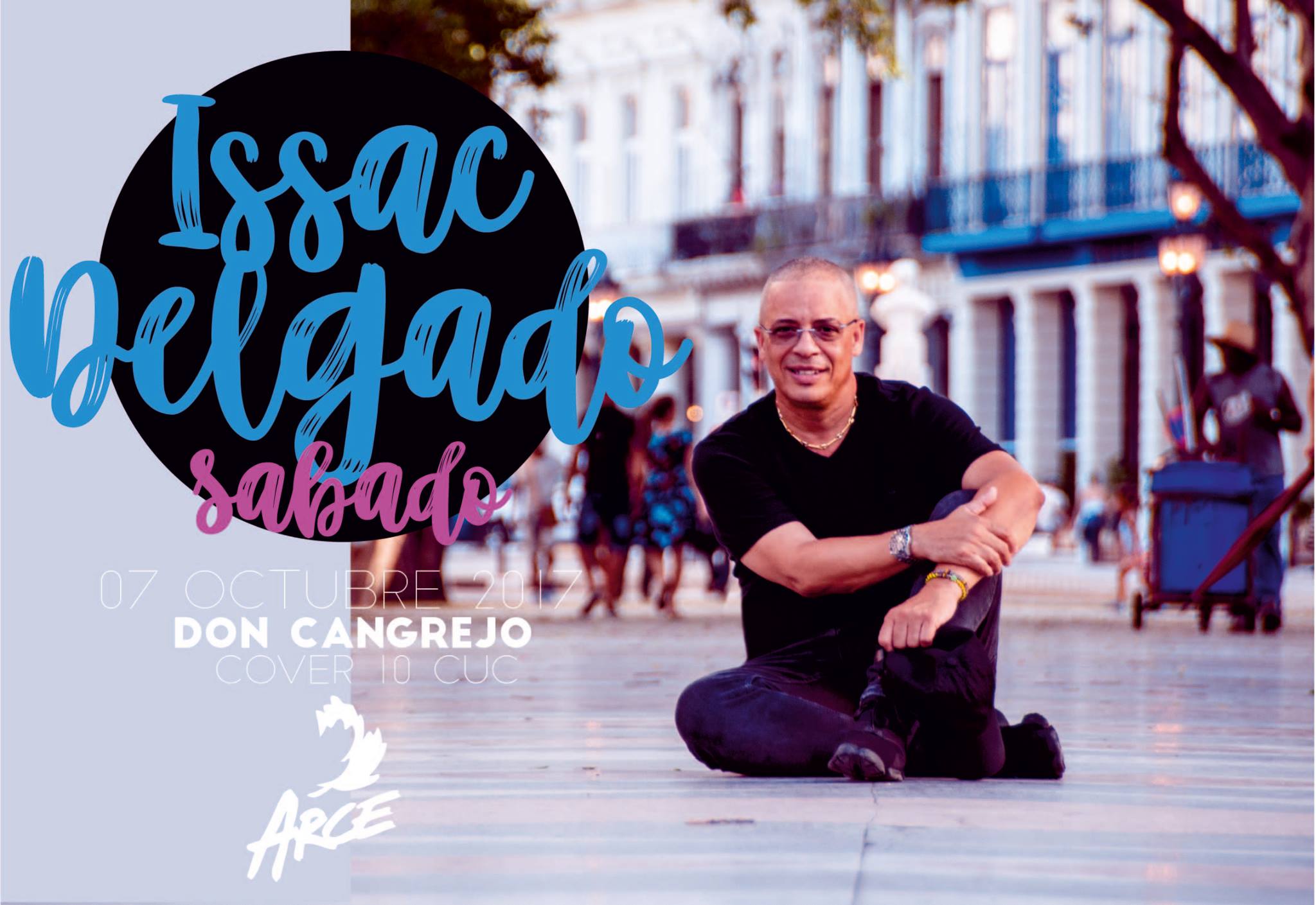 Going to Bretch
David Blanco will be tomorrow in Bertolt Brecht's Café at 11 p.m.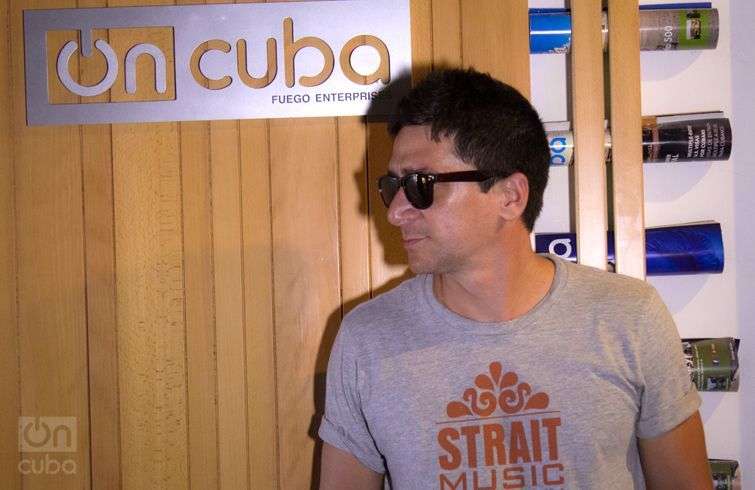 Concert in Fine Arts Museum
Tomorrow at 7 p.m. will take place in the National Fine Arts Museum's Theater, a concert by singer-songwriter Oscar Sánchez. This time Tobias Alfonso will be the guest.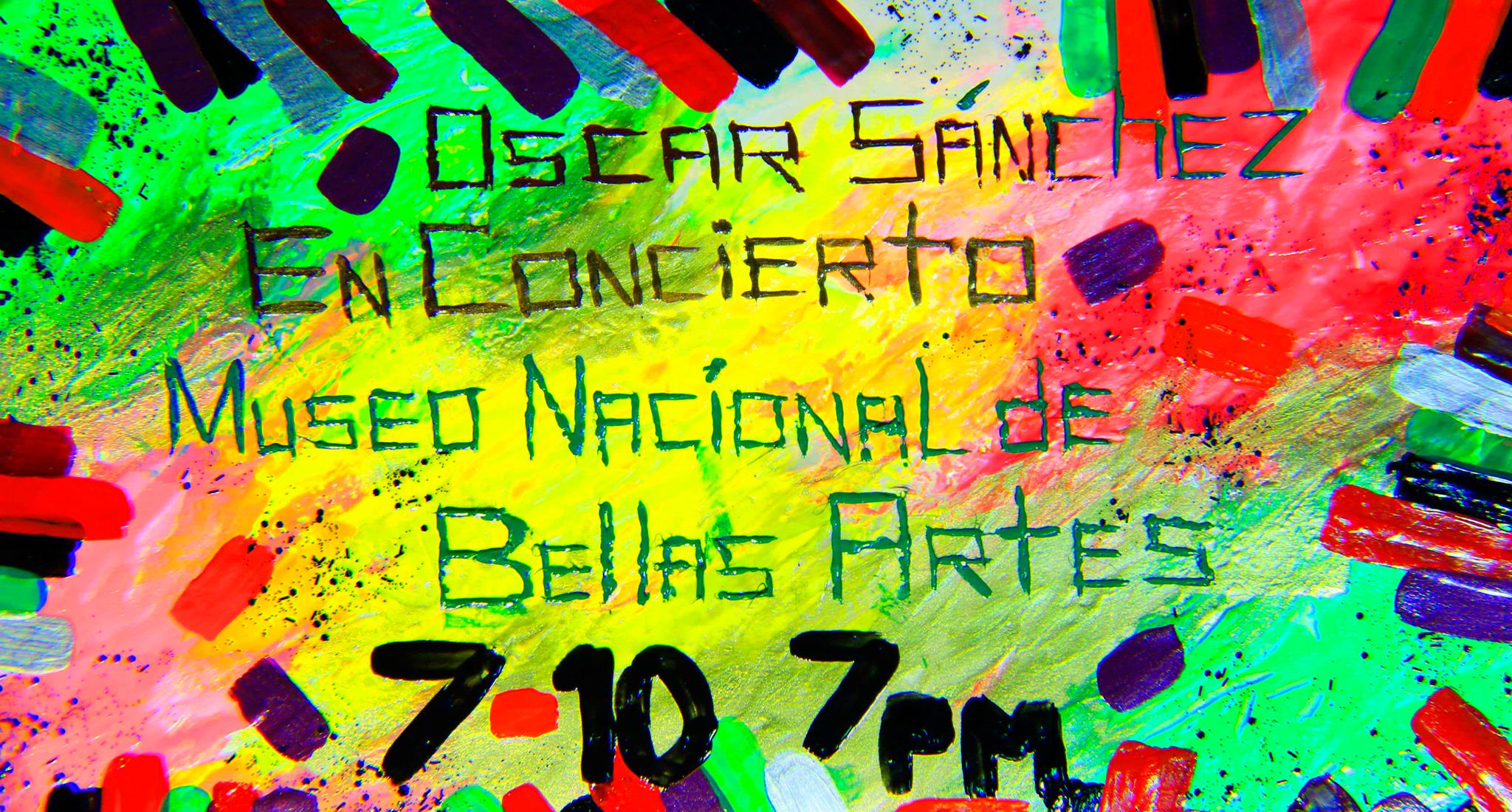 Double Kamankola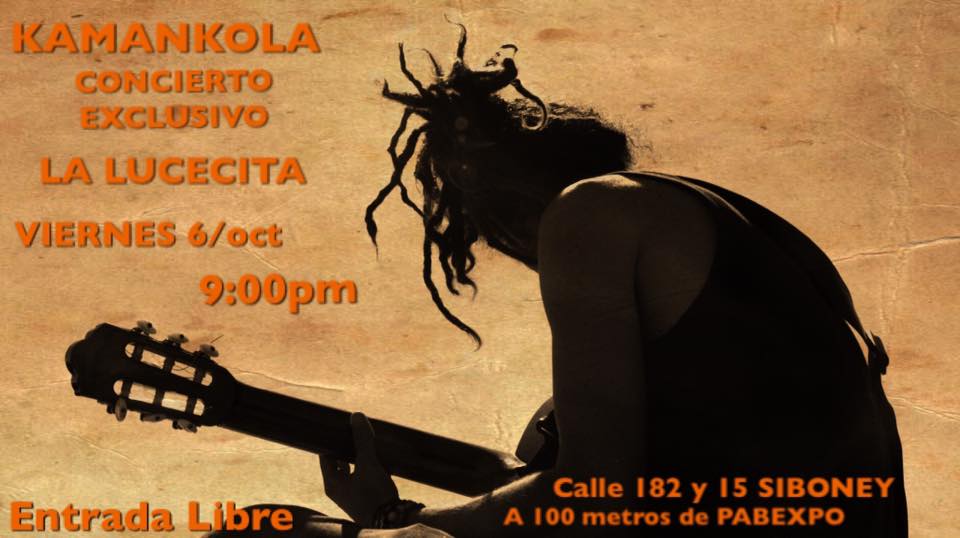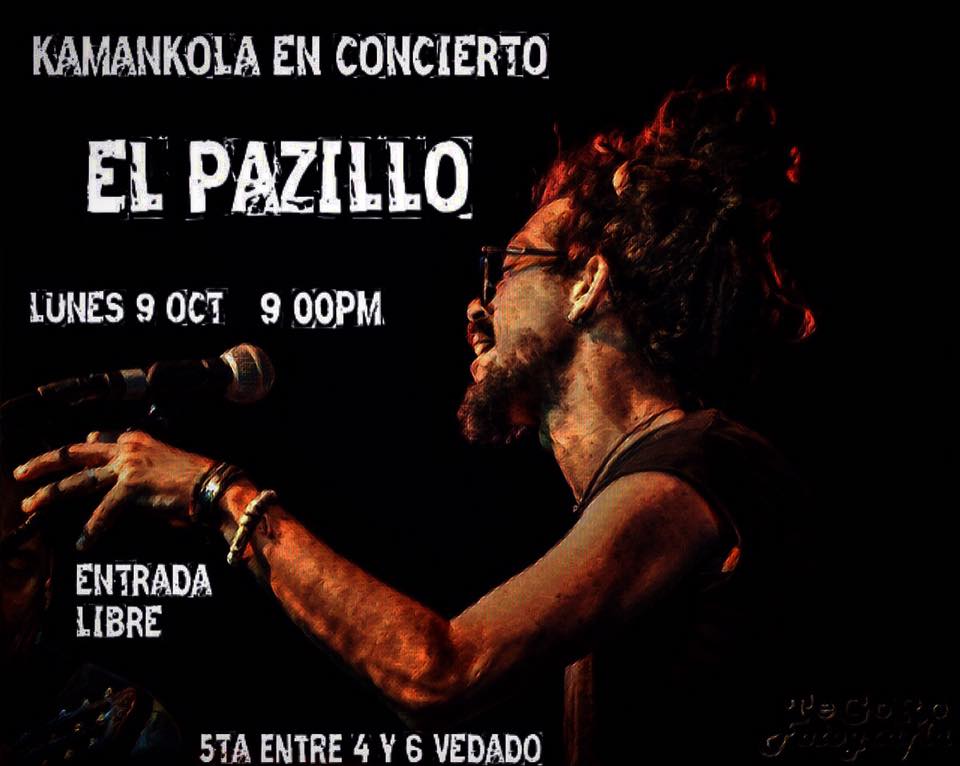 Tatagua presents
"Noches de Luna" Cabaret-Theater, a show with songs and bohemia moments and Cuban music, in Bar Restaurant Tatagua (Prado Ave. between Genios St. and Refugio St.), today at 10 p.m. Directed by Raúl Martín.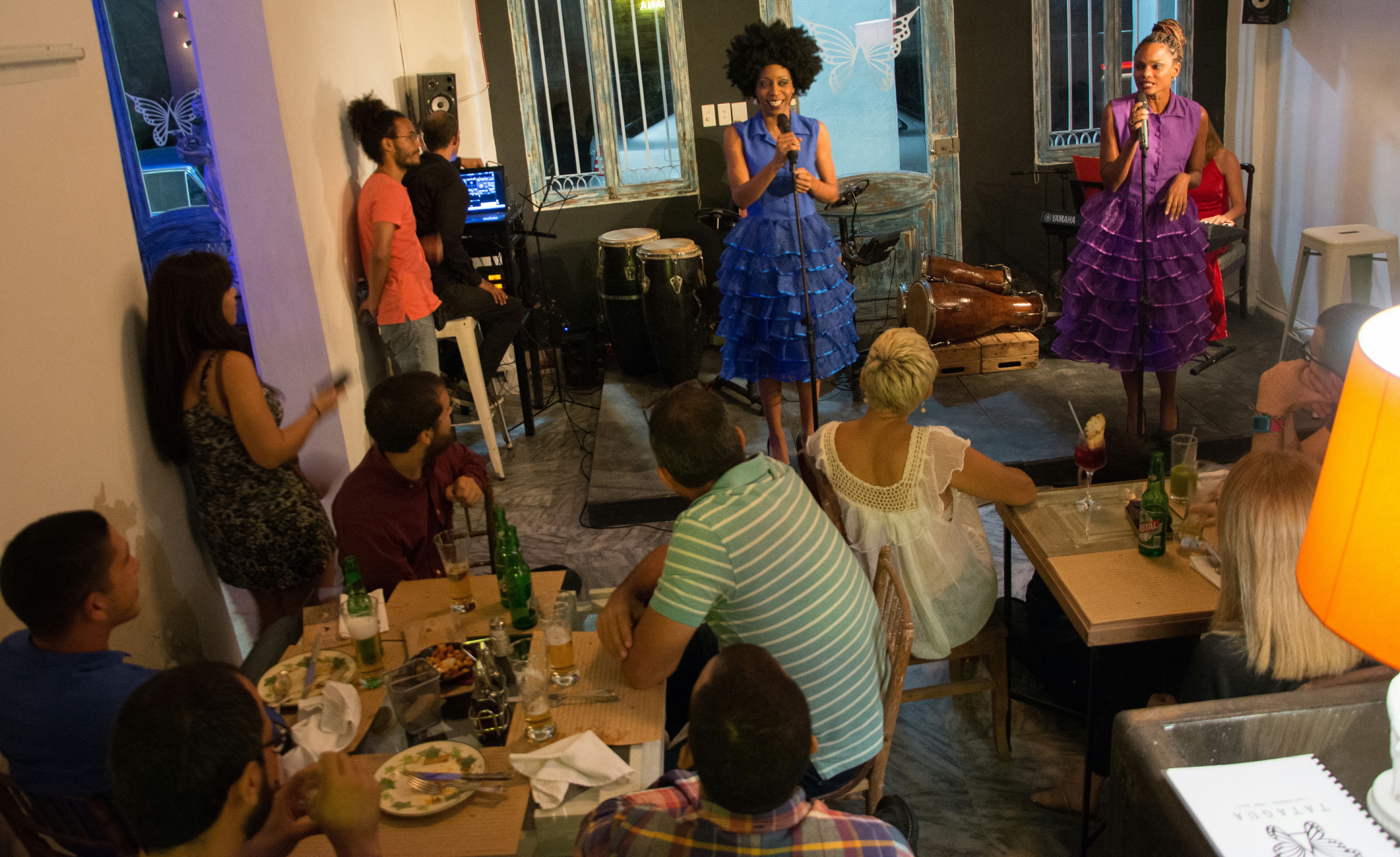 Vivanco in Pazillo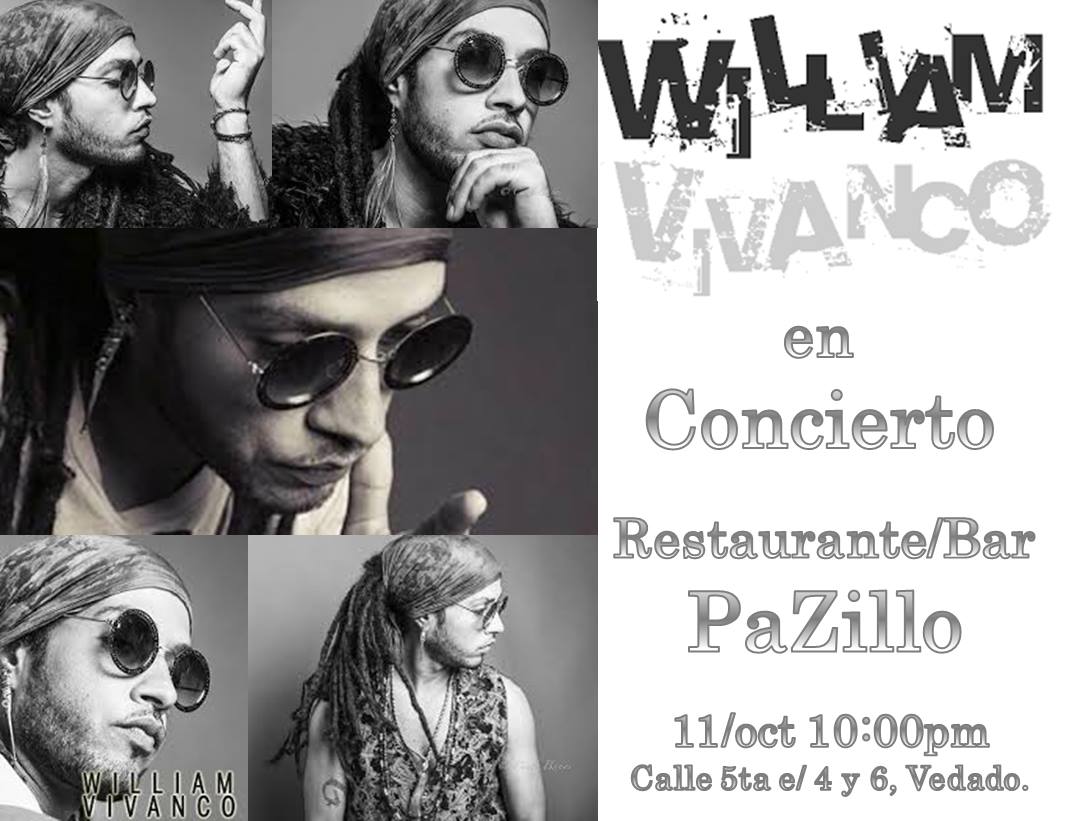 Sweden in FAC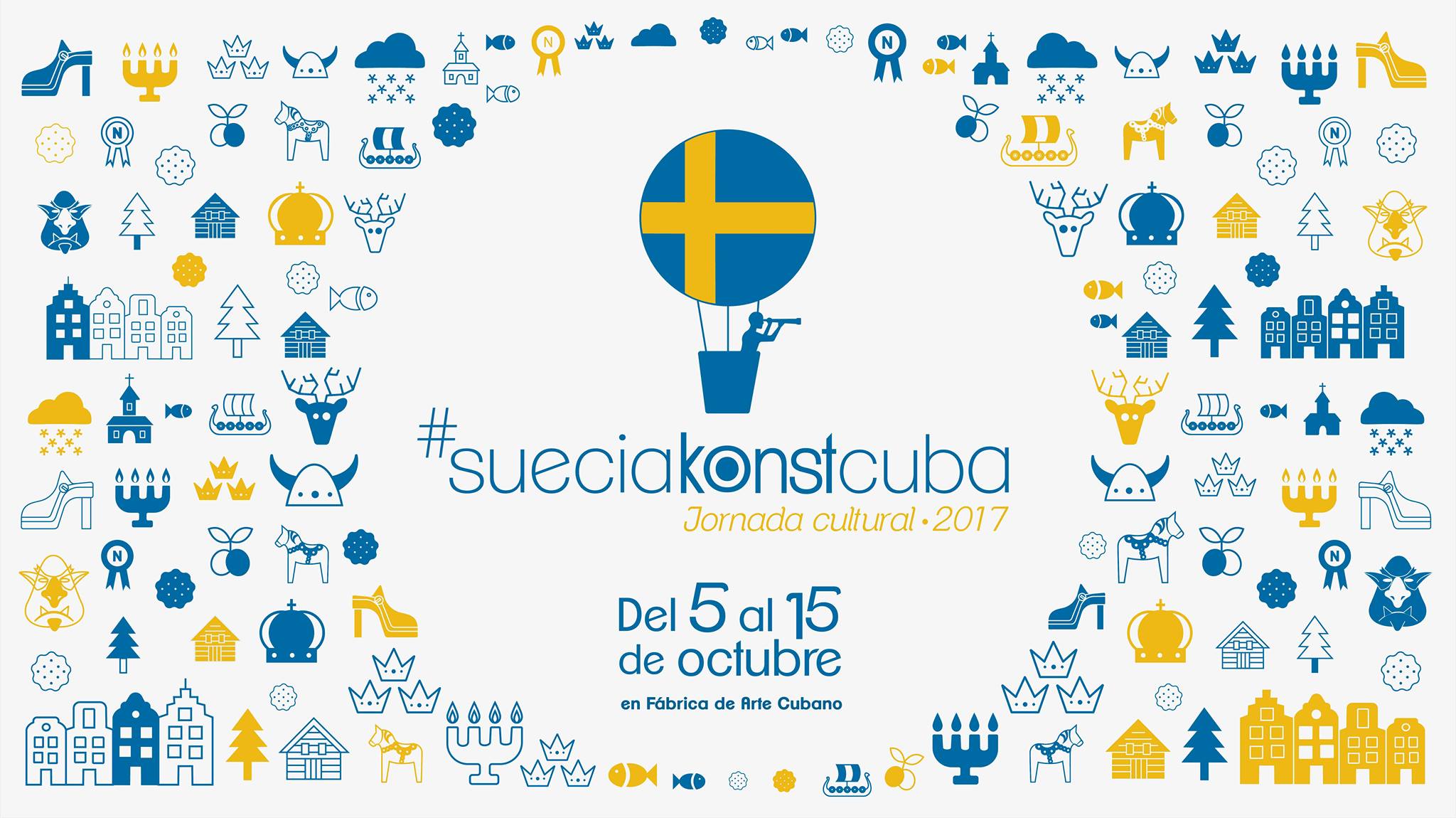 Sueciakontcuba Cultural Days began yesterday. The Sweden Embassy in Havana invited yesterday to the opening in the Cuban Art Factory, but today is the second day, so haven't missed much. Take a look:
FRIDAY, OCTOBER 6TH
8:30 p.m.: Open master class in Nave 3 by Isabel Bustos, awarded with the Dance National Prize and Director of Danza Teatro Retazos company.
9:30 p.m.: Companies Danza Teatro Retazos (Cuba) and Memory Wax (Sweden) will present the play "Crisálida", in Nave 3. The play explores the belonging need in juxtaposition to the freedom desire. With contemporary dance as main expression, the play combines elements from mimics, hip-hop and folklore to create a language of contrasts.
9:30 p.m.: Session Dj Producers: Iván Lejardi in Nave 1.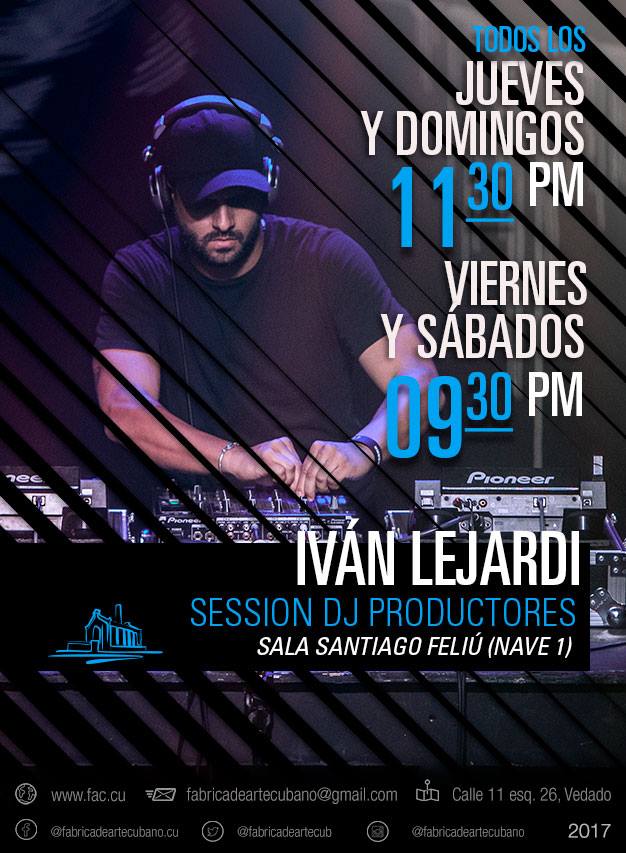 11:00 p.m.: Sweet Lizzy Project concert in Nave 4.
12:00 a.m.: Open Jam with Open Mind band in Nave 1.
1:00 a.m.: Session Dj Producers: Dj Gardy Girault (Haiti) in Nave 4. Dj Gardy mix Haiti rhythm (rara, raisin and konpa) with electronic music.
SATURDAY, OCTOBER 7TH
9:00 p.m.: Swedish fashion show with: Playful minimalism, in Nave 3. The show will be presented by the Tillskararakademin Academy.
11:00 p.m.: Swedish Punk Allstar concert, in Nave 4. This musician constellation includes some of the punk Sweden icons.
12:00 a.m.: Rock and Roll in FAC: group Tracks in Nave 1.
SUNDAY, OCTOBER 8TH
9:00 p.m.: The play "Contraculta", interpreted by Hilde Gorpe in Nave 3. This play is a characterization of Swedish culture, Swedish themselves and their differences with Cuban through concepts like time, space, energy and interaction.
10:00 p.m.: Palo d' Agua concert in Nave 1. This band emerges from the experience gain by its two main members with instruments like flamenco guitar, bagpipes, and flout finding a balance where those instruments can mix genres from different cultures. They develop a very original work with well-written lyrics, and genres can go from a flamenco rumba to son, tangos, boleros…
10:30 p.m.: ADN Music in Nave 4. This is a new talk space with musicians, lead by Juanito Camacho. This time Yasek Manzano will be the guest.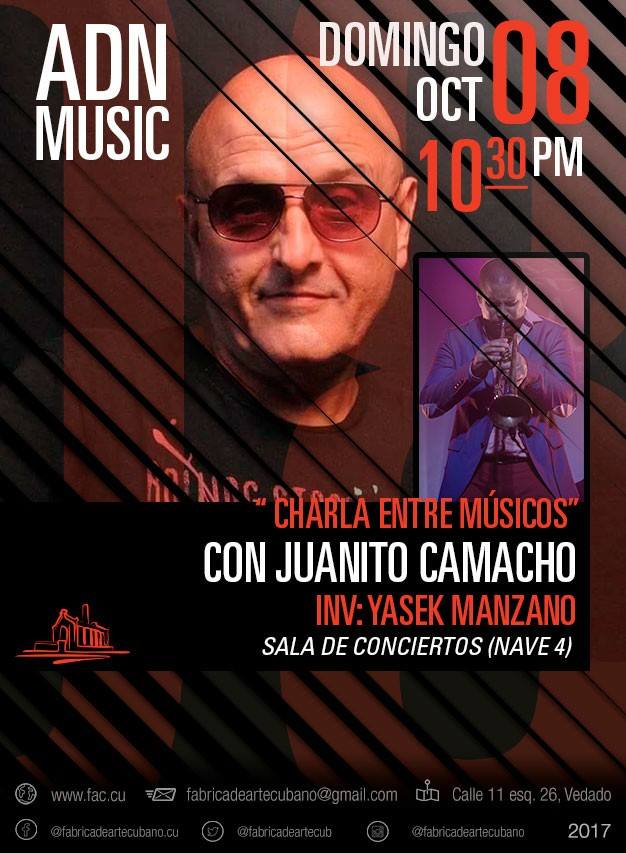 11:00 p.m.: Yasek Manzano concert in Nave 4.
11:30 p.m.: Session Dj Producers: Iván Lejardi in Nave 1.

Premier in Havana
Tomorrow will be the premier of documentary "Danza de crines", at 5 p.m. in García Lorca Hall of Great Theater of Havana. The film is dedicated to the remarkable veterinarian Dr. Antonio Martínez Arredondo's professional trajectory. He was also the prima ballerina assoluta Alicia Alonso's father. This is a production of Canal Educativo 2, written and directed by Luis Hidalgo Ramos.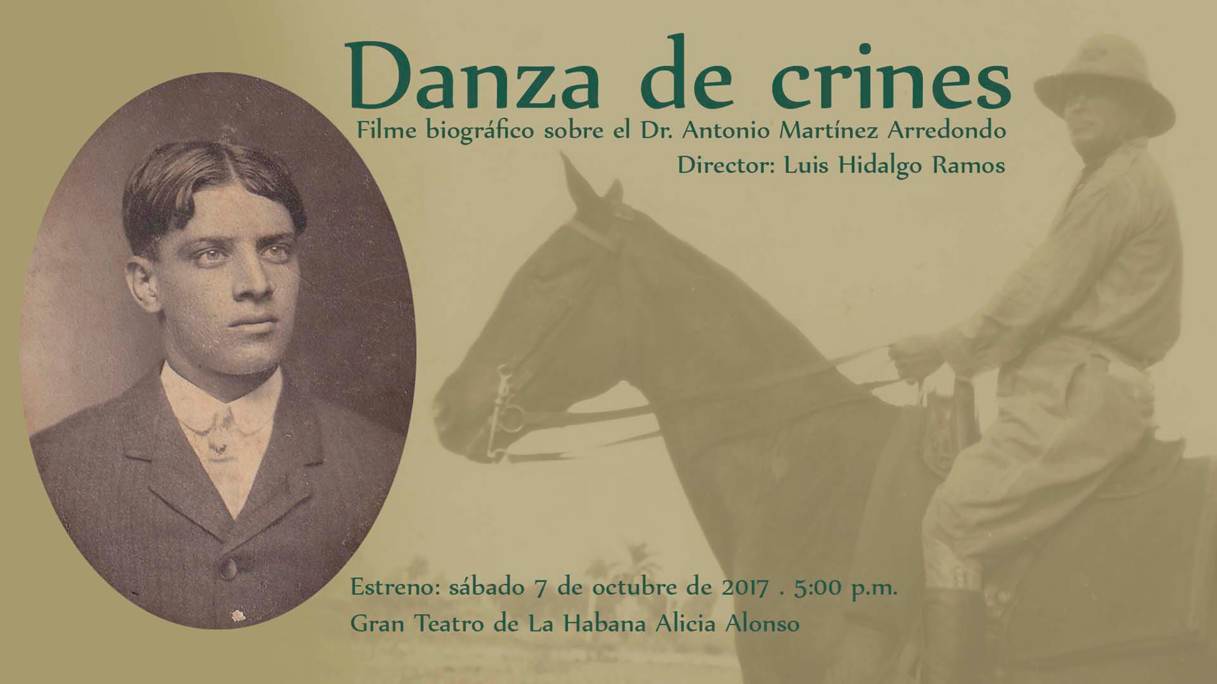 Boris Lurie in Havana
Personal shown of American artist with Russian roots Boris Lurie, who was part of the artistic movement No! Art, named by himself. The opening will take place today at 4 p.m. in the Universal Art Building of the National Fine Arts Museum.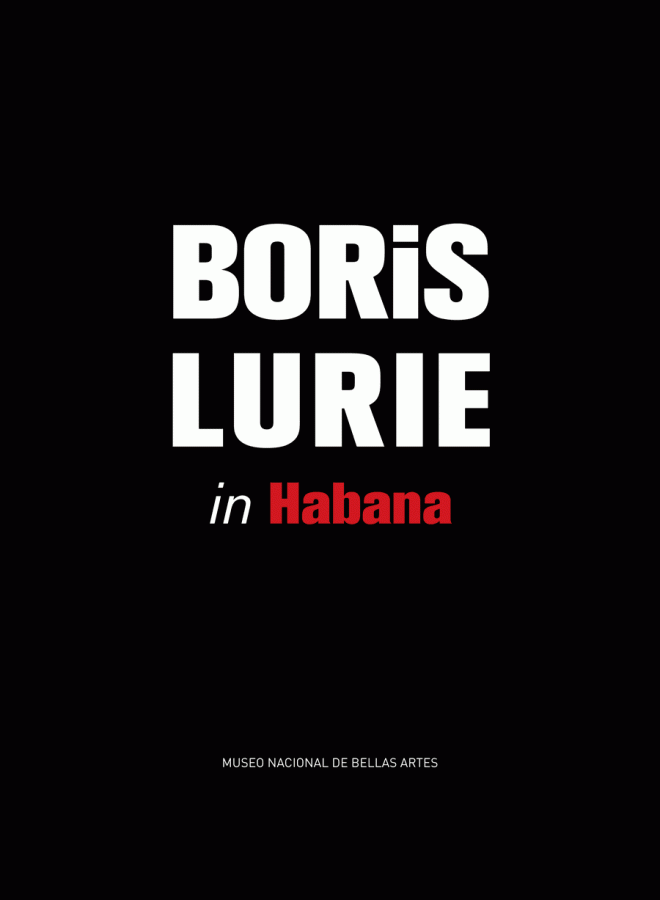 An Unsettled Life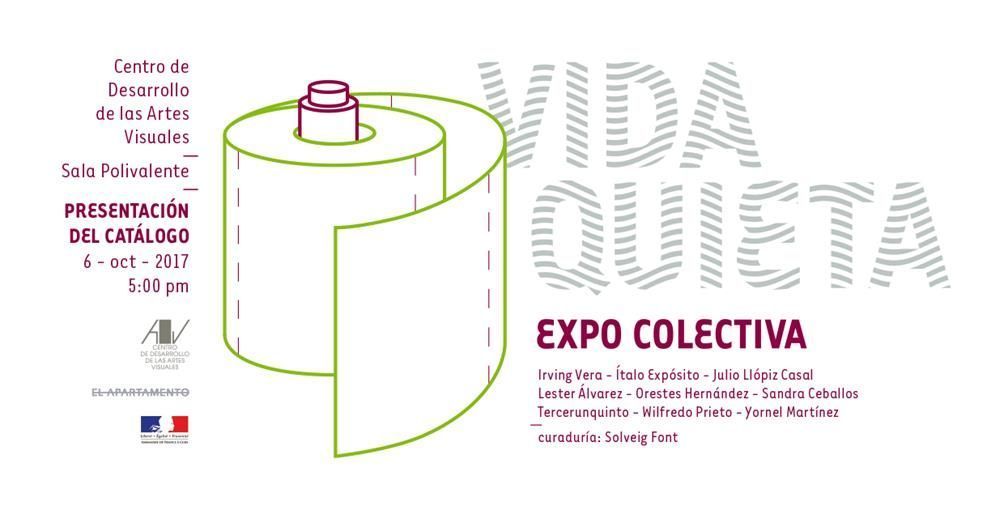 Sweden in Havana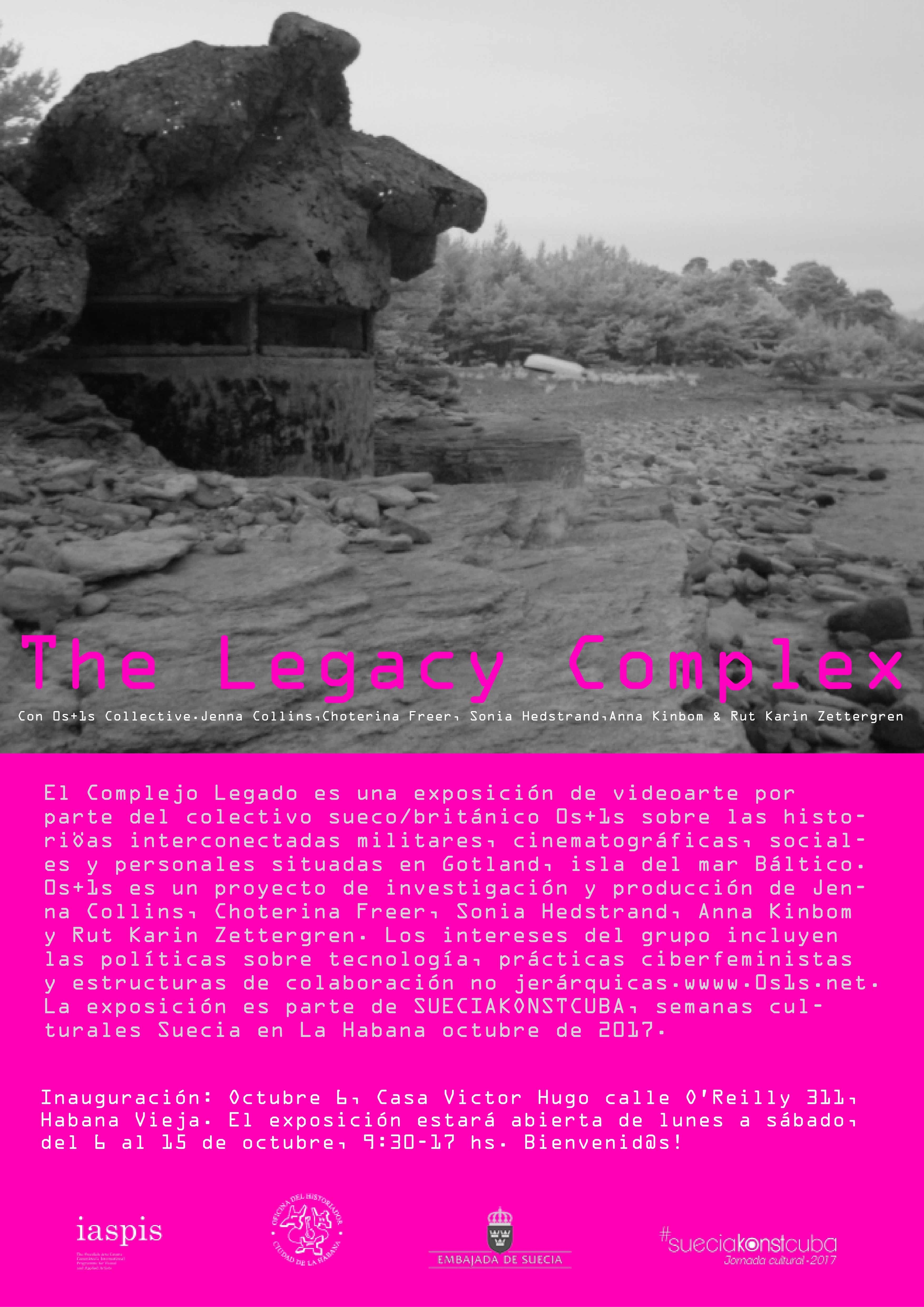 Authors