JoJazz 2017 is already playing. It's a contest for you to fall in love of Cuban jazz panorama. Until Sunday you'll find performances, jam sessions, radio live shows and more. That's how we start: playing jazz. Join us.
Further down in Theater you'll find a new season of El Público's play: Ivonne, Princesa de Borgoña. Also the premier of El banquete infinito by Teatro de La Luna. In Dance, we propose an Opera-Ballet Concert with three cultural institutions turn into one. In Visual Arts, you'll read about "Primer Intento" by photographer Claudio Peláez. In Cinema, there're several Venezuelan films and from other countries. There will be Literature too and of course everything FAC brings.
Let's start to choose right now. Schedule what you like and don't miss a thing. Let's roll then. See you around!
JoJazz 2017
The Young Jazz Players Contest, Jojazz 2017, began yesterday and it will be on until next November 19th. It's celebrating its 20 years this time, and it will be a sort of preview for the Jazz Plaza International Festival next January 2018. For this occasion signed up already 40 participants and 35 contestants from nine provinces (Pinar del Río, La Habana, Matanzas, Villa Clara, Sancti Spíritus, Camagüey, Holguín, Las Tunas and Santiago de Cuba), included three jazz band in contest.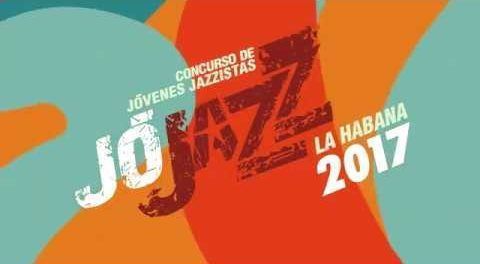 Today, in Tito Junco room there will be a concert with vanguard Cuban musicians such as Michel Herrera, Eduardo Sandoval, Rolando Luna, Gastón Joyas, Alain Ladrón de Guevara and Dúo Cressendo.
In Avenida hall, tomorrow in the morning, Carlos Alberto Martínez Camacho will teach a demonstrative-practical class title Jazz teaching in early ages. At 2 p.m. in Café Miramar, you can participate in live broadcast of the Radio Taíno's show A Buena Hora, as well as enjoy the performance of Real Project group. Also, at 8:30 p.m. in Mella Theater, singer-songwriter Raúl Torres will offer the concert "Todo mi universo", where will participate jazz players like Alejandro Moreño, Yanet Valdés and Michel Herrera.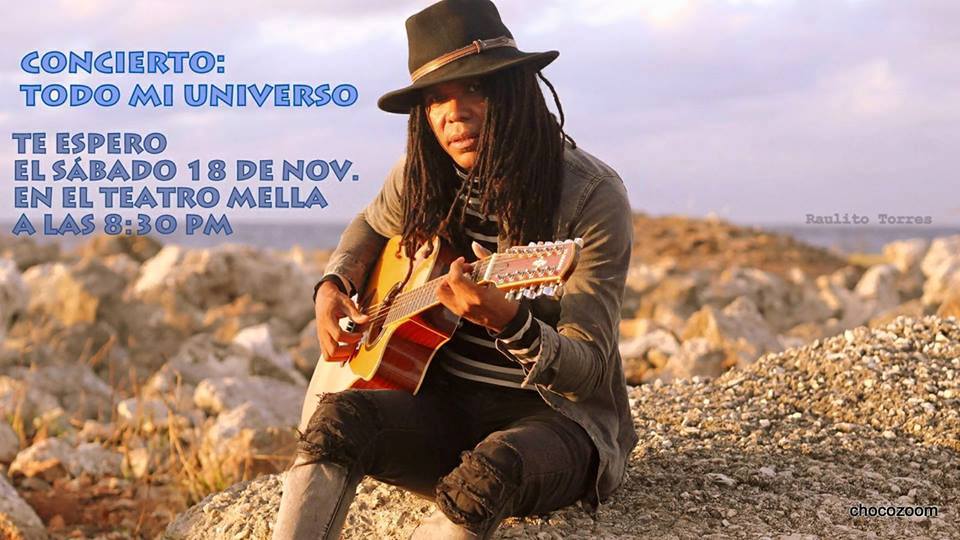 From November 16th to 18th will take place the minor solo interpretation contest (from ages 16 to 21) and the major (from ages 22 to 30). After, will follow the small and grand format interpretation contest ending that way the composition contest.
In the Mella Theater's gardens will take place the Jam Sessions with performances of Roycel Alejandro (1st Composition Award 2012), Calos Javier Alcántara (3rd Composition Award 2016) and Degnis Bofill (1st Interpretation Award 2016).
The award night will be on Sunday 19th, at 5 p.m., in Tito Junco room.

Silvio for the kids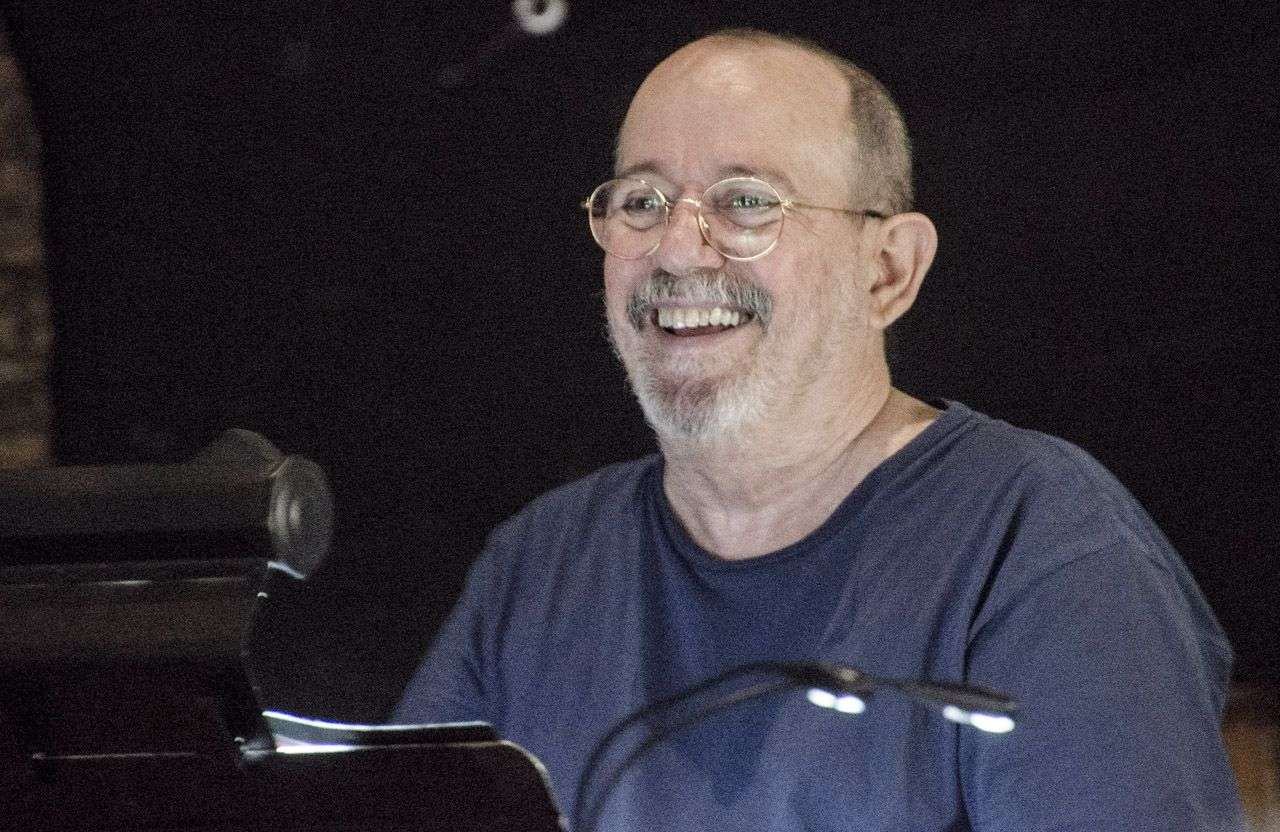 The concert number 87 of Silvio Rodríguez's Neigborhoods Tour will be today, at 6 p.m., in La Normal Park (Amenidad St. and Final St., corner to San Joaquín St., Cerro). Niurka González, Jorge Reyes, Oliver Valdés and Trovarroco will join Silvio to celebrate the Children's World Day, commemorate every November 20th by UNICEF in Cuba. Also, the theater kids company La Colmenita will be specially invited for the occasion.


Interactivo Live Concert
Tomorrow Interactivo comes back to Miami. Don't stop dancing with their rhythms in It Lounge. Bookings in www.eventbrite.com


Miami ready for Marc Anthony
Marc Anthony in concert today in the American Airlines Arena at 8 p.m. Tickets in www.ticketmaster.com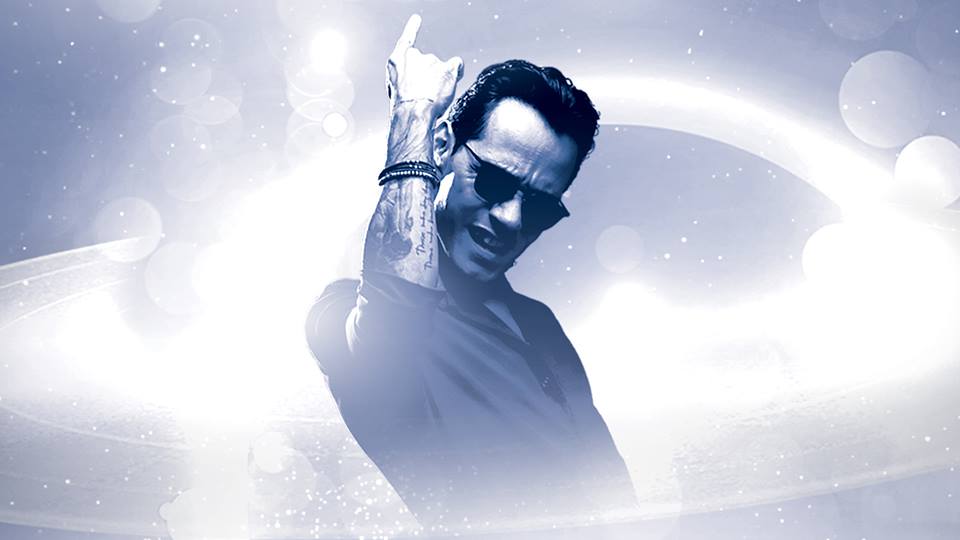 Homagno sees the light
Launch of album "Homagno" today, at 8:30 p.m., in La Marca (Obrapía St., #108C, between Oficio St. and Mercaderes St., Old Havana).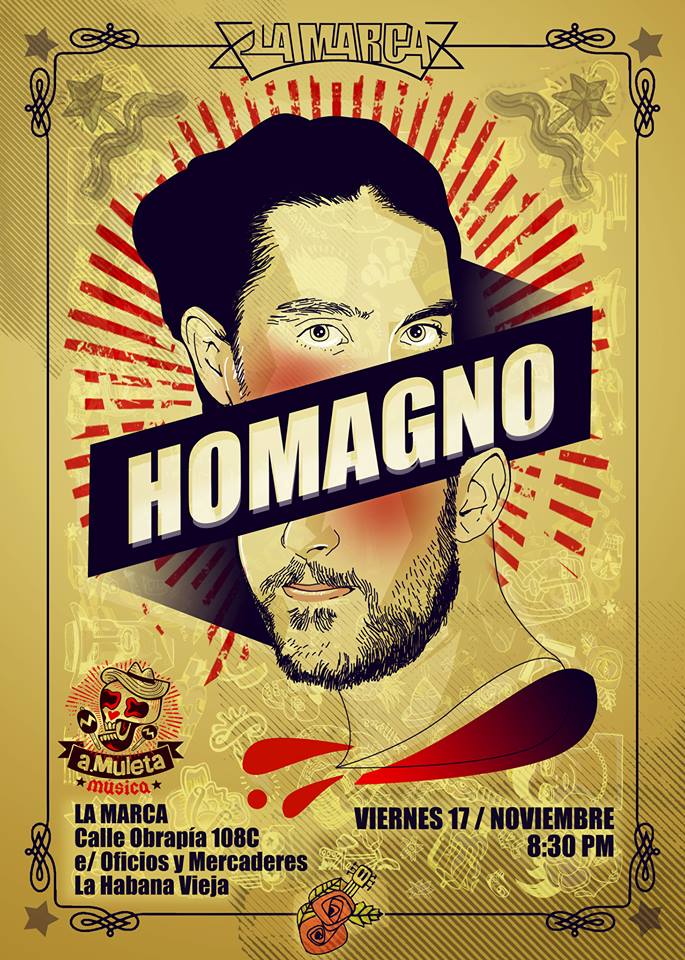 Leo Vera in concert
Cuban singer-songwriter will performance tomorrow in Café Miramar, at 9 p.m.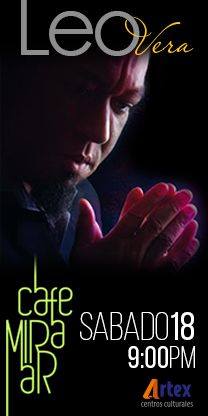 Kamankola in Havana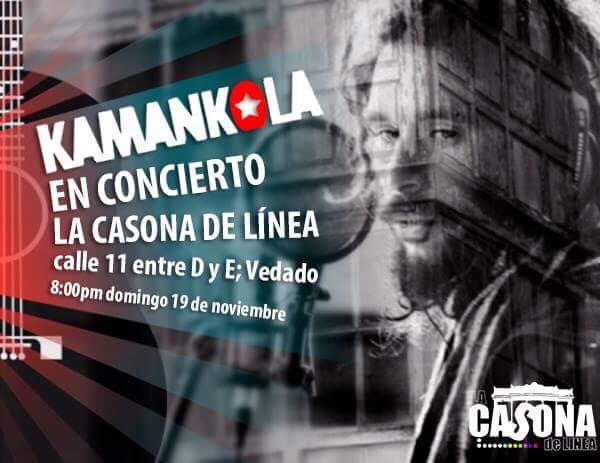 Jorgito Kamankola in concert this Sunday in Casona de Línea at 8 p.m.

In Corner
Cuban young singer Luis Franco will performance in Corner Café next Thursday 23rd at 11 p.m.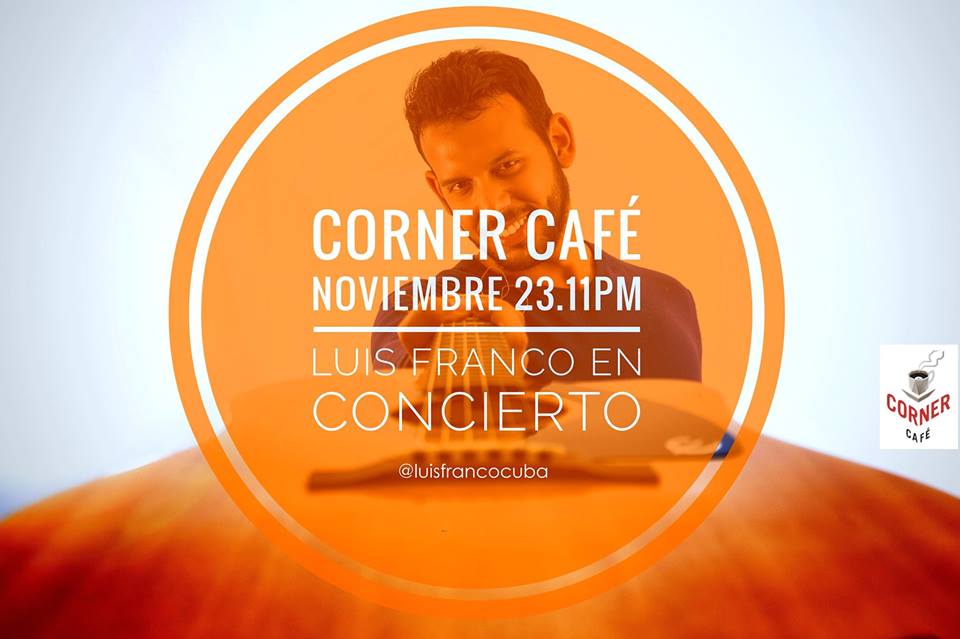 Mauricio Figueiral in concert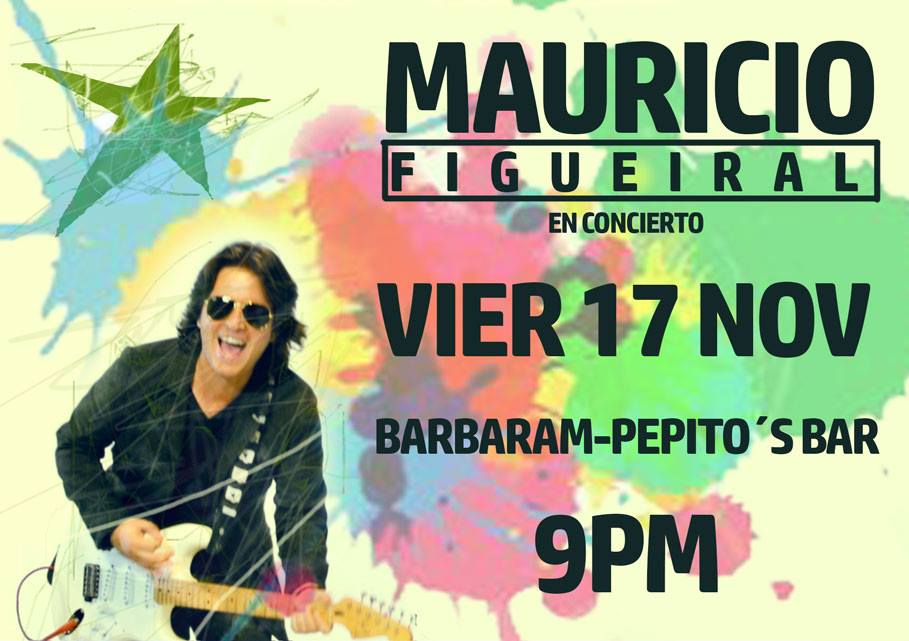 From National Center of Concert Music


World premier
Adriano Galliusi's opera Prometeo encadenado will be interpreted by Solo Orchestra of Havana, in Oratorio San Felipe Neri at 4 p.m.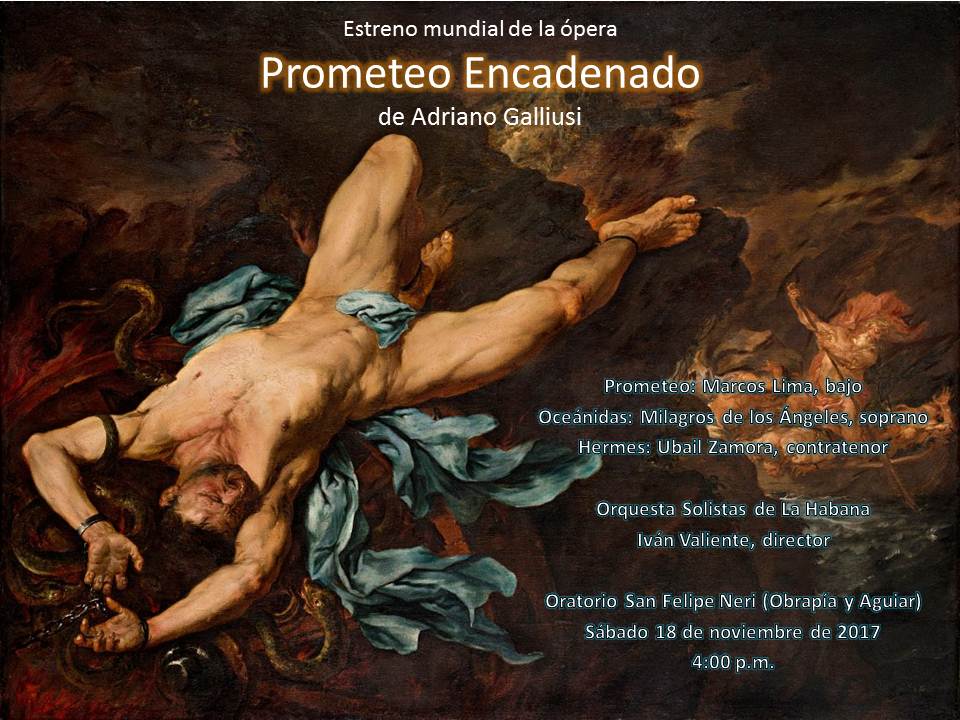 El Público again with Gombrowicz
El Público company theater will present the play Ivonne, Princesa de Borgoña by Witold Gombrowicz during the VI Polish Theater Week. This time the stage direction will be in hands of Carlos Díaz, the company director, and Yanier Palmero. Functions will be in Raquel Revuelta theater from today to Sunday 19th, always at 8:30 p.m.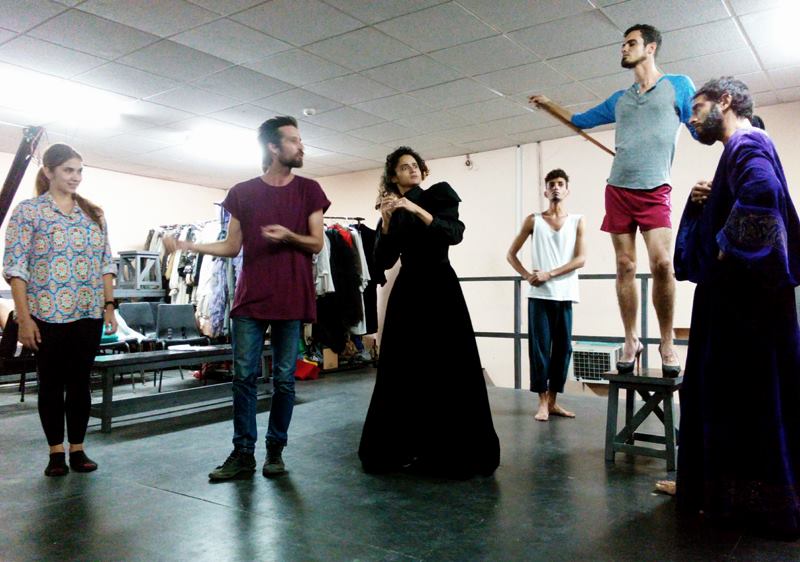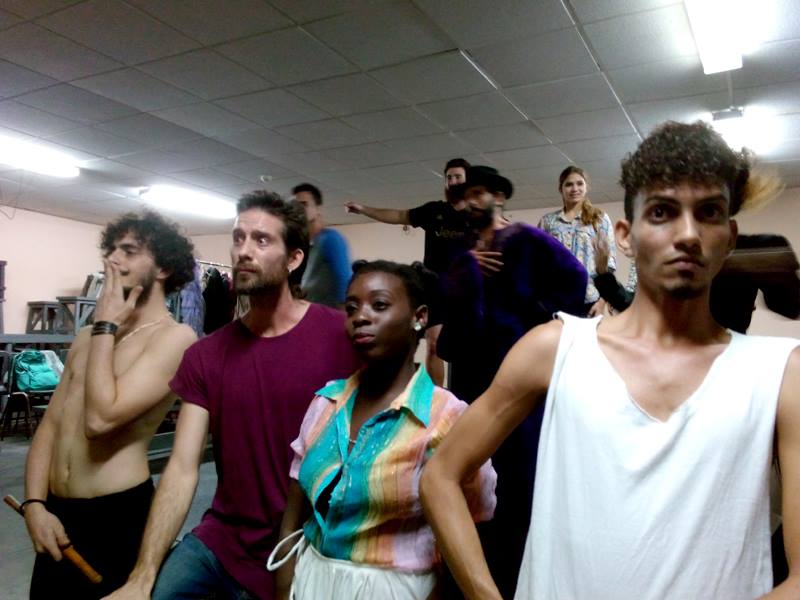 20 years on the Moon
Teatro de La Luna, lead by Raul Martínez, celebrates its 20 years in 2017. To praise the anniversary they will premier today the play El banquete infinito by Alberto Pedro. The play will be on until December 26th in Adolfo Llauradó hall.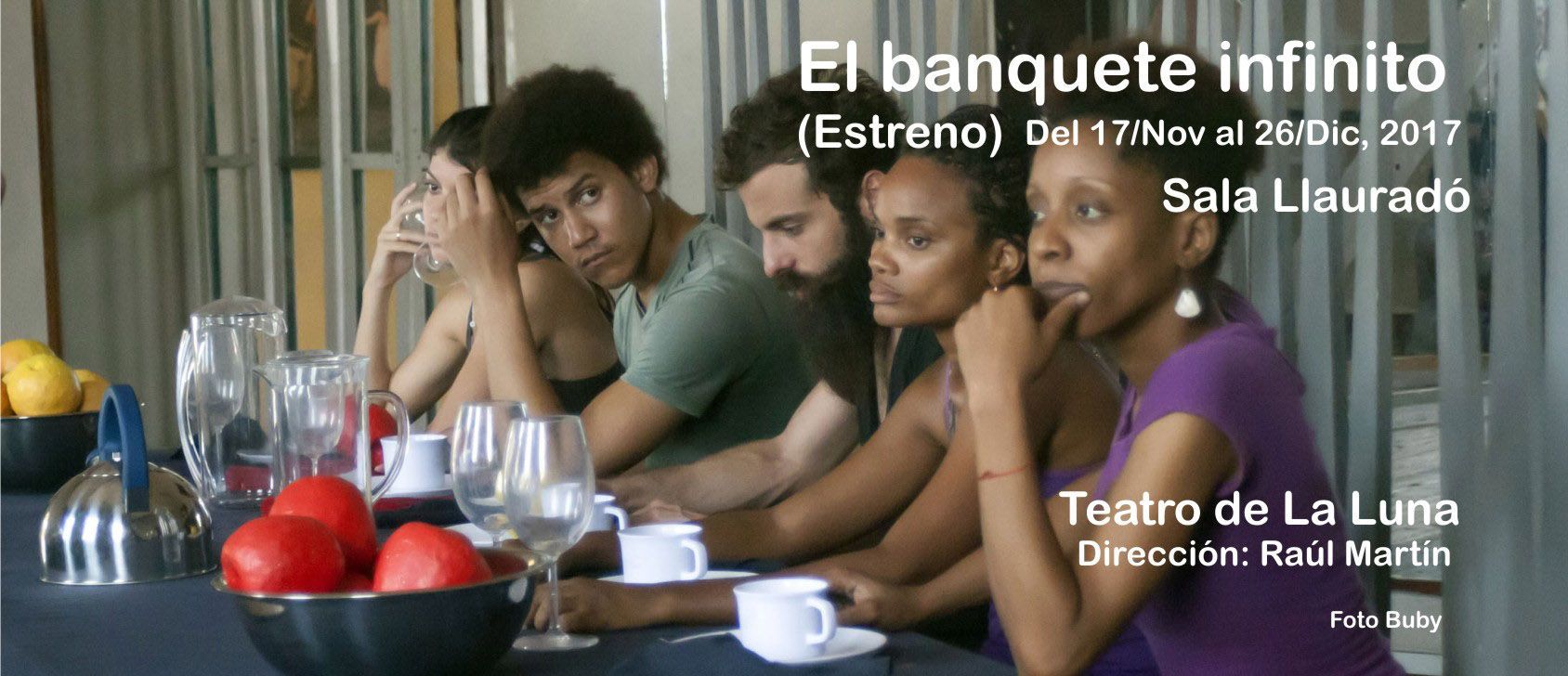 Three in one
The Cuba National Lyric Theater, the Laura Alonso Ballet of Pro-Danza Center and the Cuban Institute of Radio and Television Orchestra will get together for the first time in the show "Opera-Ballet Concert". It will take place in Avellaneda Hall tomorrow and on Sunday at usual hours.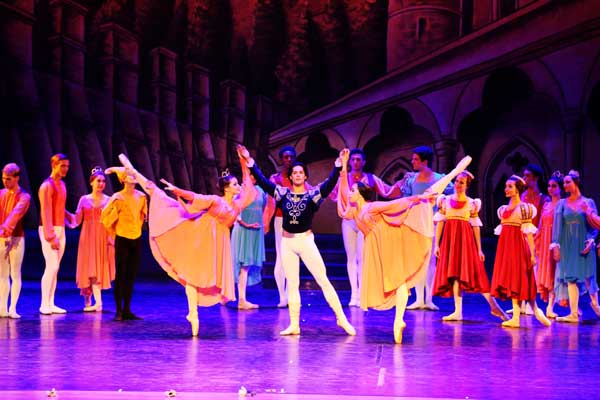 Flamenco is in Havana
This is the full program for the 1st Intercontinental Flamenco Encounter in Havana. It will start next Monday 20th until Saturday 25th in Casa de la Cultura, Plaza. Check out all the info here: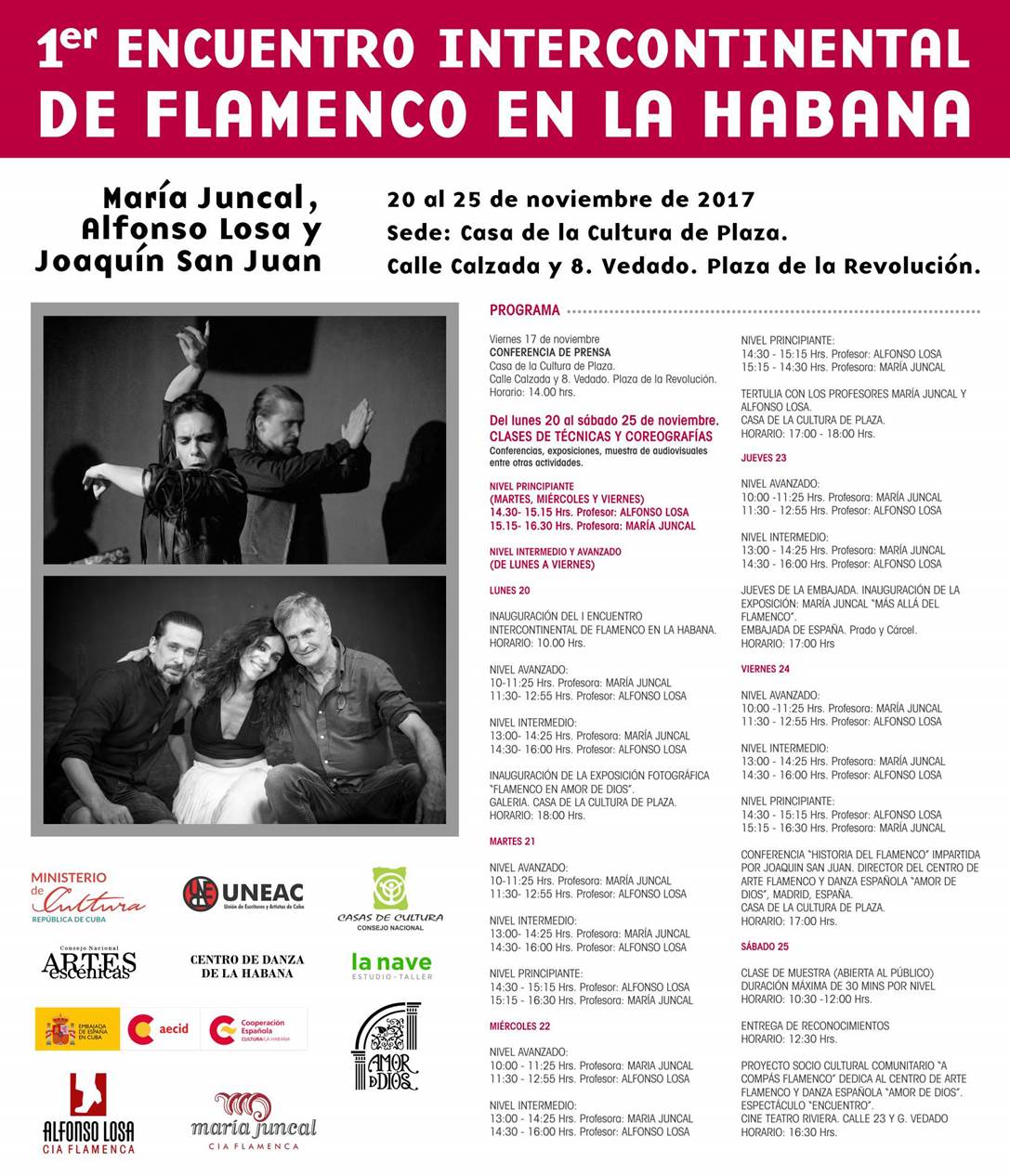 Not the last one
Claudio Peláez invites to his first personal expo:
"With all my heart I want to invite you all to my first personal expo "Primer Intento". Inauguration will be tomorrow, November 18th, in La Casa de la Bombilla Verde at 6 p.m. It will be a fund raising to help people affected by hurricane Irma in Cuba. I will sell numbers for 1CUC and the winner will get one of my photographs. All the money will be deposited in the government's bank account created for that matter. I will appreciate all of you to be part of this initiative and of course it will be a great placer to share my first personal expo with you."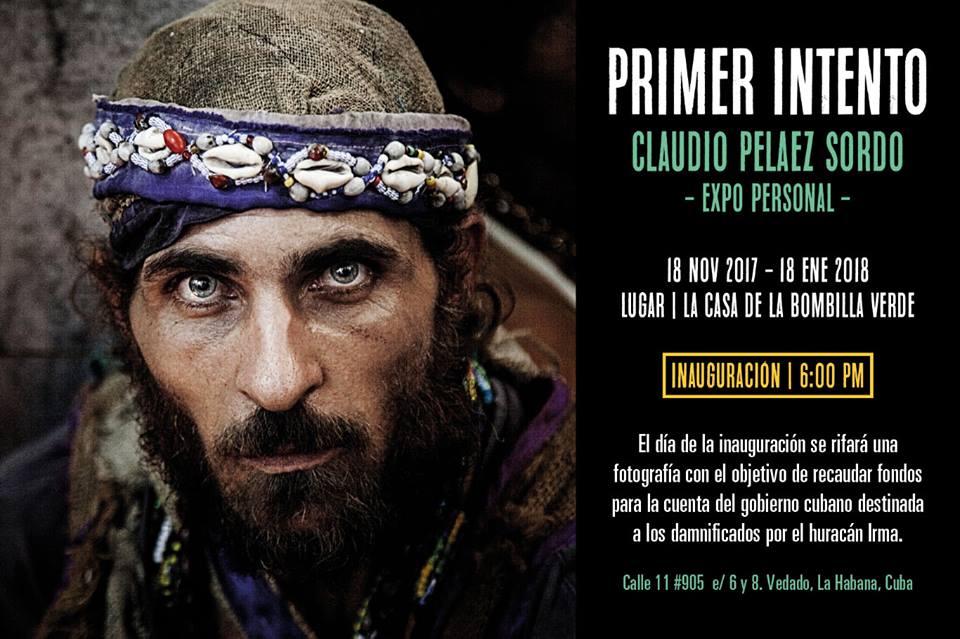 Woman in the flesh
"Afrodita gnidia" will be inaugurated today, at 4 p.m., in the Temporary Room of the Cuban Art Building of the National Fine Arts Museum. The show explores the feminine nude in the ancient Greek sculpture. The exhibition will be on until January 22nd, 2018.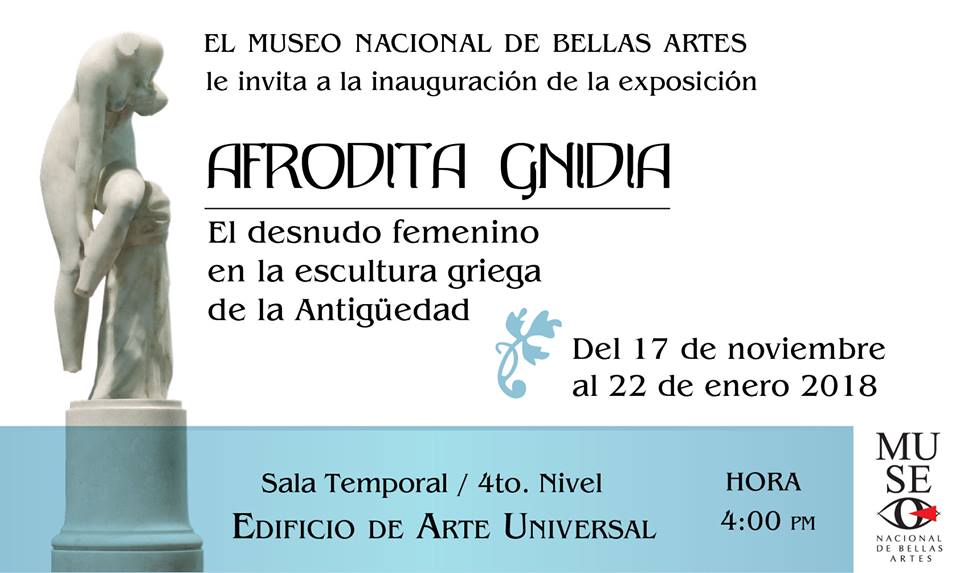 Saturday of books
Eusebio Leal Spengler will present tomorrow "Caminos del azúcar" by Orcar Zanetti and Alejandro García, published by Ediciones Boloña, during the traditional space Sábado del Libro in the Army Square, at 11 a.m.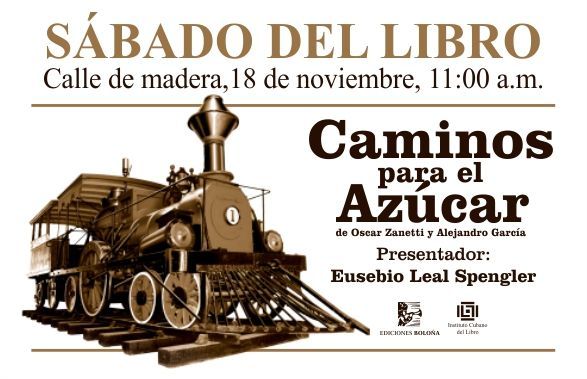 FRIDAY
9 p.m. Nave 1: Session DJ Producers with Iván Lejardi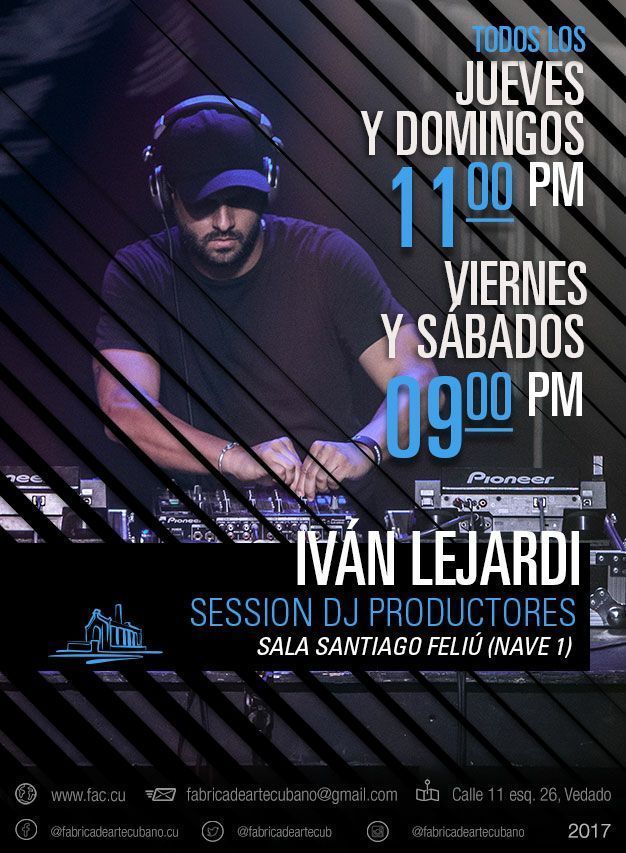 9 p.m. Nave 3: Leo Gasso in concert, a Uruguayan bandoneon player.
10 p.m. Nave 3: Los Hijos del Director Company presents the play "El ultimo recurso" (fragments)
11 p.m. Nave 4: Eme Alfonso in concert12 p.m. Nave 1: Open Jam with Alejandro Moreño, young pianist winner of JoJazz Award 2010 for Interpretation and Composition
SATURDAY
9 p.m. Nave 3: Ethnic Fashion Collection designed by Luis González and presented during the fashion week.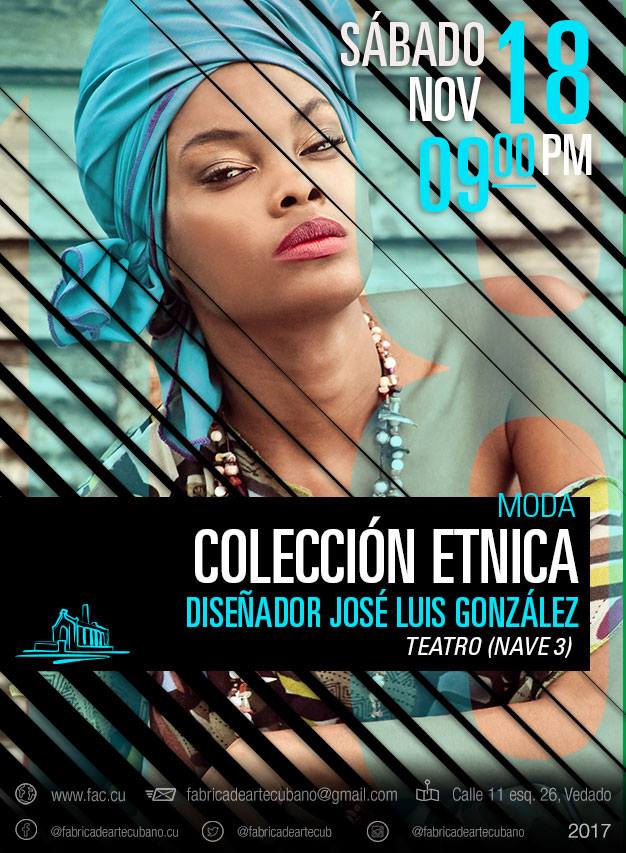 10 p.m. Nave 1: Rochy in concert
11 p.m. Nave 4: El Negro WadPro in concert. This project's goal is to create live music using elements from Cuban music interacting with electronic devices. As a pioneer playing drums pad, José Ángel Blanco pretends to rescue old popular Cuban genres and mix them with new rhythms and trends.
SUNDAY
9 p.m. Nave 3: Gym direction and dramaturgy: Agnieska Hernández. The proposal is bold
10 p.m. Nave 1: Concert with JoJazz 2017 winners
10:30 p.m. Nave 4: AND Music with David Blanco as a guest
11 p.m. Nave 4: David Blanco in concert
11 p.m. Nave 1: Session DJ Producers with Iván Lejardi
Authors