It took nine years for Antonio "Tony" Baró to start his business, a restaurant where many tourists came to taste Cuban-style pork, rice and beans. But the new coronavirus forced him to close his business in March.
Baró hopes to reopen next week, although for a time there will be no foreign diners and he'll have to settle for local customers. The good news is that now he will be able to buy supplies in the island's first wholesale market, which began operating in late July.
With a declining economy, no tourism, increased spending to deal with COVID-19, and pressure from U.S. sanctions, the Cuban government has started dusting off economic reforms postponed for years.
Gobierno cubano da luz verde a las exportaciones, importaciones y al mercado mayorista para el sector privado
The first was authorization for canteen and cafeteria owners to buy in bulk; among others, beer, flour, yeast, shrimp, sugar or oil with a 20% discount.
"This initiative is very good, it still doesn't meet expectations, but hopefully it will in the future," Baró, 51, told The Associated Press when he went to the new wholesale market to complete the required registration procedures. He is the owner of El Portal de Calzada paladar―as restaurants are called here.
The lack of a wholesale center, long yearned for by entrepreneurs, boosted their competition with the population for food products and encouraged a black market. The pandemic deepened a pre-existing crisis that in 2019 translated into a shortage of food and fuel due to a tightening of sanctions by the Donald Trump administration.
Although the Cuban government managed to keep the pandemic under control with 2,775 positive cases and 88 deaths so far, the new coronavirus has had profound effects on the economy. According to an estimate by the Economic Commission for Latin America and the Caribbean (ECLAC), Cuba's Gross Domestic Product could fall 8% this year, a drop that will add to years of almost zero growth.
Installed in the residential neighborhood of Nuevo Vedado, with a large sign that says Mercabal on its facade, the new wholesale market offers entrepreneurs a dozen products in Cuban pesos or CUP, one of the three currencies that circulate on the island.
The authorities reported that in the first four days, 213 contracts were signed between Mercabal and the entrepreneurs, and this week a second store of this type was opened in the eastern province of Holguín.
Cuba: already more than 200 contracts in wholesale market for private businesses
"It's a positive experience," Elba Zaldívar, 59, who owns a cafe in Santiago de las Vegas, outside Havana, told AP. "I think that from now on there will be more products…. In the end it's the population that wins."
For now, other categories such as hostel or accommodation owners are excluded.
"The reforms are going in the right direction, but they are not enough," Mauricio de Miranda, a Cuban economist and professor at the Pontificia Universidad Javeriana Cali, in Colombia, told the AP.
Although some small entrepreneurs were optimistic about economic opening measures such as the wholesale market, others expressed caution because they have already seen too many twists and turns in the process of economic reforms.
The changes began in 2010 when then-President Raúl Castro recognized the need to open up space for private initiative to revitalize an unproductive and in crisis economy, largely due to decades of U.S. sanctions to force a change in its political model.
At that time, the real estate market opened, land was given out in usufruct and thousands of businesses were given the green light. Cooperatives―later paralyzed―were also authorized and people were allowed to provide services to the state.
From the 150,000 independent workers in the entire country at that time, the number rose to 613,000 this year, something unthinkable after decades of tight state control on the island, where most of the businesses and enterprises were in the hands of the government and employment was almost completely public.
In mid-July, together with the wholesale store, the authorities also authorized entrepreneurs to import supplies and sell products abroad through 36 state agencies, and they promised again that they would allow the legalization of small and medium-sized enterprises (SMEs) and would expand the categories of independent work.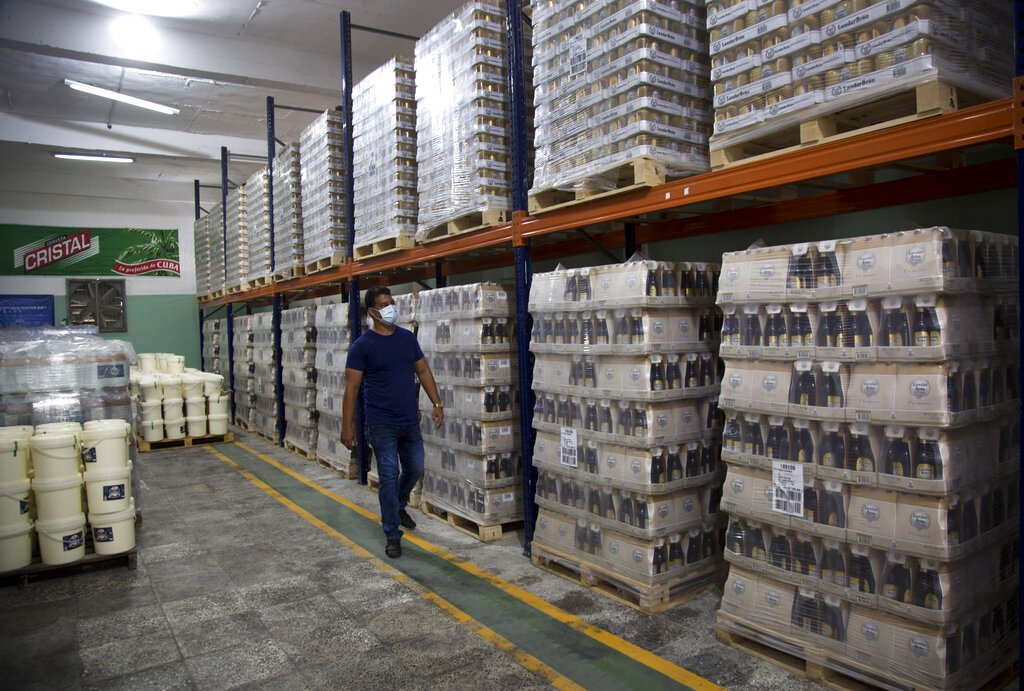 In addition, they announced that the formation of cooperatives will be reactivated, state enterprises will be given autonomy and private participation in local development projects will be accepted.
It was not specified whether professionals will finally be allowed any type of private work or the dates for the establishment of SMEs and cooperatives.
"Will the measures last? Are they a temporary patch that the government is going to later roll back as it has done on other occasions? That is the greatest fear we have," reflected Camilo Condis, a 34-year-old state contractor.
Importance, scope and challenges of economic measures announced in Cuba
For analysts it is clear that the Cuban state will not abandon the monopoly in key sectors such as education or health and that the authorities will continue the model based on the socialist state enterprise for large industries.
According to Miranda, what is needed is a package of measures "that translate into an increase in the production of goods and services, in the improvement of income and productive employment."
Authors