Cuba's new Cardinal Juan de la Caridad García Rodríguez officiated this Saturday a solemn mass in Havana's Cathedral, the first in that emblematic temple since he was ordained by Pope Francis and which served as an official welcome to the now highest Catholic authority in Cuba.
García Rodríguez (Camagüey, 1948), the third to occupy that title of high ecclesiastical rank on the island, replaced in 2016 the recently deceased Cardinal Jaime Ortega as archbishop of the archdiocese of the capital, at whose headquarters he thanked the samples of affection and the support of the gathered crowd of faithful.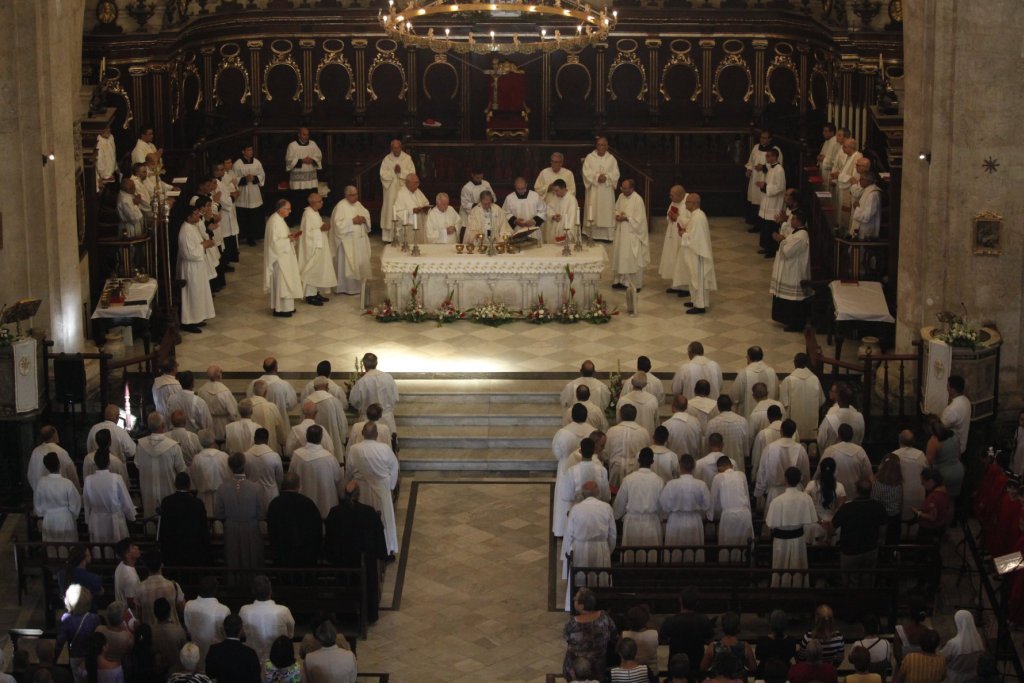 In his brief homily, the cardinal spoke of a "Cuban Church that walks with those who suffer and that at whose doors so many people knock," a "missionary" institution with a strong presence during the 500 years that Havana will celebrate next month.
In addition, he recognized the hundreds of "priests who ride bicycles" and do not abandon their parishes, "the nuns and deacons" and the "catechists of every Saturday."
"This is the Church that I have known, the Church that drives me to imitate it, it is the Church that by being holy will help me be holy and fulfill the mission that Pope Francis has entrusted to me," he said.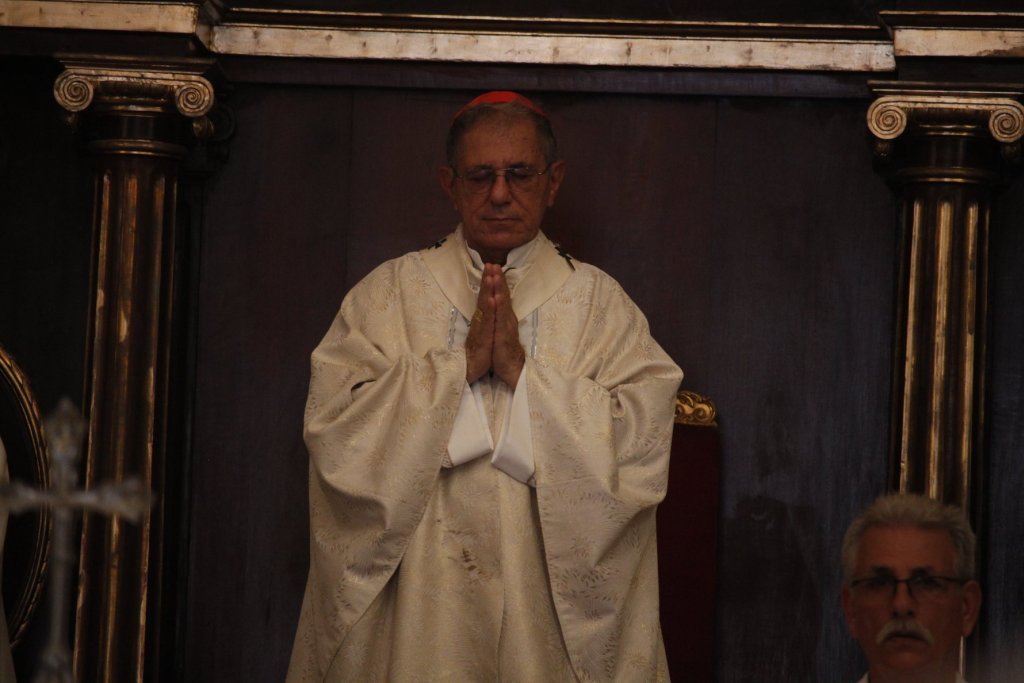 Finally, the cardinal requested the Virgin's intercession so that the Cuban people can "have more facilities and less difficulties" in a clear reference to the long-term crisis that the island is experiencing because of its fragile economy.
Also present this Saturday at Havana's Cathedral, together with dozens of faithful, were civil authorities, ruling Communist Party of Cuba officials, diplomats and representatives of various religious denominations.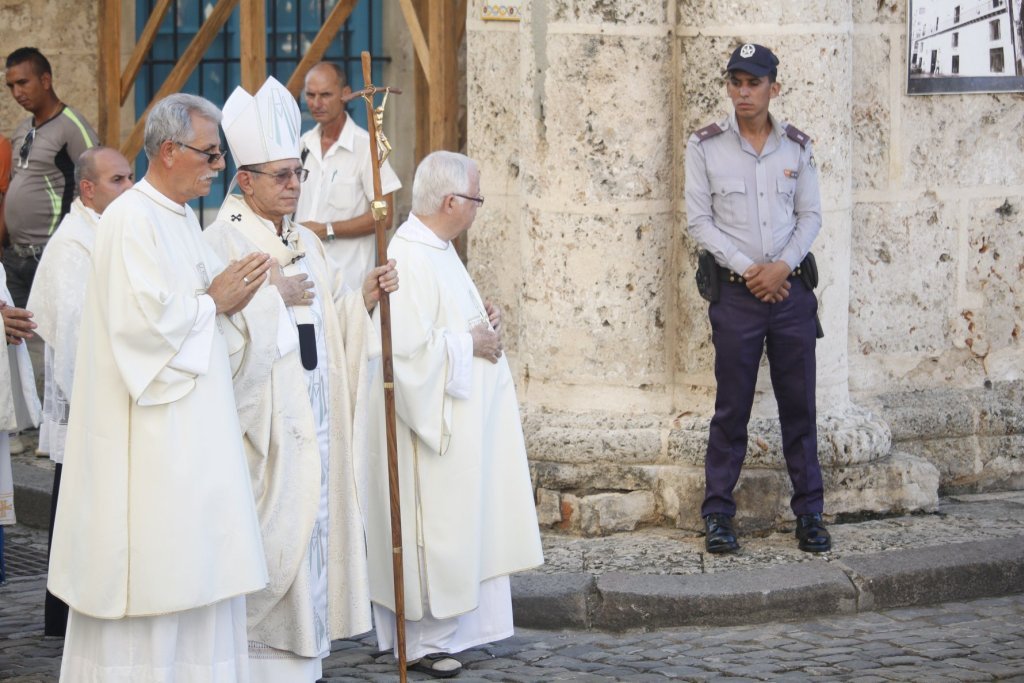 The new Cuban cardinal had already officiated a mass last Wednesday night, his first liturgical act hours after returning from Rome, in the sanctuary of Our Lady of Charity located in the capital's humble district of Centro Habana, where he entrusted his new mission at the foot of Cuba's patron saint.
Juan de la Caridad García Rodríguez was one of the two Latin American cardinals among the 13 cardinals created by Pope Francis in the consistory of last October 5 in Vatican City.
Because of his age, García Rodríguez is among the possible voters in a future conclave to elect a new pontiff.
Born in the city of Camagüey (center), he studied at the seminars of San Basilio Magno, in Santiago de Cuba, and San Carlos y San Ambrosio, in Havana, and was ordained a priest on January 25, 1972 at the age of 23. He was consecrated as a bishop in June 1997.
Papa Francisco nombra oficialmente cardenal al arzobispo de La Habana
He was president of the Conference of Cuban Bishops from 2006 to 2010 and represented the island in the 5th Assembly of Bishops of Latin America and the Caribbean in 2007, where the Declaration of Aparecida was promulgated, written by then Cardinal Jorge Bergoglio of Buenos Aires, later Pope Francis.
On April 26, 2016, Pope Francis appointed him Archbishop of Havana, succeeding Cardinal Jaime Ortega, who retired from public life due to a serious illness from which he died last July. García Rodríguez was in charge of officiating the farewell mass to Ortega in Havana's Cathedral.
Authors