The last edition of the Havana International Theater Festival brought around 50 pieces to the Cuban capital between Cuban and international proposals, a sample that was so extensive that, beyond being inclusive, overloaded the program by reducing the importance of works of greater artistic value. 
A much more compact selection for the national sample is planned for 2019, which drastically reduces the proposals (from 34 to 16), while the number of foreign guests in the Festival is still 14, the same figure as a couple of years ago, for a total of 30 productions.
The doors of 16 theaters in Havana will open from October 19 to 27 to pay tribute to Vicente Revuelta on the 90th anniversary of his birth and the 500th anniversary of the foundation of the city. Acclaimed and new groups will present pieces by German, Spanish, Polish, Cuban and Latin American authors, with pieces of great public acceptance and recognition of specialized critics.
Not many premieres will be seen in the Cuban capital, since part of the works have already been included on the billboards of the country's main theaters since last year and to date, while some rereleases are highly anticipated by the public. Other ways of assuming the theater stand out among the foreign pieces, through novel techniques and methods, according to the motto presented by this edition of the event: Concept, Technique, Direction.
OnCuba proposes a group of pieces of national and foreign companies that you cannot miss in the 18th Havana International Theater Festival, which this time seeks a concentration of quality in the works, something that the viewer always appreciates.
International Sample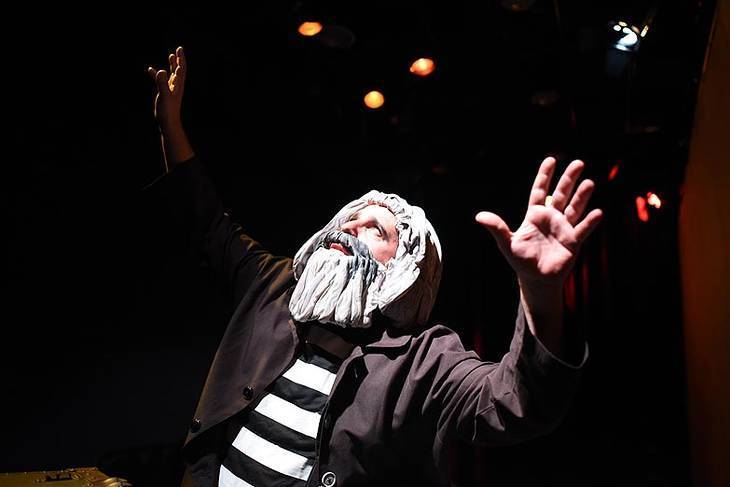 Los Internacionales Teatro Ensemble, Argentina (Eléctrico Marx): Karl Marx comes to life in Buenos Aires 200 years after his death, in a totally different society than he expected where he dialogues with young people about current concepts, seeking to understand how much modern society has advanced or regressed. 
A hilarious proposal that demonstrates the political character that the region's theater assumes many times, a trend that marks the work of directors such as Manuel Santos Iñurrieta, who also assumes the script and the leading role of the play.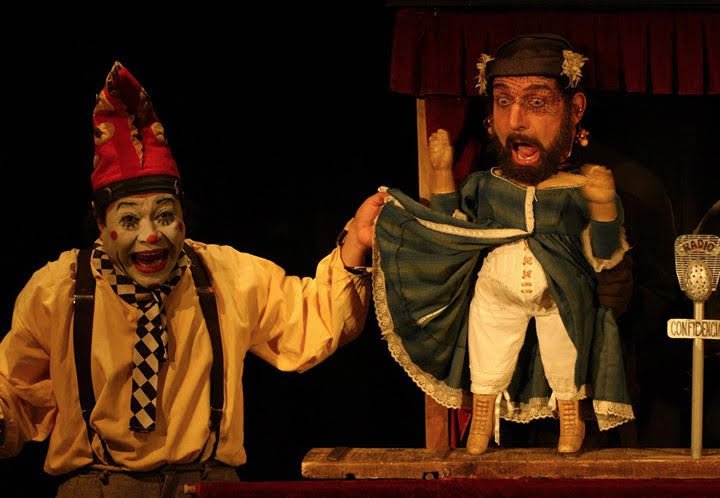 Grupo Tinglado, Mexico (La repugnante historia de Clotario Demoniax): This family play, where puppets and actors mix to tell the text of Hugo Iriart, where the central theme is the mischief of Clotario, who is capable of performing any action in order to make the beautiful Marcelina fall in love with him.
In his eagerness, this man confronts Isidoro Moscón, a town magician with whom he will start a strong fight over Marcelina, who also plays her part in this adventure, where actors and characters exchange formats in a play of great scenic dynamism that gives the show a vision different from the usual puppet show. For all ages.
Teatro Guloya, Dominican Republic (La vida es sueño): Spaniard Calderón de la Barca's work is well-known, now performed on stage by the Dominican group Teatro Guloya, with more than 25 years of experience.
Claudio Rivera assumes the role of Basilio in addition to the direction of the production, which mixes the baroque language of the original narrative with that of the Caribbean nation, a piece that celebrates the need to lead a dignified life to the fullest.

Circuito Liquen, Colombia-Mexico-Portugal (TUR, paisaje escénico #1): The proposal brought to Havana by Mexican Saeed Pezeshki, rather than a play, in its classical format, becomes a sort of scenic performance, a work in progress that is enriched with each presentation.
For a little more than an hour, a dialogue is created between the acting work with dance and audiovisual elements, where the actor develops a family history, with the final purpose of showing a journey in search of an identity. A different and striking proposal especially for those more linked to theater in a more professional way.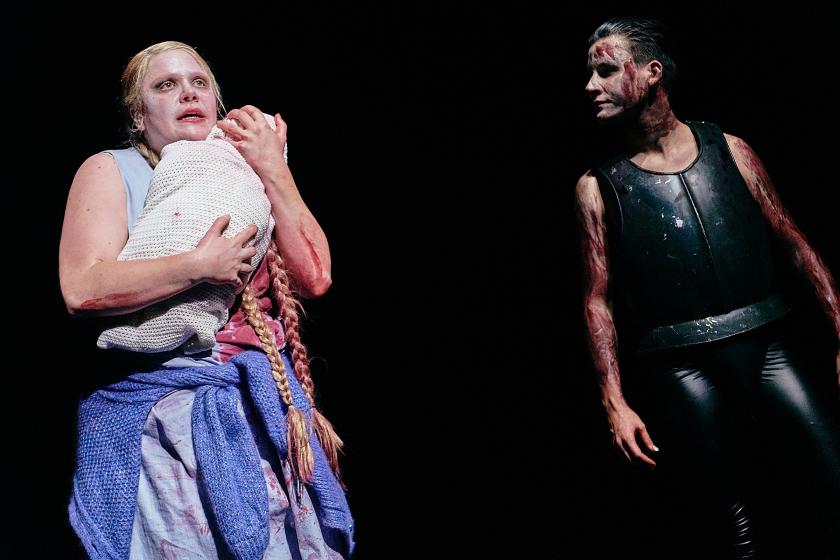 Berliner Ensemble, Germany (El círculo de tiza caucasiano):  A luxury for this festival to have the company created by German playwright Bertolt Brecht and his wife Helene Weigel, a piece set in World War II.
One of the most famous works of the German author, where he tells the story of a farmer woman who rescues an abandoned child to become a better mother, a parable that plays with the so-called "theater inside the theater," where the writer uses resources from other cultures to shape history.
National Sample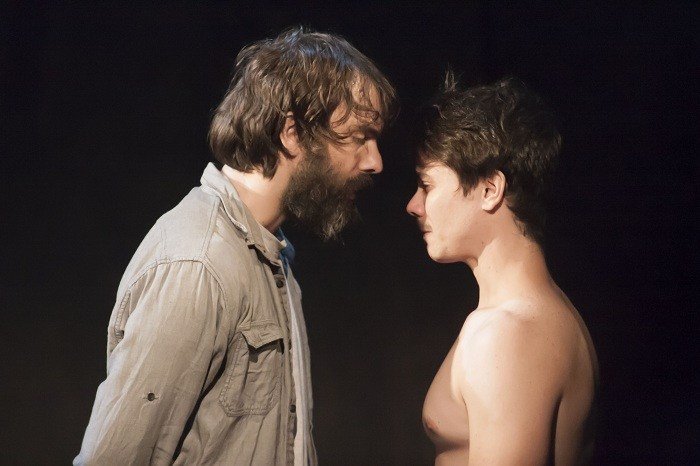 Argos Teatro (Misterios y pequeñas piezas): Carlos Celdrán returned last year to perform on stage another work written by him, a piece recognized with the Villanueva critics prize as one of the best performances in the country in 2018.
The plot focuses on an unbalanced theater director who, through the protection of his psychiatrist and the visits of three students to his own home, manages to unleash his fears, hatreds, idolatries and personal discoveries, in a story that, although it does not get to become a total autobiographical account, it does pay homage to the great Vicente Revuelta.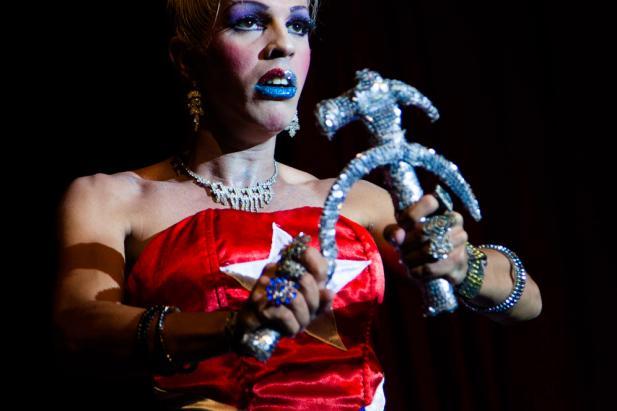 Teatro El Portazo (CCPC 3): Little can be said about this trilogy by Pedro Franco, which with its third installment closes this saga with a show that combines musical theater, a cabaret musical show in a dynamic production, widely accepted by the public.
Franco describes this piece as "a dialectical show," which plays with satire and irony in its texts to lead to a more contemporary discourse elements of the history of the nation, decontextualizing known heroes, events and known phrases of Cuban daily life.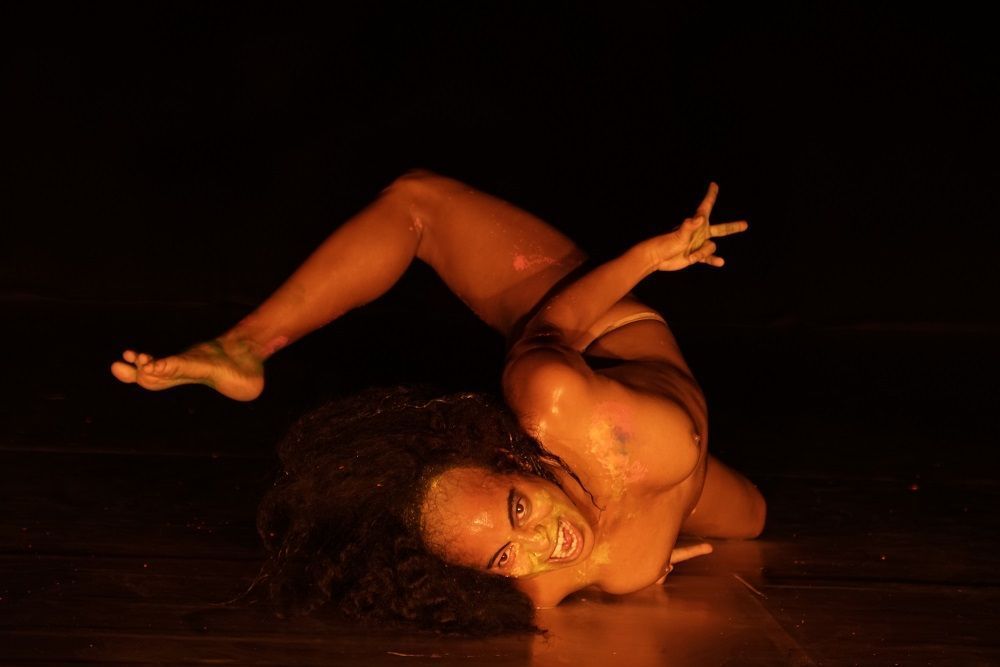 El Ciervo Encantado (PIB): One of the greatest successes of the company that Nelda Castillo directs has been the incorporation of Yindra Regüeifero, a young actress who can sustain by herself the production "PIB," El Ciervo's proposal for this Festival.
This piece, where Cuban society is portrayed through the social impact that reggaeton has had, beyond its growth in the musical taste of millions of Cubans, involves a wearing down of the theatrical exercise. A portrait of Cuba today is what the actress proposes on stage, based on Nelda Castillo's production; this piece can seem intense and heartbreaking to the audience, which will take home several reflections after consuming the gross domestic product provided at this company's venue.
Teatro El Público (The Bitter Tears of Petra Von Kant):  This has been one of the most announced proposals prior to the start of the Festival. A decade later, Carlos Díaz rescues the arrogant designer created by German Rainer Werner Fassbinder, to show it again in the Trianón Theater, with a renewed cast for this season.
The story of passions and disappointments taken even to the cinema, returns to the company's venue, one of the most applauded shows of El Público, when 10 years ago Fernando Echevarría played Petra, a memorable performance that sets the bar high for new generations that will assume this role, as is the case of young actor Emmanuel Galbán Jiménez.
Other local companies will be presenting attractive proposals: Teatro de la Luna, Teatro de las Estaciones, Impulso Teatro, Teatro Tuyo, among others, will arrive with productions already seen previously that deserve to be enjoyed again by the spectators. Highlight the return to Havana of companies such as Galiano 108 ("Elekctra") and Teatro El Puente, which comes with "Peer Gynt," by Henrik Ibsen, re-adapted to a monologue that will be performed by Javier Ferrera, actor and group director.
The invitation is made as of October 19. Soon we will share the event's programming, which promises a great deal (and good) theater to the Havana public, lover of this stage art, a country with great tradition in this millenary art. You can check the rest of the billboard in this link and adapt your calendar.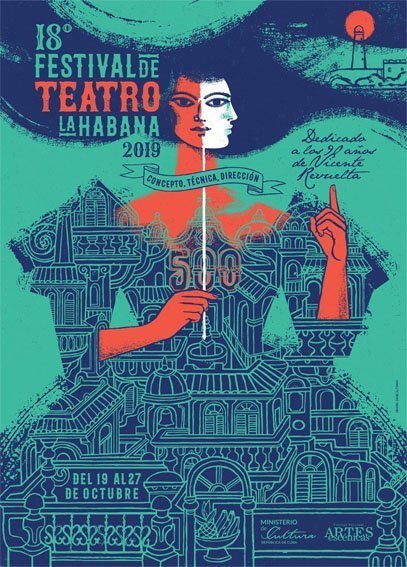 Authors