Cuban President Miguel Díaz-Canel received in Havana the king of Eswatini (former Swaziland), Mswati III, who began his third official visit to the island this Monday.
Díaz-Canel and the king of the Southeast African nation ratified the good state of bilateral relations and expressed the will to strengthen cooperation for mutual benefit during the meeting held at the Palace of the Revolution, according to state media reports.
In addition, they addressed topics of interest on current international events.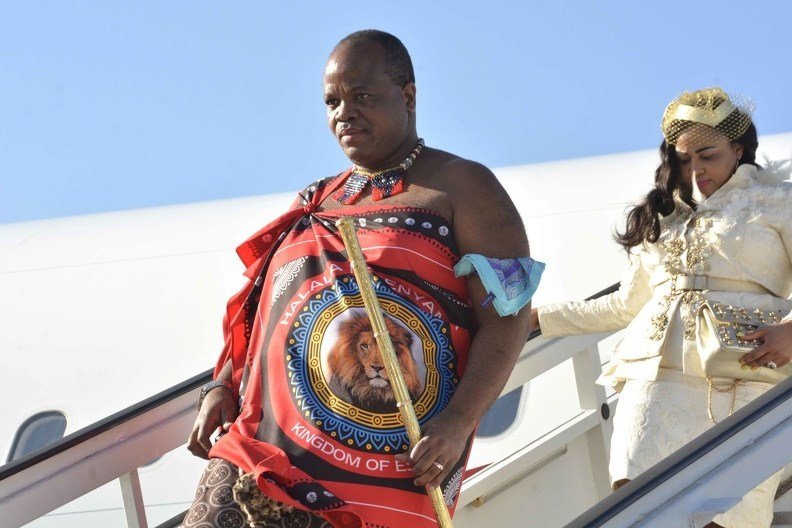 The African dignitary's program began with a tour of the historic center of Old Havana, proclaimed a World Heritage Site by UNESCO in 1982, where he visited the House of Africa.
He also visited the Center for Genetic Engineering and Biotechnology (CIGB)―a complex dedicated to research and the production of medicines―and paid homage to José Martí, the island's independence hero, in the Cuban capital's Revolution Square.
Cuba and the Kingdom of Eswatini established diplomatic relations on September 22, 1995, and the island's medical cooperation with that nation began 10 years later.
Mswati III, who succeeded his father Sobhuza II to the throne in 1986, previously visited Cuba in 1995, invited by the then president of the island, Fidel Castro, and then returned in April 2000 to participate in the Summit of the Group of 77 held in Havana.
Swaziland, as the Kingdom of Eswatini was previously called, is a small nation in Southeast Africa, located between South Africa and Mozambique that occupies an area of ​​17,364 square kilometers, and has a population of 1.343 million inhabitants.
Authors