The private enterprise Ecomadera Cubana exported its first shipment and, from the central province of Sancti Spíritus, incorporate this non-state line into the export activity, as confirmed by engineer Pavel Sánchez, the project leader.
The "ecowood" is produced with recycled material, which benefits the environment by avoiding the felling of trees, the emission of carbon dioxide into the atmosphere and being more durable than natural wood, said Sánchez, according to the Prensa Latina news agency.
Its production is already used in provinces such as Havana, Matanzas, Villa Clara, Sancti Spíritus and Santiago de Cuba, in beach walkways, pergolas, beach chairs, perimeter fences, wall veneers, pallets, platforms and bridges and most of them can be seen in country's tourist centers with high demand, such as in Varadero beach resort, in the western province of Matanzas.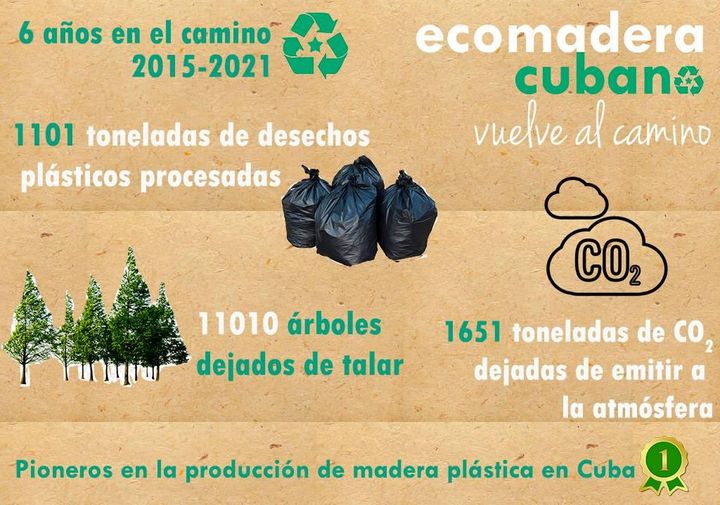 These inputs are made in a workshop in the area known as El Colorado, in the municipality of Cabaiguán, where other forms of private management with direct relationships with state enterprises also converge.
The machinery involved in the project is developed in an artisanal way by its specialists, a task that has allowed this business to expand nationally and internationally.
"With the signing of our first export contract through the BK Import-Export trading company, the country incorporates a product with high added value, backed by technological innovation, to its export portfolio," added Sánchez.
Private project in Cuba produces and designs based on plastic wood
The engineer indicated that the enterprise's work has aroused interest from other nations in the area along with its investments on the island in educational and environmental protection projects.
In December 2020, the first export of 24 tons of this also called "plastic wood" was made to the Dominican Republic valued at about $13,000.
Ecomadera emerged in 2014 when Sánchez joined the specialist Yoel Torres to start the production of synthetic wood, based on the production of waste from the La Esperanza Non-Agricultural Cooperative.
Author